Centre Pompidou Shanghai By David Chipperfield Architects To Open On November 8th 2019
The Centre Pompidou Shanghai designed by David Chipperfield Architects will be open to public on November 8th 2019. The museum, Centre Pompidou's satellite building in China, will mark a checkpoint in the recently signed Memorandum of Understanding for a Cultural Cooperation between the West Bund Group and Centre Pompidou, spanning 2019 to 2024.
The premises will open as a New Art Museum of West bund area in Shanghai, a cultural hotspot along the Huangpu River banks. The museum will host an array of Chinese art and cultural events, kick-starting them with a curation of Beaubourg Gallery's holdings.
The museum also takes the name Centre Pompidou x West Bund Museum. The design of the museum was first unveiled in 2017 with perspectives and schemes. During the period of the memorandum, the museum will enrich the cultural relations between France and China with academic and professional exchange programs for the museum management, in addition to the art and culture.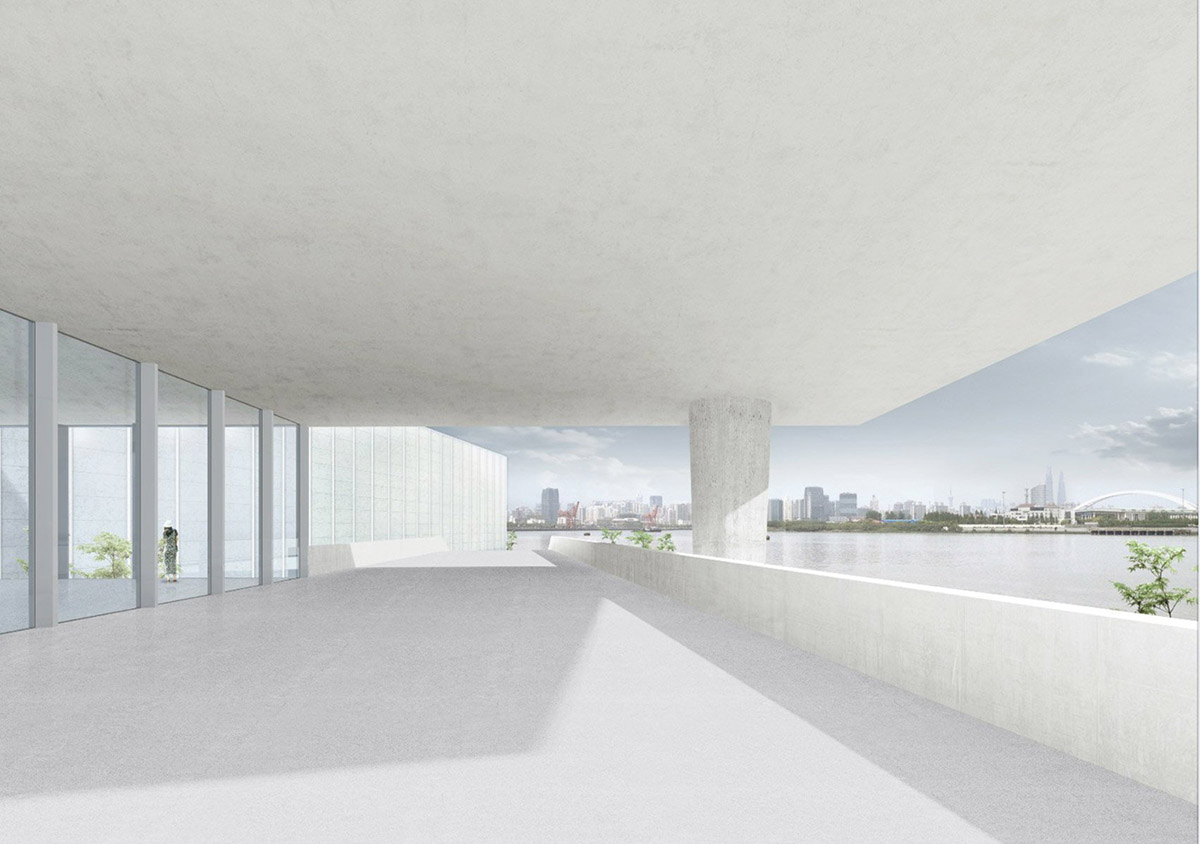 Images © David Chipperfield Architects
> via West Bund Art & Design