Bauhaus announced two winners as the first prizes of Bauhaus Museum Dessau Competition
all images © Bauhaus Dessau
above image 1st place winner: young & ayata
Award of two first prizes that both harken back to the Bauhaus tradition. The Bauhaus Design School has always been an incubator of innovative ideas and an international place. That was the reason why the Bauhaus Dessau Foundation (SBD) deliberately decided to launch the competition for the new Bauhaus Museum – scheduled for opening on the occasion of the 100th Bauhaus anniversary in 2019 – as an open international architecture competition. Late yesterday evening, the jury in the design competition for the construction of the Bauhaus Museum Dessau awarded two first prizes. The prizewinners, selected by a majority decision with one dissenting voice, come from New York and Barcelona with the third and fourth prizes going to Zürich and Toronto-Two first prizes awarded!
It was a long day of intense discussion covering all aspects of the project to build the Bauhaus Museum Dessau. In the end, the jury, voting by a majority with one dissenting voice, elected to give first place to two designs. A further surprise came shortly before 10 p.m. when anonymity was lifted and it was revealed that the firms selected came from all over the world.
The prizewinners are as follows:
Equal first places:
Architects: Young & Ayata (Michael Young, Kutan Ayata), New York/USA-Landscape architect: Misako Murata, New York/USA
Architects: Gonzalez Hinz Zabala (Roberto González Peñalver, José Zabala Rojí, Anne Katharina Hinz), Barcelona/Spain- Landscape architect: Roser Vives de Delás, Barcelona/Spain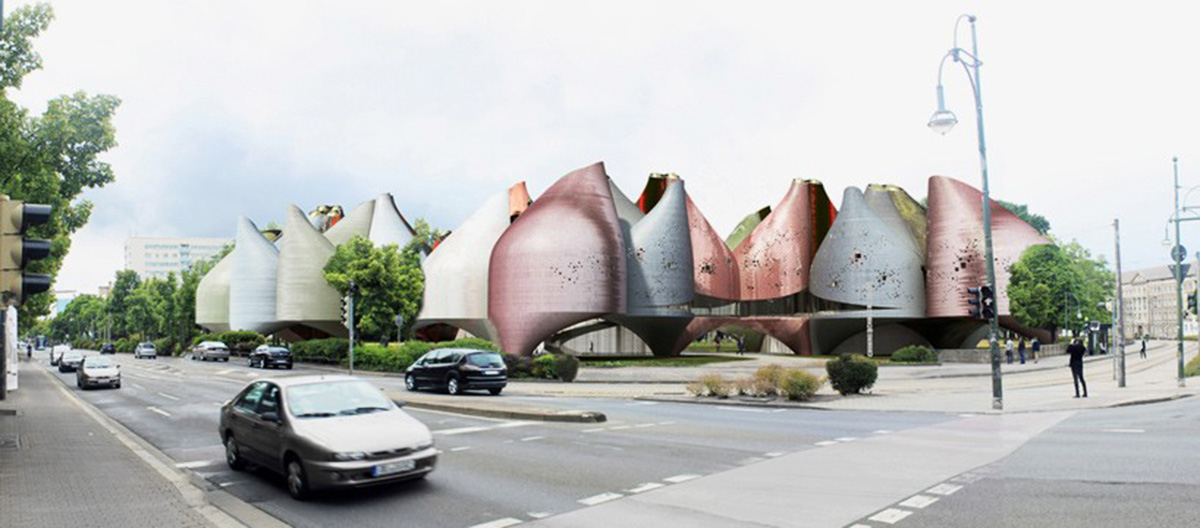 ''Vessel Collective'': ''outside view''- 1st place winner: young & ayata
The opening of the Bauhaus Museum is scheduled for the Bauhaus anniversary in 2019. The Bauhaus Museum Dessau will enable the Bauhaus Dessau Foundation, for the first time, to comprehensively present the treasures of its valuable Bauhaus collection – the second largest collection of its kind in the world with over 40,000 objects.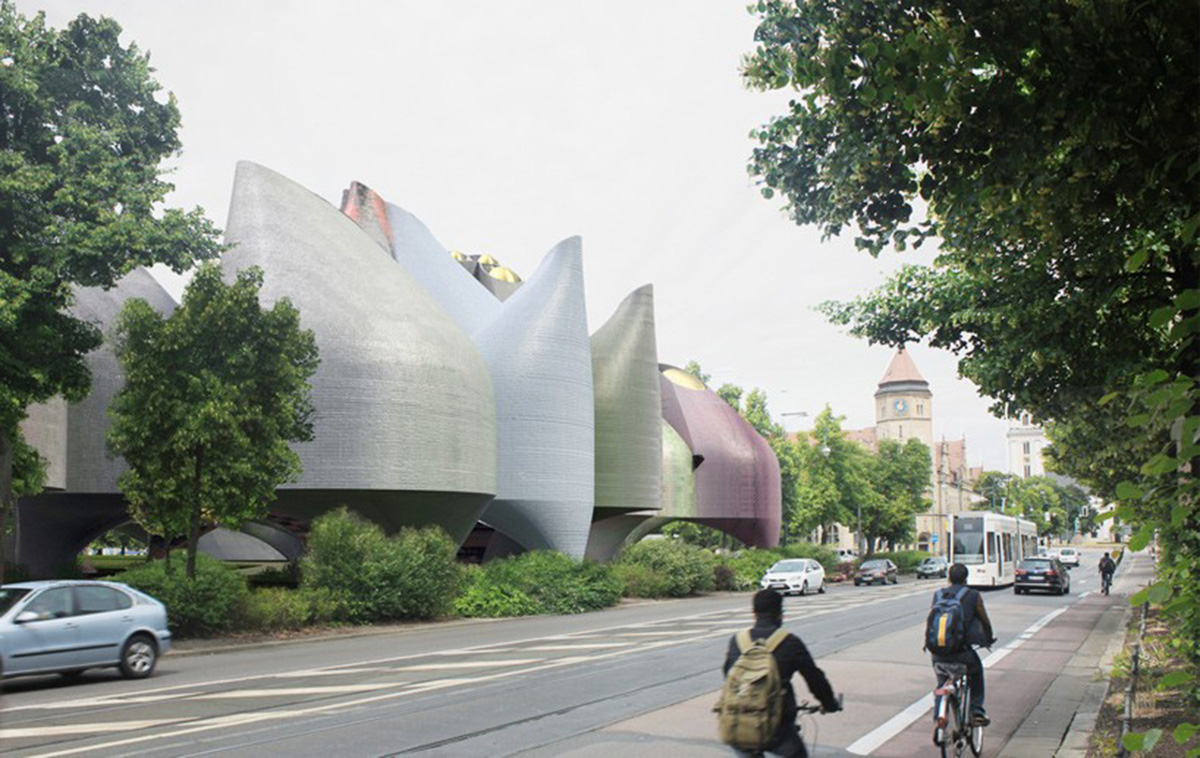 1st place winner: young & ayata
The aim is to create a "Museum in Motion" with a dynamic exhibition concept covering a total exhibition area of 2,100 square metres. The new building will be financed through equal contributions of 12.5 million euros each from the German federal government and the State of Saxony-Anhalt. The City of Dessau-Roßlau is providing the land to the Bauhaus Dessau Foundation under the terms of a leasehold contract and will also assume the costs for site development and the creation of parking spaces.
''courtyard''- 1st place winner: young & ayata
Excerpt from written jury assessment:
"The building conceives of itself as an open collective (..). It is a stand-alone structural shell that will become a new point of reference in its heterogeneous urban environs. The design concept boasts a suggestive power (..) and has a high recognition value (..). References to various Bauhaus approaches (..) have been formulated in a conclusive manner.(..) What is thus created (..) is a powerful, daring and fascinating, seminal architectonic testimonial to the 21st century that, in global competition (..) will make a unique footprint."
park view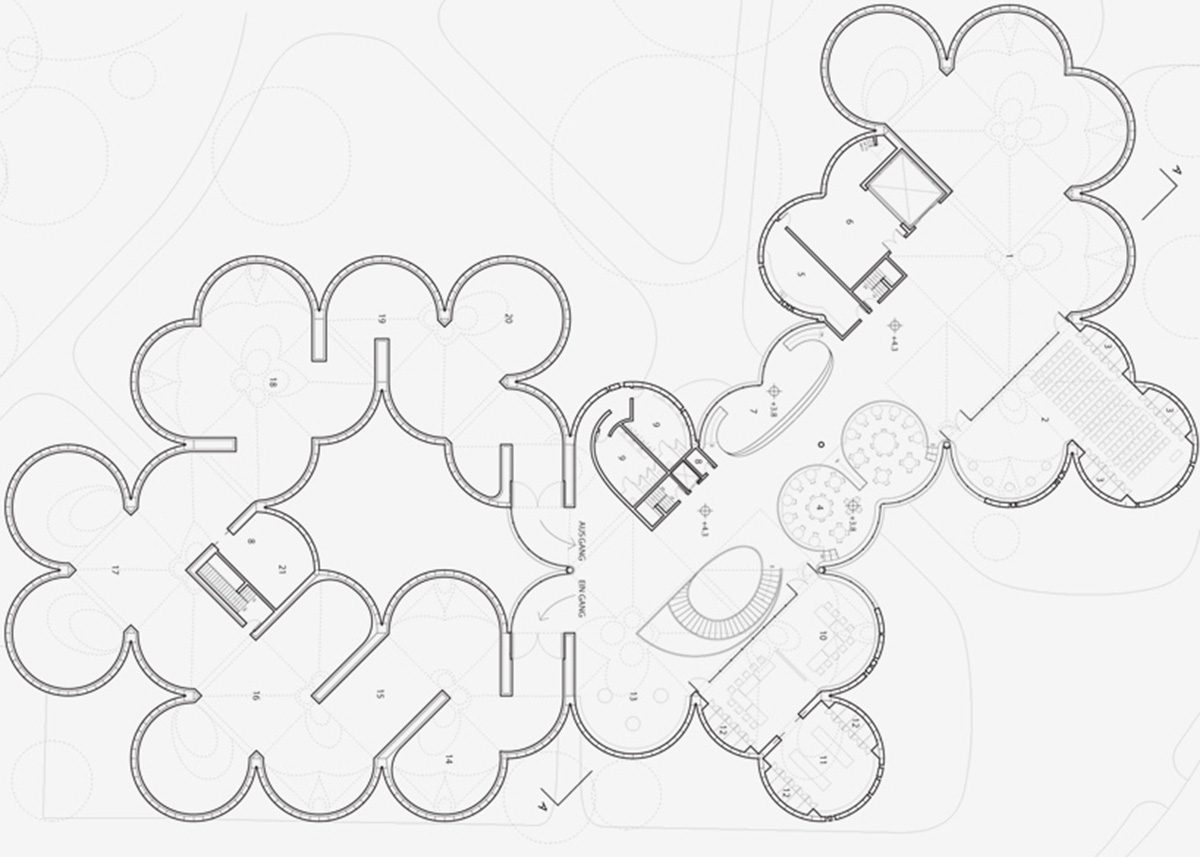 main floor plan /exhibition floor

section
cafeteria
outside view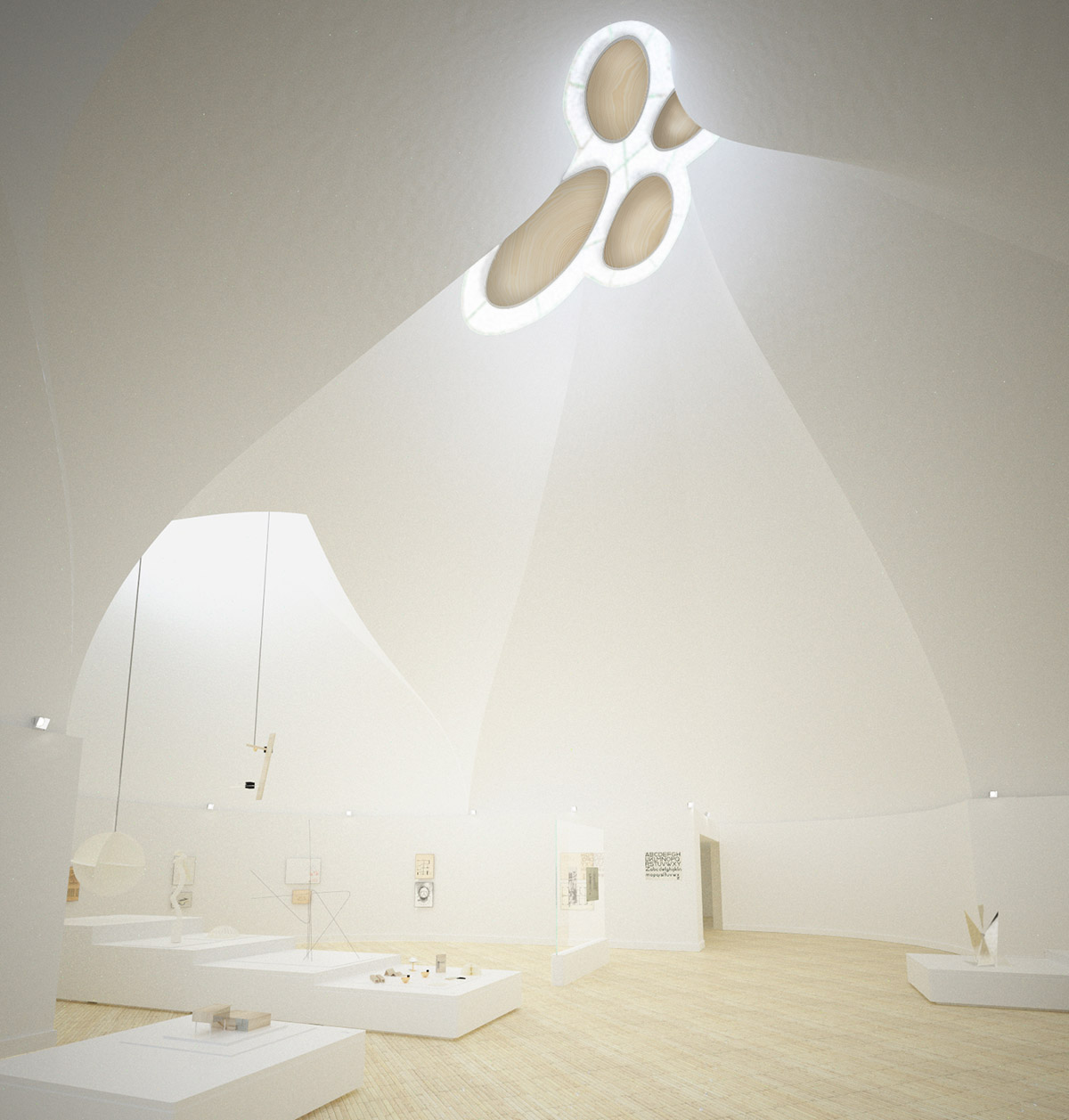 ''parkview''- joint 1st place winner: Gonzalez Hinz Zabala
''foyer view / ground floor'' - joint 1st place winner: Gonzalez Hinz Zabala
''outside view''- joint 1st place winner: Gonzalez Hinz Zabala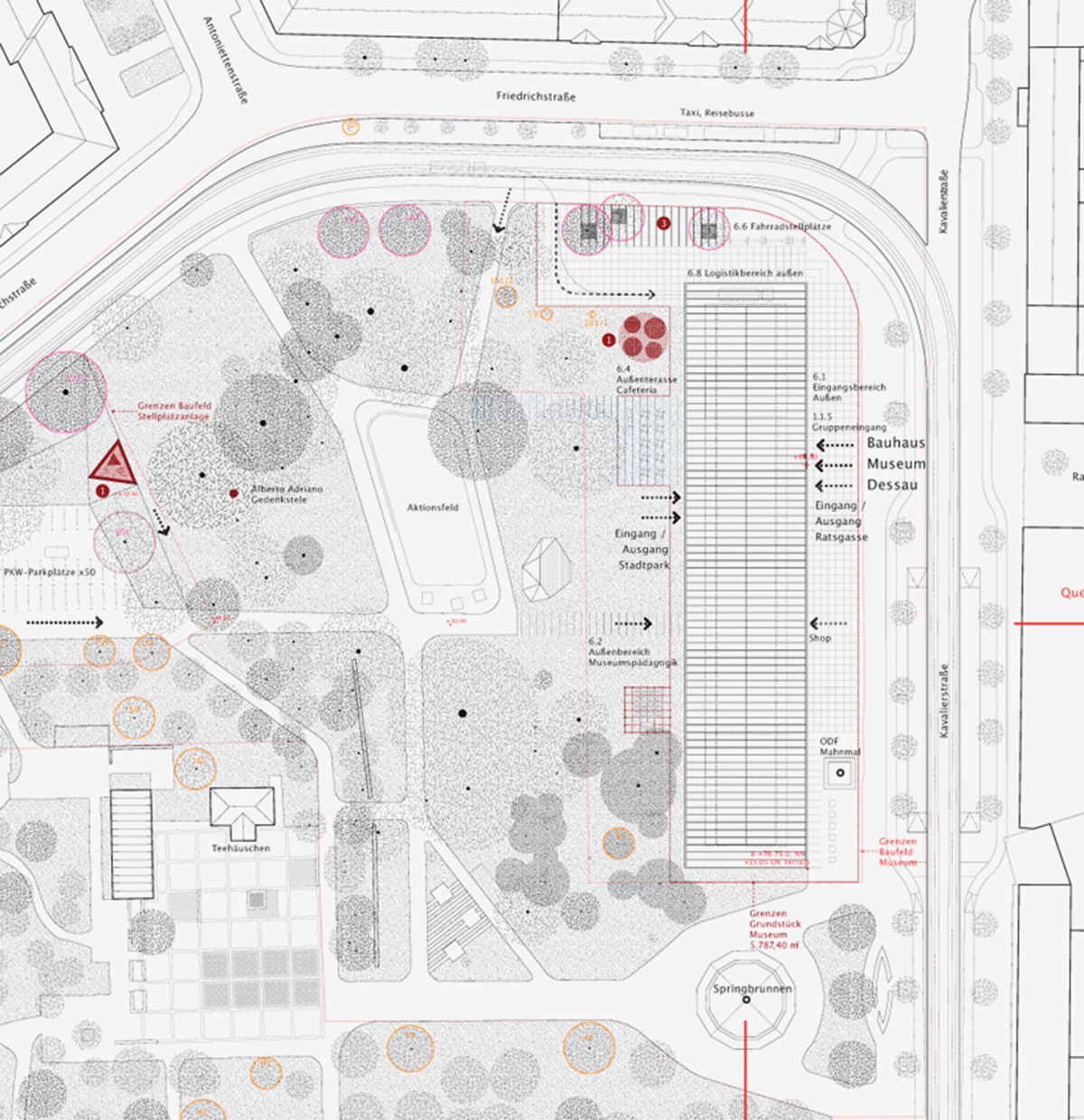 ''site plan''- joint 1st place winner: Gonzalez Hinz Zabala
> via Bauhaus Museum Dessau