Stufish completes The Chimelong Theatre with undulated outer skin and circus elements In Zhuhai
UK and Hong Kong-based architecture firm Stufish Entertainment Architects has completed a new theatre, a bespoke Circus Show Theatre, in Zhuhai, China, specifically on Hengqin Island, the theater featuring an undulated exterior skin revived with iconic circus elements. The project has replaced the Chimelong Hengqin International Circus City, which was damaged by a typhoon in 2016.
Officially opened on 26th of July 2019, the theatre, called The Chimelong Theatre, housed 6700 visitors. Stufish Entertainment Architects, founded by the late Mark Fisher, is known for its colourful and vivid cultural and temporary entertainment buildings. It is one of many Stufish projects in Asia, including the Han Show Theatre, which opened in 2014 and the Dai Show Theatre which opened in 2015.
The form of theatre is inspired by two iconic circus elements, the form of the tent and the fold of the stage curtain. These curves and undulations wrap a circular theatre volume that houses a semi-in the round thrust-stage auditorium that seats 6700 visitors.
The golden façade of the theatre echoes the two influences with two iconic circus colors, red and blue in opposing directions, giving the façade a kind of static motion.
The theatre has been planned to be highly efficient for ingress and egress, with visitors entering at ground level and exiting at the level 1 canopy bridge.
This allows for a quick change over and increased daily viewing. For emergency purposes the theatre required many protected stair cores that wrapped the theatre, resulting in the undulating façade and exaggerating the curvature of the theatre crown.
The auditorium seating has been design in two rakes separated by a parade route, above which a track carries scenic elements during key moments in the performance requiring a change over. The theatre façade pierces through the raised forecourt bridge down to the covered entry plaza.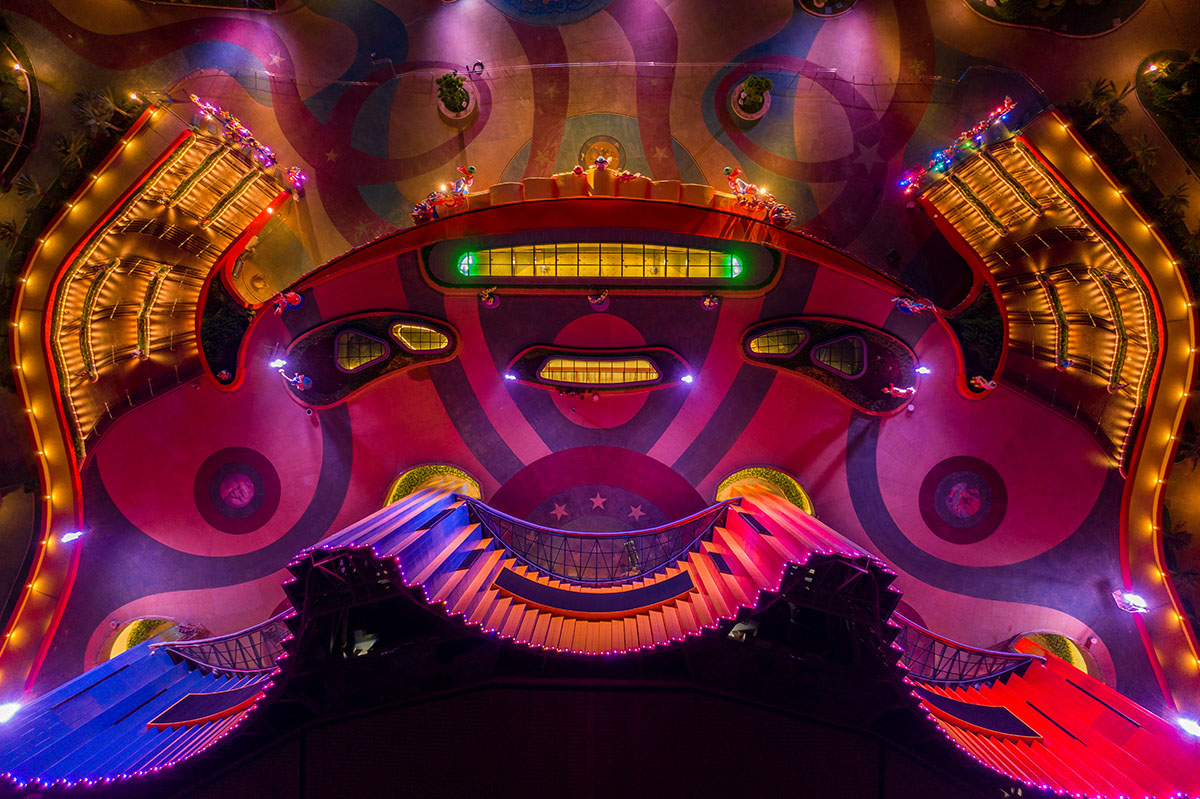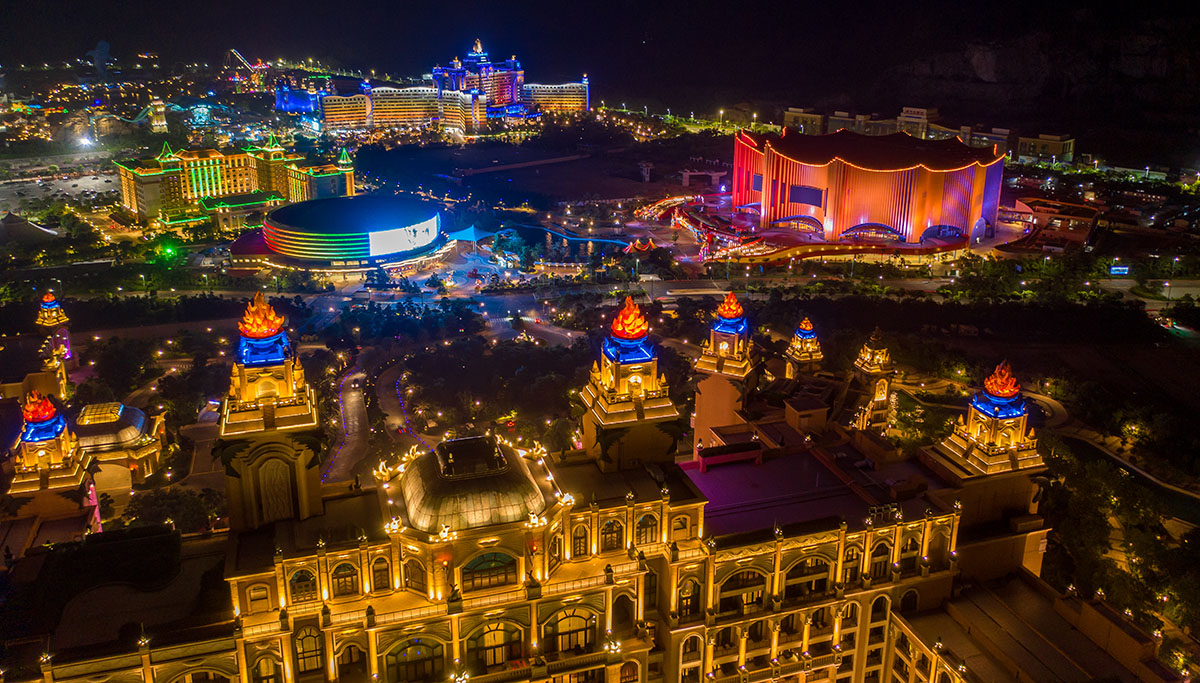 The Chimelong Theatre is one of many permanent projects designed by the studio. In 2014 Stufish were responsible for the design of the Han Show Theatre, located in the central Chinese city of Wuhan and in 2016 Stufish designed the Nanchang Wanda Mall, a 160,000 sqm of luxury retail and entertainment space in Nanchang, China.
All images © Chimelong