Vernacular Architecture at Sea: Where the River Meets the Atlantic Ocean
This being August in Europe when everything comes to halt and people escape to the beaches, I too have escaped, I confess. I escaped to my favourite beach; "Cova do Vapor" is a lovely, quiet beach not far from Lisbon where I live - and in fact I can, and usually make the trip by bicycle. It is not a fashionable place, and that to me is the most enticing thing -apart from its natural beauty.
Located where the Tejo (Tagus) River and the Atlantic Ocean meet, this magic place has an unspoiled beach, a feast for the senses. After my other half and I discovered it about five years ago it became our little treat, our special weekend get-away; we would jump on our bikes and descend the Lisbon hills towards the river and ride all the way to catch the ferry in search of "our secret beach", bliss.
With close to 200 residents Cova do Vapor feels like a forgotten place, but once there walking leisurely into the village it reveals its riches for you; a small bay, seemingly crumbling homes painted bright colours, a few small shops, miniature gardens, a stunning view of the ocean in front of you; every time I get there, I feel I have arrived to a very special place. A small village, where the fishermen fish at ease, the seagulls gather for long conversations, the surfers have good waves, and the dogs stroll freely. Where you can eat the freshest grilled fish while the locals chat nonchalantly.
The days here are slower than in our urban life across the river. It may seemingly appear that the locals ignore the few visitors, but you know they do keep a tab on you. There's a pride they take in their small abodes, making them a colourful, whimsical treat of DIY (Do It Yourself) architecture, proof that where there is a will, there most certainly is a way; an inventive way to make their homes prettier, shinier, more colourful. This is a joyful, true example of vernacular architecture.
Vernacular architecture as we know, is architecture characterised by the use of local materials and knowledge, usually without the supervision of professionals. As it definition continues, vernacular buildings are known as typically simple and practical, whether residential houses or built for other purposes. Here, these are small houses and cottages; merely shack sometimes.
There are only two main "streets" in this tiny village, with few shops and tascas happily sharing the public realm. Without sidewalks to speak of, barely able to let cars drive through; a labyrinth of paths meanders everywhere else, with breadth only for barbeque grills here and there, for a pot of fish stew and for beds of parsley, rosemary and coriander. The use of local materials is inventive, there's clearly certain building knowledge here and there, the more daring cover their homes façade with shells for a Gaudi-esque touch achieving here graceful, whimsically appealing architecture.
A painted tile sign tells me this is Bairro Verde (Green Neighbourhood) and there is the main little street that meanders through the village proudly, if not ironically named "Avenida dos Milionários" (Millionaires Avenue).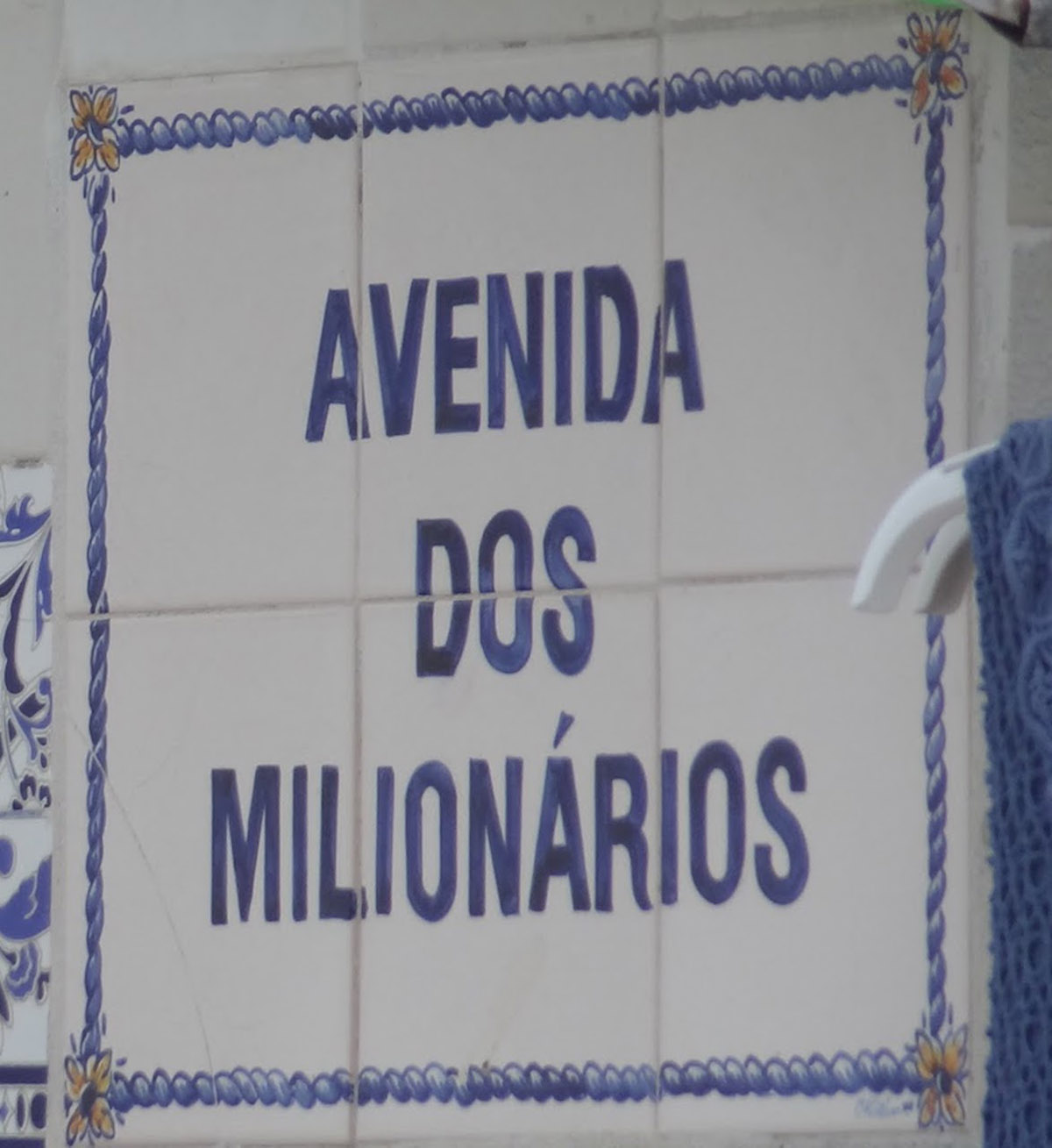 Someone is having a barbeque right across the street. It smells like grilled fish. Time to hit the Bar da Praia –the beach shack perfectly sitting in the sand for lovely octopus salad and a cold beer or a glass of white wine. The bar has now expanded to include a little DIY (Do It Yourself) outpost closer to the ocean (sunset cocktails anyone?).
And with the discovery of a sunny, whimsical airbnb called Barefoot House next door, I may never need to leave this piece of paradise, at least not until the end of Summer...
All images © Lennie Araujo, Reporter of WAC.