Architecture industry plummets, young architects hit hardest in India!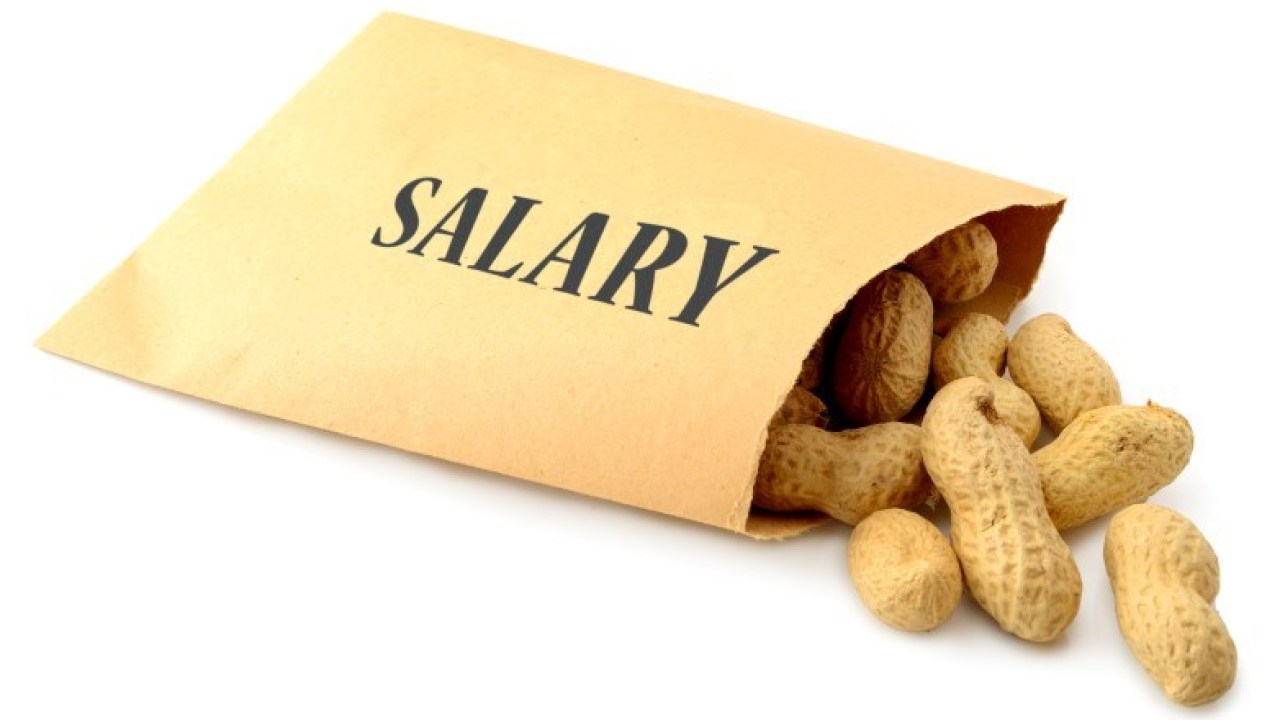 While unfair labor conditions of architecture for architects and the discussions of unpaid internship are still alive and debated in architecture, World Architecture Community's India Reporter Shubhayan Modak reveals many tragic situations that young architects and students are confronted in India in the professional practice of architecture.
---
The last few years have been challenging for architects and allied designers in the Indian subcontinent. The situation in India is one that hints towards a gradual disintegration, and the symptoms are visible. Demonetization hit hard in 2016. Architecture, like most other sectors, faced violent turbulence, one whose wounds have hardly healed. However, demonetization is only a micro-reason, a subset. And with the gradual economic slowdown and stagnation, hopes are not to be held on to. The current state of the profession and architectural education in the country paints a gloomy picture. The two are inter-related and affects each other in more ways than known to us.
It is hard to be a practicing architect in India these days. The primary reason for this is the volatile market situation. While government projects and state infrastructures were considered to be a stable source of income a few years back, the policy of 'lowest bidder gets the project' has taken its toll. Fierce, unethical competition has led to firms quoting amounts that are lesser than one-tenth of the standard remuneration. While not much is currently being discussed about the flailing quality of design in the country, this too is imperative. There is only so much that an office, working at fractions of the standard rates can do. Private projects are ample, however, rates have gone down! All these, combined with the erratic nature of payments from both the government and private clients are making it hard for the firms to sustain themselves honorably. Instances of unpaid dues, months after completion of the scope of work is common. Approved charts of standard rates for architectural and design consultancy and execution exists, however, the existence is limited to paper, and there is no enforcement of the same.
"There are thousands of individuals who, without any educational qualification has descended into the business in India"
Another major threat to the profession is the illegal encroachment of unqualified quacks and individuals without a license into the profession. There are thousands of individuals who, without any educational qualification has descended into the business, trying to attract customers with derogatory punch lines like "Get a complete plan of your house for only 1000 Indian Rupees." That is about fourteen dollars for the design of a house! And in a country where a vast majority of the population genuinely believes that paying an architect to design their house is a wastage of money, such individuals set up a good hold, and in no time, the city is filled with ill-designed residences. Take the following with a pinch of salt, there have been photocopy shops offering designs at lower than a hundred Indian Rupees. That is about a dollar. These agents/shops mostly have a handful of designs at their disposal, and they provide designs that have been used, a hundred times over! There is no enforcement of the regulations, and there have been multiple instances of unregistered persons using the protected prefix of Ar. in open public. A major share of the work is being hacked away by these illicit individuals.
Free services are being rampantly offered by architects in a bid to win work in the future. Massive undercutting of fees is common. This, combined with the unsettling political scenario of the country has made it hard to sustain a firm. For example, in the city of Kolkata in West Bengal, which has been a hotbed of fierce politics for the last many decades, the hold of politics-backed construction syndicates have exponentially increased, leading to extreme inconvenience. When architects and builders are forced to submit major amounts of bribe at each stage of construction, there hardly is much left for discussion.
All these factors (and many more) lead to a gradual slowdown, leading to a firm getting bankrupt. Salaries for fresh graduates have declined rapidly, and the growth curve of existing employees have flattened. According to decent market standards, a fresher expects a minimum of twenty-five thousand Indian Rupees (350 dollars) per month to start with. In the capital city of Delhi, anything more than eighteen thousand (250 dollars) is extremely rare. In Kolkata, fresher architects have been offered ten thousand Indian Rupees (140 dollars) per month. These firms are not newly established mom-and-pop studios, but the bigger ones in the country with an impressive list of projects. Reports of architects agreeing to work on a meager five thousand Indian Rupees (70 dollars) per month have been received, and there is nothing more heartbreaking than this.
"For many offices, an internship is unpaid in India"
Architects are openly admitting on online discussion forums about being reluctant to hire architects because they cost more. The logic is: "Why hire an architect for more if you get a draftsman at half the price? The only job is to draft anyway." And while it is a valid point for someone who is struggling to keep a business together, an architect only feels violated and humiliated, listening to such. Demand for trainees is also greater than that of graduate architects. Unlike an employee, a trainee comes with an expiry date, beyond which, the firm has no liabilities. And the dirt-cheap stipends for an internship is only an added benefit. For many offices, an internship is unpaid. For others, the stipend is meager, a namesake amount to barely disqualify the humiliating tag of an office using unpaid labor. Anything is preferable to hiring an architect. Things go a step further, and offices might hire the quacks to do their work!
The ultimate victim of the entire scenario is the younger pool of architects. Meager salaries and the burden of working in a highly unorganized sector with nominal work ethics has already taken a toll. The moral is at an all-time low, and many graduates are considering leaving the profession in search of better-paying alternatives. In any tier-one city in India, you will find architects living in shanty, unventilated, dark rooms, and sleeping on floor mattresses while they draft out five-star projects in offices.
"The authorities have maintained a categorical silence on the skyrocketing number of poor institutions in the country, and the extremely low standards of education as well"
This paired with an alarmingly high number of architecture colleges churning out semi-baked architects who are highly incompetent to take on their responsibilities have created a negative void in the supply-demand scale. Such graduates mostly know what they are worth, and accept work for any payment, making it harder for those who are well-trained and willing to make a mark. The authorities have maintained a categorical silence on the skyrocketing number of poor institutions in the country, and the extremely low standards of education as well. In an attempt to bring situations under control, a petition has been started to put the number of institutions under control in India. You can view it here.
"Architecture it seems is no longer the revered and honored profession it once used to be"
The two bodies involved with regulating the profession and the education, the Indian Institute of Architects, and the Council of Architecture, India have only been increasingly unable to tackle the situation and bring salaries and working conditions to an acceptable standard median. They have also been silent on these issues, and have, for many instances, tried to portray that situations are stable and improving when in reality, the journey is only downhill.
With no assurance of any positive move from the regulating bodies and/or the government, the future of fresh architects and current students in India continue to hang by the thin thread of uncertainty. Architecture it seems is no longer the revered and honored profession it once used to be.
The image used via Stock Image.