Romanian Design Week will run its seventh edition in Bucharest between May 17-26, 2019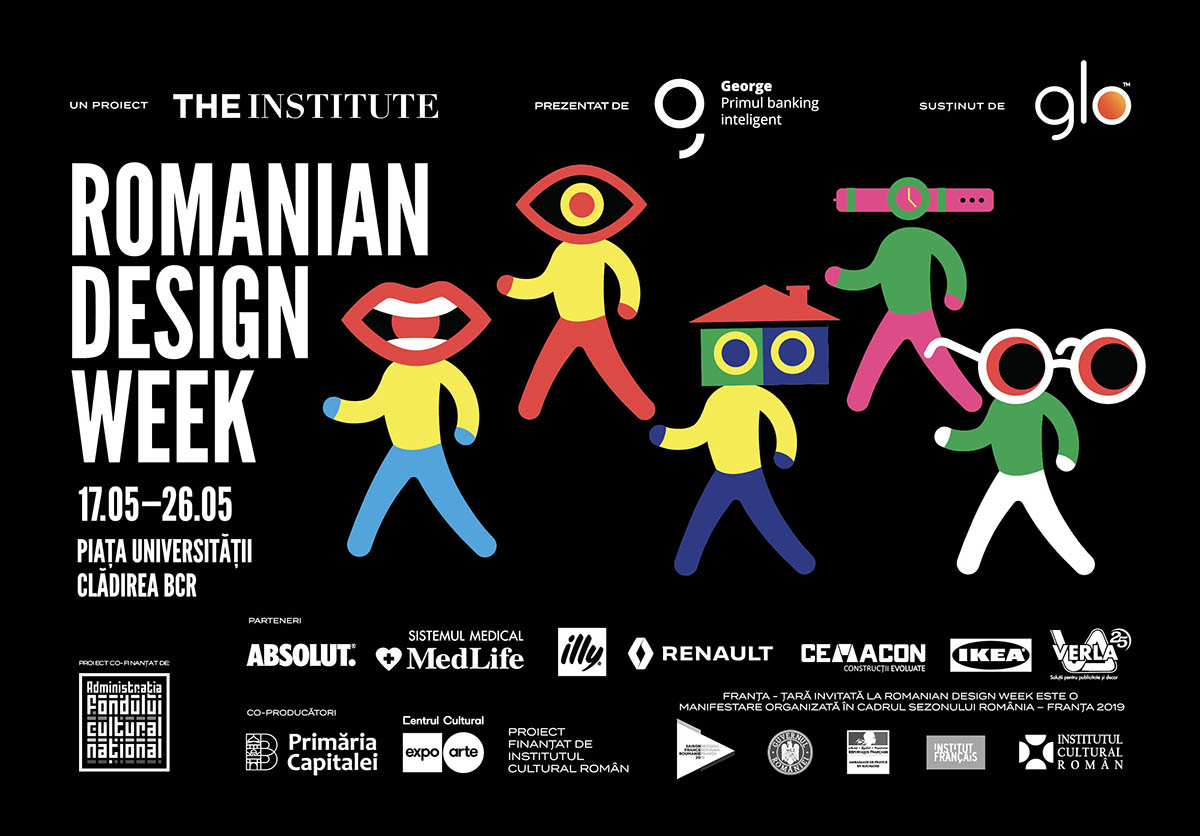 Romanian Design Week, a multidisciplinary event dedicated to local creative industries, has launched its seventh edition and will be held in Bucharest from 17th to 26th of May 2019.
Romanian Design Week 2019 will present over 200 design and architecture projects and three circuits proposed by more than 30 entities from the creative communities of Bucharest.
Wishing to bring the city's creative communities under the spotlight, this edition proposes three circuits that integrate more than 30 entities from the communities and hubs - Cotton Industry, Creative Tribe and InCotroceni.
Additionally, the festival includes a central exhibition, which presents some of the best projects made in the last year by designers, graphic artists and Romanian architects, a series of capsule exhibitions signed by creative and local organizations, but also from Moldova or France, a special concept store dedicated to the Romanian design, but also the second edition of the RDW Awards, awards that encourage excellence within creative industries and promote Romanian designers.
Each of the creative clusters that will participate at Romanian Design Week 2019 will have a dedicated day in the program of the festival: Cotton Industry - May 21, Creative Tribe - May 22 and InCotroceni - 25 & 26 May.
Cotton Industry: Bucharest Creative Cluster, a Bucharest industrial space located in 160 Splaiul Unirii, Bucharest, hosts the largest makerspace in Romania, Nod makerspace – a co-working space, makerspace, wood & metal workshops, private studios and meeting and event spaces, along with its soul project, MATER - the first and only material library in South Eastern Europe, and a series of creative businesses, such as La Firul Ierbii - space dedicated to community activism, Recul - theater and impro school, Protohub - the first 3D ceramics maker in Romania and Deschis Gastrobar, that aims to unite under the open sky the community of active and creative people.
Each of them awaits their visitors at Romanian Design Week 2019 with insights about design, performing arts, architecture and much more, as part of the series of events specially imagined for this occasion. In addition to talks and workshops, at the Cotton Industry guests will be able to see two new creative spaces that will open in May.
Creative Tribe is a creative business community that operates in the same space of the ISAF building (Calea Giulesti 14, Bucharest). They all invite the RDW public to participate at a series of individual events, but also at the joint exhibition developed at the ground floor - a multidisciplinary exercise that talks about the specificity of their community. Over 15 entities will deploy their strengths, reaching areas such as: photo-video, fashion design, painting, sculpture, film production, art curator, music, object design, smart food & cooking. Creative Tribe proposes an exploration of the six floors of the building, a route that includes workshops, the official launch of a creative school with a new concept in Romania, a party on the terrace and many other activities signed by: Bianca Popp, Halucinarium Creative Triad, Attribute, CROM14, Oltin Dogaru Studio, FatFox Animation, Atelier Teli Iacsa, Smallet, ERSA Atelier & more.
InCotroceni, one of the most congregated communities of the city, is active in the last weekend of the festival with a new edition of the Cotroceni Bazaar. Similar to Portobello in London, the Cotroceni Bazaar brings together during two days the small local businesses and the courtyards and gardens of the locals who open up in an open-door community event. This year, the theme of the action is recycling and besides its organized yard sale, several businesses will develop their own activities.
Romanian Commercial Bank
The central exhibition of Romanian Design Week, the largest multidisciplinary event in Romania, will bring together five categories - Architecture, Product Design, Graphic Design, Fashion and Multidisciplinary Design - over 200 of the best projects made in the last year by Romanian designers, graphic artists and architects. The full list of exposed projects can be found in the enclosed annex.
The exhibition will be arranged in the BCR building from the University Square, a historic monument, built in 1906 according to the vision of the architect Oscar Maugsch.
The same space will host a series of capsule exhibitions signed by: Lille Metropole 2020 - World Design Capital, part of the Romania-France Season Program; Bucharest University of Arts and Marcel Klammer; Igloo Association - Habitat and Architecture; West University of Timisoara - Faculty of Arts and Design; Zeppelin; Designforkidz; Miloš Jovanović; Moldovan Design Week; Smart Design Challenge, as well as exhibitions, installations or branded content made in partnership with IKEA, Absolut, Cemacon, MedLife or Illy.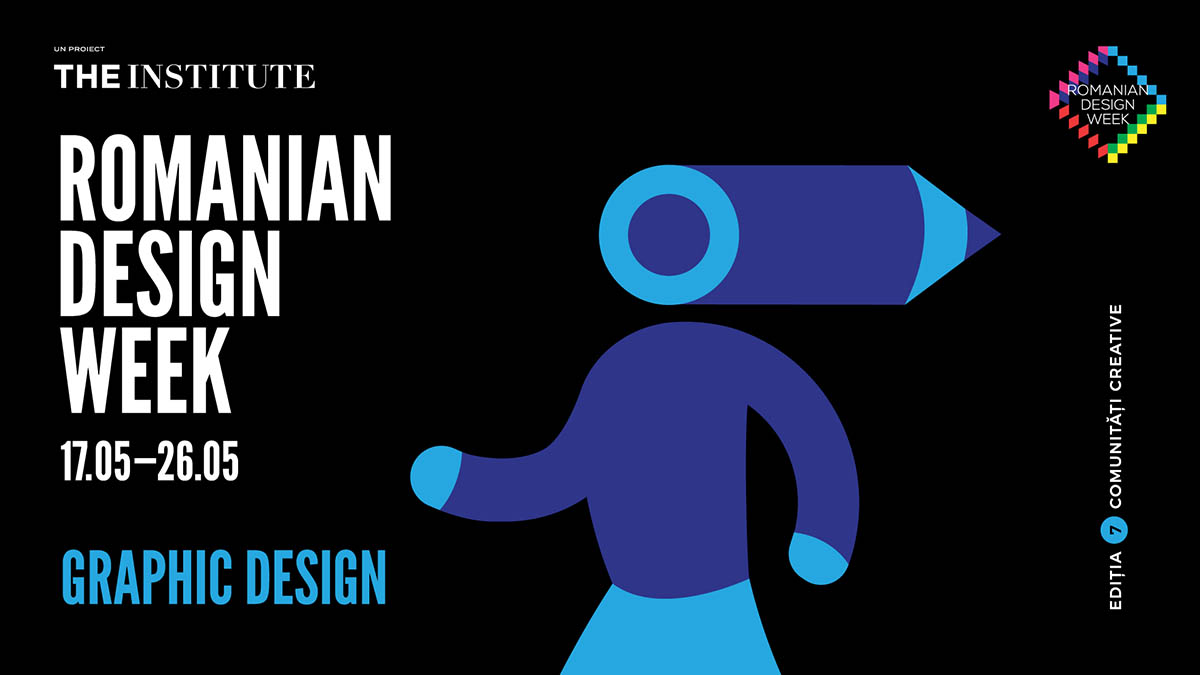 The exhibition route proposed by 2019 RDW edition will be accompanied by conferences supported by: Mélanie Bernard, Denis Tersen (Lille Métropole 2020, World Design Capital), Vlad Dragusin (Candylab Toys), Marcel Klammer, MOME Design School Budapesta, Romanian Architects Order, British Council Romania and also the first TypeThursday edition in our country.
The architecture of the central exhibition is signed again this year by Attila KIM Architects. The Romanian Design Week concept store, developed in partnership with George, the first intelligent banking, will be open to visitors during the 10 days of the festival and will present a selection of curated design products from small pieces of furniture, decorations and books to stationery, accessories or jewelry.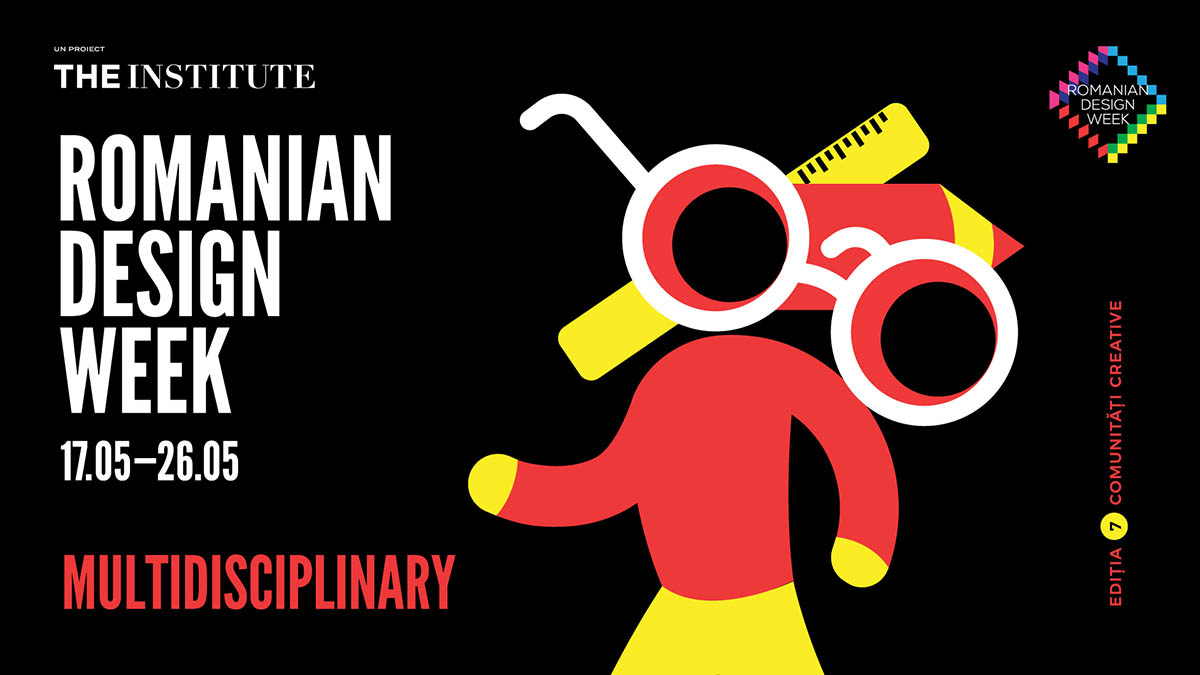 RDW Awards, format powered by glo, rewards the projects from the central exhibition which distinguish by a unique approach, revealing the desire to celebrate what the Romanian design has best to offer in 2019. The winners will be chosen by 2019 RDW creative board. The event will take place at the Odeon Theater in Bucharest and will be presented by Mihai Gurei, member of the RDW creative board since its first edition.
Romanian Design Week supports and amplifies in 2019 the local creative industries' speech, highlighting the major contribution that creative communities have in transforming the capital of Romania into a truly modern and European city.
More details about the 2019 RDW program will be published soon on the website.
2019 RDW Partners:
A project by: The Institute
Presented by: George, the first intelligent banking
Powered by: glo
Partners: ABSOLUT, CEMACON, illy, IKEA, MedLife, Renault Romania, VERLA
A project co-funded by: AFCN
Co-producers: Bucharest City Council through the Expo Arte Cultural Center, Romanian Cultural Institute
Strategic media partners: Promenada Mall, Rock FM, Radio România Cultural, TVR
Media partners: Arhitext, BigSEE, National Company of Airports Bucharest, Designer, DesignWanted, Dezeen, Feeder.ro, Glamour, Icon Design Italy, Igloo, IQads, Inspirationist, Modernism, Molecule F, Revista Arhitectura, RFI Romania, Sapte seri, thesignspeaking, V Fair, TPS ENGAGE, Zeppelin, Zile și Nopti.
Advertising campaign signed by Gavrilă și Asociații
Official suppliers: 360Revolution, InterContinental Hotel, kaustik, ove.ro
Press monitoring partner: mediaTRUST Romania
All images courtesy of Romanian Design Week
> via Romanian Design Week