INSIDE 2019 reveals shortlist with insta-friendly designs
INSIDE, the sister festival of the World Architecture Festival, has revealed its shortlist with insta-friendly designs. INSIDE, celebrating the world's finest examples of interior design, is taking place at the same venues with WAF, and it will be held in Amsterdam from 4-6 December this year.
Prominent projects have been shortlisted in 9 categories for the 2019 World Festival of Interiors and they are Bars & Restaurants, Civic, Culture & Transport, Creative Re-use, Display, Health & Education, Hotels, Offices, Residential and Retail.
With designers ever conscious of how their projects will appear on Instagram, a host of jaw-dropping interiors that push the design boundaries define the twelfth edition of INSIDE, the World Festival of Interiors.
Whether it's a novelty cat café in Guangzhou, China, or a global heritage brand such as Fortnum and Mason inside London's Royal Exchange, across the board we're seeing design with a capital D.
Major world architects and designers shortlisted include BIG-Bjarke Ingels Group, Woods Bagot, Universal Design Studio, Buro Ole Scheeren, alongside others such as E Studio, KTX archiLAB, ONG&ONG, Snuper Design, Koichi Takada Architects and more.
B/Hive, Smales Farm by BVN in association with Jasmax. Image © John Gollings
This year's INSIDE World Festival of Interiors shortlist consists of 92 projects from across the world. All nominees will present their projects to distinguished international juries that include Johan Carlsson of Jac Studios, Annabel Kassar of AKK, James Grose of BVN and Weng Shanwei of AN Design during the Festival to compete for one of the nine INSIDE category awards.
Open to all festival attendees, the presentations are followed by a live exchange between the designers and jurors. The overall winner of the "World Interior of the Year" will be announced at an exclusive gala dinner on Friday 6th December at Beurs van Berlage.
HUUU! Eyewear Trendsetter, Tanatkiat Chongkriengkrai / AA+A, Bangkok, Thailand. Image © VARP
"INSIDE has been a growing part of the overall World Architecture Festival programme since 2012 and continues to grow in terms of quantity and quality. We are delighted with the intriguing designs and geographical spread of this year's entries and look forward to the live judging in Amsterdam," said WAF programme director Paul Finch.
INSIDE World Festival of Interiors with WAF will welcome more than 2,000 of the world's leading architects and designers to Amsterdam for three days of conference programmes, awards, exhibitions and fringe events from 4-6 December.
World Architecture Community is official Media Partner for this year's festival and offers to its Professional Members 10% discounted tickets over regular festival prices during WAF registration! All you have to do is to upgrade your World Architecture Community membership to Professional here or visit your WAC Settings page and send us ([email protected]) an email to get your promo code for your WAF registration!
See the full INSIDE World Festival of Interiors 2019 shortlist below:
Banu Flagship Restaurant - Studio Link-Arc + Kane A|UD, Zhengzhou, China. Image © Quingshan Wu
Bars & Restaurants
Banu Flagship Restaurant - Studio Link-Arc + Kane A|UD, Zhengzhou, China
Bar Lotus - Tim Kwan / OFFICE AIO, Shanghai, China
Blooming restaurant (Beijing Solana) - Yi Chen & Muchen Zhang, Beijing, China
Dean & DeLuca STAGE, Buro Ole Scheeren, New York, USA
John Anthony - Linehouse, Hong Kong, China
Karavanstop Cafe - One Bite Design Studio, Lantau, Hong Kong
Kiew kai ka & Artisan cafe @ oneniman - proud design, Chiang mai, Thailand
MAÇAKIZI HOTEL BEACH CLUB - TABANLIOGLU ARCHITECTS, Bodrum, Turkey
Meow Restaurant - E Studio, Guangzhou, China
noma - BIG-Bjarke Ingels Group, Copenhagen, Denmark
Petra Maslak - GEO_ID, Istanbul, Turkey
Sunmai - Ahead Concept Design, Taipei City, Taiwan
The Fortnum's Bar and Restaurant at The Royal Exchange - Universal Design Studio , London, United Kingdom
The Green Isle - Keng-Fu Lo / Chain10 Architecture & Interior Design Institute, Kaohsiung City, Taiwan
The Top of Cloud - RSAA/ Büro Ziyu Zhuang, Xi'an, China
Wanda Jin Hotspring Danzhai - Wanda Hotel Design Institute, Danzhai, China
WAY2 - Pig design, China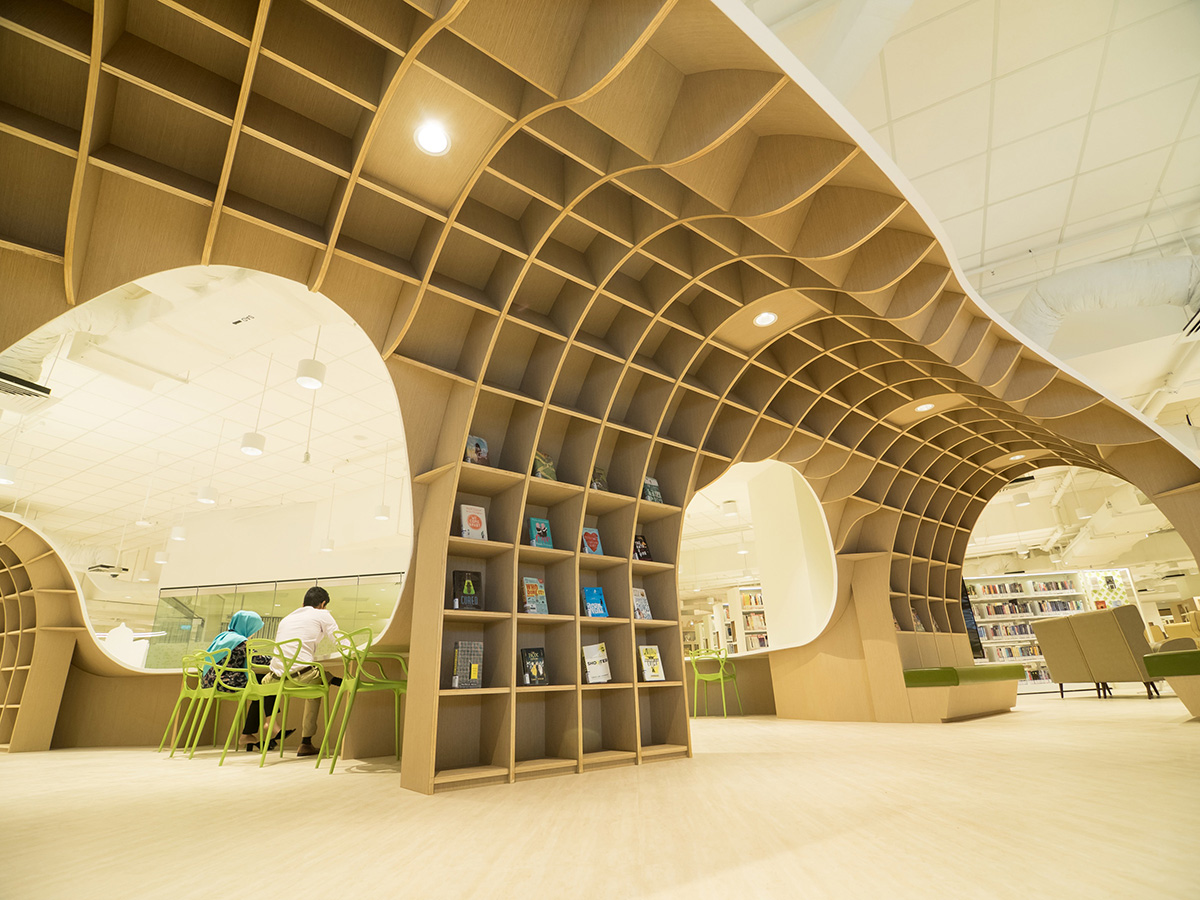 Bedok Public Library by ONG&ONG. Image © ONG&ONG and National Library Board
Civic, Culture & Transport
Renovation Metro Oostlijn, GROUP A, Amsterdam, Netherlands
Cloud of Luster, KTX archiLAB, Himeji City, Japan
WUHAN PANLONG PLAZA YINXING CINEMA, One Plus Partnership, Wuhan, China
SHENZHEN CINE SKY CINEMA, One Plus Partnership, Shenzhen, China
Bedok Public Library, ONG&ONG, Singapore
The shattered Holiness: Shanghai Taihoe Cinema, Scale Art Design + CROX with Botta Lai and C.R.LIN, Shanghai, China
Flow - Turkish Airlines Lounges at Istanbul Airport, Softroom, Istanbul, Turkey
Qujiang Creative Cultural Centre, The Oval Partnership, Xi'an, China
LocHal Library, Mecanoo architecten, Tilburg, Netherlands. Image © Ossip Architectuurfotografie
Creative Re-use
Jiangnan Mintage Museum and the Headquarter of Kingjee Group, Fan Architectural Firm (FANAF), Nanjing, China
49 HUB Warehouse 116, Interior Architects 49, Bangkok, Thailand
LocHal Library, Mecanoo architecten, Tilburg, Netherlands
Urban Home of Nature, ORIGIN ARCHITECT, Beijing, China
UPON SHARED COMMUNITY | SWIMMING POOL RE-CREATIVE, PU CHEN/Archiland, Tianjin, China
MDR Truss Campus, Rapt Studio, California, USA
The Can, segmento urbano| MELOM, Matosinhos, Portugal
1 Lyric Square, Stiff+Trevillion, London, United Kingdom
Puwan CCRC, WIT Design & Research, Beijing, China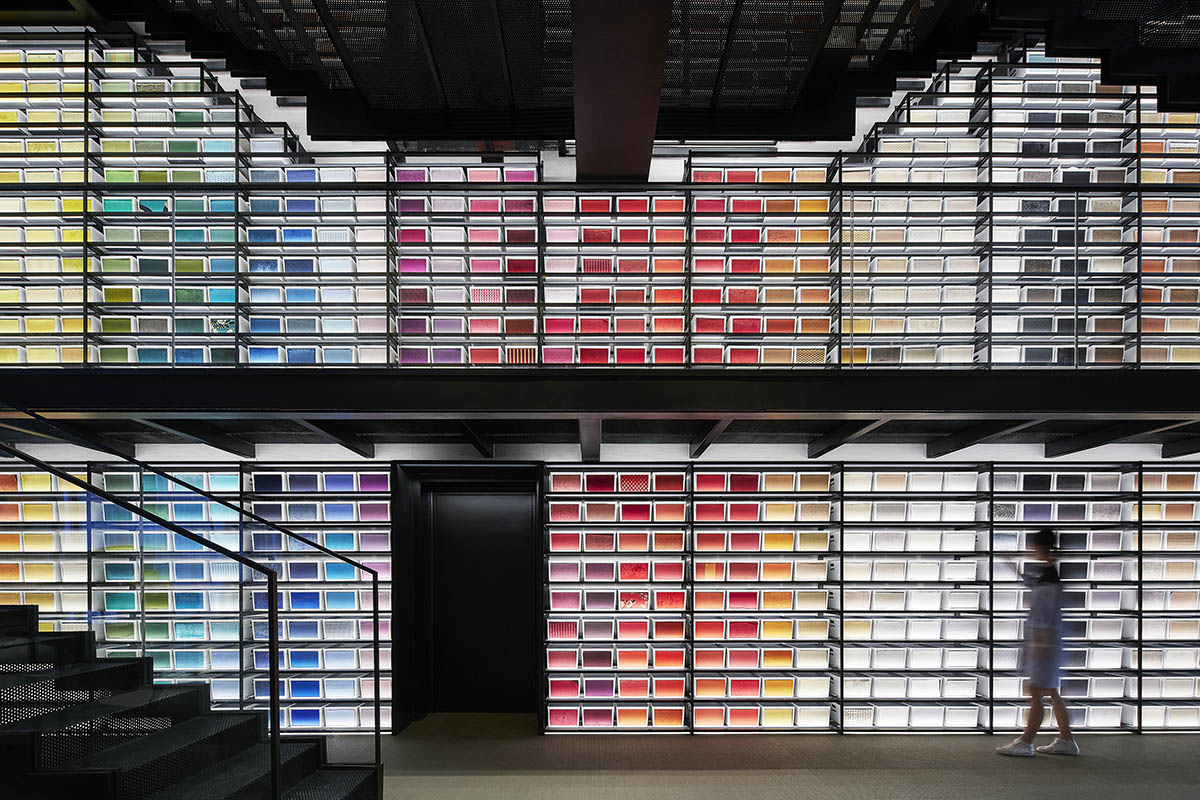 LaCanTouch FF&E Gallery, Library and Salon, Vermilion Zhou Design Group, Shanghai, China. Image © Yunpu Cai
Display
Antique Glasses Museum-SENSE OF VISION, HUNG CHIH-YUAN/NONE TO TEN DESIGN LAB, Taichung, Taiwan
CR CITY CROSSING, LSDCASA, JiNan, China
Tongue n Groove Flagship Showroom, Nick Tobias / Tobias Partners, Waterloo, Australia
The Cloud Maze, RSAA/ Büro Ziyu Zhuang, Ho Chi Minh City, Vietnam
Inflorescences, TEAM_BLDG, Suzhou, China
LaCanTouch FF&E Gallery, Library and Salon, Vermilion Zhou Design Group, Shanghai, China
The Fire Of Holy Spirit, Yi Chen & Muchen Zhang, Beijing, China
Shenzhen-HongKong International Center, S.U.N DESIGN INC., China
Classroom Makeover for the Blind, Creative Crews, Pattaya, Thailand. Image by Creative Crews
Health & Education
Northern Beaches Hospital, BVN, Sydney, Australia
Classroom Makeover for the Blind, Creative Crews, Pattaya, Thailand
TWA - The World Academy, INNOCAD architecture, King Abdullah Economic City, Saudi Arabia
American International Hospital, ONG&ONG, Ho Chi Minh City, Vietnam
Preschool in India, PAL Design Group, Gurugram, India
The University of South Australia Cancer Research Institute, SPA and BVN, Adelaide, Australia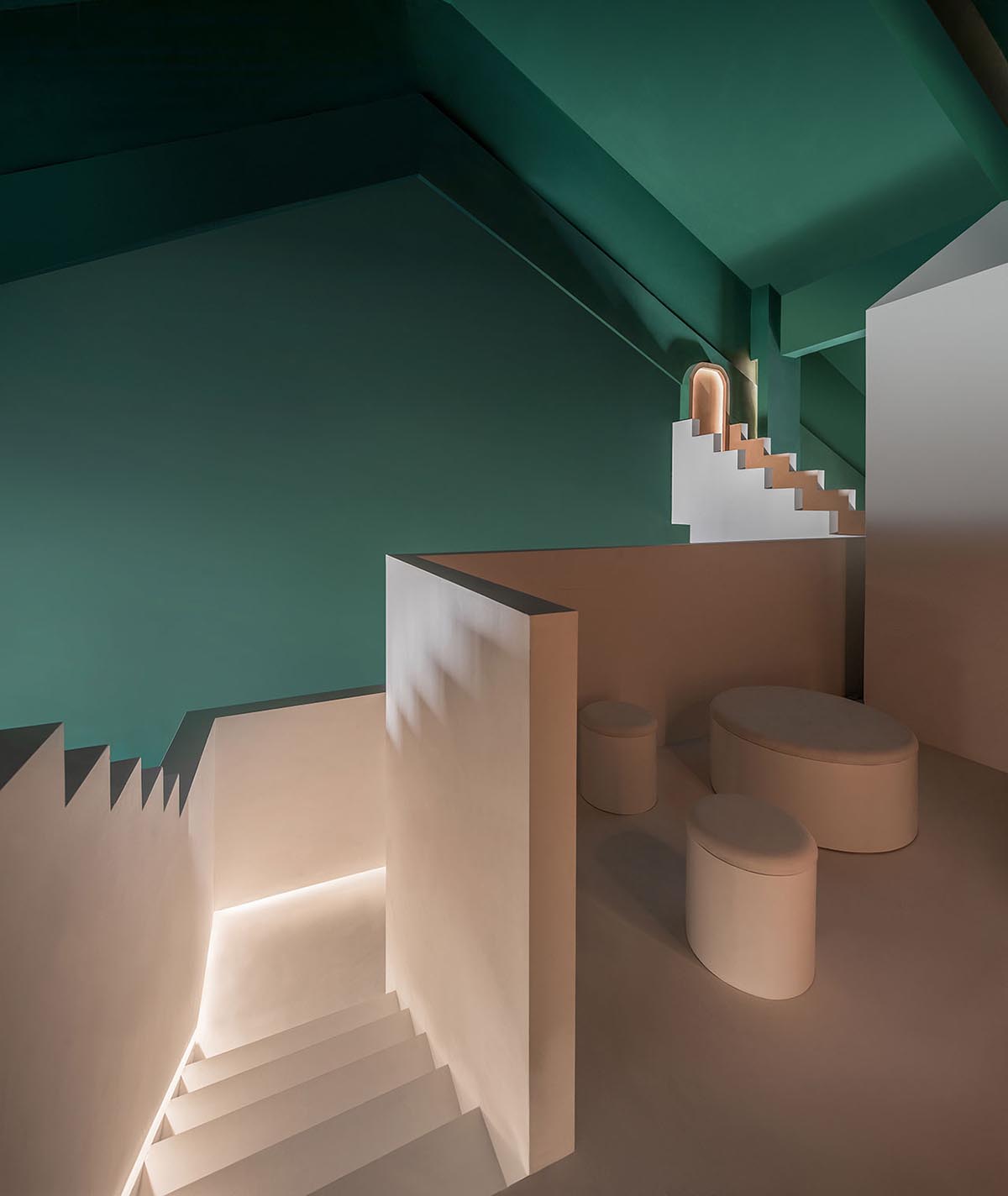 Dream and Maze, The Other Place. Guilin Litopia, Studio 10, Guilin, China. Image © Chao Zhang
Hotels
CAN BORDOY, OHLAB, Palma de Mallorca, Spain
Dream and Maze, The Other Place. Guilin Litopia, Studio 10, Guilin, China
ALILA VILLAS KOH RUSSEY @ CAMBODIA, STUDIOGOTO, Sihanoukville, Cambodia
Jiyu Spa, Tianwen Sun / Shanghai Hip-pop Design Team, Danyang, Jiangsu, China
Wanda Vista Hotel Qingdao Movie Metropolis, Wanda Hotel Design Institute, Qingdao, China
Dainty Dancer, YZ ENVIRONMENT DESIGN, Chongqing, China
Courtyard No.1, Larry Wen, Heze, China. Image © Ligang Huang
Offices
KWG Cohesion Co-working Space, John Zhang, Tina Wang, Shanghai, China
Courtyard No.1, Larry Wen, Heze, China
Maike Group Office, Ming Dang, Xi'an, China
Attabotics Office, Modern Office of Design + Architecture, Calgary, Canada
Tahoe, PAL Design Group, Hong Kong, China
FCA, Perkins and Will, London, United Kingdom
Lien Foundation Office, Produce, Singapore
JERDE, Rapt Studio, California, USA
Norwest Venture Partners San Francisco, Rapt Studio, California, USA
A Scene of woods, Sun-Life Interior Design, Taichung City, Taiwan
Nordic European Centre, Singapore, TA.LE ARCHITECTS, Singapore
Merkez Ankara Sales Office, Yazgan Design Architecture, Ankara, Turkey
WMY Workplace Interior Design, Zhe Zhang/ Within Beyond Studio, Beijing, China
Pet house, Zhang Hai'aog, Shanghai, China. Image © Zhang Hai'ao
Residential
Santiburi The Residences, Interior Architects 49, Bangkok, Thailand
Transformers, Bo Li/ Shenzhen Cimax Design Company Limited ; Lei He/ Sichuan Fine Arts Institute, XiAn, China
Redfern Warehouse, Ian Moore Architects, Sydney, Australia
JCA Living Lab, J.C. Architecture, Taipei city, Taiwan
Gemdale The One, LSDCASA, Shenzhen, China
Urban Home of Nature, ORIGIN ARCHITECT, Beijing, China
A Box of Happiness, Scale Art Design with Botta Lai, Shanghai, China
Boutique Home, Snuper Design, Taiwan
Residential, SSA Architects, Mumbai, India
Original villa, VBD Creative Design Center, Hangzhou, China
W.DESIGN, Lakeville, ShangHai, China
Tidal Arc House, Woods Bagot, Flinders, Australia
St Andrews Beach Villa, Woods Bagot, St Andrews Beach, Australia
Pet house, Zhang Hai'aog, Shanghai, China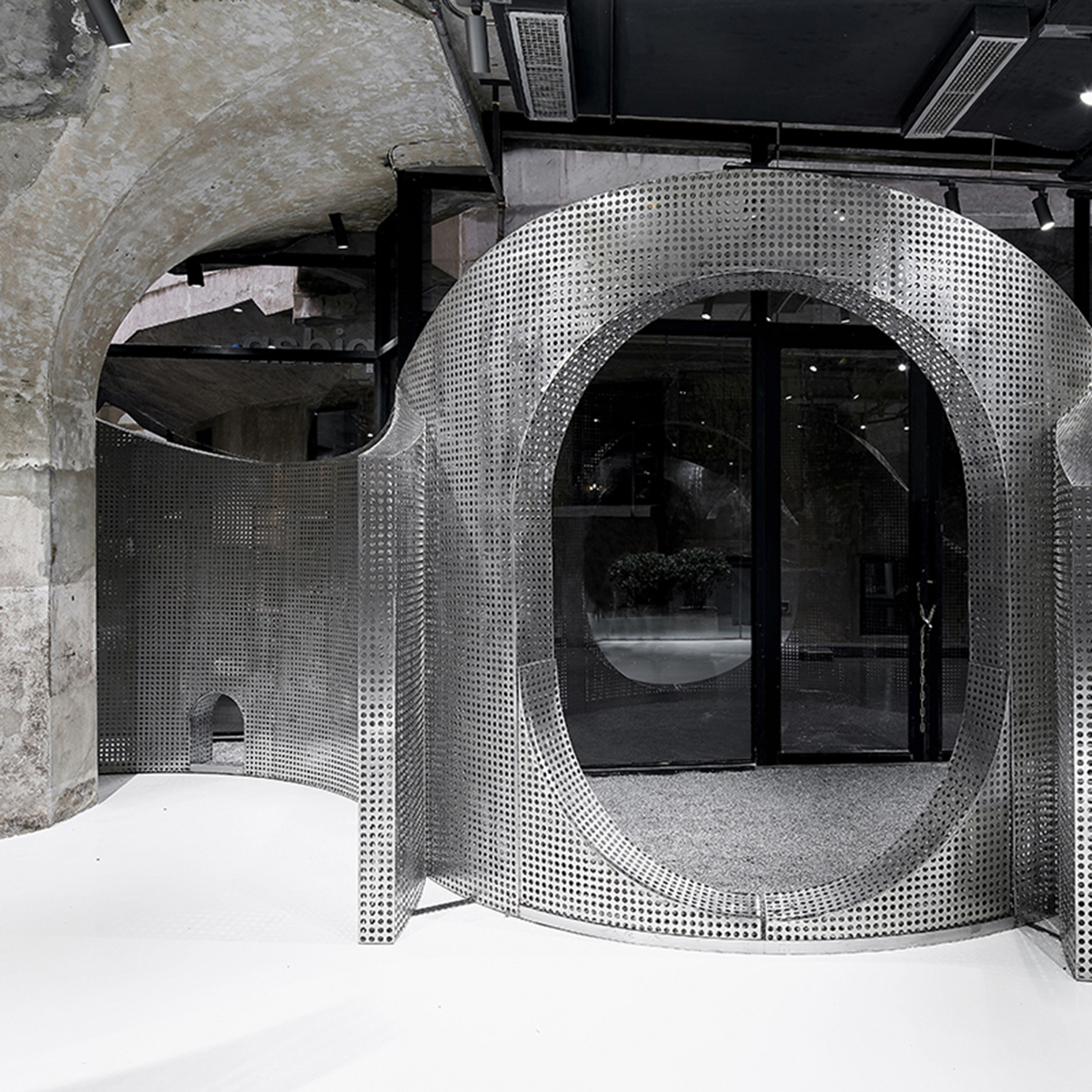 The animal backbone, Zhu Xiaochen/I.F.S.E. SPACE CREATIVE LAB, Shanghai, China. Image courtesy of INSIDE
Retail
JHW store, Atelier tao+c, Zhengzhou, China
Gift Shops of National Museum of Qatar, Koichi Takada Architects, Doha, Qatar
An The Sweet, Leo Hu / WJ Design, Hangzhou Zhejiang, China
Aesop Bondi Junction Signature Store, mlkk studio, Sydney, Australia
Kids Winshare, PANORAMA DESIGN GROUP, Chengdu, China
The UNSW Bookshop, SJB, Sydney, Australia
Tianu - The Revival Project, Studio PKA, Mumbai, India
HUUU! Eyewear Trendsetter, Tanatkiat Chongkriengkrai / AA+A, Bangkok, Thailand
The animal backbone, Zhu Xiaochen/I.F.S.E. SPACE CREATIVE LAB, Shanghai, China
Top image: Gift Shops of National Museum of Qatar, Koichi Takada Architects, Doha, Qatar. Image © Tom Ferguson Photography
> via INSIDE