Kanye West's new route to architecture: West designs star wars-themed housing for the homeless
World-renowned rapper and producer Kanye West will design prefabricated affordable houses for the homeless, taking inspiration from the Star Wars films - West's housing units will be sunk into the ground with light filtering in through the top - they might be described as "underground homeless housing."
West explained his first concepts for the homeless in an extensive coverage by Forbes, and he said his new architecture brand Yeezy Home is in the new creative process to produce affordable housing for the homeless.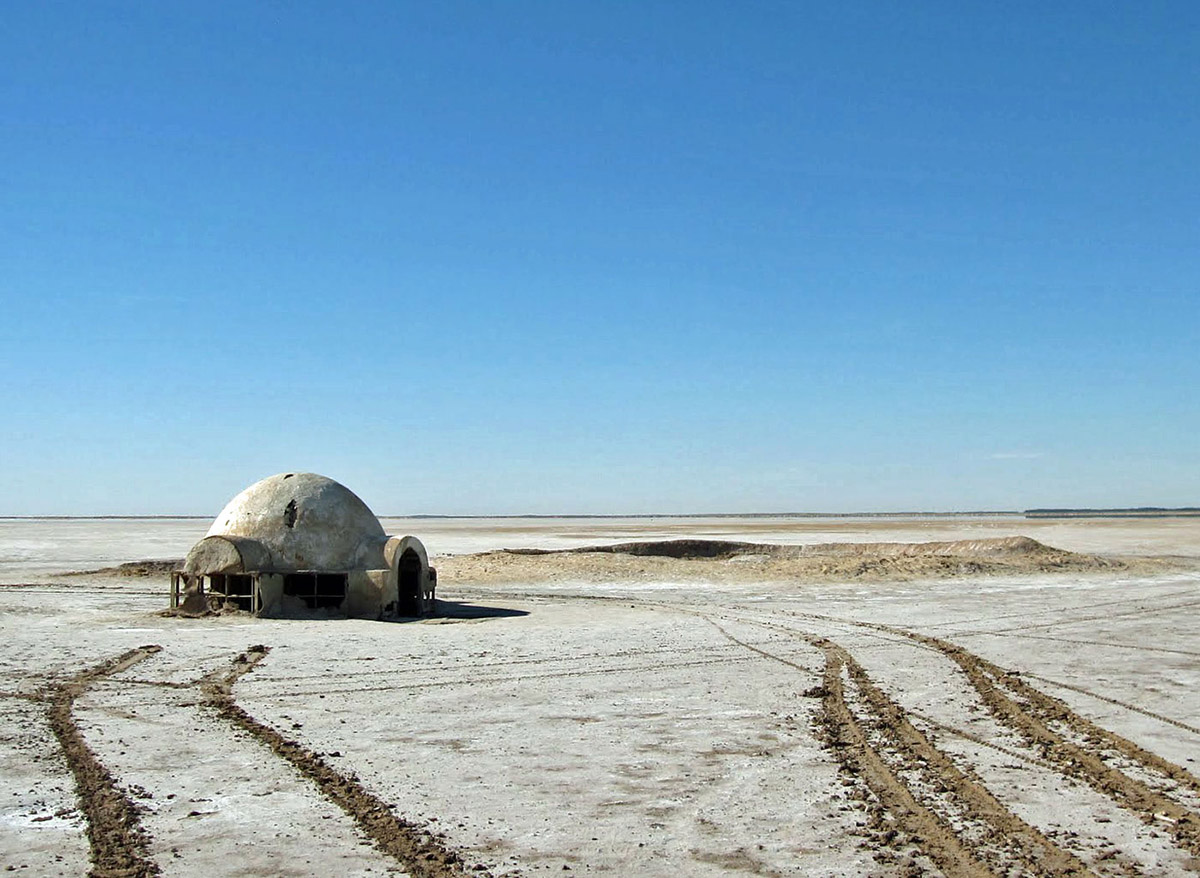 Chott el Djerid from the set of Star Wars. Image courtesy of gezzio.com
Revealing his first prototypes in this exclusive interview, West's new housing units take cues from the houses designed for the desert planet of Tatooine, the home of Luke and Anakin Skywalker in the Star Wars series and a fictional desert planet that appears in the Star Wars space opera franchise.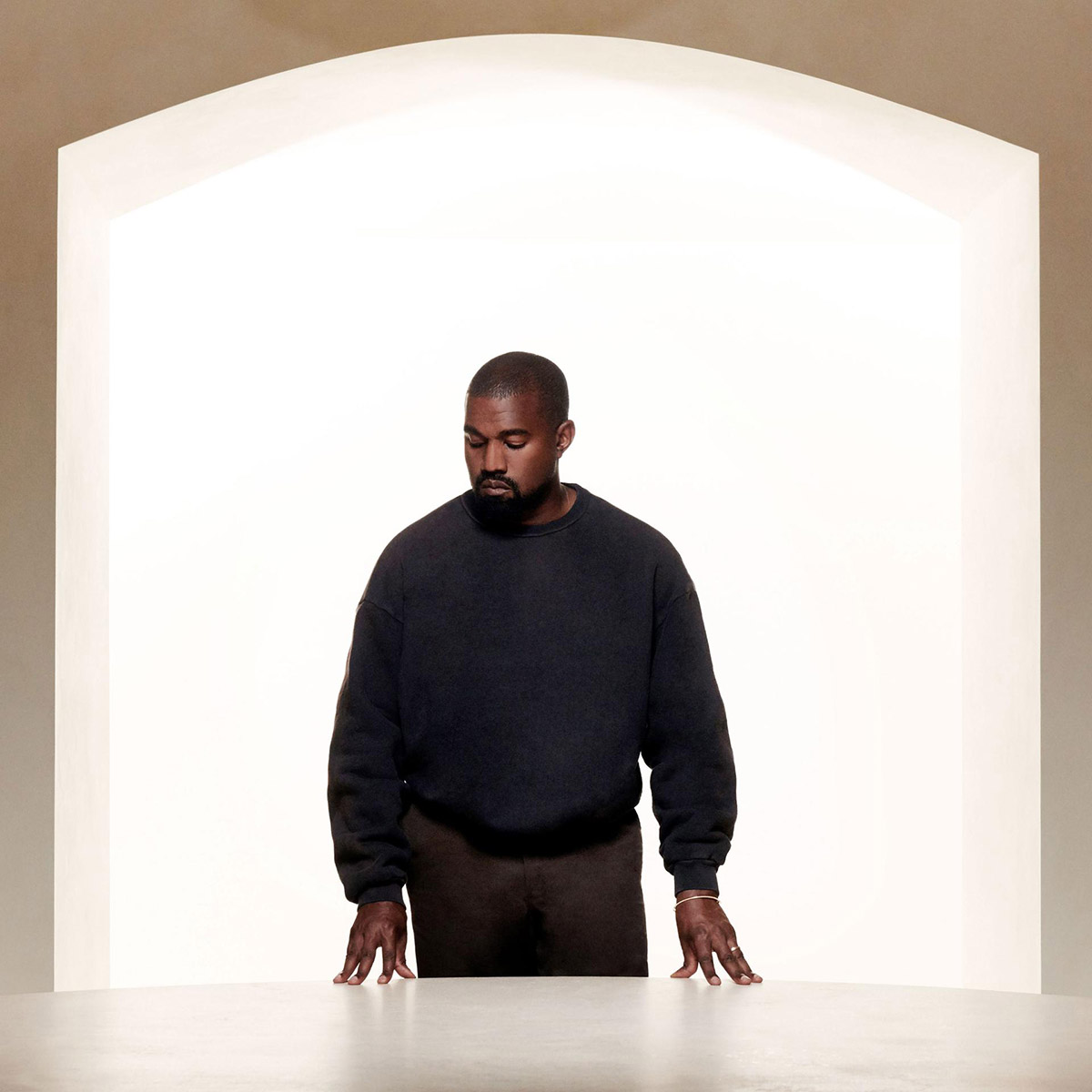 Image © Jamel Toppin, courtesy of Forbes
West said that he is inspired by Luke Skywalker's childhood home, and he and his team has been working to design prefabricated structures that sport the same austere aesthetic, with the goal of deploying them as low-income housing units.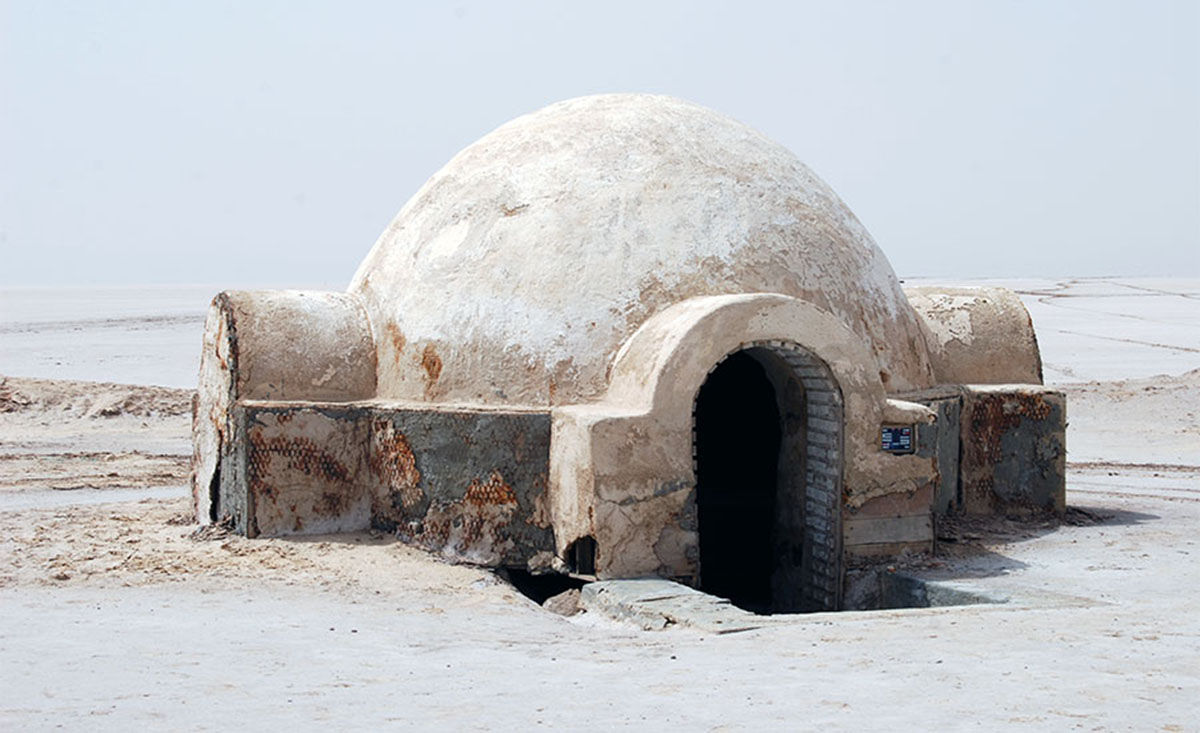 Chott el Jerid is a dry salt lake located in southwest Tunisia, near the Algerian border. West's affordable homes sunk into the ground with light filtering in through the top. Image courtesy of mosaicnorthafrica.com
Although there have been no images released of the structures yet, West's concept is based on a trio of structures that look like the skeletons of wooden spaceships. The physical prototypes of his concept - each will "oblong and dozens of feet tall."
The prefabricated housing units could be used as living spaces for the homeless, perhaps sunk into the ground with light filtering in through the top. These type of units - and were shot in Southern Tunisia's Djebel Dahar Region - are typically used in arid areas where its underground approach produces earth temperatures to keep warmth in cold weather and absorb heat in hot weather.
Housing design for the Tatooine. Image © Bel Adone
Kanye West has long deeply been interested in architecture and furniture design. Last year, Kanye West explained he would launch his own architecture firm as an extension of his fashion brand Yeezy - his new firm would be dubbed as Yeezy Home.
"We're starting a Yeezy architecture arm called Yeezy home. We're looking for architects and industrial designers who want to make the world better," West tweeted.
Top image: Jerzystrzelecki via Wikimedia Commons.
> via Forbes