First Friday Forum Award For Creative Excellence Conferred On Sarbjit Bahga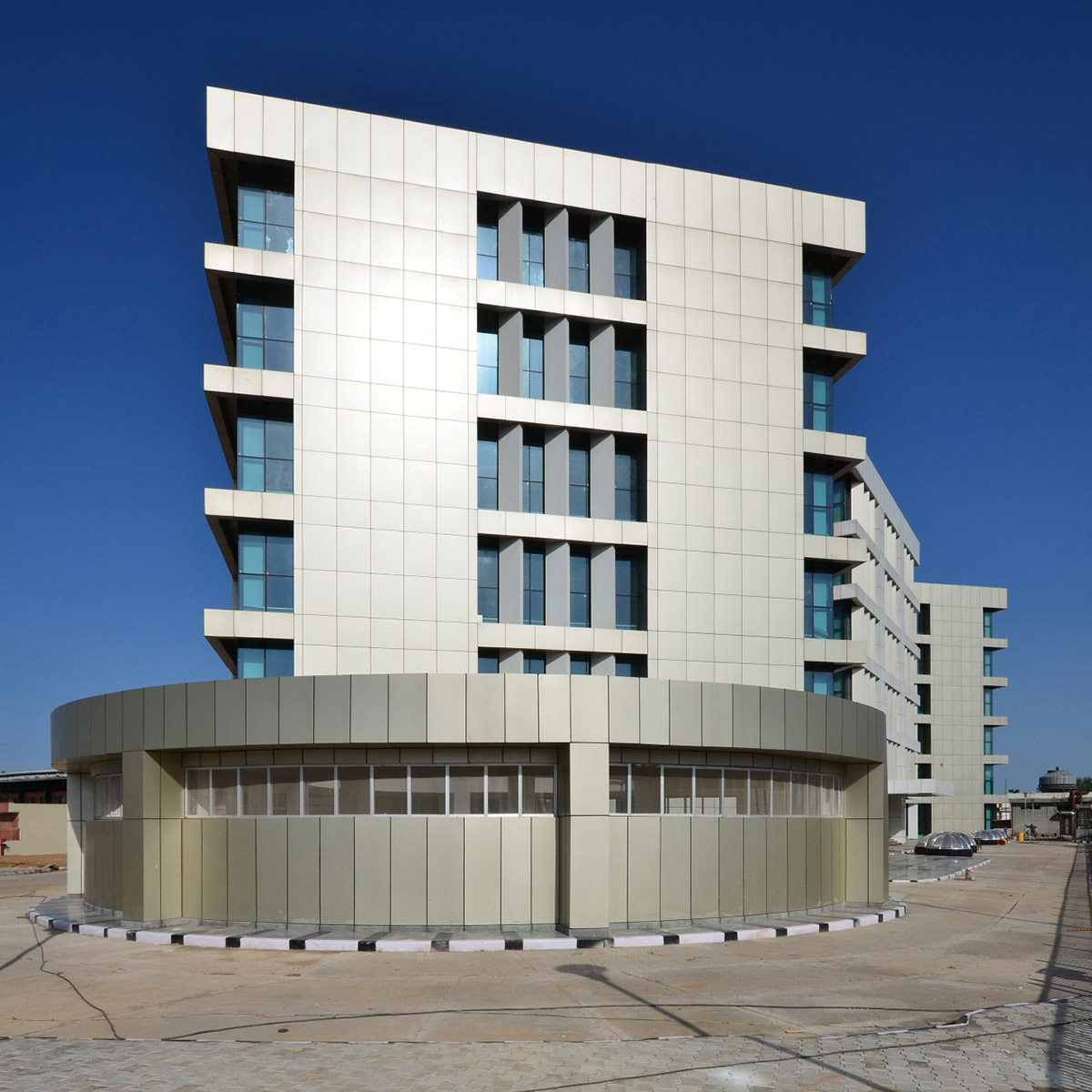 First Friday Forum Award for Creative Excellence (FFFACE) in architecture and journalism has been conferred on Sarbjit Bahga - a Chandigarh based architect, author, and photo-artist. At present, he is Principal Architect at BAHGA DESIGN STUDIO LLP, and India Reporter of World Architecture Community.
The award citation states as, "we are pleased to confer on Architect Sarbjit Singh Bahga First Friday Forum Award for Creative Excellence in recognition of his diverse contribution to the practice of Architecture. His work reflects his rich experience in architectural research and journalism beside his uncanny ability in authoring valuable books on Architecture."
"Unlike many other architects he has kept his calmness and composure unruffled by unhealthy competition, and pursued architectural creativity as his lifelong mission for the amelioration of the human condition through the power of Building Design. He has imparted to many building-types the serene grace of disciplined creation. He brings to his work the veracity and variety of seasoned designing skill illuminated by rare self-culture."
Sports Stadium, Badal, Punjab
Bahga has 37 years of experience in designing of various building-types, complexes and campuses. He has worked in the Department of Architecture, Punjab; Punjab Health Systems Corporation, Punjab Mandi Board. His completed works include administrative, recreational, educational, medical, residential, commercial, and agricultural buildings.
His architectural designs are interesting and responsive to function, climate, and materials. A monograph on his selected works titled Modern Regionalism: The Architecture of Sarbjit Bahga has been published. Bahga is a staunch modernist and an ardent, yet not blind, admirer of Le Corbusier, Pierre Jeanneret, and Louis Kahn.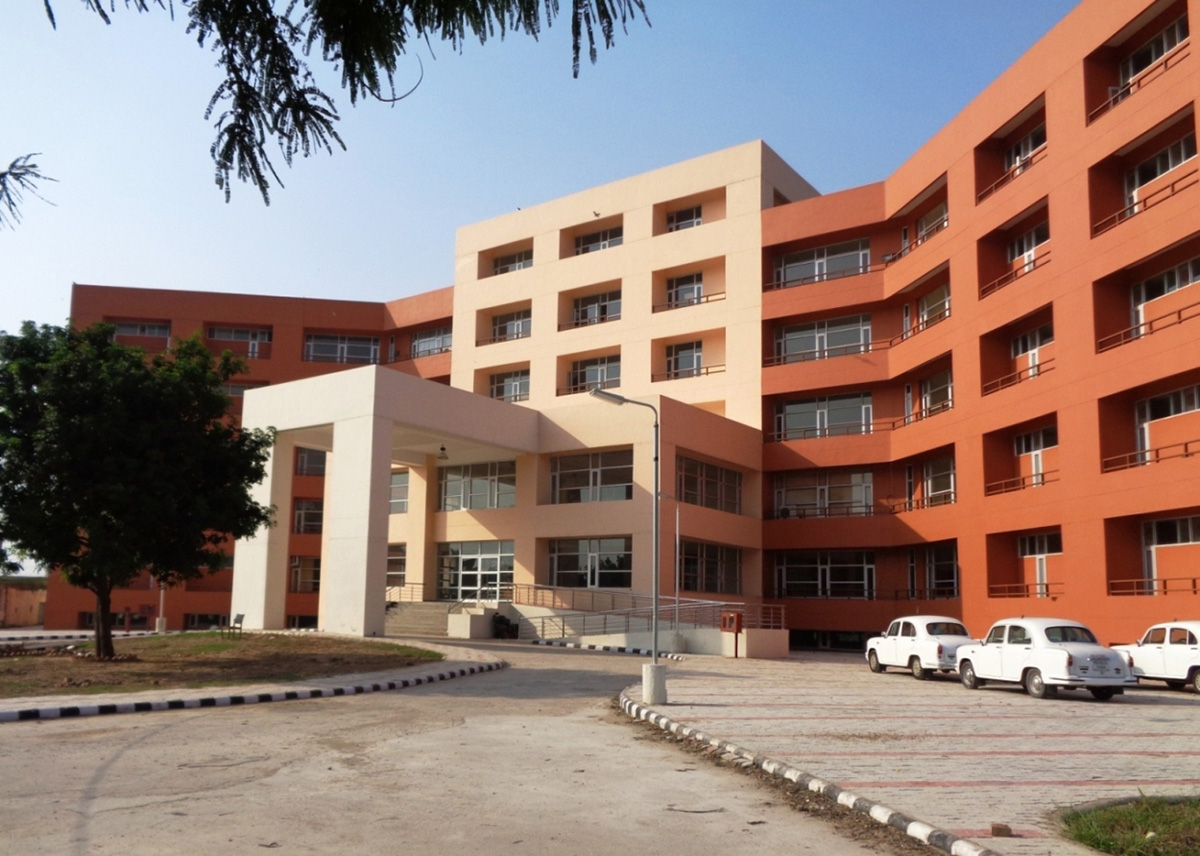 Agriculture Bhawan, Mohali
Bahga is a keen researcher, and a prolific writer. He has eight books to his credit: Modern Architecture in India; New Indian Homes; Le Corbusier & Pierre Jeanneret: Footprints on the Sands of Indian Architecture; Contemporary Architecture beyond Corbusierism; Le Corbusier and Pierre Jeanneret: The Indian Architecture; Trees in Urban Habitat; Contemporary Indian Houses, and Landscaping Human Habitat.
Book publications
He is three-time recipient of World Architecture Community Awards. His name has been featured in Guinness Book of World Records for designing "longest covered concrete corridor" in Vidya Sagar Institute of Mental Health, Amritsar.
Vidya Sagar Institute of Mental Health, Amritsar
First Friday Forum was established in October 1999 to provide an open platform for experience-based discourses. Initiated by professionals from different fields of human endeavour to evoke interactive participation from people of diverse backgrounds and occupations for lateral thinking and mutual enrichment in the pursuit of general public good through the beautiful means of versatile creativity.
The Forum acts as an Art Nursery for Interactive Propagation of Creativity, Culture, and Civility. It has been regularly organizing lectures and audio-visual presentations, on the First Friday of every month, on the themes and issues a varied as Indian Classical Music, Rainwater Harvesting, Art & Culture, Heritage, Architecture, Theology, Vāstu, Yoga, and Modern Urbanism.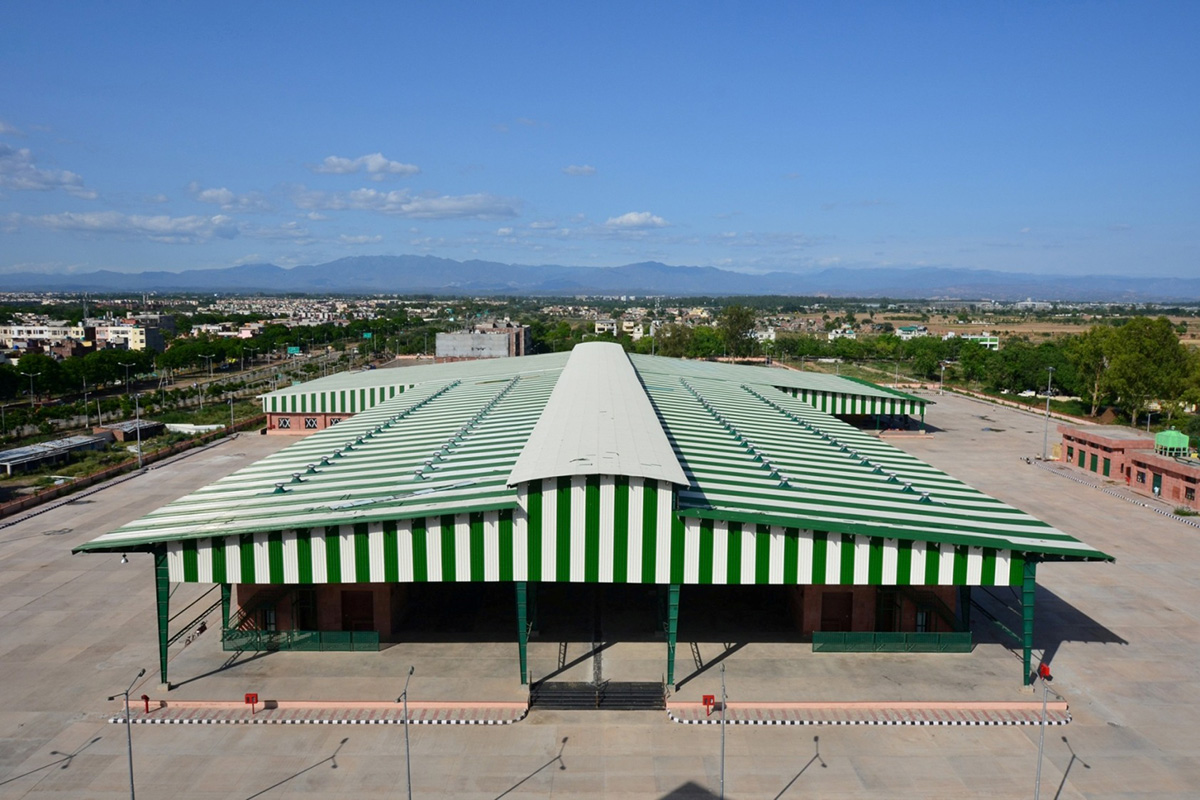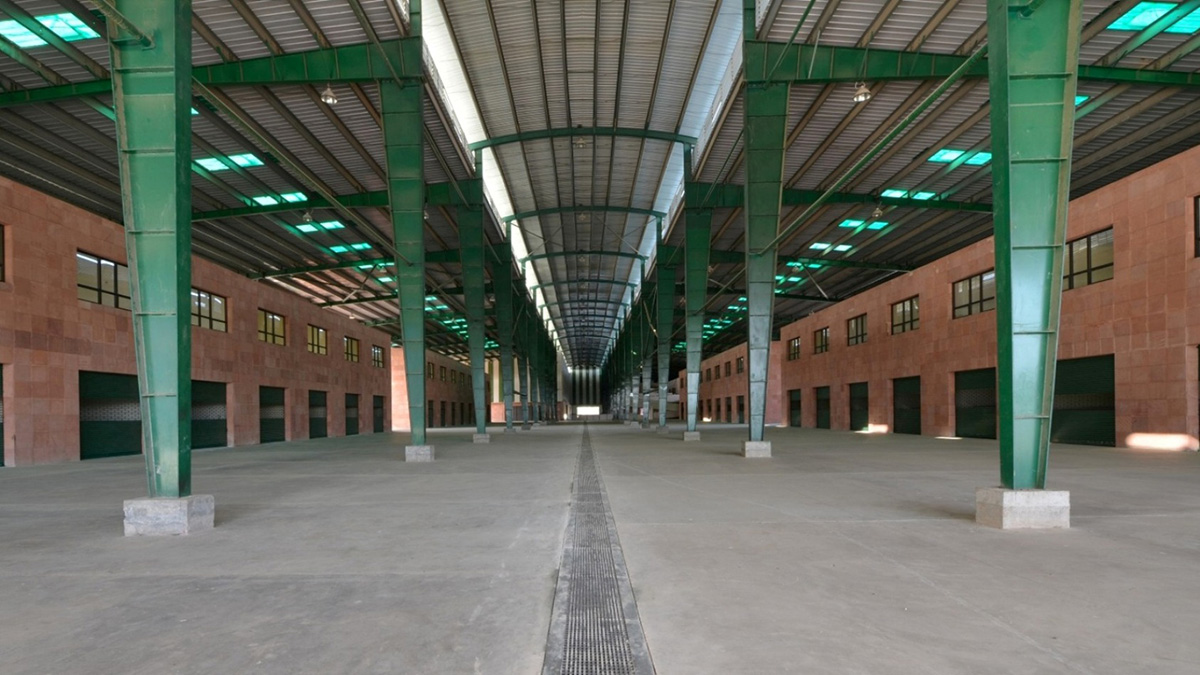 Fruit and Vegetable Market, Mohali
The Built-Environment, as an offspring of Architecture-the Mother of all Arts, is the product of multi-aspected, many-layered, collaborative creativity of architects, planners, engineers, landscape-designers, administrators, and builders. When put to active large-scale use, it comes alive by many vital inputs from litterateur, writers, poets, painters, sculptors, theatre-artists, musicians, photographers, educationists, etc.
It is this hard-to-define exceptional individual talent for the promotion of Psycho-Social Urbanism which First Friday Forum constantly endeavours to identify, articulate, encourage, and honour in the old and the young alike covering all walks of life-transcending the artificial barriers of innumerable disciplines and the so-called modern-day specializations.
Market Committee Office, Fazilka
First Friday Forum Awards for Creative Excellence were instituted in 2006 to honour those professionals/selected individuals who have, without hope or desire of reward, contributed selflessly but significantly to the aesthetic enhancement of the built-environment through outstanding work in their own diverse fields.
CLTA Cafeteria, Chandigarh
Market Committee Office at Lehragaga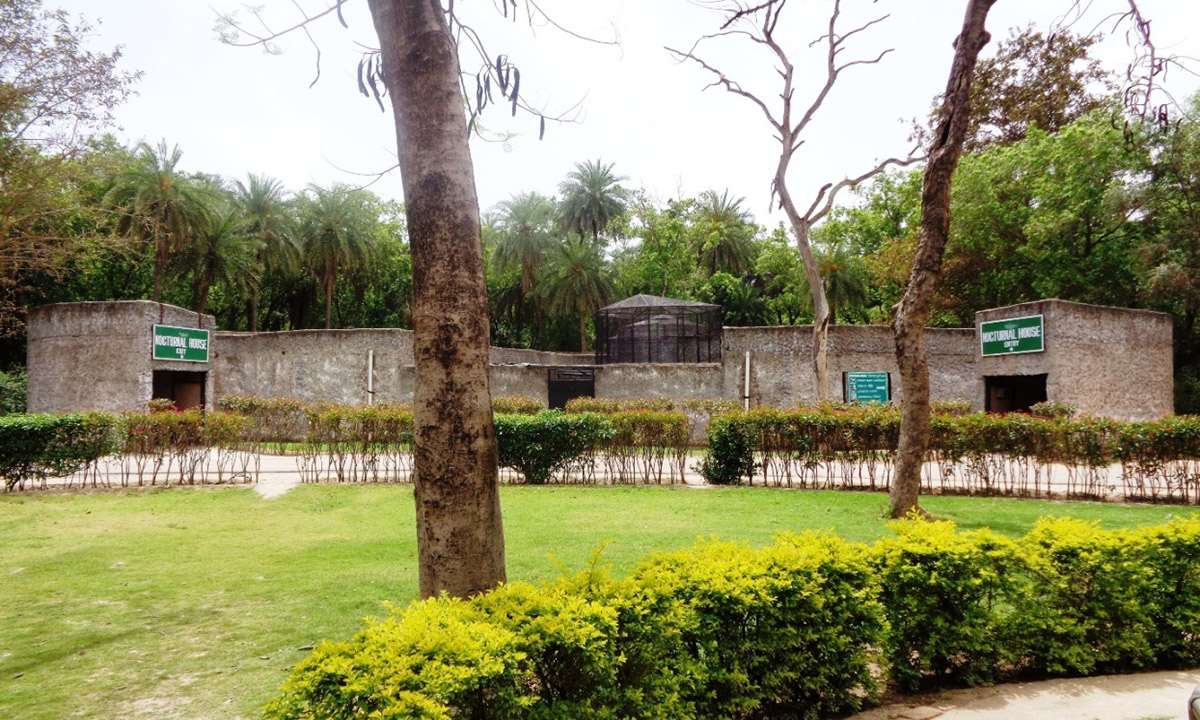 Nocturnal House, Chhatbir, Punjab
State Institute of Nursing and Paramedical Sciences, Badal, Punjab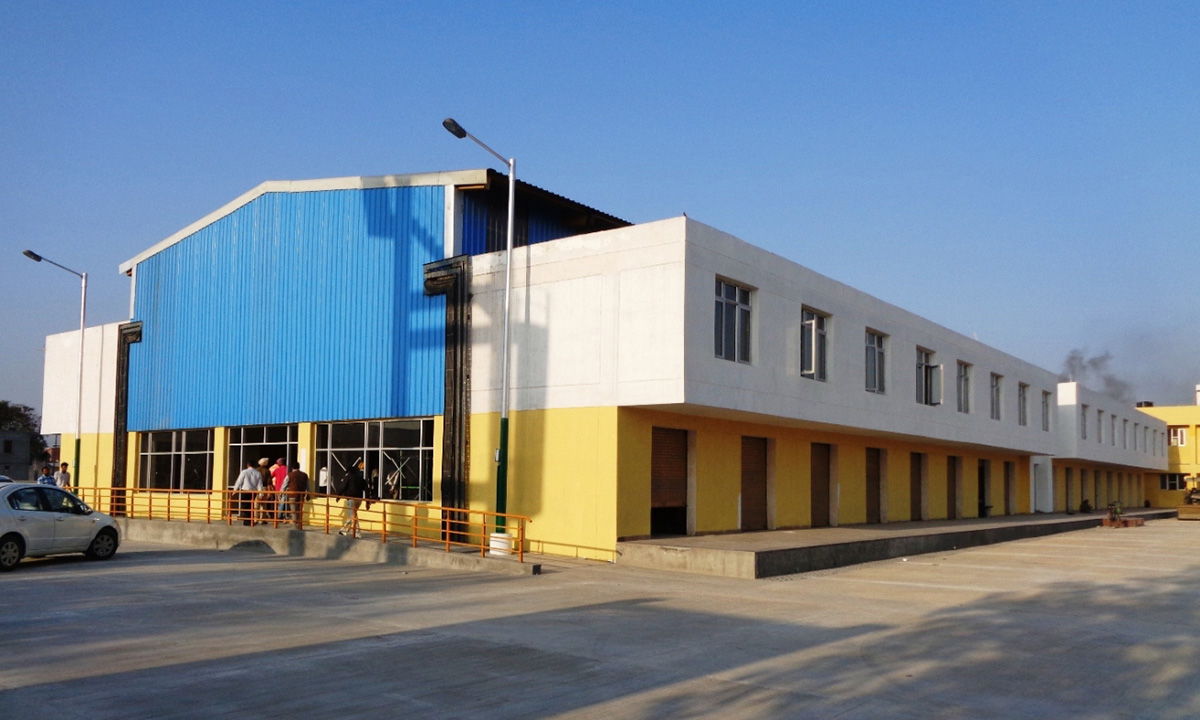 Fish Market, Ludhiana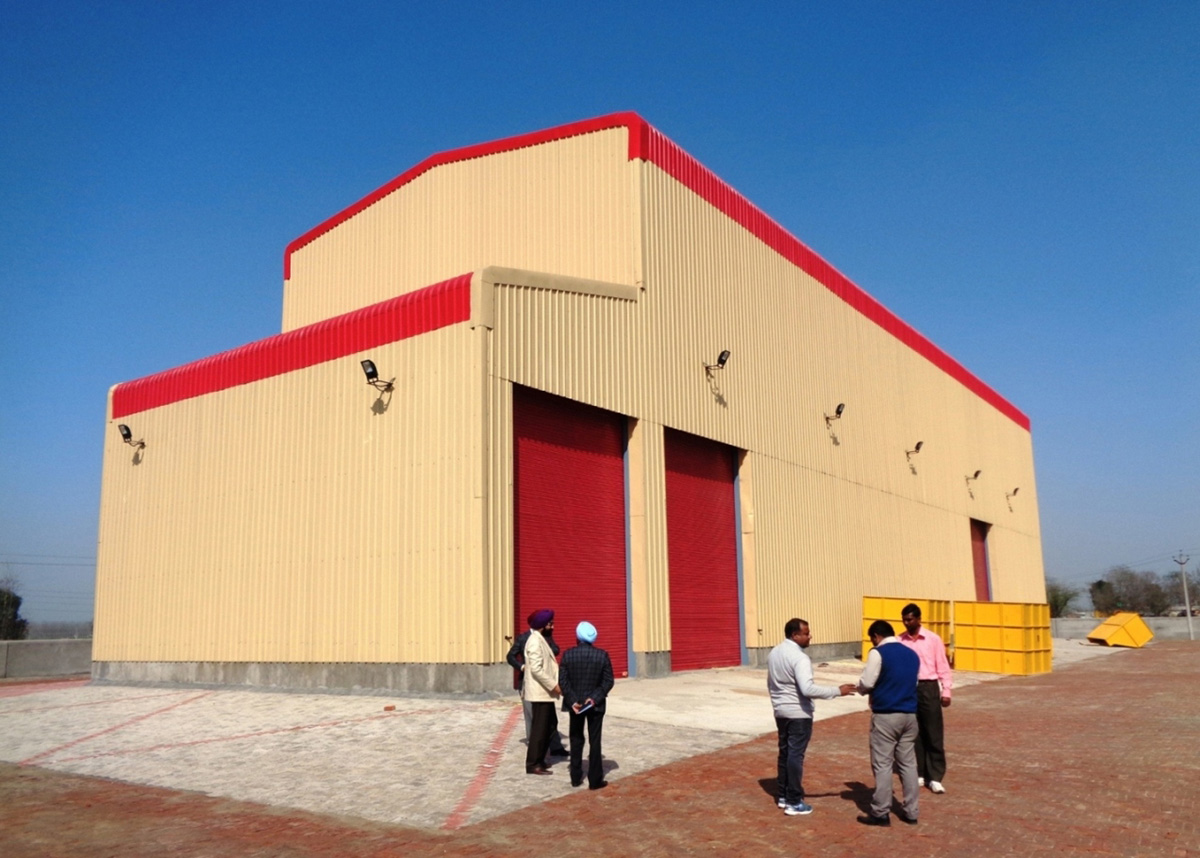 Maize Dryers, Punjab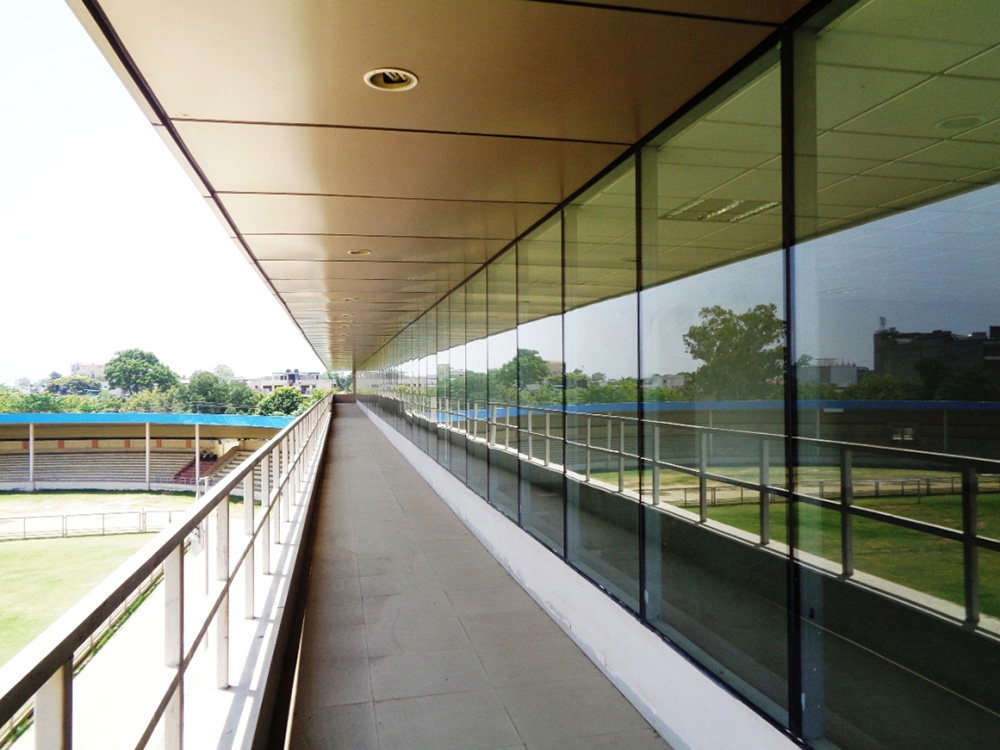 Guru Gobind Singh Stadium, Jalandhar
Top image: Punjab Mandi Bhawan, Mohali
All images courtesy of Sarbjit Bahga
> via First Friday Forum