For Sale: Aamby Valley City In Maharashtra Worth $6bn To Be Auctioned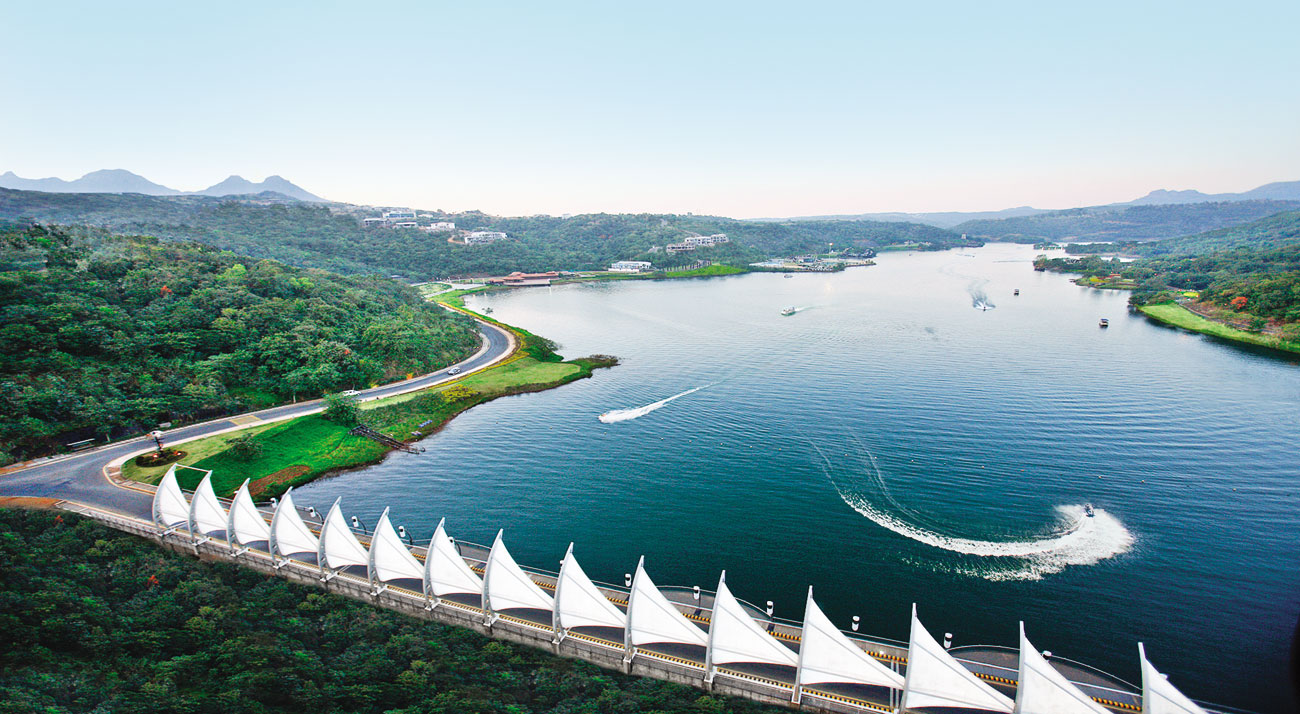 Spectacular Aamby Valley City developed by Sahara India Pariwar in Pune district of Maharashtra state in India will be auctioned soon as per The Supreme Court's recent verdict. The court has ordered that the Sahara Group's luxurious 4300-hectare Aamby Valley City be auctioned as the group's chief Subrata Roy has failed to deposit Rs 5092 crore (789 million USD) with market regulator - the Securities and Exchange Board of India (SEBI) to refund investors. The city is valued Rs 39000 crore (6 billion USD), according to a local source NDTV.
Photo courtesy booking.com
Developed in a picturesque valley of Sahyadri mountain range, the Aamby Valley City is located 23 km from Lonavala and 87 km from Pune. The township is well connected by road and air from Mumbai and is equipped with its own airstrip.
Designed by Gruen, Bobby Mukherji and Associates in 2003, the Aamby Valley City is considered as one of the best planned cities in India with respect to urban planning, environmental and landscape design. Among the other infrastructure the city has 18-hole golf course and three large man-made lakes created by constructing dams. The largest lake is 1.5 km in length.
Photo courtesy cloud9miles.com
Photo courtesy accedeglobal.com
"The Chief of the Sahara Group Subrata Roy was arrested and sent to jail in 2014 along with two other directors for the failure to comply with court's order to return Rs 24000 crore (3715 million USD) to the investors. Now The Supreme Court of India has appointed a Bombay High Court official as liquidator for selling the Aamby Valley City," according to the same source.
Leaving aside the financial irregularities, the city is no doubt one of the best planned hill cities in India. Explaining the thought behind this magnificent city Subrata Roy wrote, "The concept of Aamby Valley City has been a long cherished aspiration that of creating independent India's first planned hill city. A realisation of a superior living space, where all the three tenets of life 'Shanti', 'Sukh' and 'Santhushti' can be experienced and cherished in a cosmic environment that exudes natural beauty and radiates energy."
"This is indeed a world created for the love of life, where life can be lived, relished and celebrated. Aamby Valley City is our most earnest effort and a humble contribution towards creating a creative, planned living environment that would be long remembered as India's tribute to the world. This meticulously crafted development as you see today is poised to grow manifolds and evolve further in years to come."
Photo courtesy makemytrip.com
Photo courtesy agoda.com
True to his words, the hill city has a world-class infrastructure comprising a private airport, 3 tier security, uninterrupted power supply and connectivity, state-of-the-art-hospital, international school, golf course, luxurious accommodations, retail outlets, hotels, restaurants, adventure sports, water sports and all.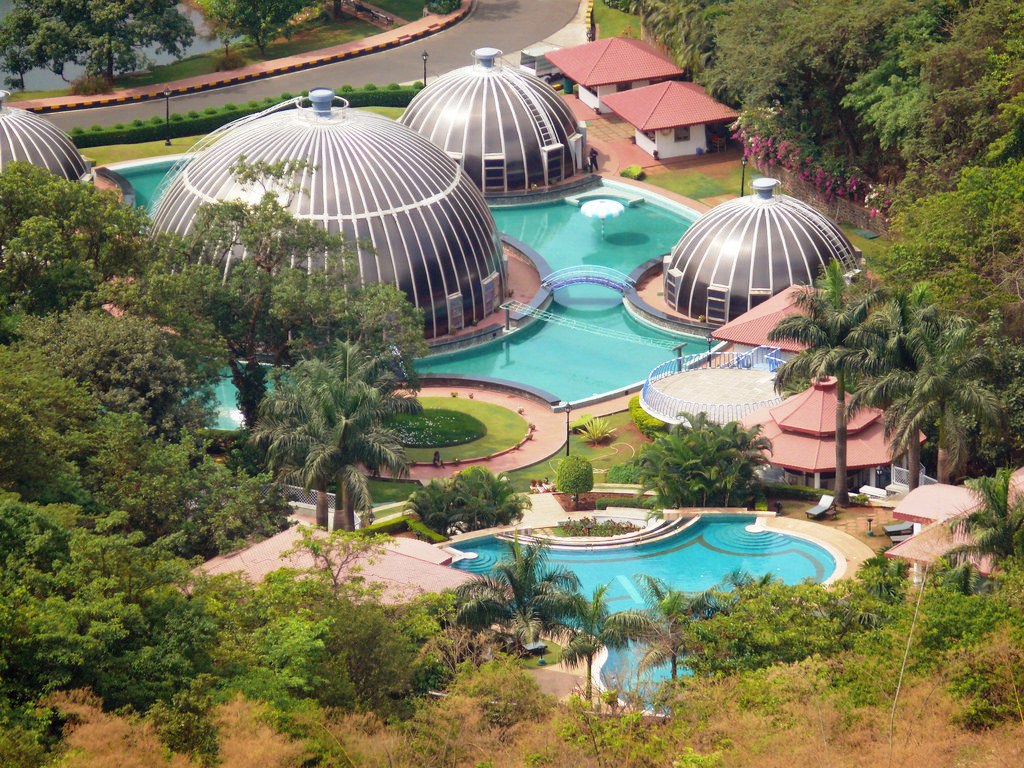 Photo courtesy makemytrip.com
Except for the financial irregularities by the Sahara Group, the Aamby Valley City can be termed as 'man-made-heaven' on the earth. Surely, the big investors / purchasers will be attracted towards it once the auction process starts.
Photo courtesy tripadvisor.in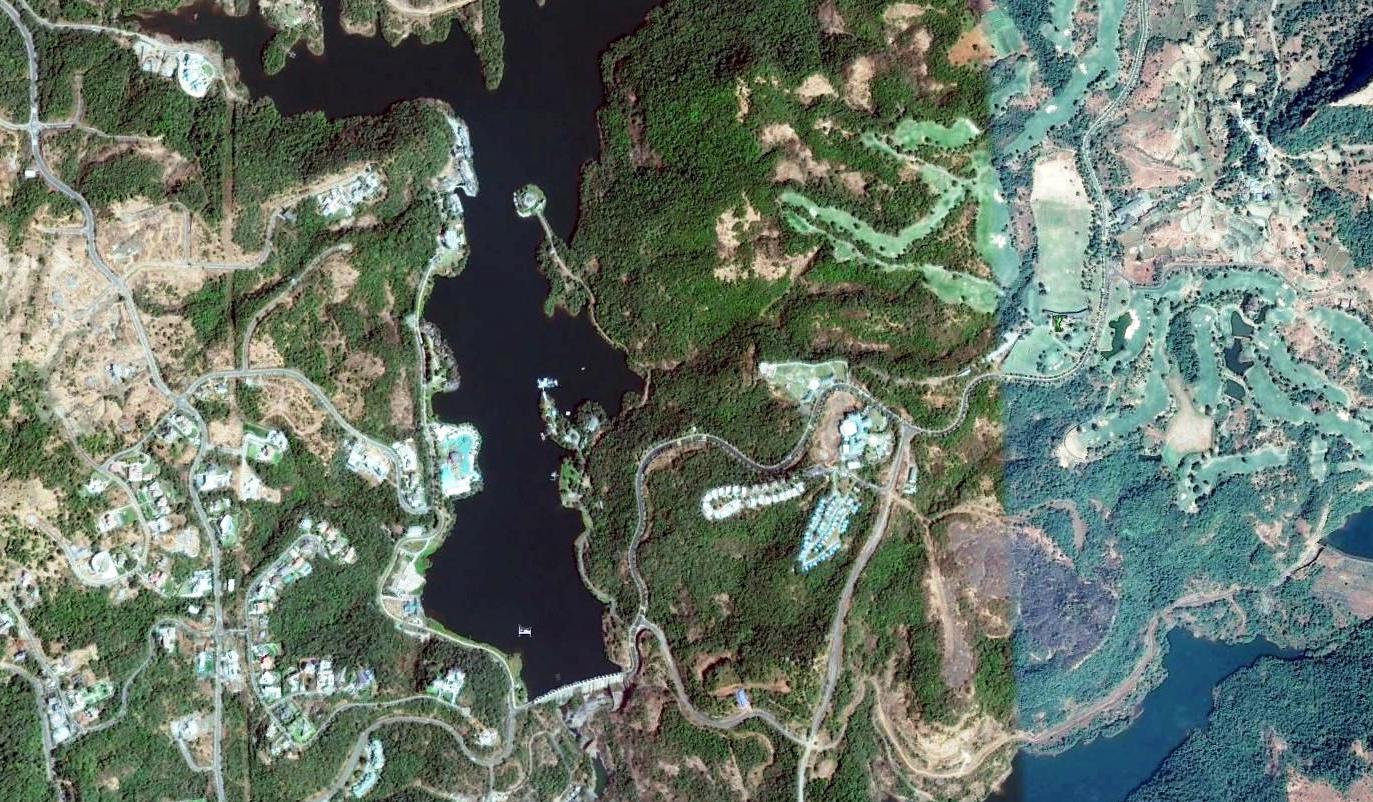 Photo courtesy earth.google.com
Title photo courtesy mouthshut.com
> via NDTV & Aamby Valley