Structure made with 12543 ball pens suspended in Paris Saint Lazare Station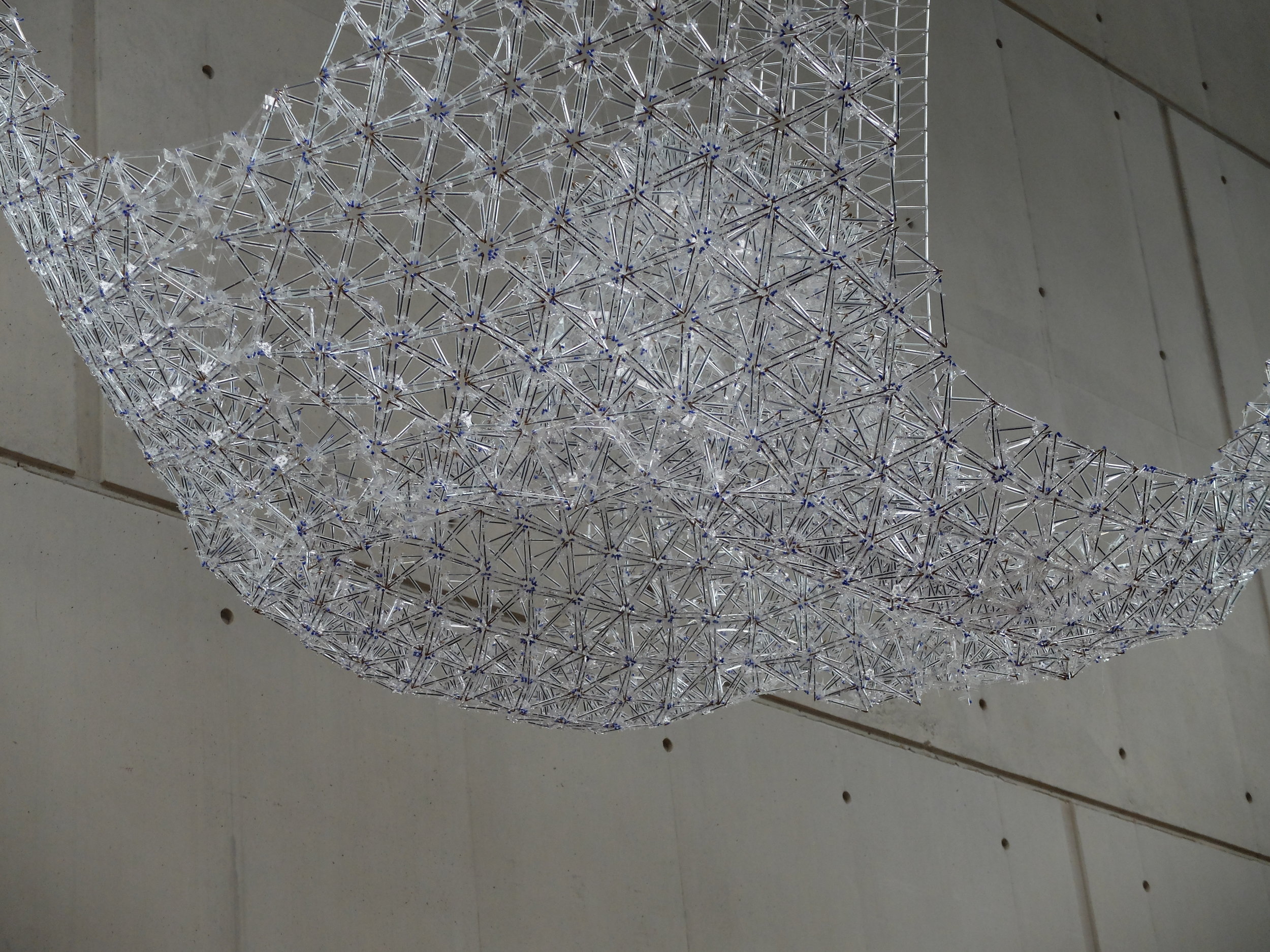 Young architects and engineers Yousef and Elias Anastas from AAU Anastas, Yann Santerre from REVEL and Landolf Rhode-Barbarigos from Miami College of Engineering realised a structure by using 12,843 BIC Cristal ball pens. The structure is displayed in Paris Saint Lazare station until May 15, 2017.

The 6mx4mx4m suspended structure is assembled by ball pen modules, assembled together with a careful structural calculation. The texture and reflection of the ball pens weave together into an unique translucent fabric. It was first realised in IASS Amsterdam (The International Association for Shell and Spatial Structure) in 2015.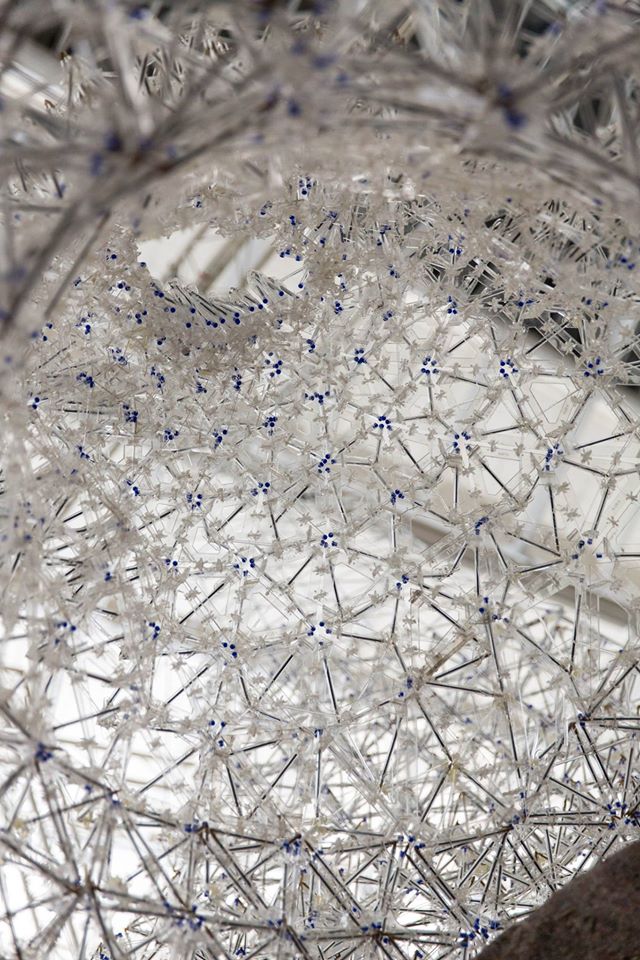 This parametric structure is composed by the ball pens, the connectors, the butterflies and the U. The connector locks the pens into a tetrahedron module. With the butterflies, the small clips on the middle of each ball pen, the module can be attached with each other. And finally the U configures the overall form of the installation.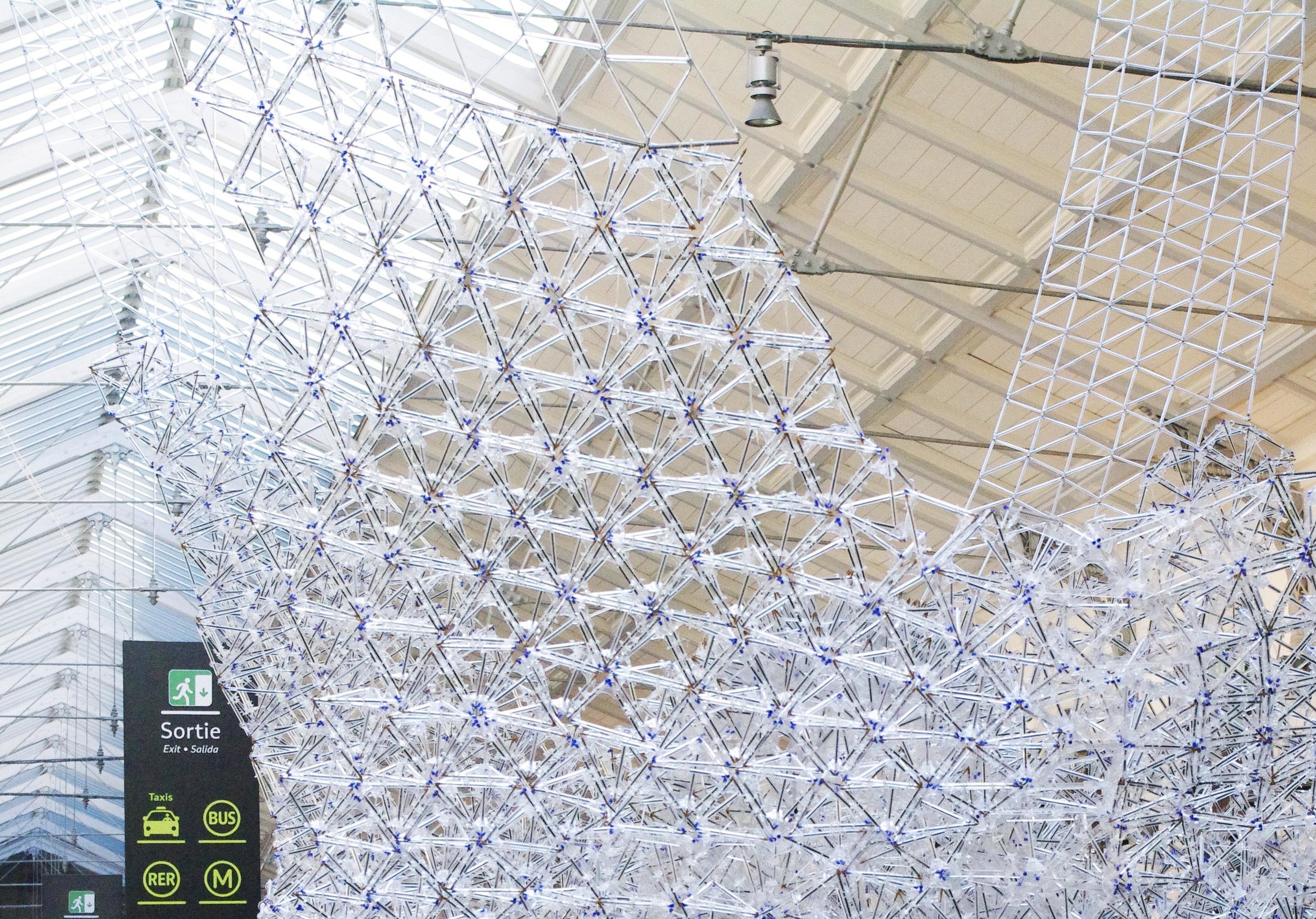 Image © AAU Anastas

Yousef & Elias Anastas, founder of AAU Anastas, is an interdisciplinary architecture studio that work between the domains of art, architecture and craft, their works always include extensive research on the material and local craftsmanship.

Working in between digital fabrication and local know-hows production, the process of their projects optimize energy consumption using a bottom-up approach.

Yann Santerre from REVEL is a young architect group who explore different ways on looking into an object to bring new reality to a project.

Landolf Rhode-Barbarigos is an assistant Professor at the University of Miami.
All images courtesy of REVEL
> via BIC