Underground spherical poetry hall finds art in concrete
A team of young architects from the Russian Federation created a spherical poetry hall, nestled in the heart of Rome itself, as part of the Bee Breeders' Rome Concrete Poetry Hall architecture competition. The competition invited entrants to project and cast their own imagination in the formation of a multipurpose concrete building set in historic Rome.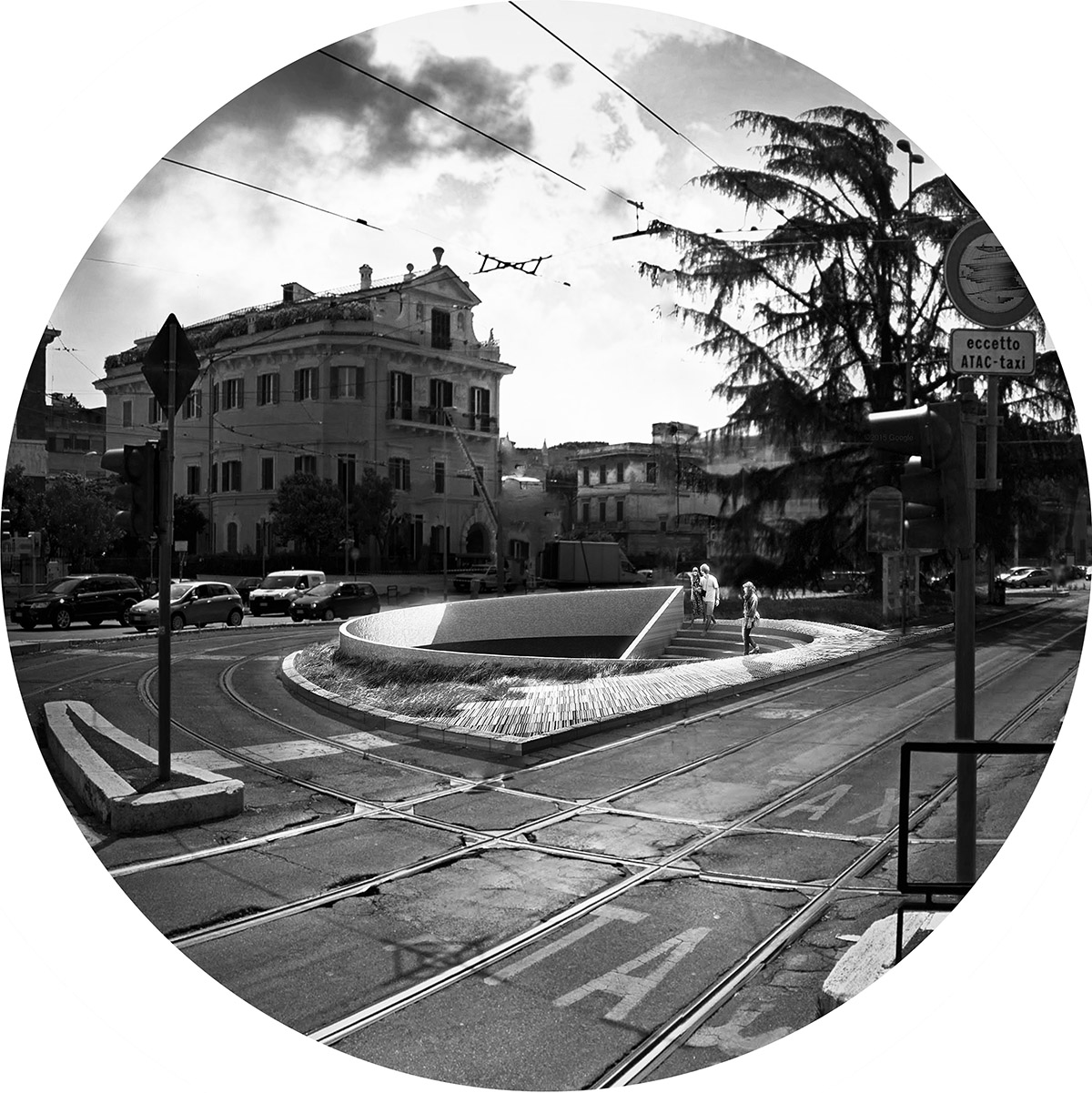 Located at the centre of a piazza and transected by a railway, the project necessitates subterranean excavation, recontextualizing Rome's archaeological past. Sergey Korobkov, Alexey Yakushev, Evgeniy Korobskoy and Andrey Tsyplakov from the Russian Federation have run the architectural practice ARENA since 2011. Based in Moscow their main focus in design has been developing sports facilities.
The Concrete Poetry Hall draws comparisons between the poet's ability to turn words into art, with the architects ability to turn an ancient yet unglamourous building material into works of architectural art that span centuries. Embedded 17 metres into Roman soil, the Poetry hall was designed as a concrete sphere, bearing a complex spiral structure at its heart.
The spiral ramp in the middle of the structure accommodates several versatile functions such as halls, cafés and conference rooms. The repetitive narrative of the route down the hall gives visitors a 360° observation of the space and metaphorically represents the rhyming structure of poetry.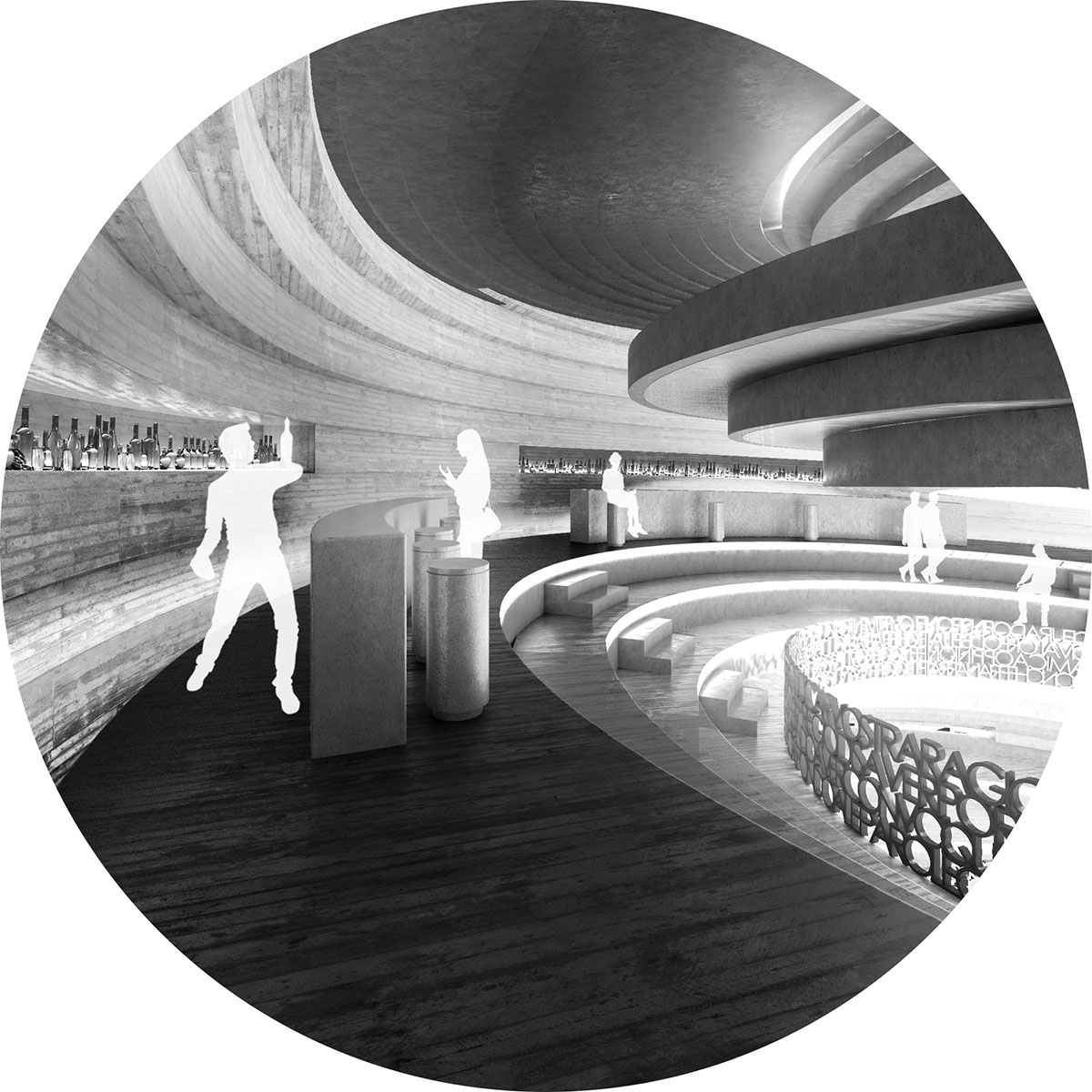 Inserted underground like a hidden gem, playing with light patterns of annual sun movement, the edifice gives undercover philosophical. The Concrete Poetry hall was selected as one of the competition winners for its interrogation of concrete beyond material and mass.

The project exploited the monolithicity of the construction material in order to reexamine the archetypical forms of the sphere and the spiral. ARENA feel that architecture carries a statement of the team designing it, making it important for them to respond to environmental challenges.
"The competition gives an impulse to search for new approaches to architecture. It is a way to express our commitment to humanistic ideas and an active professional attitude to architecture. This attitude gives guidelines for design of rational structures and sensible spaces throughout free search and common sense," said the team.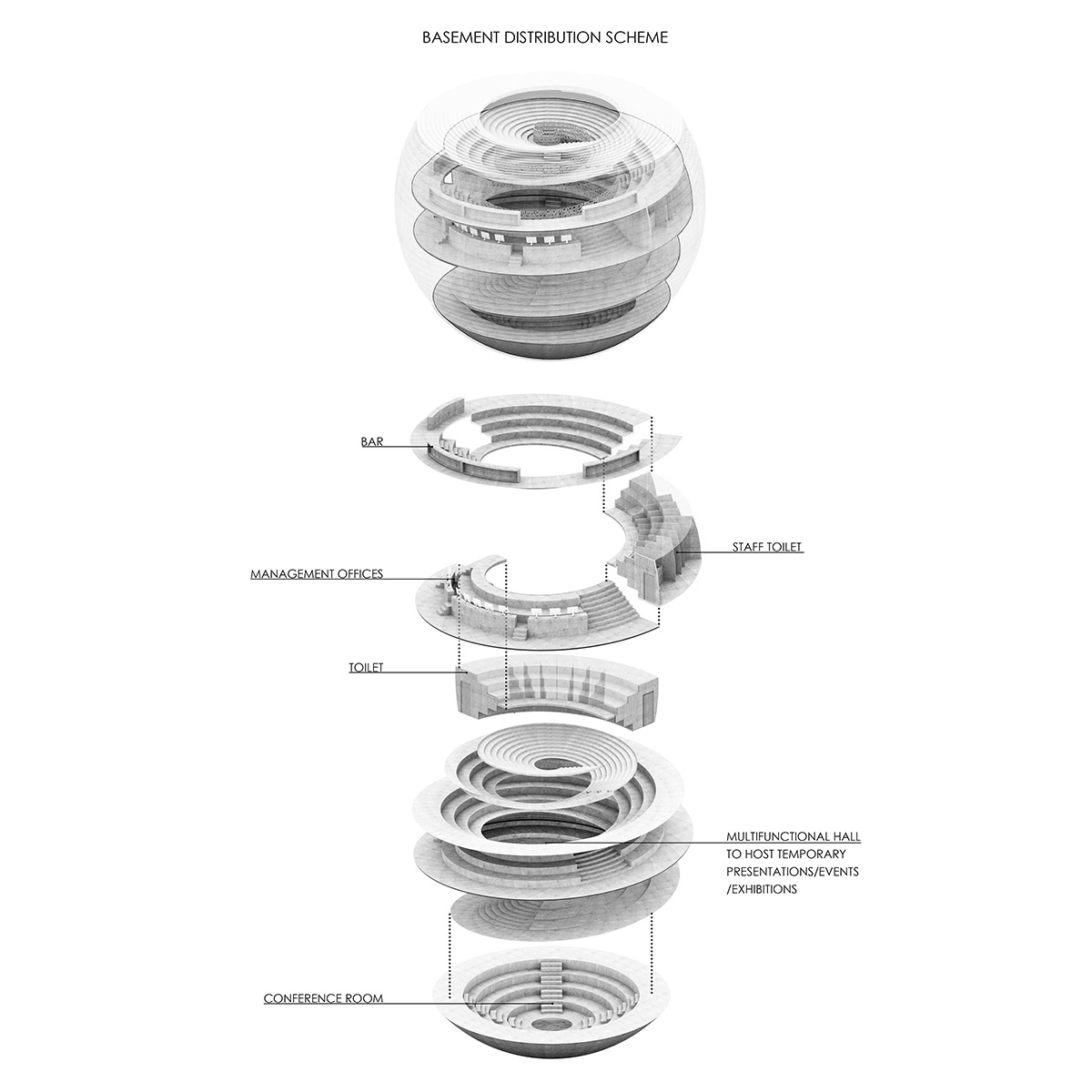 All images © Architects, courtesy of Bee Breeders
> via Bee Breeders