Basics of Architectural Journalism in Indian Context
One can categorize Architectural Journalism into diverse subparts, namely: design interpretation, perceptional thinking, creative writing, paper writing, documentation in terms of photography, exploration, beginning research and finally, a research paper.
The profession of Architectural Journalism is gaining much value in comparison to that of being a conventional architect across the globe. This can be attributed to the fact that apart from designing, explaining the same holds sheer importance as far as formulating a brand is concerned.
An Architectural Journalist is someone who not only has advanced architectural skills but also has the ability to interpret his design methodologies and prowess.
Publications related to architecture are categorized as magazines, journals (referred and researched), development monthlies, local quarterlies, conference proceedings (national/international), scientific journals (for example Scopus Index-Journal, Elsevier, ABACUS, Spandrel et cetera). Some of the popular architectural magazines based abroad are: Architectural Record, Architectural Review, Concept, Soiled, Landscape, Architect, Architectural Digest and many more; whereas those based in India are: A+D, Domus, Indian Architect & Builder Magazine, Home Trends, Inside Outside, How Architect Works, Society Interiors and the like.
As architecture students, perceiving one's own design and taking viva voce is one of the major troubles, if they are not confident enough about what they have conceived on paper they may end up in a disaster and their entire hard work shall seem of no significance. Diverse people can have diverse thoughts and since we belong to a multi-cultural society, this becomes even more likely. Thus, making a client pay money for and buy one's design isn't an easy job. However, one can enhance their own thought process by discussing a lot more with the people who are the benefactors and shall be most affected by the development. Moreover, brainstorming on what is the priority, in terms of understanding on humane grounds and giving proposals accordingly for the benefit of the larger audience can be of help.
Although we have 450+ architectural colleges in India, the sorry state of affair is that only a few of them have Architectural Journalism as an interdisciplinary course. Some of those colleges are CCA, CEPT, NIT-H, SPA Delhi, KRVIA, Rachana Sansad, PVPCOA Pune and McGAN'S Ooty School of Architecture etc. Hence, we very well understand that awareness is a big deal as far as this new emerging subject is concerned and there are many more efforts required to increase this figure in comparison to the increasing number of Architectural Colleges in India in the recent years.
As an architecture student, one could start learning and understanding this subject by undertaking online internships at various portals of architecture and design, some of which are Arch2O, de-zeen Magazine, Arch Daily etc. Other than these, one could take up full-time summer internships/training after graduation in offices of Indian architectural magazines like Architectural Digest, Architecture Update, A+D, WFM, IA&B, etc.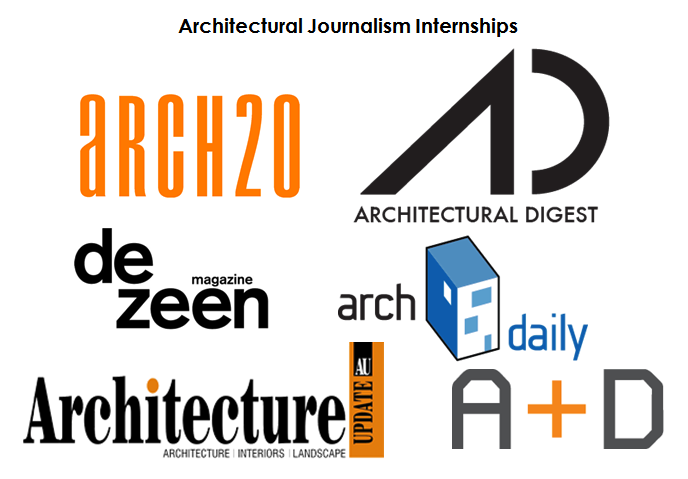 If one understands the sensitivity of the subject and leads oneself to the latter part that shall come with the maturity to start up analysis, documentation, exploration, study, and research of architectural interventions. One could join research organizations related to architecture in India, specifically: CSIR, CBRI, Research Cell at – CCA, CEPT, and building centers like LBC, Trivandrum and Anangpur Building Center, Faridabad.
All Images © Pappal Suneja