The urban space that became the heart of a community in Mexico City
As a way to promote diverse cultural activities among neighbors and foster an active participation of the community within their public spaces, the urbanism studio Lugares Públicos has created and developed a unique meeting place in Mexico City.
For 16 months, this Mexican studio worked closely with members of the community, organizing a series of participatory workshops and collaborative exercises, testing a wide range of facilities and activities in the Foro Lindbergh, a public space located at Parque Mexico, one of the main parks in the Mexican capital.
The lessons learned and the ideas generated during the research phase resulted in a long-term plan and a community vision for the public space. At the heart of this project is LEA (Lugar de Enuentro para Amigos - Meeting Place for Friends), a temporary module for books and games surrounded by tables, chairs and mobile benches that create a unique dedicated space for cultural activities.
"We made more than 100 different interventions to see which ones were more successful, by this way we created a design that would make people feel welcome in the park and that could offer as well several activities at different times of the day," said Guillermo Bernal, urban planner and founder of Lugares Públicos, in a press release.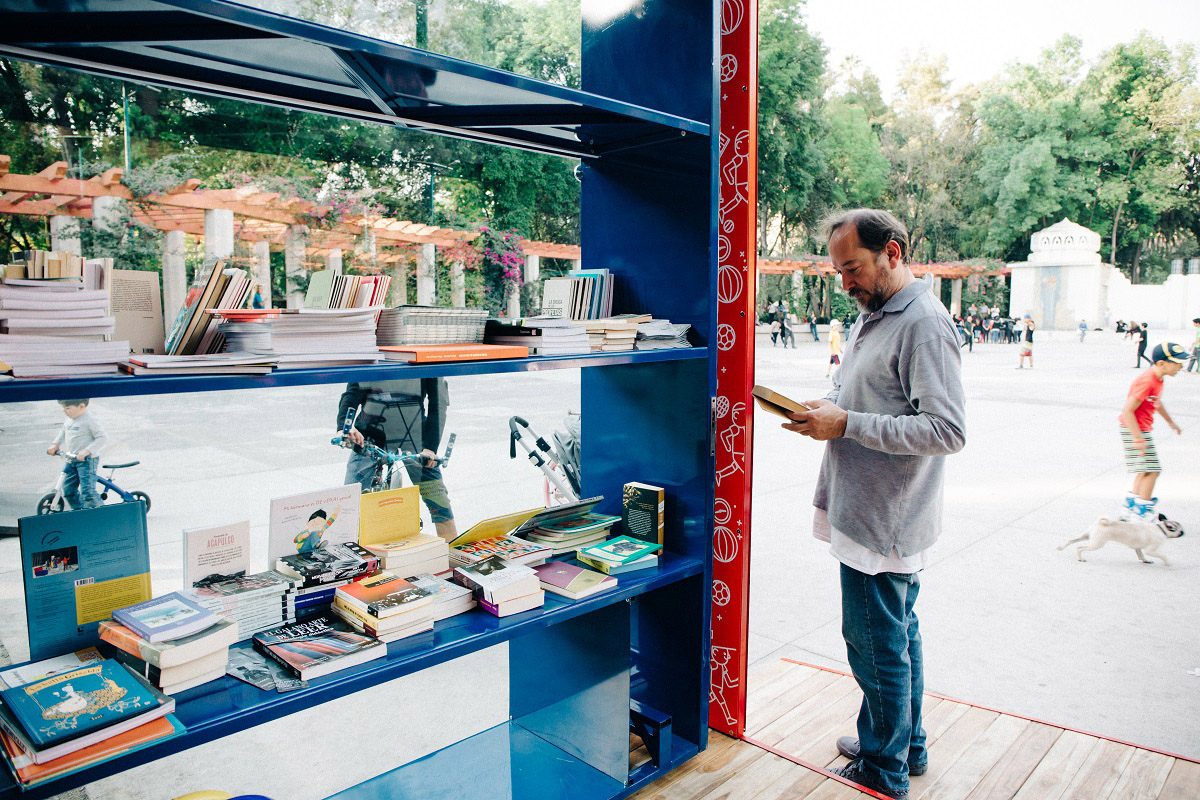 Its design consists of a module that contains two large shelves that unfold with hinges. Its capacity is more than five hundred books and a dozen games.
LEA also includes modular tables and benches so that visitors can use them freely. LEA also has solar panels which allows this place to be open to the public for the daily activities and at night it provides lighting that contributes to the safety of the area.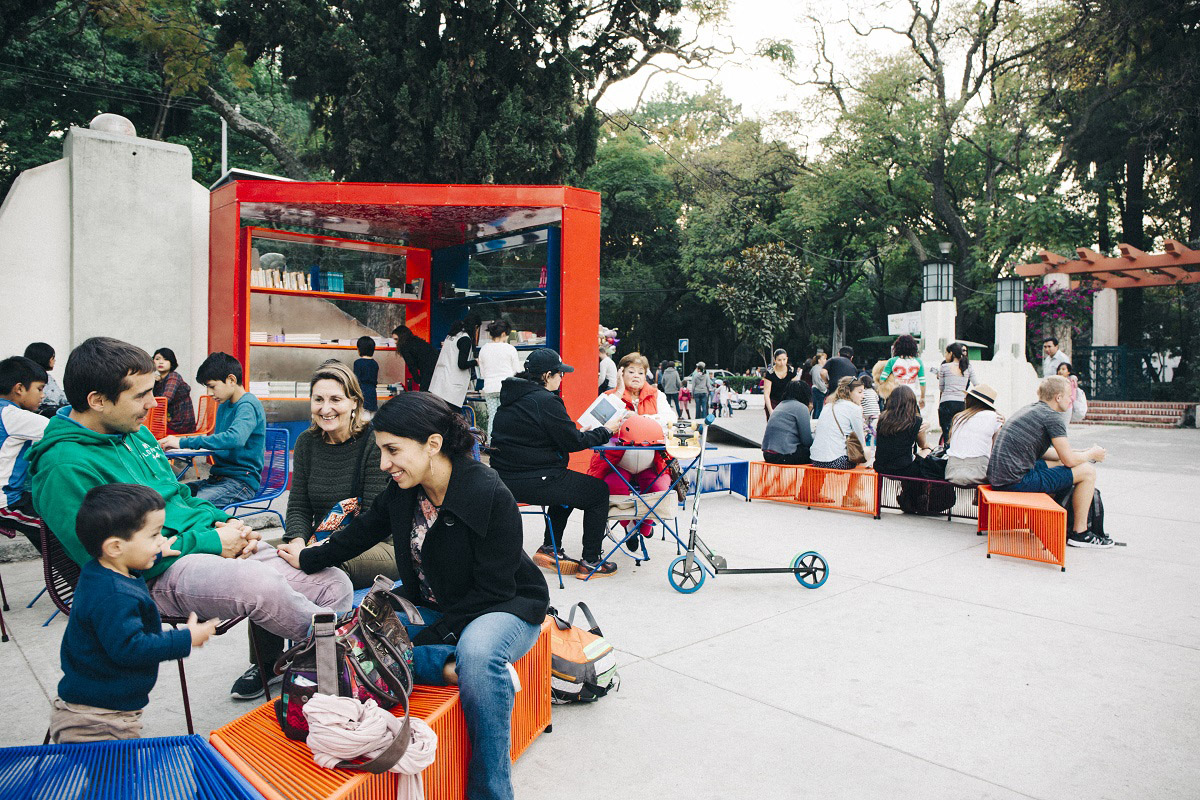 All images courtesy of Lugares Públicos
> via Lugares Públicos