David Chipperfield Architects designs new extension of The Kunsthaus Zurich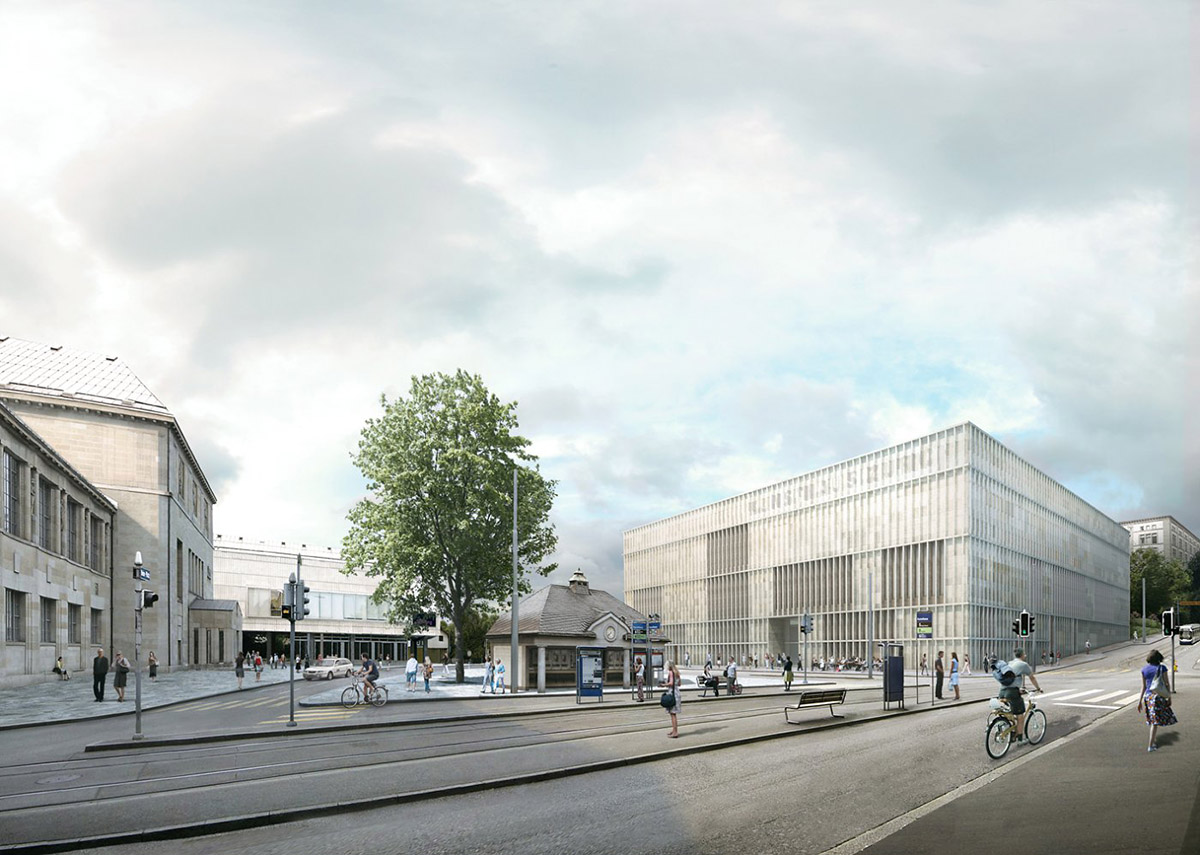 all images © David Chipperfield Architects
David Chipperfield Architects released the new visuals of Kunsthaus Zurich, which was designed by the Swiss architect Karl Moser, was built between 1904 and 1910 and is situated on the south side of Heimplatz, a square in Zurich's city centre. According to design approach of Chipperfield Architects, the project will almost double the space, transforming it into Switzerland's largest art museum. The new building will display a collection of classic modernism, the Bührle Collection, temporary exhibitions and a contemporary art collection dating from the 1960s. Completion is due in 2020.
facade of Kunsthaus Zurich
A passageway running underneath the square links the Kunsthaus with the new extension. Together with the Schauspielhaus (theatre) on the east side of the square, the museum buildings will form a 'gateway to the arts'. The urban concept is determined by a clear geometric volume, which defines two public spaces – the Heimplatz to the south of the building and the art garden to the north. A publicly accessible hall, which spans the full length of the building, creates a link between these two urban spaces.
a view from the city
The large entrances facing the square and garden together with windows on all sides of the building create a strong relationship to the surrounding city. The façade of the extension is made of local natural stone, the same material used in the existing Kunsthaus building. Slender pilaster strips, which also run in front of the large window openings, emphasize the verticality of the façade structure.
exhibition area presents work in a flexible space
The floor plan of the building is based on the idea of a 'house of rooms'. All the public functions such as the entrance, café, museum shop, event space and delivery area are situated on the ground floor. The two upper floors are reserved for the display of art, with the exhibition spaces forming a sequence of different sized rooms. The artworks exhibited on the first floor are naturally lit from the side, while skylight openings provide even and diffused lighting in the exhibition galleries on the second floor.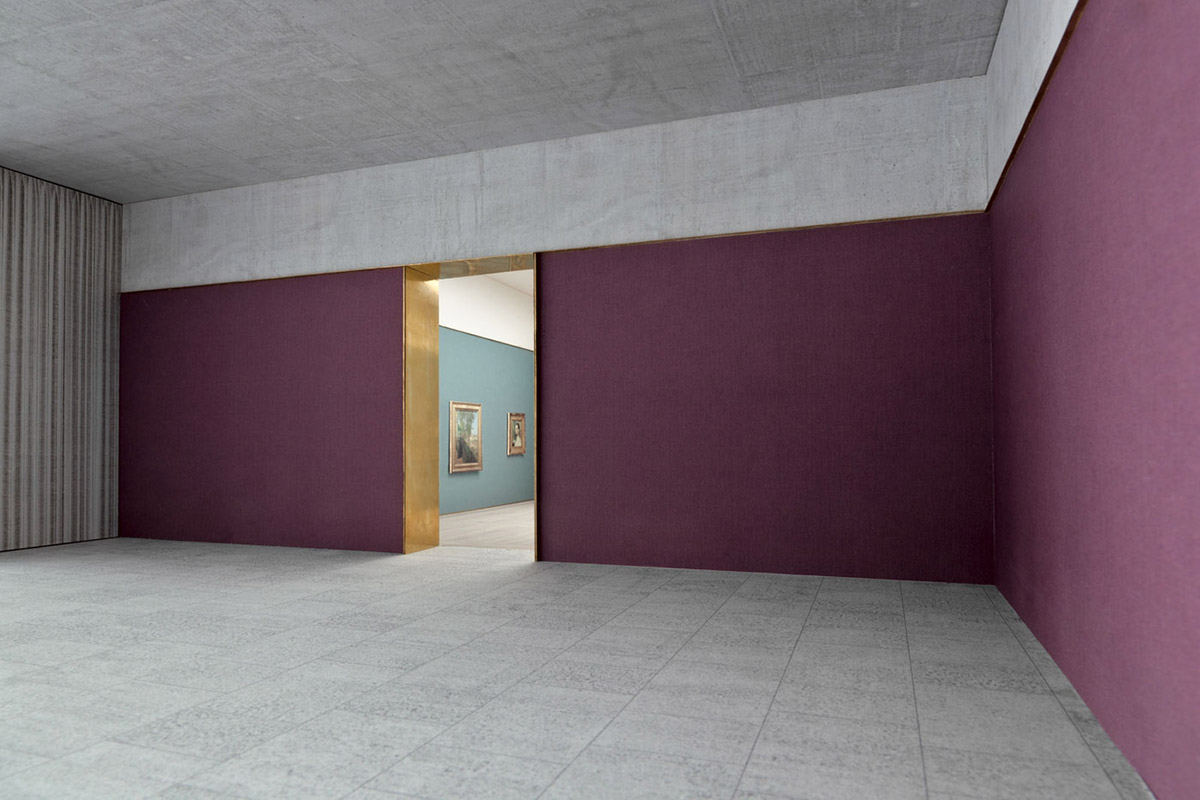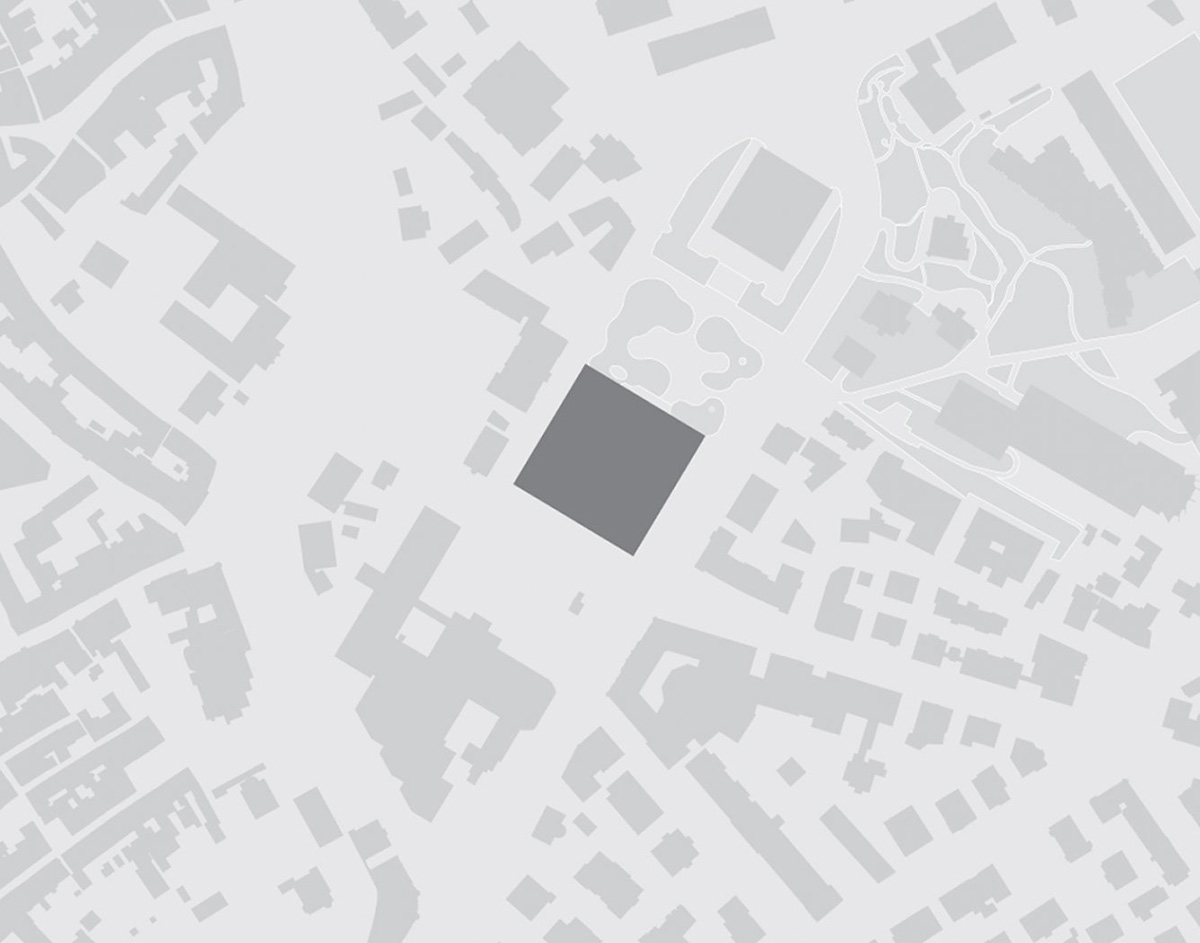 Project Facts
Competition: 2008
Project start: 2009
Completion due: 2020
Gross floor area: 23,300 m²
Client: Einfache Gesellschaft Kunsthaus Erweiterung (EGKE)
Architect: David Chipperfield Architects Berlin
Design: David Chipperfield, Christoph Felger – Partner
Project management: Harald Müller – Partner
Project architects: Barbara Koller, Hans Krause
Landscape architect: Wirtz International NV
Structural engineer: Ingenieurgruppe Bauen, dsp – Ingenieure & Planer AG, Ingenieurgemeinschaft Kunsthauserweiterung
Services engineer: Polke, Ziege, von Moos AG
Façade consultant: Hefti. Hess. Martignoni. Holding AG, Emmer Pfenninger Partner AG
> via davidchipperfield.co.uk