Candida Tabet remodels ''Arturito Restaurant'' with a joyful and extroverted interior
all images Rômulo Fialdini © Candida Tabet Arquitetura
Candida Tabet Architects remodeled the existing restaurant named ''Arturito Restaurant'' in Brasil- The aim of transformation to create something "joyful and laid back" as the client thought the existing ambiance was a bit austere, dark and pretentious. In addition to being excited about this challenge, the design studio were equally inspired by Paola Carosella, restaurant owner and chef, whose personality was extroverted, restless, lively and goal driven.
entrance of the restaurant
Overall, the two most challenging aspect of the project were to go through the project without having to temporarily close the restaurant and dealing with a limited budget. In terms of design, there was a complete fusion between landscape and architecture, as they were physically overlayed in a few ambiances. Over the existing blank facade Candida Tabet installed a steel tube grid meant to be tangled in vines that referenced back to the existing volumes and voids in a very simple and harmonious way.
''Arturito Restaurant'' settles in the nature that radically changes the ambiance, authenticity
This same overlay was repeated on the narrow garden-like seating area, unifying internal and external solutions. This subtle touch of green was able to lighten and cheer up the new looking restaurant. On the inside, Candida Tabet removed the dark wood cladding, exposing the white walls and installed large mirror panes; we replaced the upholstery for a colorful fabric with an exuberant pattern and replaced the chairs for light and transparent wicker chairs.
the garden is a flexile space in front of the restaurant
The restaurant and waiting/bar area were equally considered. In the waiting area, we included armchairs and individual tables in a laid back and distinct environment. Candida Tabet focused on a conscious and responsible approach, with no waste or rubble while trying not to disrupt the restaurant's routine: we also intended on delivering pleasant aesthetics and practicality.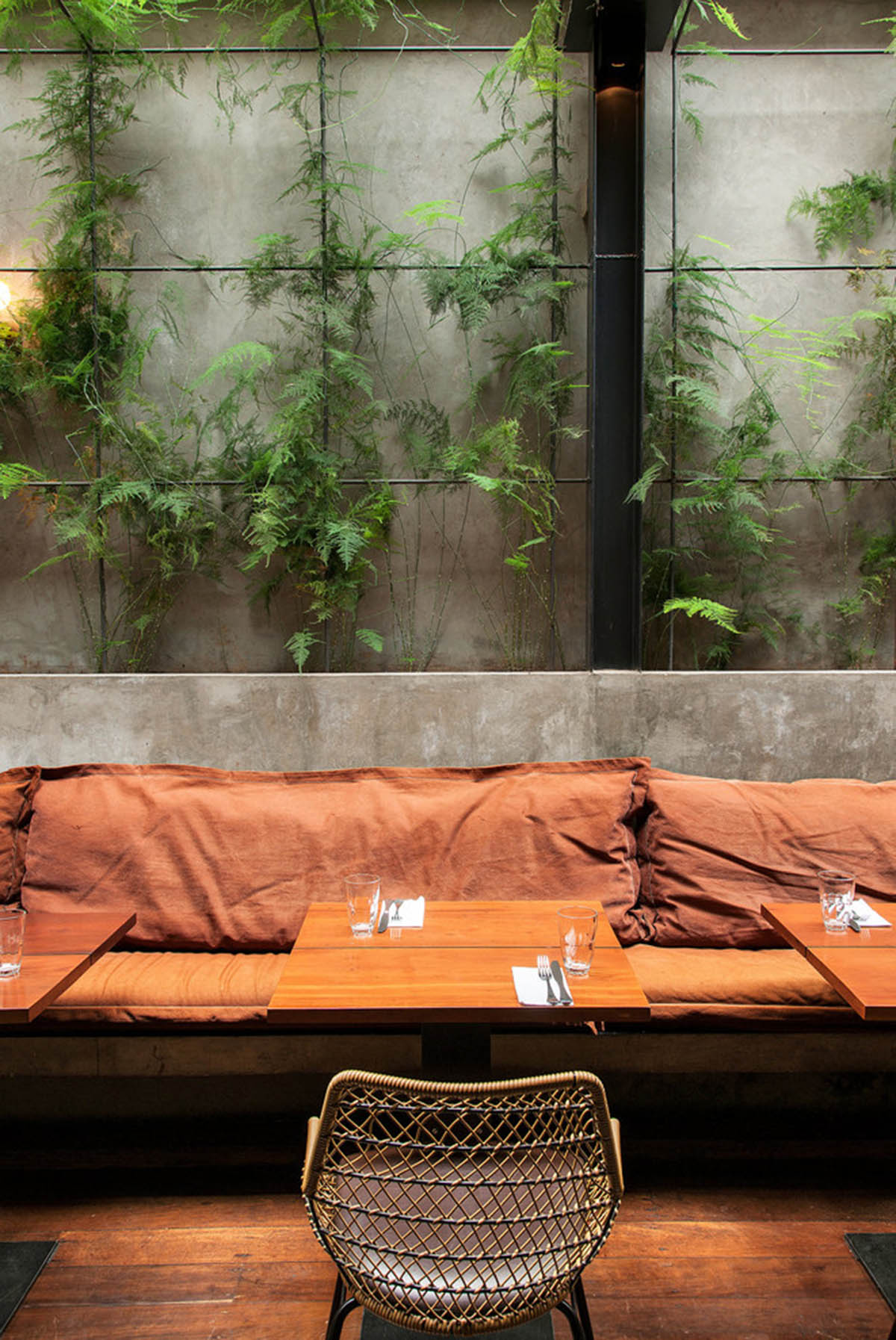 Project Facts
Ligthing: Studio IX
Landscape: Candida Tabet Arquitetura & Arboreto
Other consultants: joinery: Embaúba / sunshade: Toldos Dias & Milênio Móveis / tapestry: Tapeçaria São Vito / fabrics: Regatta & Natalle&Co.Tecidos
General Contractor: Octo Engenharia
Client: Paola Carosella
Area Surface: 260 m2
Floor nr: 1
> via candidatabet.com