Designart Tokyo 2022 will explore the theme of "Together" in October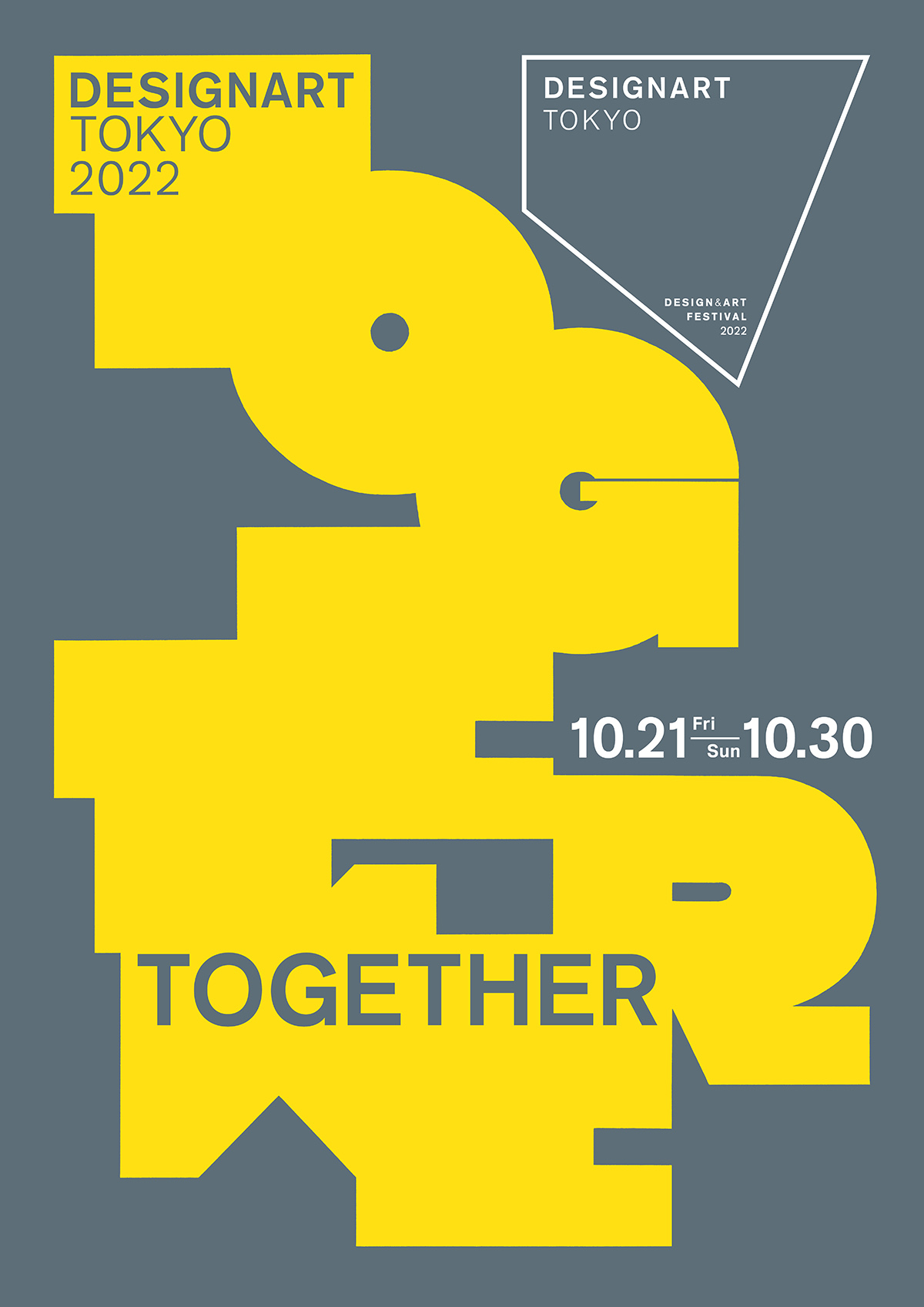 Designart Tokyo, one of Japan's largest design and art festivals, has shared details about its upcoming edition.
The 2022 edition of the festival will take place from October 21st to 30th in Tokyo, a world-leading culturally diverse city, to present various genres of art, design, interior design, and fashion.
The new edition will explore the theme of "Together" and expects 250,000 total visitors at 100 venues distributed across the city.
The key visual for Designart Tokyo 2022 was designed by graphic artist Ikki Kobayashi, using the theme "Together" as a motif. It is a conceptual expression of how people and objects overlap and inspire each other.
Registration to the event is open until May 20, 2022 at 24:00 (Japan Standard Time) and entry guidelines can be found on Designart Tokyo's website.
World Architecture Community is media partner of the 2022 Designart Tokyo and will be bringing the latest news from the event.
I am Nature from Designart Tokyo 2021. Image courtesy of Designart Tokyo
In its 6th edition, the international event will introduce a wide variety of design and art to the world from Tokyo under the theme of "Together."
Last year, the event was held in a dispersed, multi-venue style with thorough Covid countermeasures in place. The event's hybrid physical and digital contents attracted a total of about 180,000 visitors at 84 venues and about 1.13 million views for the online content.
"We received a great response that the works and interactions with the creators brought about encounters and left a deep impression on the visitors," said the organizers of Designart Tokyo.
Kohei Nawa at GINZA SIX "Metamorphosis Garden" from Designart Tokyo 2021. Image courtesy of Designart Tokyo
In this year's edition, the event will also support "green innovation" which was advocated at COP26 Conference in Glasgow, UK last October, also referred to as a "turning point for humanity."
The conference had stated that this "is an urgent issue for the international community to promote green innovation."
"There is a growing awareness that its realization and development of new ideas and initiatives to save the global environment are crucial," said Designart Tokyo.
String Furniture from Designart Tokyo 2021. Image courtesy of Designart Tokyo
In response to this, Designart Tokyo 2022 will create a new concept, called "Next Circulation", the main project of this year to bring together furniture and art by young designers, artists, and major manufacturers, curated based on the "sustainability x technology" concept.
Applications for the under 30 young talent support program (subject to review), held since 2017, are now being accepted. See entry guidelines of Next Circulation.
Designart Tokyo has helped many participating creators expand their activities, and is attracting attention as an opportunity for discovering new talent.
Event facts
Event name: Designart Tokyo 2022
Term: October 21th(Fri) ‒ 30th(Sun) , 2022 / 10days
Area: Omotesando・Gaienmae / Harajuku・Meijijingumae/ Shibuya / Ebisu / Daikanyama・Nakameguro / Ropponhi・Hiroo / Ginza
Organizer: Designart Tokyo Committee
Top image: Design by/© Ikki Kobayashi for Designart Tokyo.
> via Designart Tokyo