Designart Tokyo 2020 hits record-breaking visitor figures this year despite pandemic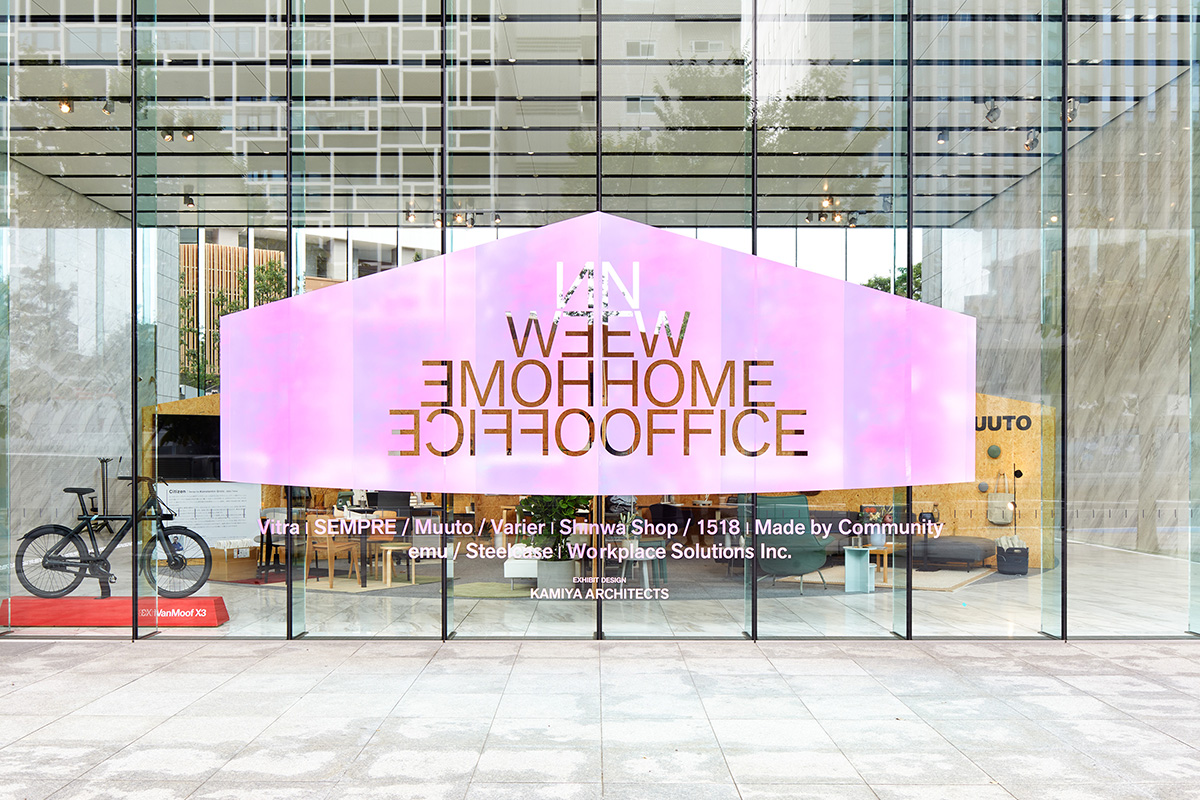 Designart Tokyo 2020 has hit record-breaking visitor figures this year despite the coronavirus pandemic by reaching 1 million visitors over physical and online contents, the event was held between October 23 - November 3, 2020 across Tokyo, Japan.
The event has released its 2020 report and Designart Tokyo 2020 has seen over 140,000 visitors at this year's event over 70 venues, including online.
"The number of visitors decreased by 38% compared to last year due to the influence of the Covid-19, but various online contents have been enriched, and the total number of visitors (physical) and online has reached about 1 million (about 150%)," said the organizers of Designart Tokyo.
World Architecture Community is official media partner of Designart Tokyo 2020 and brought to you the latest news from this year's festival - you can see WAC's previous coverages on this page and this page.
Designart Tokyo 2020 exhibited works of 350 participating creators and brands, including artists, designers and architects, the works were shown in various venues such as: Omotesando, Gaien-mae, Harajuku, Meiji-jingu-mae, Shibuya, Daikanyama, Roppongi, Shinjuku and Ginza in Tokyo.
"As countless events face delays and cancellations worldwide, the design and art festival Designart Tokyo 2020 held fast, taking measures to mitigate exposure at the physical venue while providing online access to artworks and artists," said the organizers.
"For 12 days, the city of Tokyo became an open-air art museum and drew in unique artists from across the world. The following are highlights from the festival."
Knit All Together / Distinctive Works Selected from Support Programs UNDER 30 / OVER 2020. Image courtesy of Designart Tokyo 2020
Themed as "Emotions", the event aimed to clarify the identity of design art movements, and showcase works centred around this information to the people who are interested in an "Emotions".
With a series of exhibitions showcased in physical way, the event also held a series of online talks with prominent speakers, including Amon Miyamoto, Director of Mori Art Museum Mami Kataoka, Japanese architects Sou Fujimoto and Kazuyo Sejima, designer Akira Minagawa, media artist Yoichi Ochiai.
Designart Tokyo has shared some important highlights from this year's festival with visuals from the exhibitions. Designart Tokyo's online exhibition is also accessible for everyone with 360-degree virtual tours for a year. The online exhibition was designed with a cloud system and directed by Yuta Tokunaga of ARCHI HATCH.
Exhibit design: Shuhei Kamiya (KAMIYA ARCHITECTS). Image courtesy of Designart Tokyo 2020.
NEW HOME OFFICE Exhibition at WORLD Kita-Aoyama Bldg.
In a year that oversaw significant changes in attitudes towards workspaces of myriad disciplines, Designart Tokyo 2020 displayed new ideas for the contemporary home office in the well-known incubation space WORLD Kita-Aoyama Bldg.
Styled by one of six leading furniture manufacturers at home and abroad - including 1518, Vitra, SEMPRE, Varier/Shinwa shop, Steelcase/WSI, emu, and Muuto - each home office revolved around the concept "the new workstyle."
The venue was designed by Shuhei Kamiya, an esteemed architect who continues to refine his unique worldview. Inspired by the Mongolian ger (otherwise known as a yurt, itself a prototype of a home), the design has an iconic allure befitting the main venue. Exhibited here were Amazon Echo Show 8, ideal in any home office; VanMoof, an innovative e-bike brand from the Netherlands participated as an official e-bike made available for test rides; and three pieces of furniture for social distancing, born of the international workshop held by Plug In Architects during the pandemic.
Ryota Akiyama "Not Implemented Error". Image courtesy of Designart Tokyo 2020.
Stellar Works (new collection by nendo). Image courtesy of Designart Tokyo 2020.
DESIGNART GALLERY at Omotesando Hills B3F Space O
Located in the heart of Tokyo' s Omotesando, Omotesando Hills played host to an exhibition themed "Puncturing Boundaries."
The exhibition featured pieces by up-and-coming designers and artists blurring the line between their respective disciplines, whose works were selected by the likes of Yasuhiro Suzuki and nendo, and the "UNDER 30" program, which supports young artists. Their impressive works transcending the boundaries of art and design proved worthy of the attention they attracted.
denisguidone x ARITA. Image courtesy of Designart Tokyo 2020
Exhibited pieces/artists_STUDIO PEPE, Giovanni Pellone Design, 9+1, YOY, aida, denis guidone x ARITA, Shunya Sugawara, TENOHA MILANO Connection. Image courtesy of Designart Tokyo 2020.
REBOOT at JASMAC AOYAMA
With this year' s cancellation of the world' s largest furniture trade fair, Milan Salone (Milan Design Week), DESIGNART TOKYO 2020 held a joint exhibition around the concept of "restarting the culture of art and design."
Named REBOOT, the exhibition was organized to create opportunities to broadcast this concept from Japan to Italy and the world.
Pieces intended for exhibition in the Milan Salone as well as numerous experimental works were displayed in Jasmac Aoyama, an otherworldly space designed by Italian architectural designer Aldo Rossi, which heightened the presence of the exhibited pieces and gave the exhibition a magnificent sense of unity.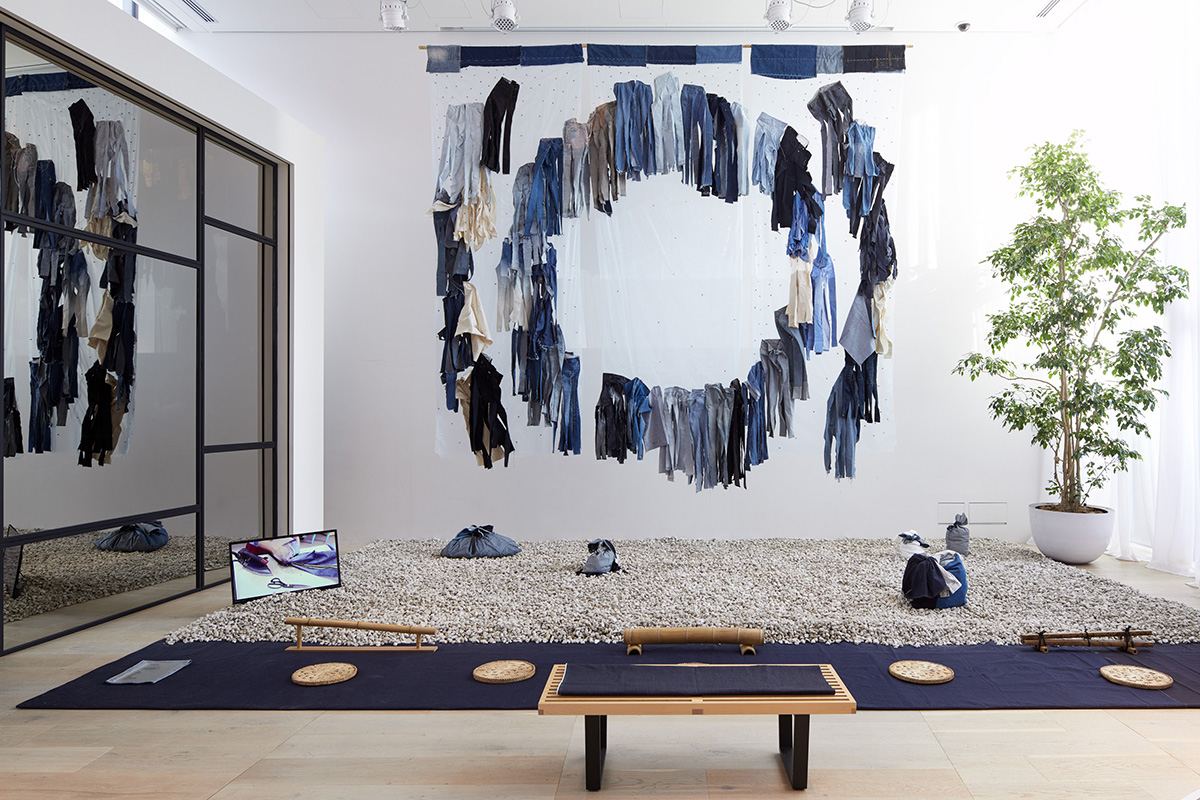 TANAKA. Image courtesy of Designart Tokyo 2020
h220430. Image courtesy of Designart Tokyo 2020
KASHIYAMA DAIKANYAMA
A joint endeavor between architectural and interior design office nendo (led by one Oki Sato) and the spatial design office onndo, KASHIYAMA DAIKANYAMA is the new focus of the Daikanyama area.
On this occasion, it housed pieces Motohiro Tanji' s "Knit All Together," chalk art by Philippe Baudelocque, and "Stump Chair" by Satoshi Itasaka of h220430, "RINNE" by unisex apparel brand TANAKA based in BROOKLYN, as well as other numerous works by unique artists on the theme of fashion, upcycling, and sustainability.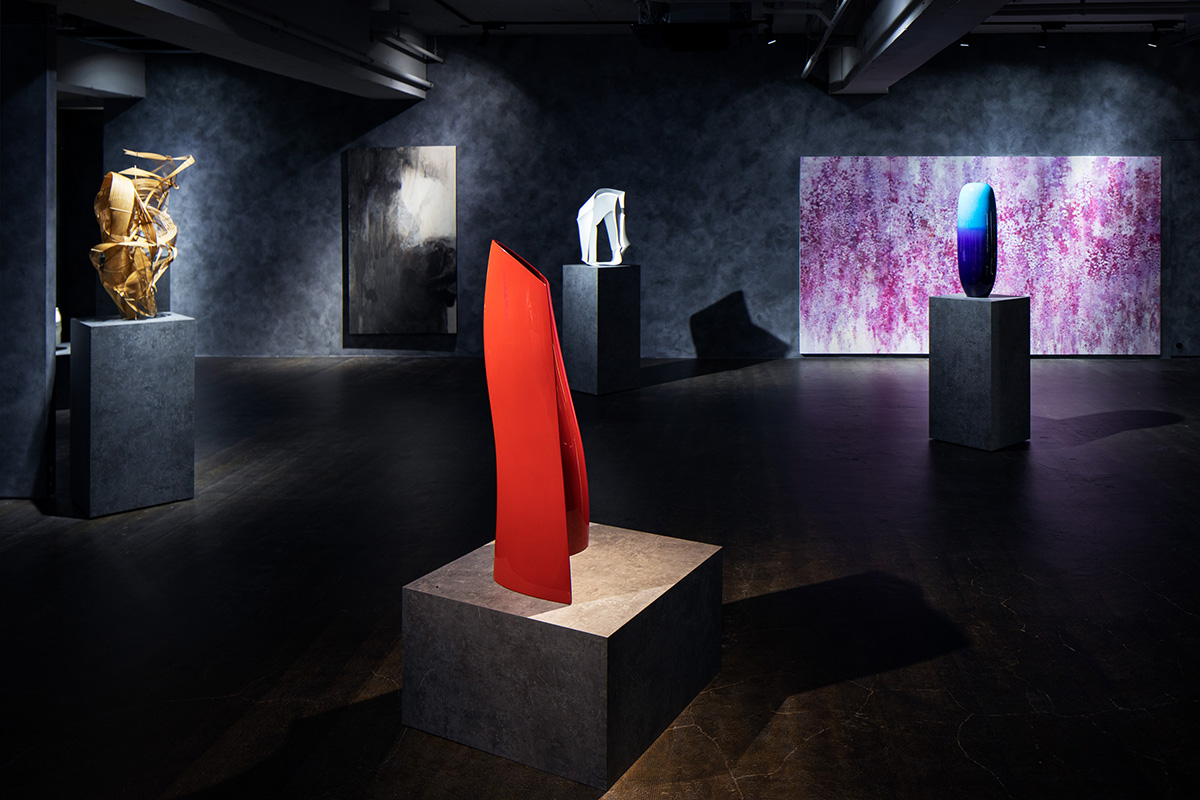 A Lighthouse called Kanata / "OPENING CEREMONY". Image courtesy of Designart Tokyo 2020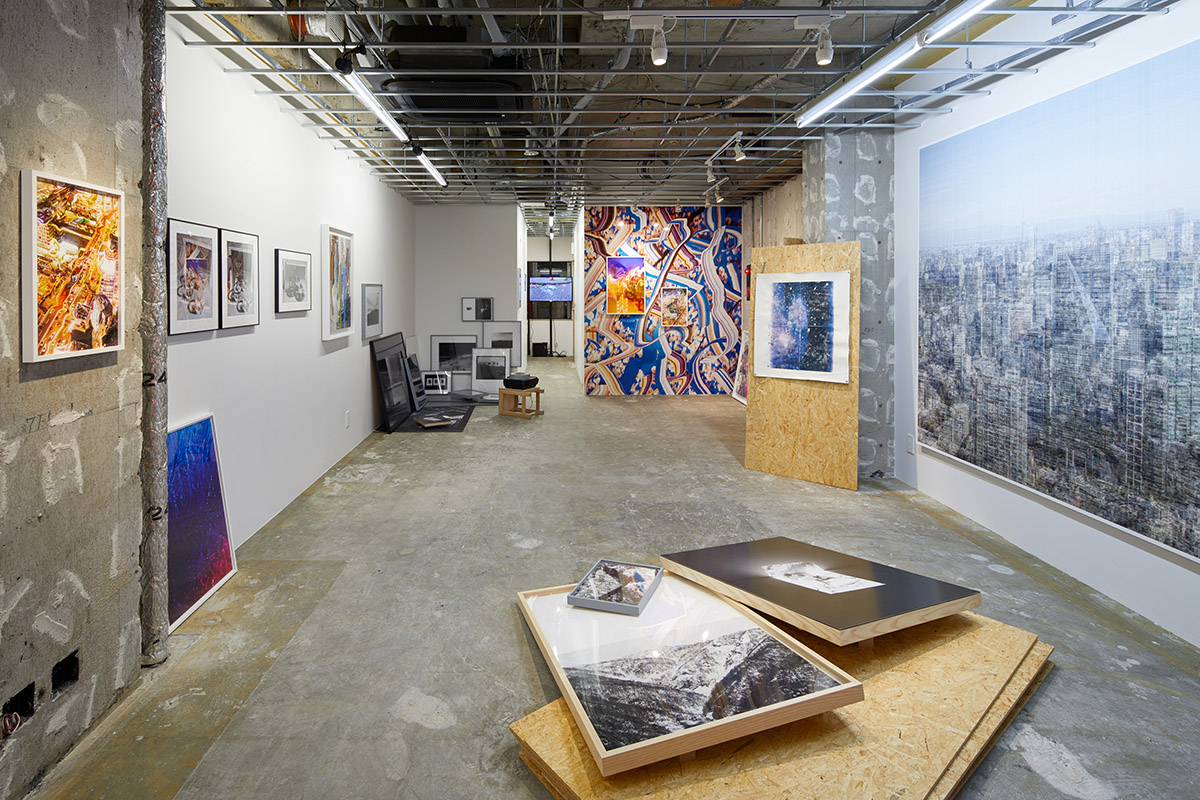 ANB Tokyo (ENCOUNTERS). Image courtesy of Designart Tokyo 2020
The Vanguard of the Japanese Art Scene on Display
A prominent gallery spotlighting contemporary Japanese artists, Yufuku Gallery relocated to Nishi-Azabu this year and reopened its doors under a new name: A Lighthouse Called Kanata. Its opening exhibit, "OPENING CEREMONY."
The six-story art complex in Roppongi, ANB Tokyo, also opened with a bang, the exhibit "ENCOUNTERS" featuring a stellar lineup of works by spirited artists. Ginza's Salvatore Ferragamo exhibited works on the theme of "cycles, nature' s providence" by Hiroko Otake, a contemporary painter in the Japanese tradition, as well as a collaborative exhibition between Japanese-style painter Risa Murakami and the New York–based lifestyle brand Tory Burch.
The exhibitions featured numerous works of Japanese artists with overwhelming presence, reaffirming the power of Japanese artistry.
M&T /(You are the light). Image courtesy of courtesy of Designart Tokyo 2020
Paper Skin by Hiroki Furukawa. Image courtesy of courtesy of Designart Tokyo 2020
Distinctive Works Selected from Support Programs UNDER 30 / OVER 2020
This is year two for the support program"UNDER 30."Once again, the program's founders selected five groups of Japanese and international artists (Batten & Kamp, Ryota Akiyama, paper skin by Hiroki Furukawa, Toyooka Craft x Flavien Delbergue, M&T) to showcase their highly individualized and distinctive works and ideas spanning multiple disciplines̶catching widespread attention. Further, to spur forward movement even as COVID-19 roils on, the three groups selected for the new support program "OVER 2020"displayed pieces in exhibitions designed to kick-start a positive cycle amid the year's many worldwide challenges.
The positivity began with the design of the exhibition REBOOT's venue (Jasmac Aoyama), bud brand's exhibition of pieces once destined for display in the Milan Salone, and Knit All Together's donation of proceeds to the Fund to"Emergency Support in Response to Spread of New Coronavirus"by The Nippon Foundation.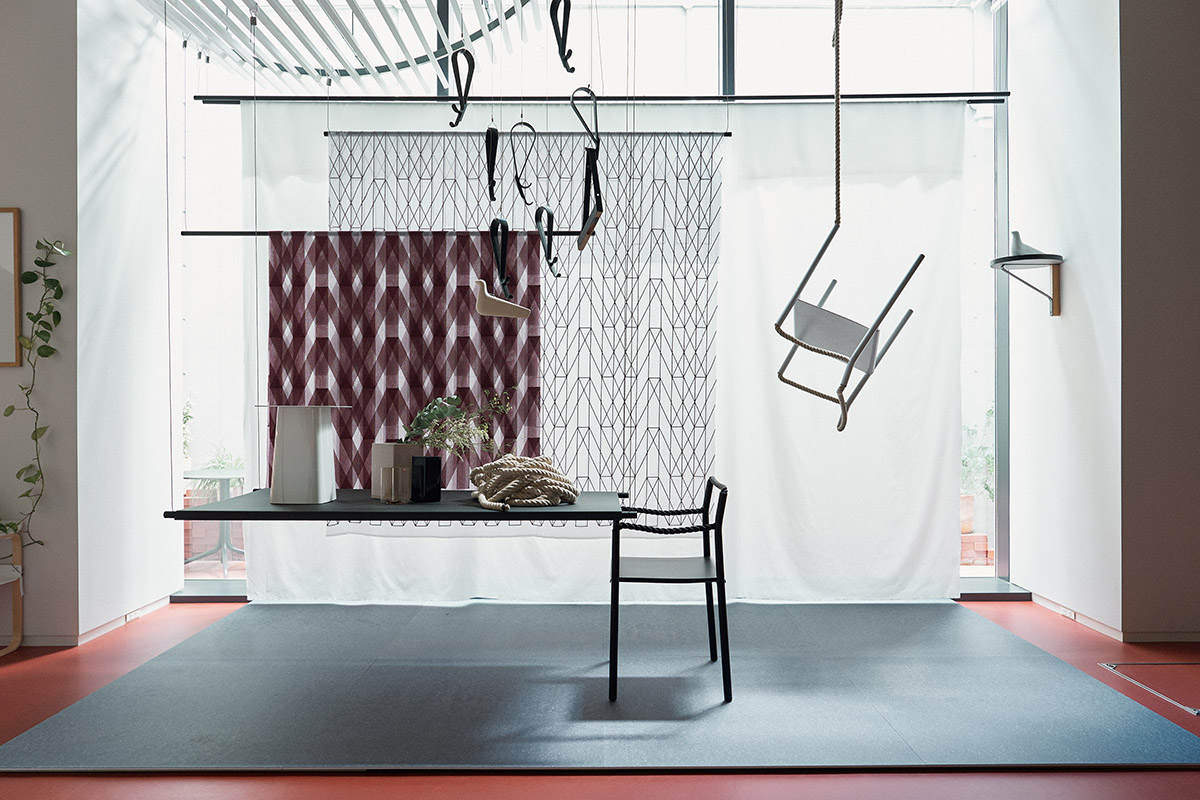 Domestic and International Brands Star in Beautiful Styles and Spaces. Artek/ Ronan & Erwan Bouroullec Photo by Akihide Mishima. Image courtesy of courtesy of Designart Tokyo 2020.
ROLF BENZ / Yuki Nara. Image courtesy of courtesy of Designart Tokyo 2020.
ROLF BENZ at ROLF BENZ TOKYO
Leading German luxury furniture brand ROLF BENZ held the solo exhibition "Synergism," featuring the works of Yuki Nara, who wears multiple hats as a potter and an architect.
Following "Bone and Flower," Nara' s inaugural and acclaimed series, her new series "Bone Flower meets Rolf Benz" is said to be inspired by ROLF BENZ' s furniture. The beautifully cohesive space symbolized the fusion of design and art.
Artek/ Ronan & Erwan Bouroullec at Artek Tokyo
In conjunction with the Japanese launch of Ronan & Erwan Bouroullec' s new "Rope Chair" and Finnish furniture brand Artek' s "Tupla Wall Hook," Artek featured the Bouroullec brothers' recent collection of design products in the exhibition "Ronan & Erwan Bouroullec / Art & Technology." Held in tandem with several other events, including Ronan Bouroullec' s online discussion and another exhibition linked with CIBONE, "Art & Technology" garnered widespread attention.
kasane. Image courtesy of courtesy of Designart Tokyo 2020
Kasane at g GIFT AND LIFESTYLE
Founded in 1830, Hiwadaya exhibited "Kasane," an art panel inspired by traditional Japanese roofing techniques. The panel's design boasts a 1000-year history, where rather than felling the tree the builder retrieves only its bark, making for a sustainable practice by returning for more 10 years later.
The artisan therefore handpicks every individual piece, in this case highlighting the gradation and unique textures crafted by nature.
UNIQLO TOKYO. Image courtesy of courtesy of Designart Tokyo 2020
Visitors Experience LifeWear's Features & Functions at "LifeWear PLAY"
UNIQLO TOKYO, one of the largest global flagship stores in Japan, opened its doors this June in the section of a commercial building redesigned by Swiss architecture firm Herzog & de Meuron.
Within this space, LifeWear SQUARE conveys Uniqlo LifeWear' s essential value, and it is here the creative organization plaplax collaborated with UNIQLO during DESIGNART TOKYO 2020, presenting seven delightful pieces.
Top image courtesy of Designart Tokyo 2020.
> via Designart Tokyo