Bongiana Architetture renovates old house with minimal interventions in Padova, Italy
Padova-based architecture studio Bongiana Architetture has renovated an old brick house with minimal interventions in Padova, Italy.
Called A Brother, A Sister, the house was realized as a restoration project of an old house situated around Padua, in the Italians countryside.
The architects kept the house as brutal as possible, and used only minimal touches and furnitures to create a fresh and contemporary look.
The interiors were painted white and floors were made from concrete. Green curtains and tables, chairs also create a deep contrast with wooden doors and white walls.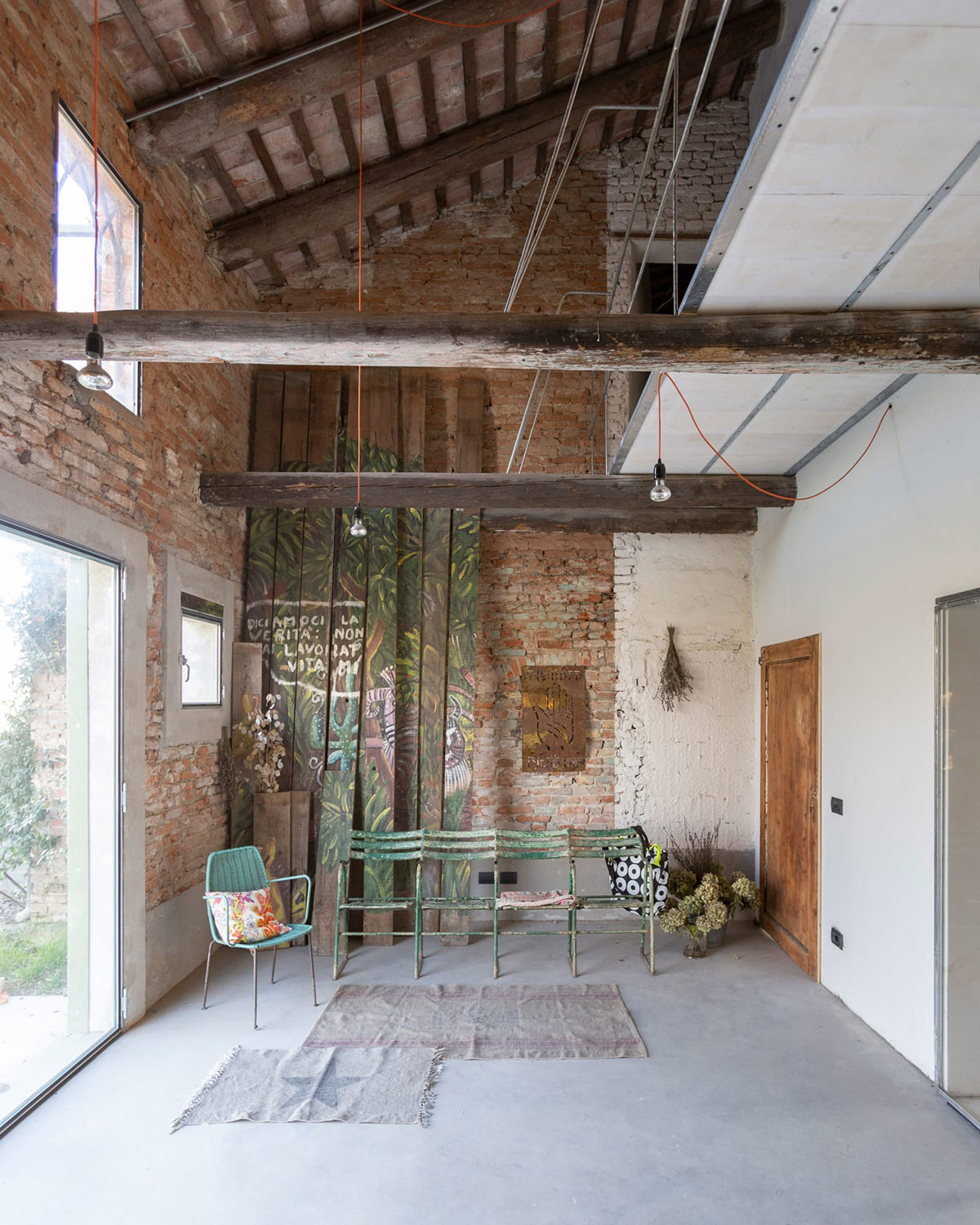 "It's a space for human relations, for living together the weekends, for parties, for the bbq, vegetables gardens, for memories and family celebrations," said the architects.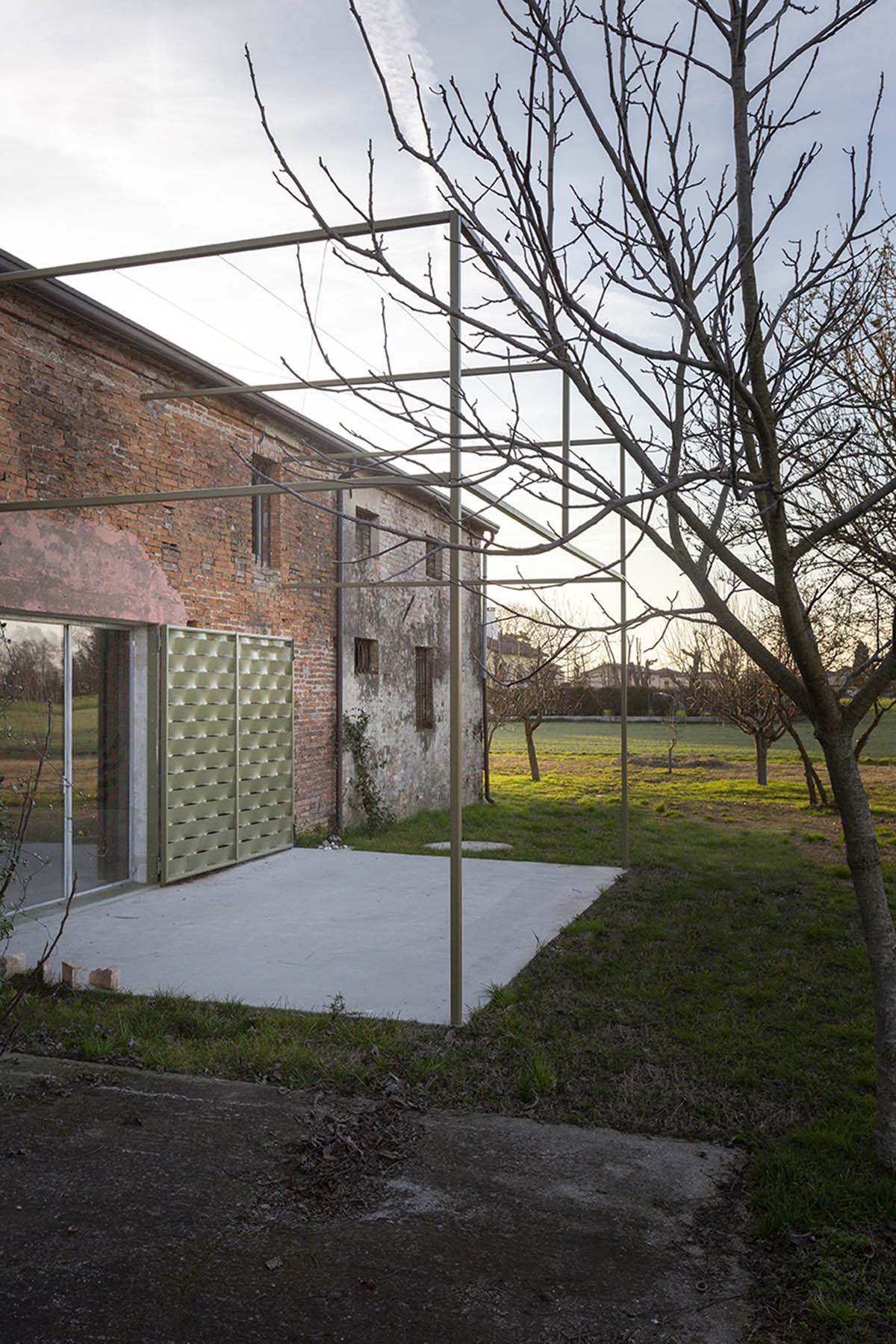 The project set up the two familiar unities, around the exterior side, a traditional space called "Aia", that it was well-known as a collective space for farmer's works and family playground at the same time.
The two unities, both strongly feautered in a brutalism approach, share this space, keeping, at the same time, the privacy they need.
The dwelling is emptied, keeping the naked structure, for having two double-heights environments.
"We design some frugal object, just like some iron lamps and a concrete kitchen, to try to keep alive the sobriety and the semplicity of the existing building, even if with a new freedom," added the studio.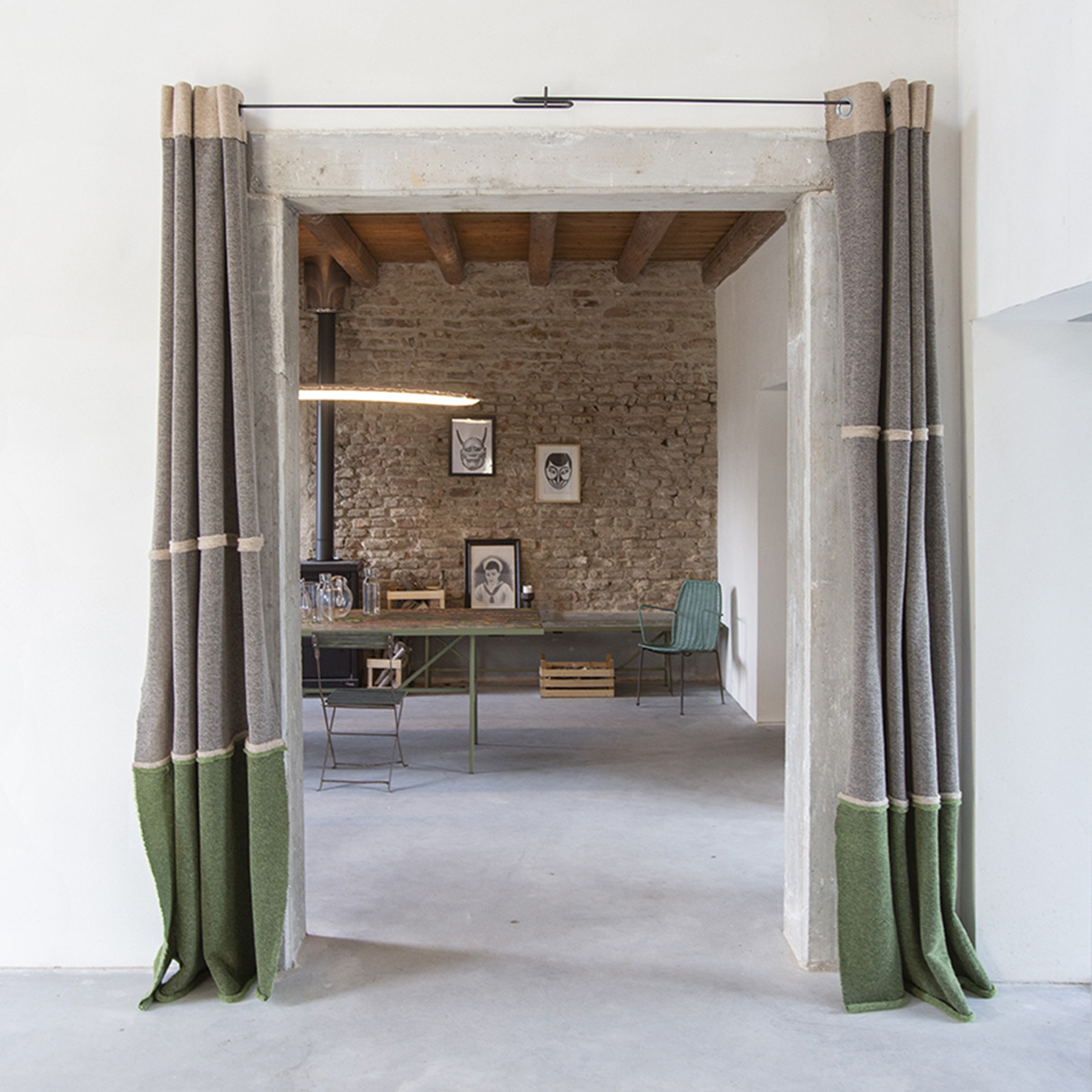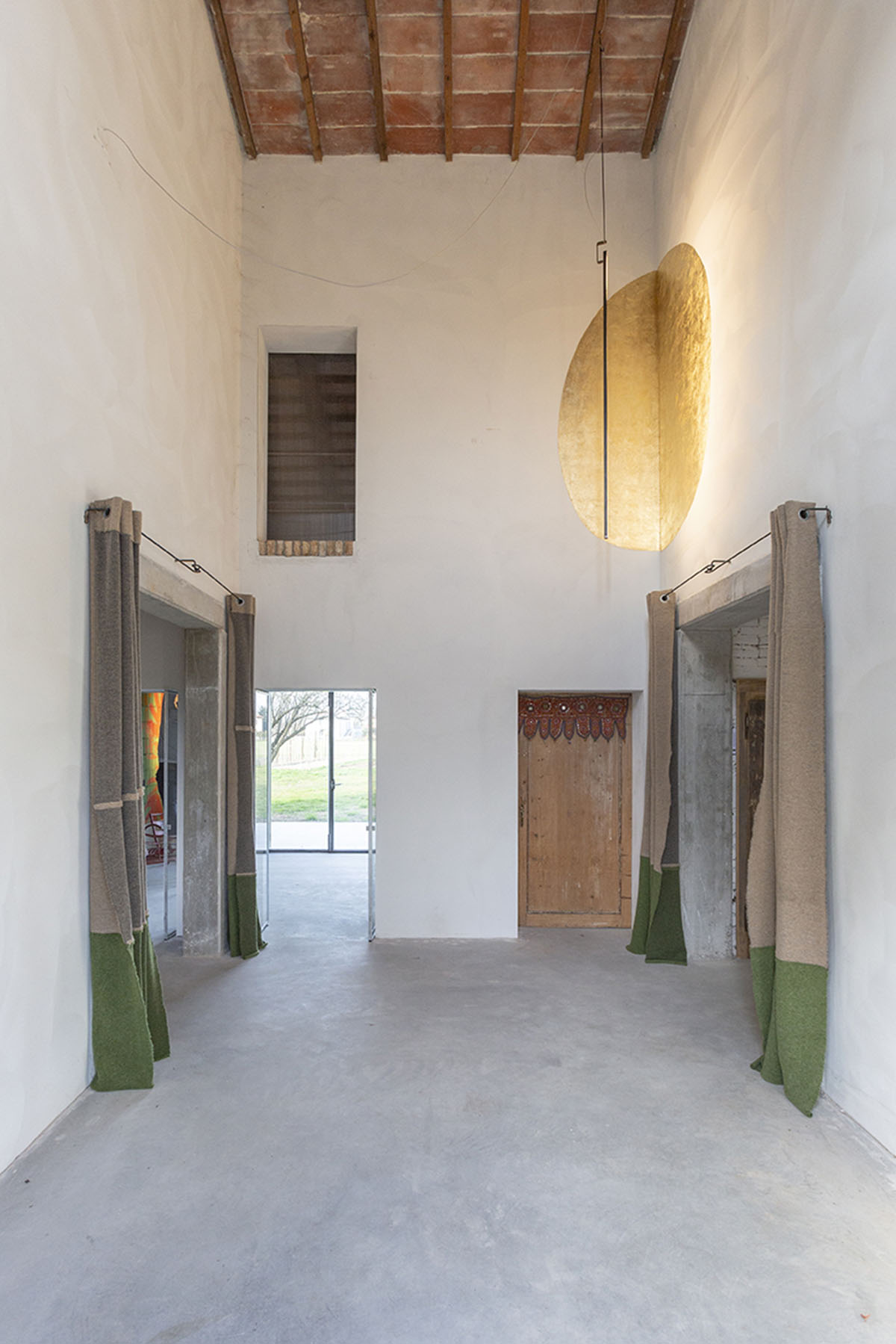 Bongiana Architetture was established by Pietro Bongiana in 1998 in Padova. The office mainly operates in the retail design sector in Italy and abroad.
All images © Andrea Anoni
> via Bongiana Architetture