Chu Chih-kang Space Design releases Wuguan Books in Taiwan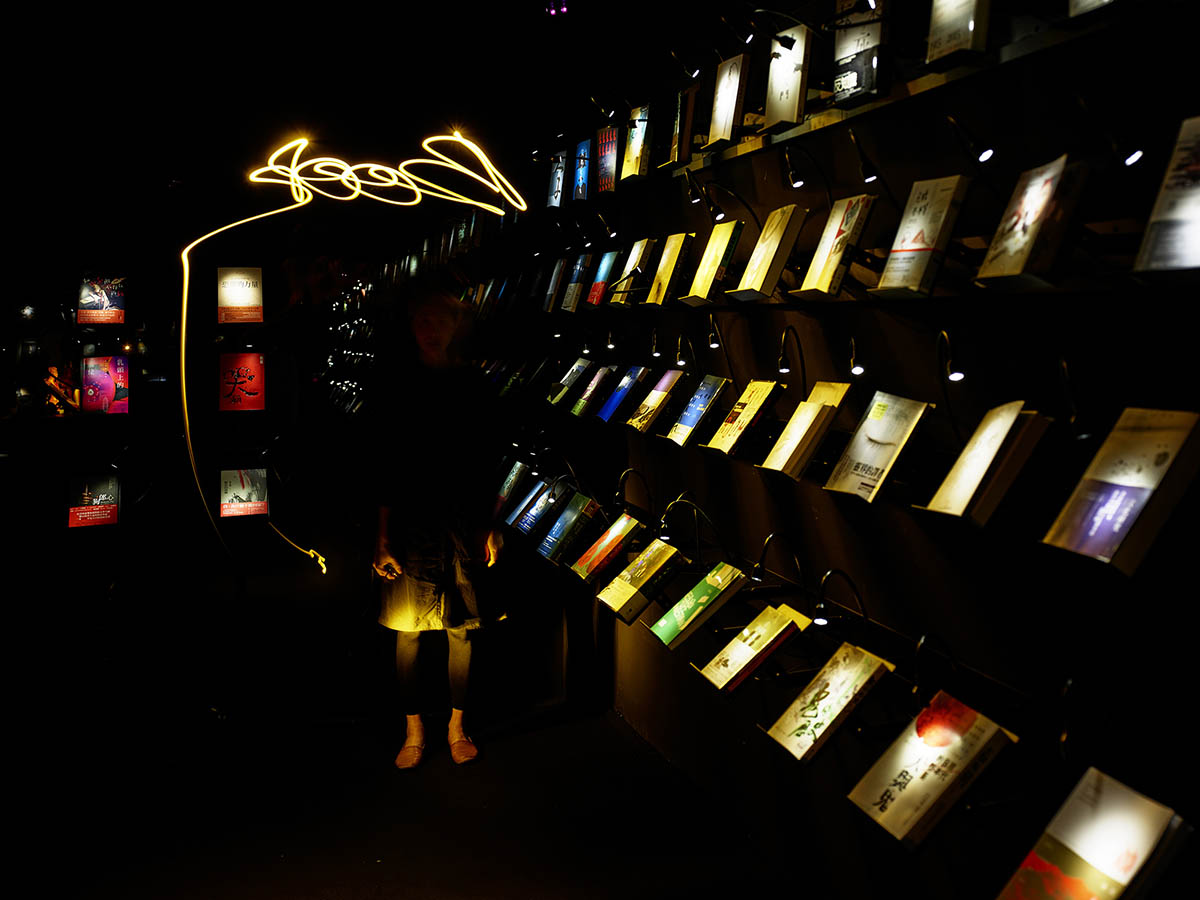 Taiwanese architecture and interior design studio Chu Chih-kang Space Design has released the Wuguan Books in the Yancheng District, Kaohsiung City of Taiwan.
Stepping into Wuguan Books is like entering a space where you say goodbye to the world you live temporarily.
Here all baggage that identifies your social images can be unloaded from the shoulders, so that you can walk forward with the soul only. Behind the door curtains, a fantasy world is waiting for you to explore.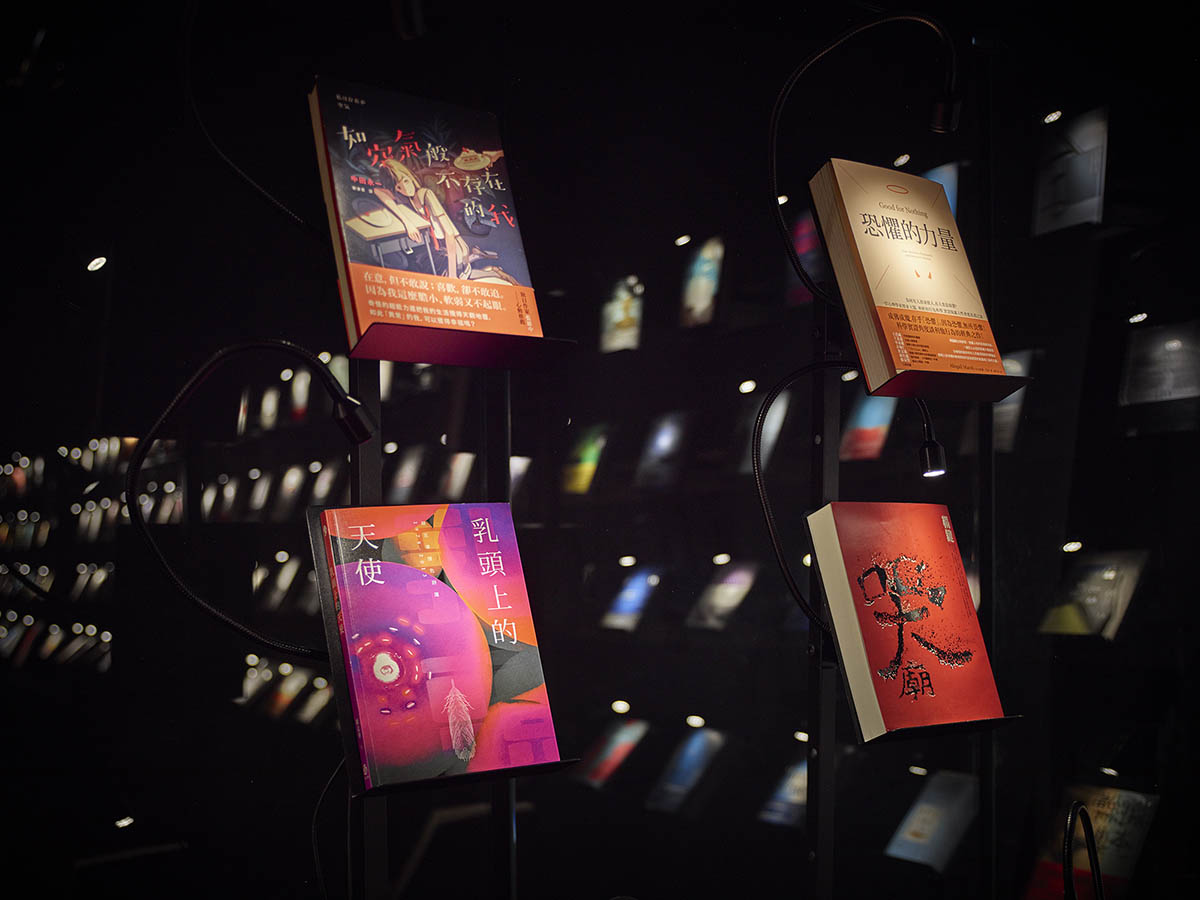 It is about soul reading
Driven by our desires, feelings, memories, moods and bound by social conventions, we play the roles as we are expected to. However, buried deep down, the soul displays the truest, honest, unchangeable self. Wuguan Books recognizes and follows this law, and offers the knowledge and books that are craved by the soul.
"The concept isn't merely a dark book store, but a haven where everything in the mundane world is screened out and only the books that the soul seeks to read are left," said the designer Chu Chih-kang.
Entering the space, one will find that the stereotype of a conventional book store is overthrown. Books are floating in the air, while spatial boundary and faces of other readers are hidden in the dark. Only faint outlines are visible. Within such unrestrained environment, people can calm down, relax and be themselves, and find the books they really want to read.
It's all about you
Under dotted spotlights, books tell their personality and story through the covers. The interior lighting is subtly designed and positioned to illuminate the books and other objects for sale but not readers. Books collection in the store are mostly about humanity and mature themes, covering psychology, body, erotica, emotion, memory, etc.
Thanks to the low-lighting atmosphere, people can pick up and read the books they are really interested in without worrying about others' eyes, and also concentrate on reading without being disturbed. In short, in Wuguan Books, consumers can touch and flip through a few pages freely and find the books they really want to read or purchase without being judged.
With book covers on nearly 400 bookshelves facing outward, our display allows books themselves to recount their personality and story to the visitors. Elaborately-designed lighting only illuminates the books and creates an illusion of books floating in the air.
A long table can be found in the bookstore that offers ample lighting to visitors who prefer to spend more time reading their books in detail. The floor is covered with carpets, which can absorb echoes as well as sound of footsteps.
With lighting concentrating on books and other objects, visitors won't notice the presence of other people in the store. With less person-to-person interference, visitors can choose whatever books they like to read without worrying about other people's judging eyes as well as focusing on reading without disruption.
At Wuguan Books, the studio helps you open that door to your inner self. Come and have a honest and real interaction with yourself.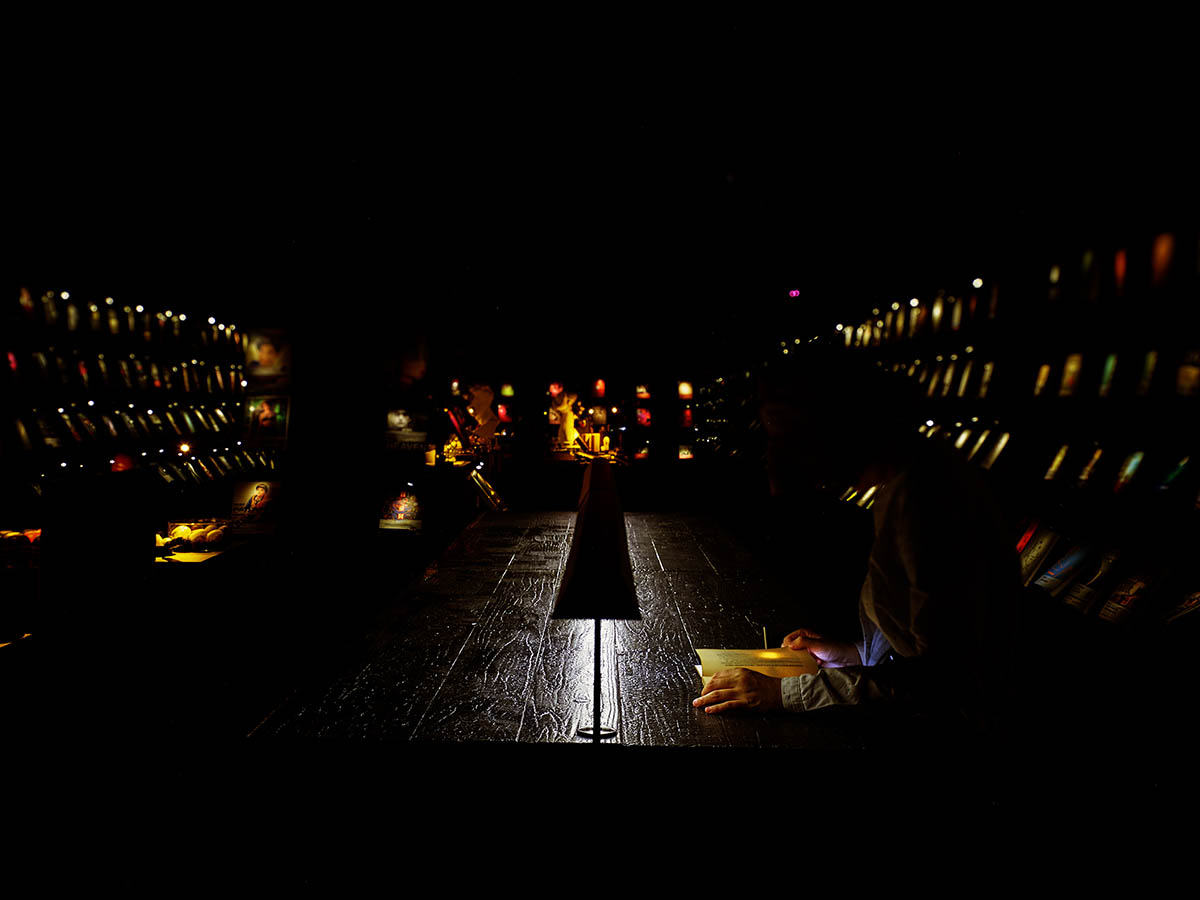 First floor plan
Second floor plan
Project facts
Location: Dayi Warehouse Cluster, Pier-2 Art Center, Kaohsiung City (C7-6 Warehouse, 2-1 Dayi Street, Yancheng District, Kaohsiung City)
Area: 185 sq meter
Owner: Wuguan Books
Designed by: Chu Chih-kang Space Design
Designer: Chu Chih-kang
Design assistant: Lin Tan-hua
Materials: iron frame, LED, yakisugi (shou sugi ban)
All images © Lee Kuo-Min
All drawings © Chu Chih-kang Space Design