Weston Baker Creative's Hybrid Farm Apartment created twisted facade on the High Line site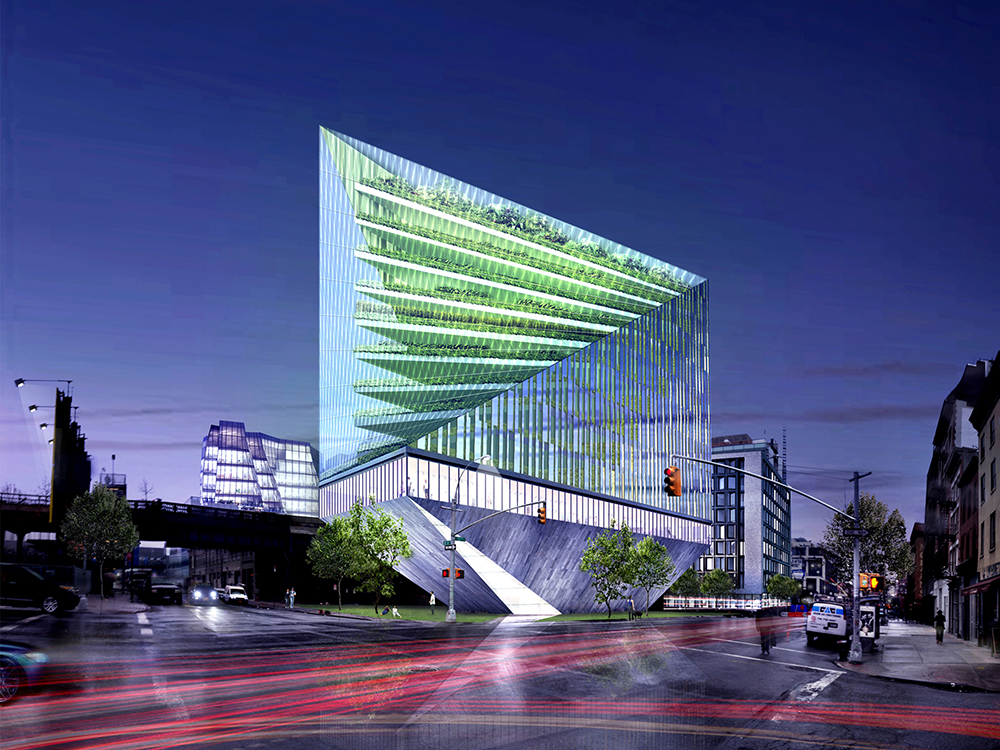 A multidisciplinary design firm Weston Baker Creative designed a fully-transparent-grass Hybrid Farm Apartment building on the High Line site at West 18th Street, springing from Rem Koolhaas' parcel. The studio envisioned a new glass-grass tower that consists of hard-edged mixed-use block with a concrete block base shaped in irregular form and attached to the corner of the street.
Hybrid Farm Apartment is comprised of 12-story including residences, art gallery and ten levels of indoor farming terraces. On top of angular-shaped concrete base, fully glass-enclosed gallery is placed at eye level with the park. The apartment sits on the corner of the site and looks like a transparent -temporal art work, which creates a striking and strong form for the visitors.
The building is located at Rem Koolhaas' ex-parcel, which was aimed to design a project by Rem Koolhaas for the High Line. The Related Companies invited the architect to design their new High Line project in 2015, mentioned in the New York Post report.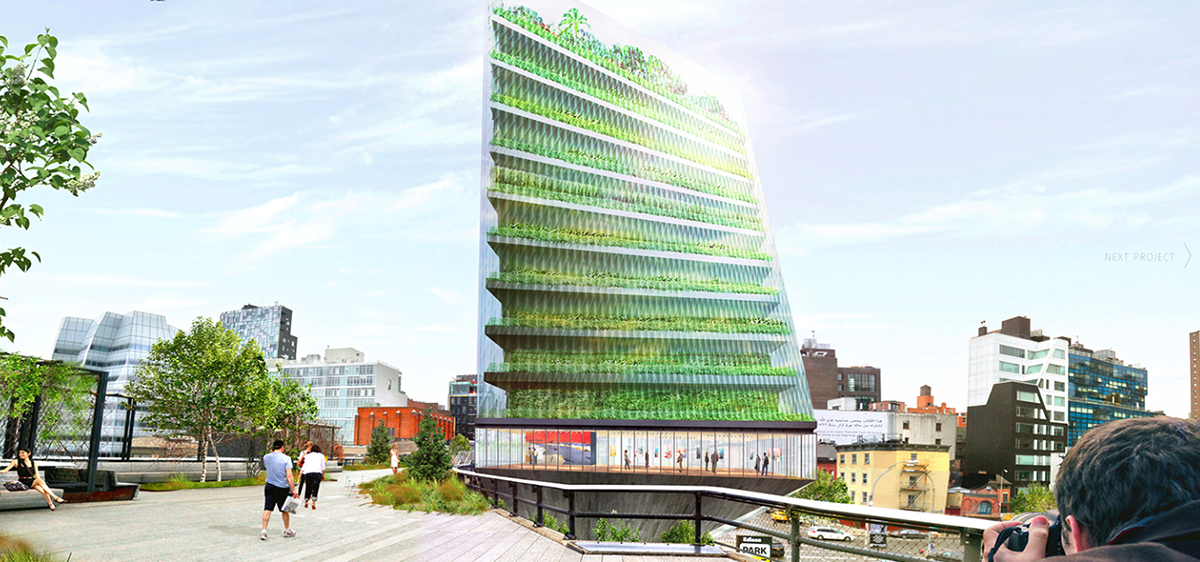 The geometry of the building adjusts to the angle of the sun throughout the day. Only the top of the building sees the morning sun because of the height of the surrounding buildings in Chelsea. As the sun comes across the sky to the West, the building twists to evenly distribute daylight throughout the day.
The farm terraces are accessible by residents of the apartments on each floor. There is a public observation garden on the top floor and an art gallery on the second floor, both accessible from the High Line.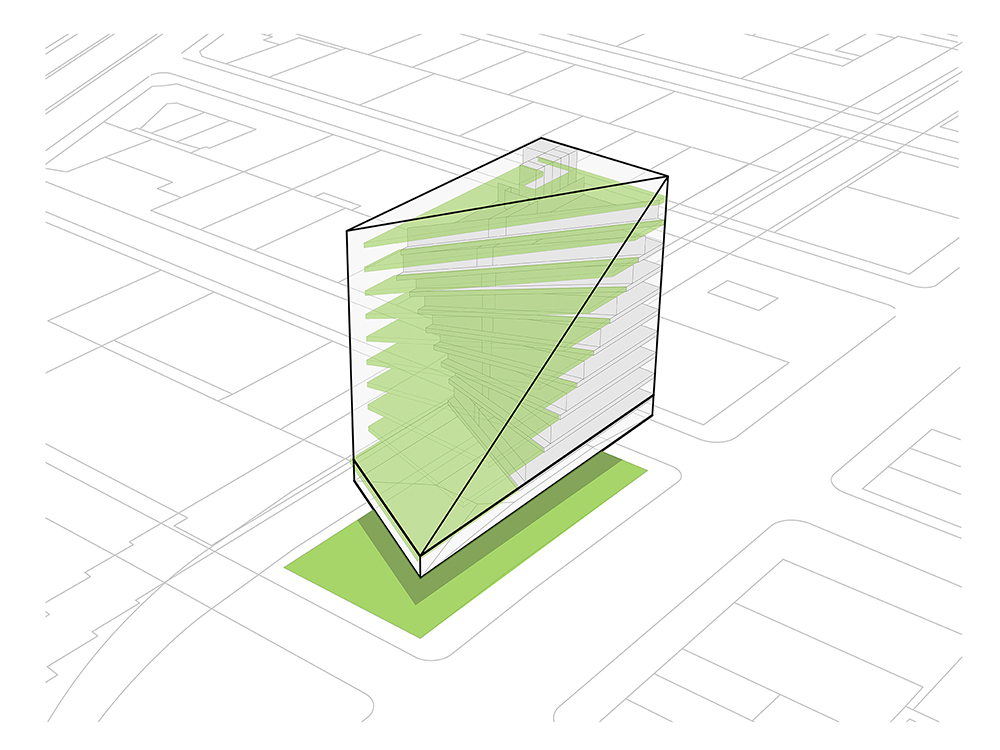 All images courtesy of Weston Baker Creative
> via Weston Baker Creative