OMA and SolidNature present exhibition showcasing the natural formations of stone in Milan
OMA architects Ellen van Loon and Giulio Margheri with Dutch material brand SolidNature have presented an exhibition that looks at the natural formations of stone in this year's Milan Design Week, known as Salone del Mobile.
The exhibition, titled Beyond The Surface, is located in the basement and garden of the 19th-century neo-Romanesque Casa Maveri in the Brera District.
The immersive exhibition, commissioned by SolidNature, takes the visitors into the journey of natural stone starting from its geological formation to the finished product.
Salone del Mobile, the world's largest design and furniture fair, is taking place from April 18 to 23 at Fiera Milano exhibition centre in Milan, Italy.
"Nature's power"
"This year's exhibition is about nature's power," said OMA partner Ellen van Loon.
"It gives an impression of the processes of compression and solidification that led to the formation of natural stone as we know it today," she said.
The 500-square-metre exhibition is divided in two sections: the first section is an underground sequence of rooms showcasing the processes through which stone is formed, extracted and processed.
The second section presents an open-air collection of stone furniture in the palazzo's garden, designed by invited artists.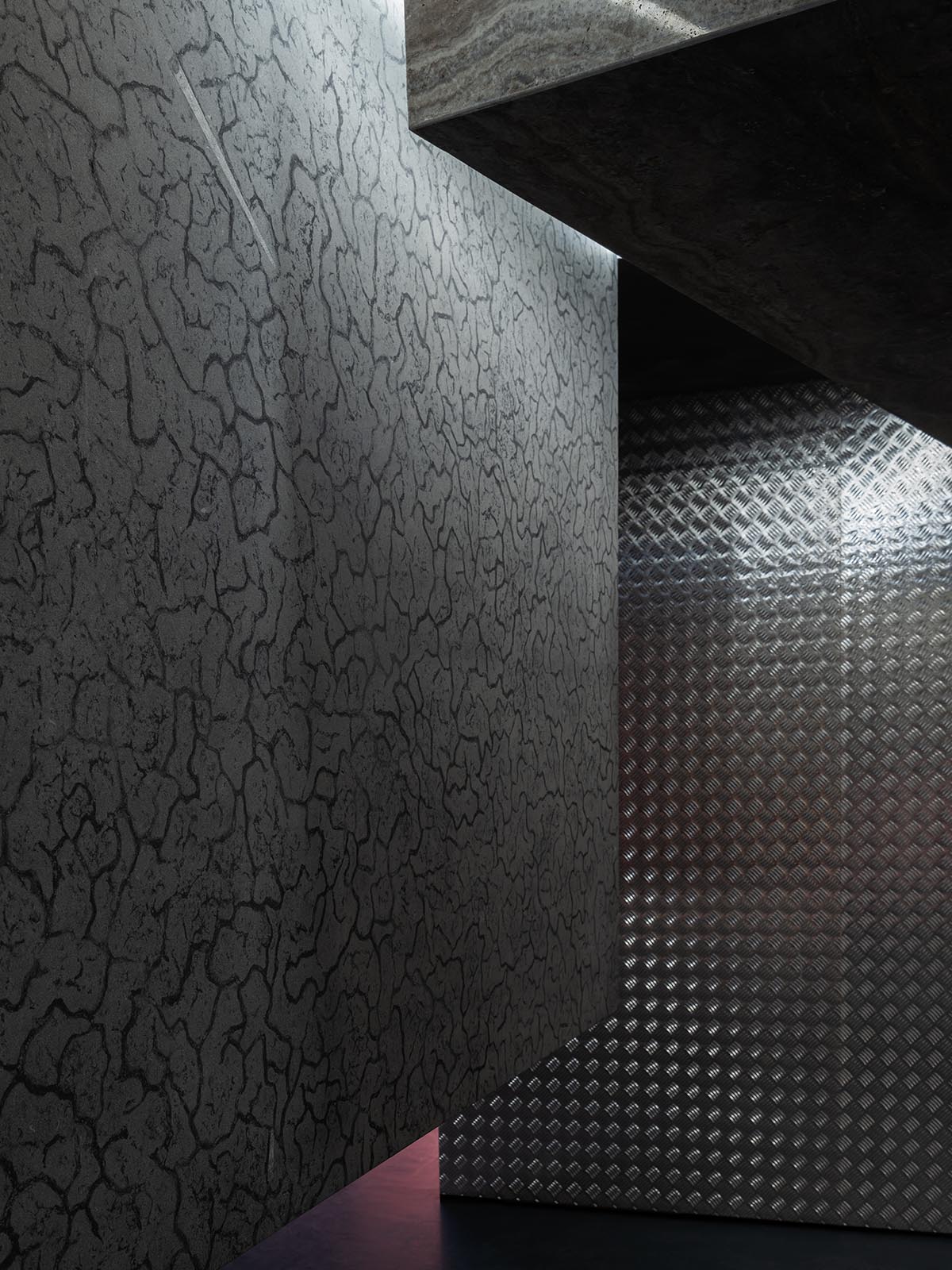 In the basement, stone is present as large, rough slabs that clad the rooms completely, as if in a journey underneath the Earth's crust.
In the garden, meanwhile, stone becomes a backdrop for the different activities hosted during the week. The team has connected the two spaces via a sky-blue onyx volume that contains a staircase made of multicoloured marble.
"The installation gives a taste of the different potential treatments, applications and approaches of designing with natural stone," said Giulio Margheri, Associate at OMA.
"We are excited to be working with Ellen and Giulio again for the second installation of our presence in Milan, and to continue to develop our longstanding relationship with OMA," said David Mahyari, CEO, SolidNature.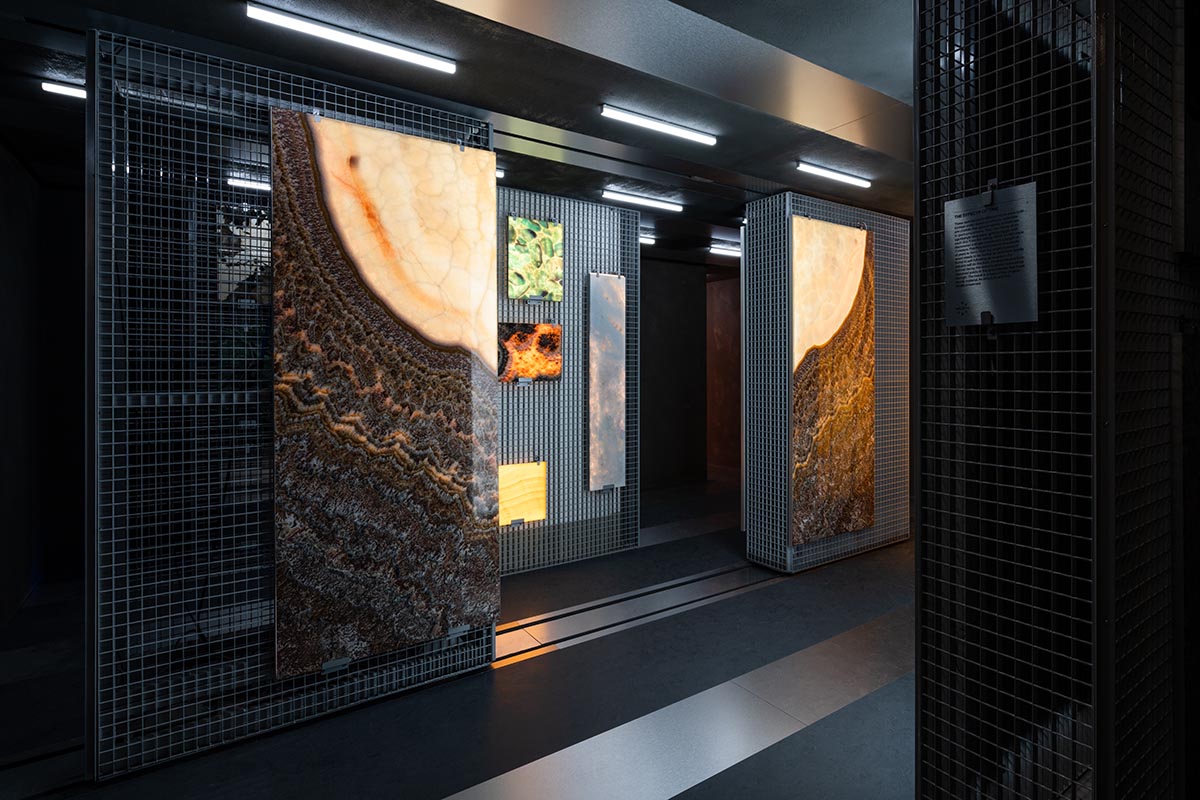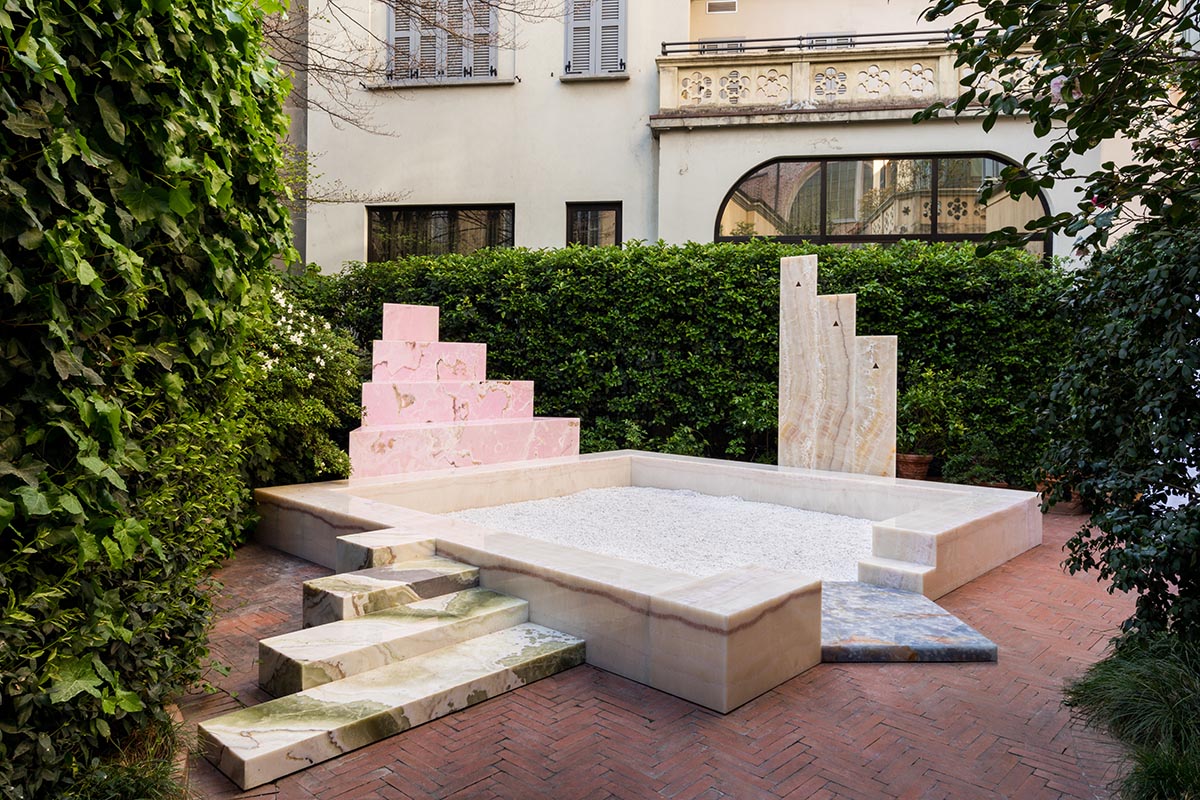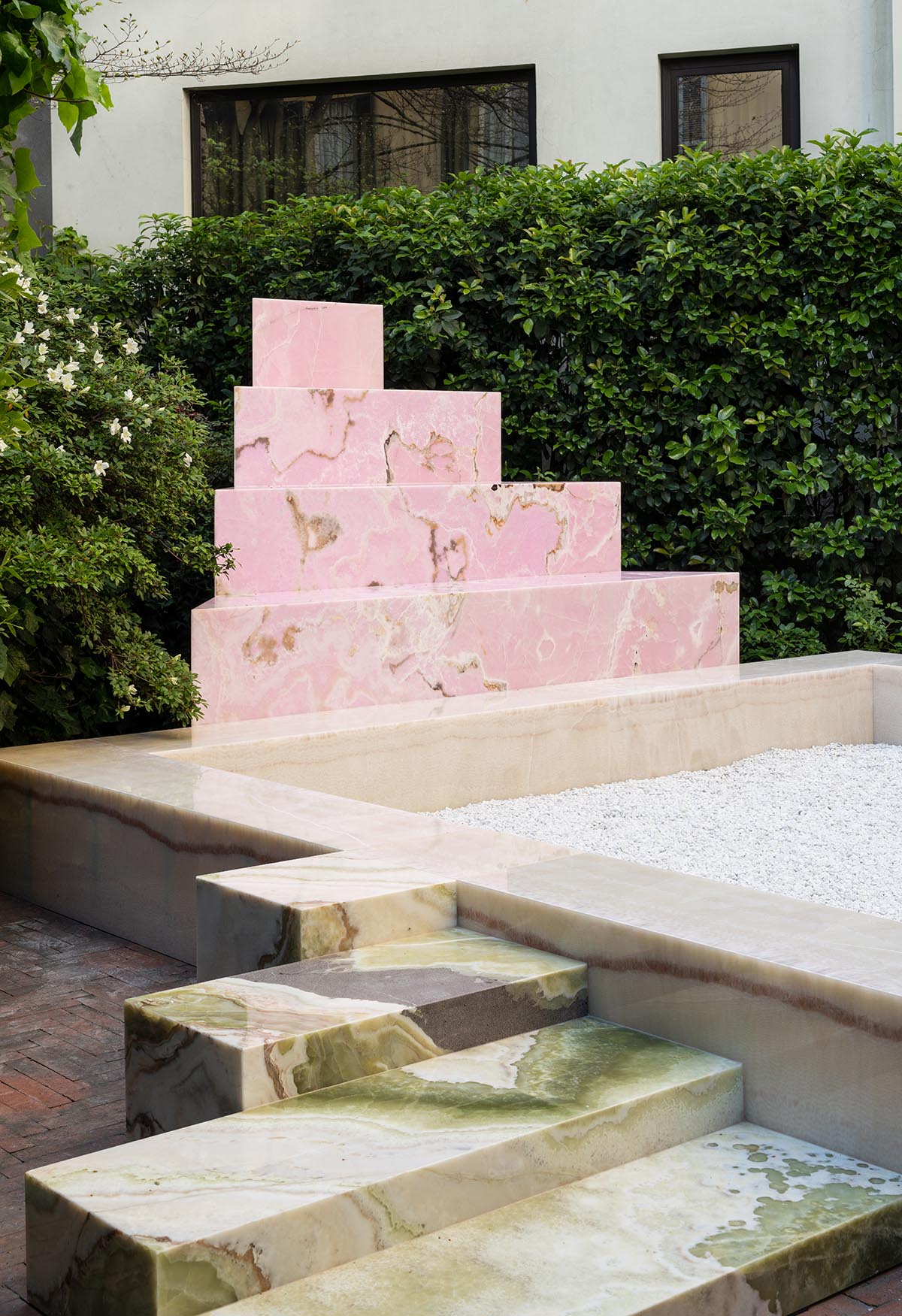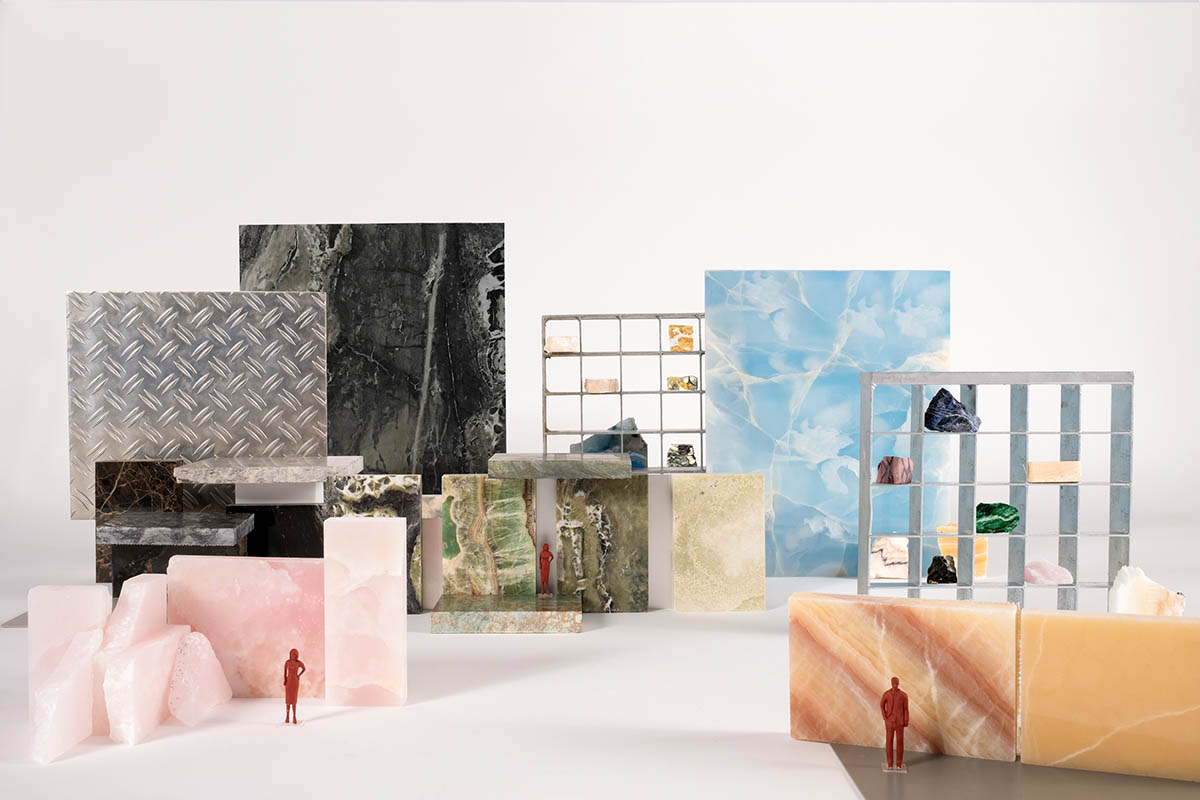 Image © Arthur Wong, courtesy of OMA
Image © Arthur Wong, courtesy of OMA
Image © OMA
Beyond the Surface, Diagram. Image © OMA
Apart from the Surface follows on from Monumental Wonders, SolidNature's first installation designed by OMA, which took place at Alcova during Milan Design Week 2022.
Project facts
Project name: Beyond The Surface
Architects: OMA
Location: Milan, Italy
Client: SolidNature
Year: 2023
All images © Marco Cappelletti, courtesy of OMA and SolidNature unless otherwise stated.
> via OMA