MDO converts old warehouse into a restaurant with monochromatic interiors in Shanghai
Shanghai-based architecture and interior design studio More Design Office (MDO) has converted an former warehosue into a restaurant with monochromatic interiors in Shanghai, China.
Named Terrakota Restaurant Design, the 450-square-metre house is located in No.98 Yanping Road of the Jing'an District in Shanghai, China. The project prioritizes "a sense of relaxation" in multiple aspects.
As cross-disciplinary thinking continues to be emphasized in the field of design, Jaycee Jaycee Chui and Justin Bridgland, the founders of MDO, are exploring new avenues and possibilities for design expression through their unique blend of perspectives as architects and investors.
MDO explained the project with its own words below. And when it comes to the essence of the catering industry itself, which is the creation of poetic experiences through flavors and diners, how can dining brands achieve self-renewal in terms of "experientiality"? In the Terrakota restaurant located on Yanping Road in Shanghai, MDO's design thinking has provided us with a fresh solution.
Jaycee and Justin explain, Terrakota, a European Bistro originating from the Mediterranean and the Atlantic. With a deep understanding and respect for food, it strives to incorporate extraordinary inspiration into the preparation of simple ingredients through constant experimentation and innovation. By guiding people to perceive the changing seasons through their culinary experiences, Terrakota offers a glimpse into the everyday moments. It perfectly embodies the Chinese principle of "eating according to the season."
The restaurant has two parts. The inside area sees the existing warehouse renovated in a sensitive manner, where old structures are refurbished and reused.
A new terracotta wall wraps the walls of the kitchen and dining space and continues out into the 'secret garden' a roof courtyard surrounded by lush planting and covered by a retractable roof, which opens up to allow views of the sky.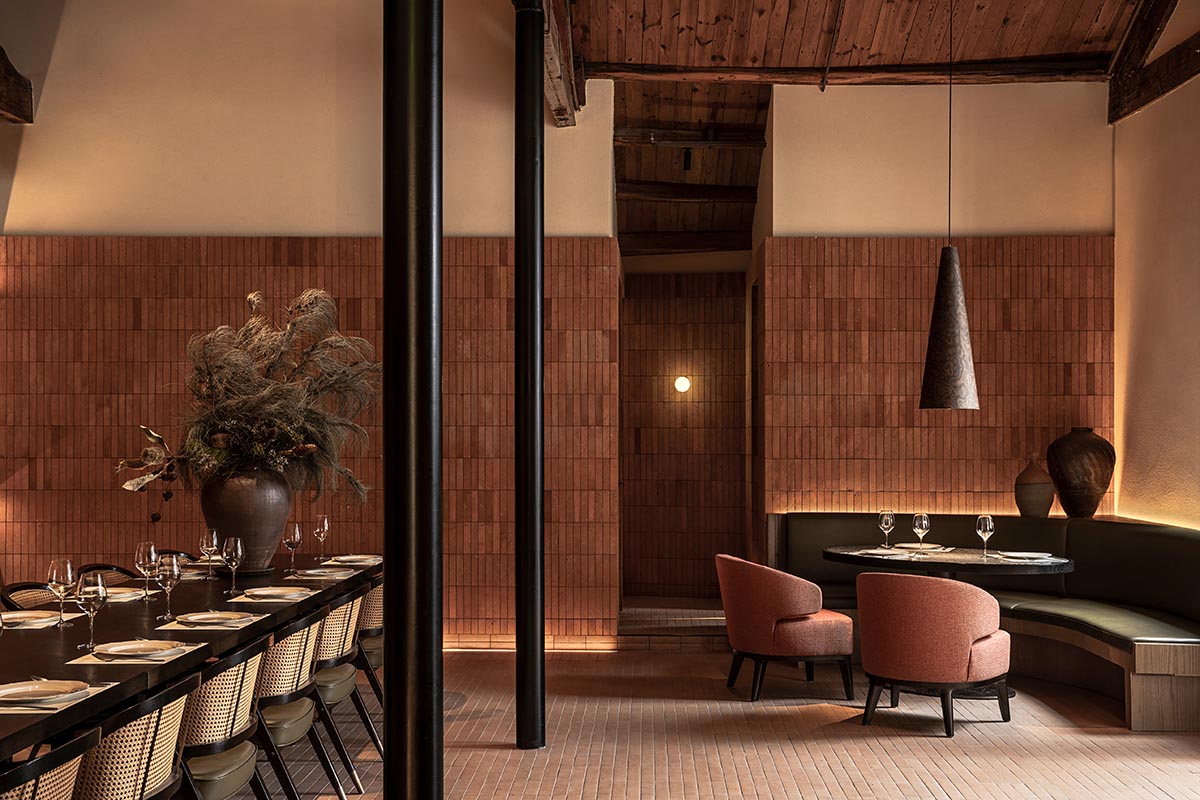 An open layout is implemented to promote the flow and interaction within the space, with the intention of creating a social gathering area. Solid walls are replaced by glass curtain walls, fostering a connection with the urban surroundings, sky, and nature. The attention is shifted from monochromatic interiors to vibrant green plants, infusing the space with liveliness.
The furniture and decor reflect the hues and textures of the natural environment, incorporating tactile elements such as cotton, linen, oak, leather, and ceramics.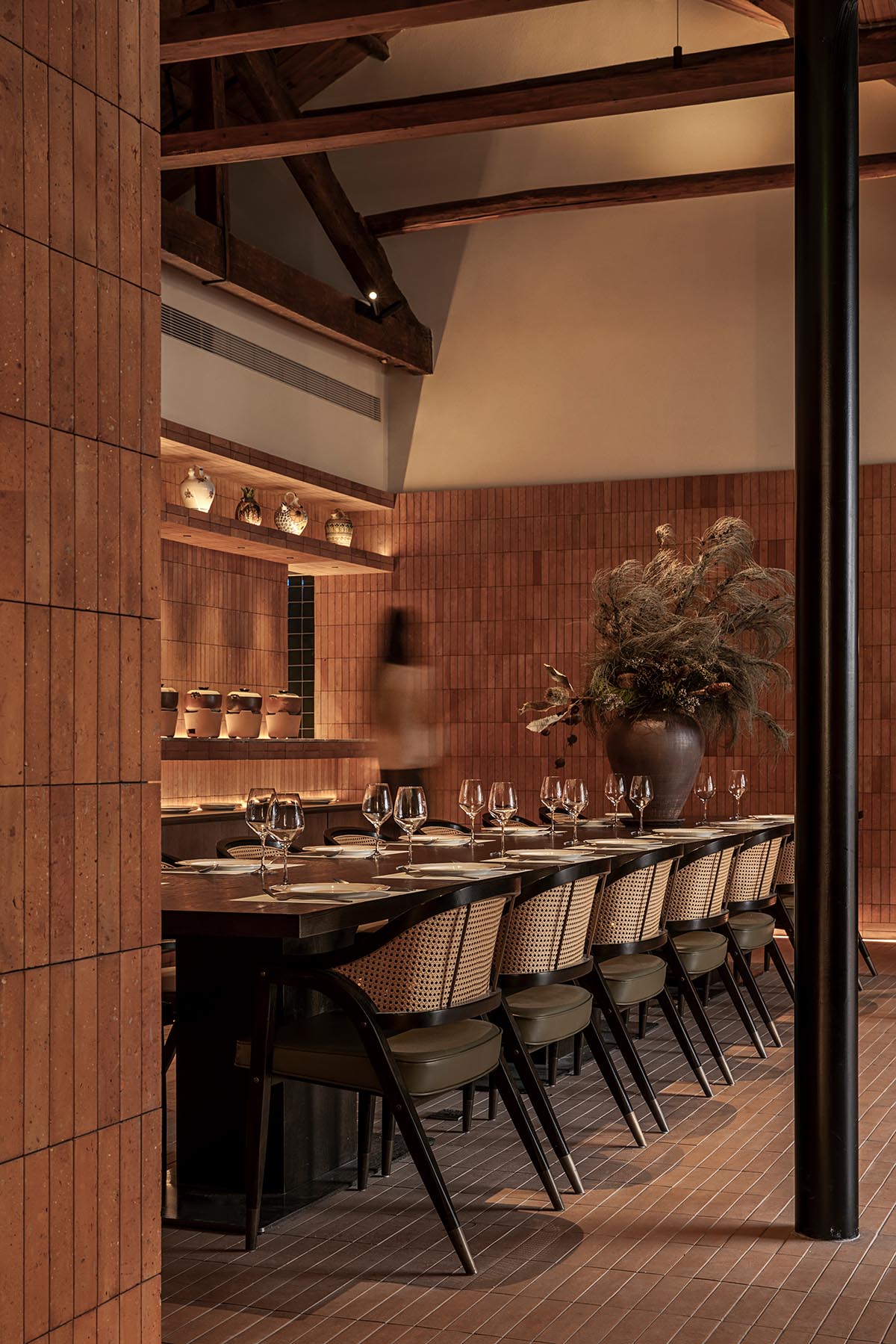 In the midst of lush green shade, the summer sun peeks through, casting intermittent streams of soft golden light on the ground, walls, and table.
With a sip of cool and refreshing champagne, the senses are intoxicated, dispelling any lingering weariness or melancholy. As you dine, curiosity leads you to unravel the wonders of the food on your plate, embracing a sense of lightness, spontaneity, and the freedom to indulge in your desires.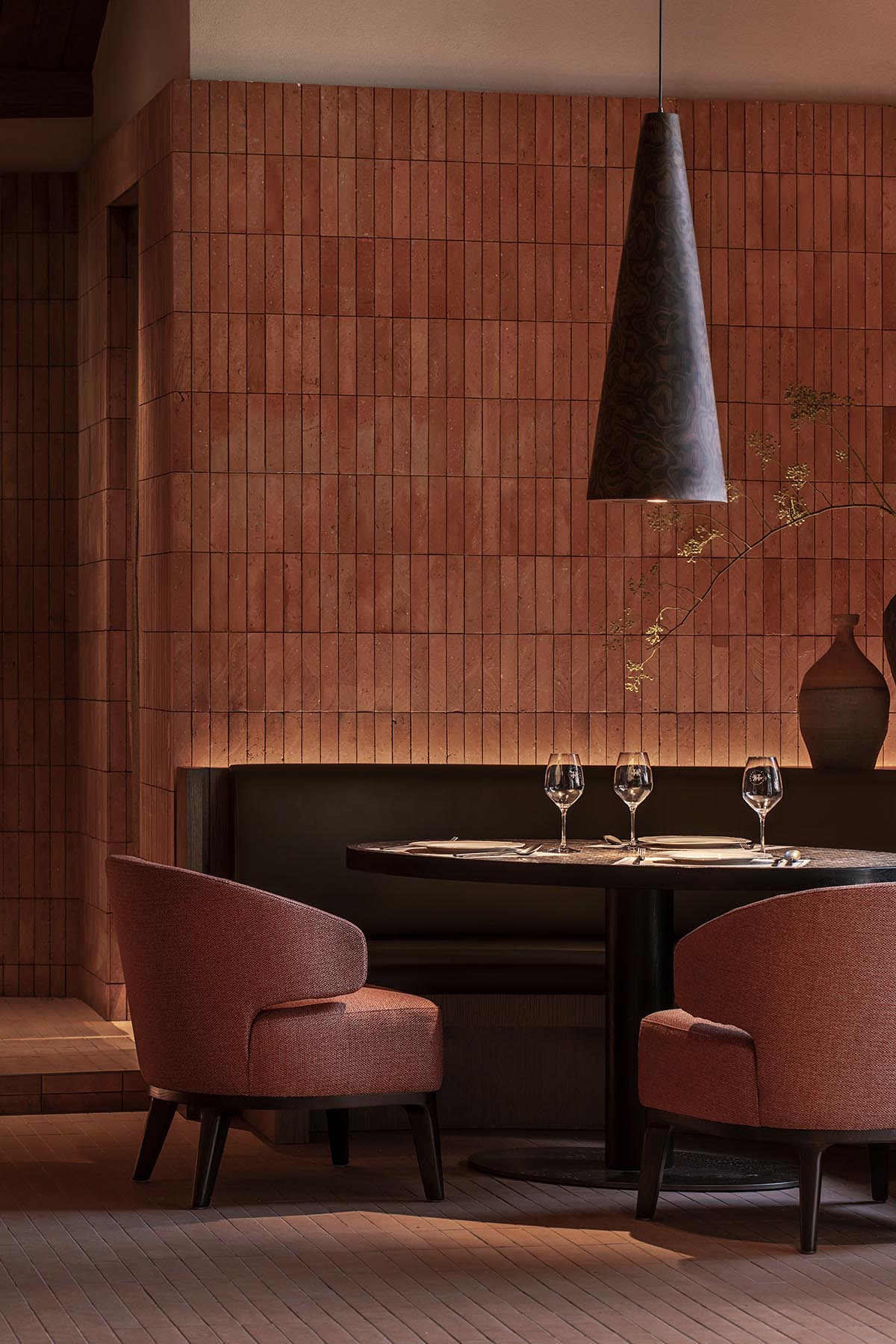 A terrace seamlessly extends from the open interior to the exterior of the building, visually expanding the indoor space. Surrounded by a lush garden, it creates an ambiance of relaxation and serenity, where one can effortlessly unwind and find solace.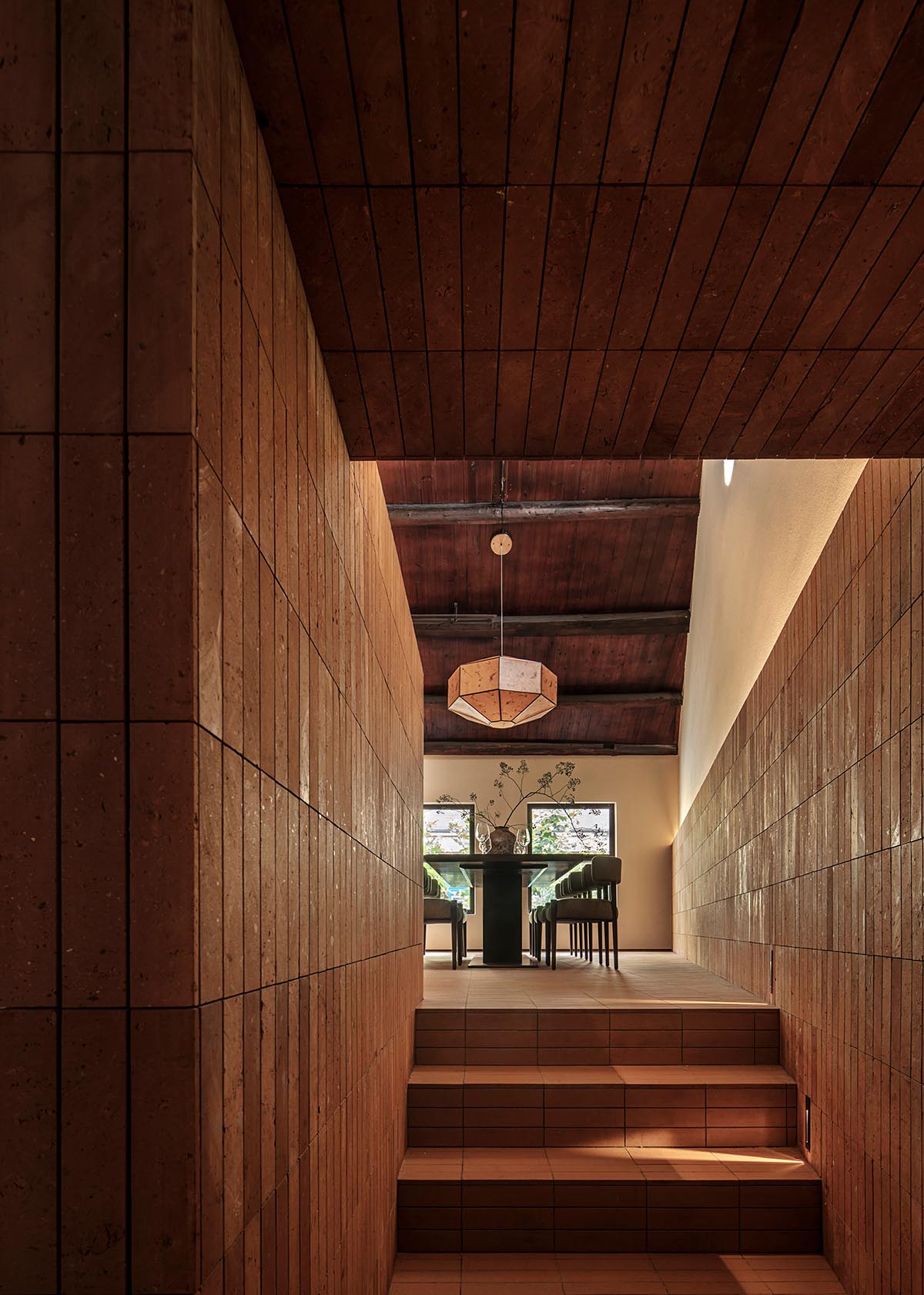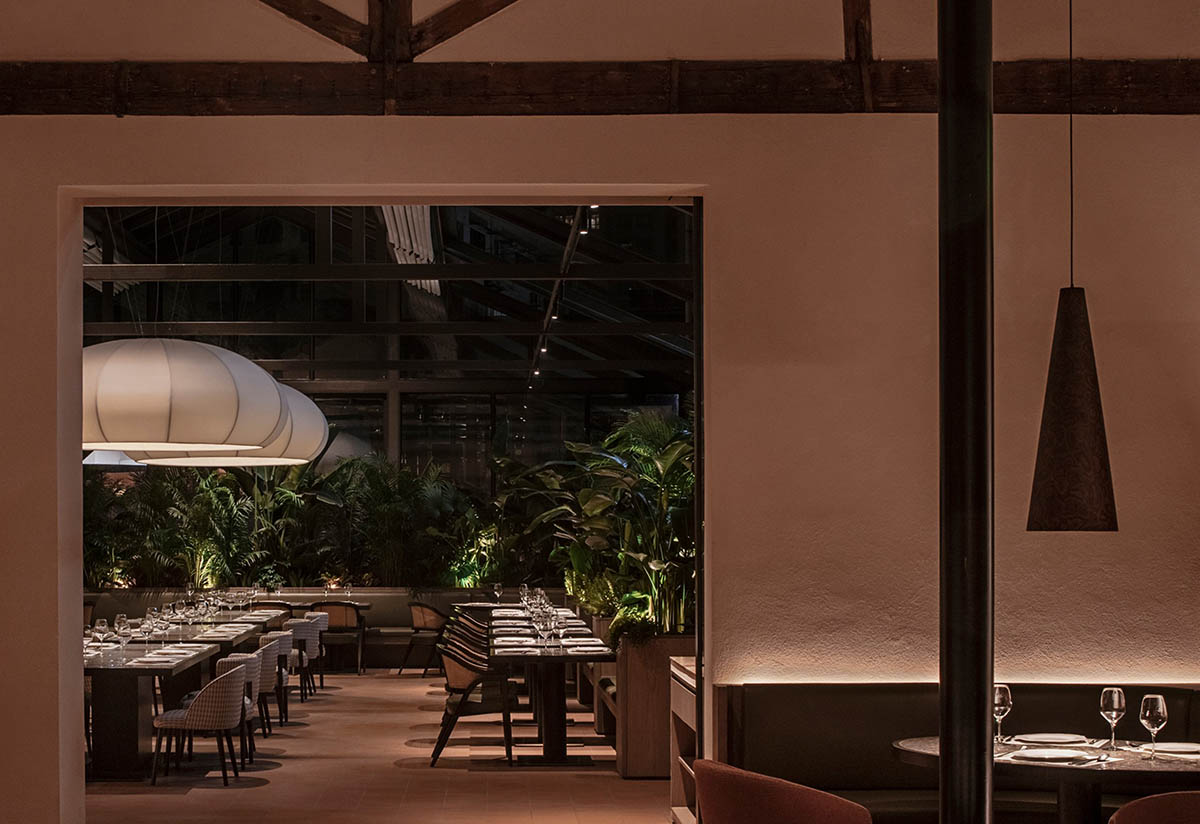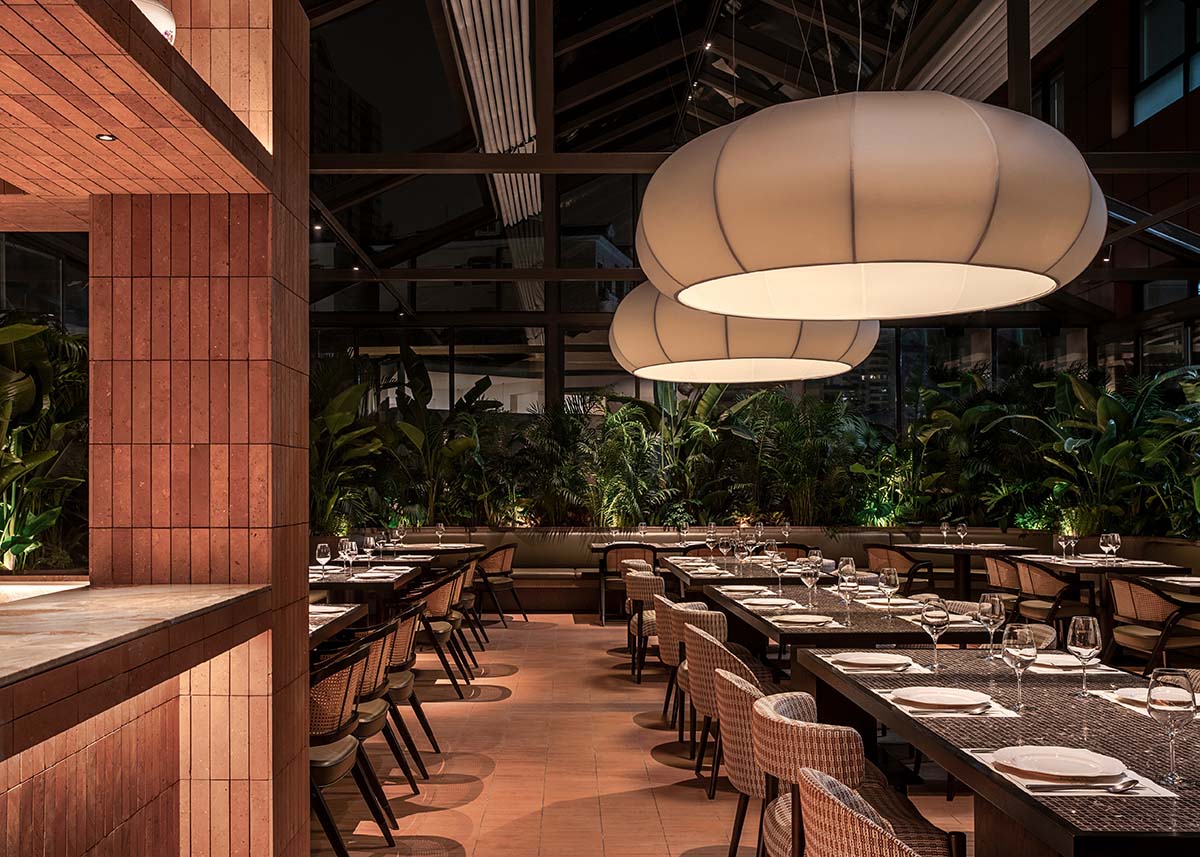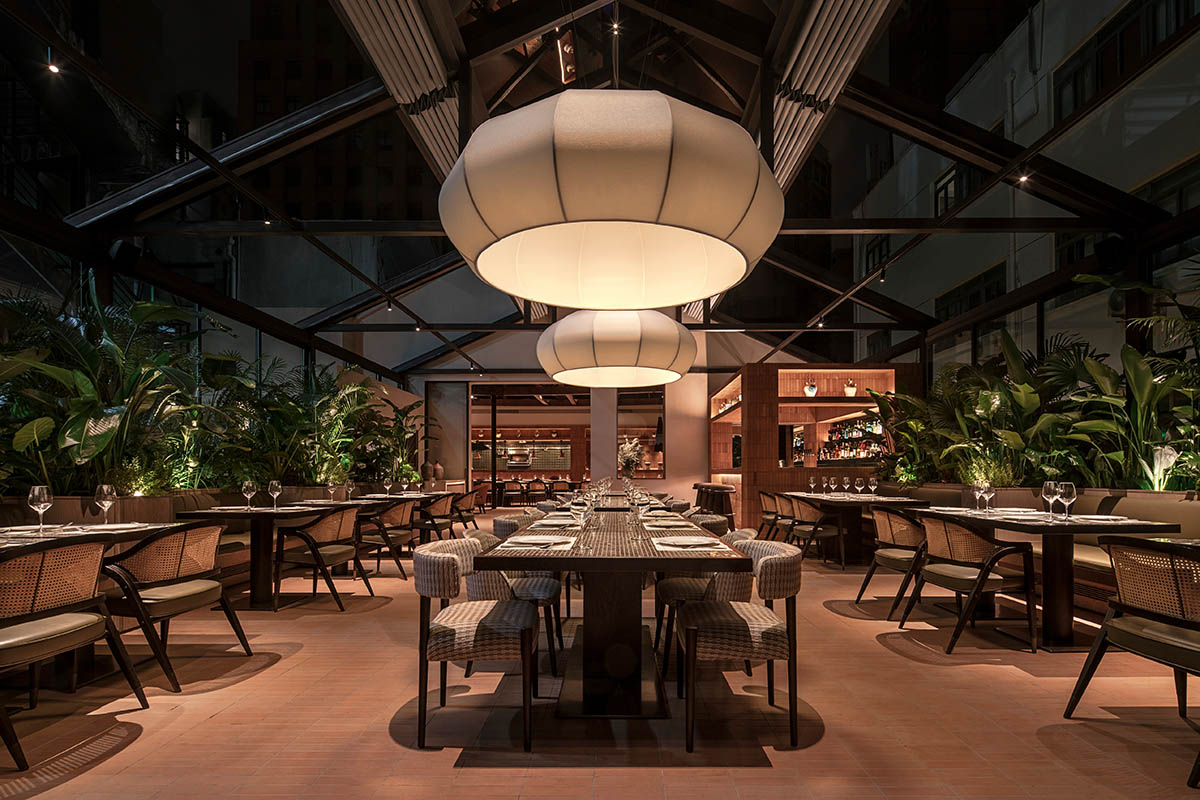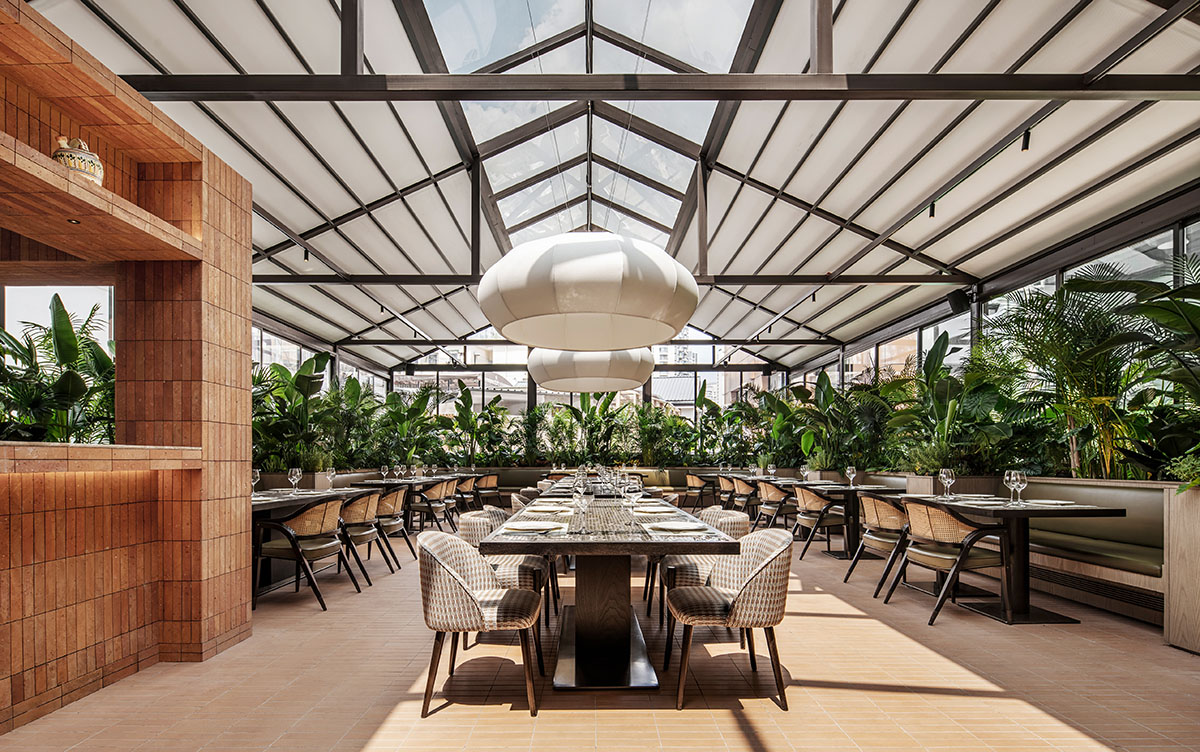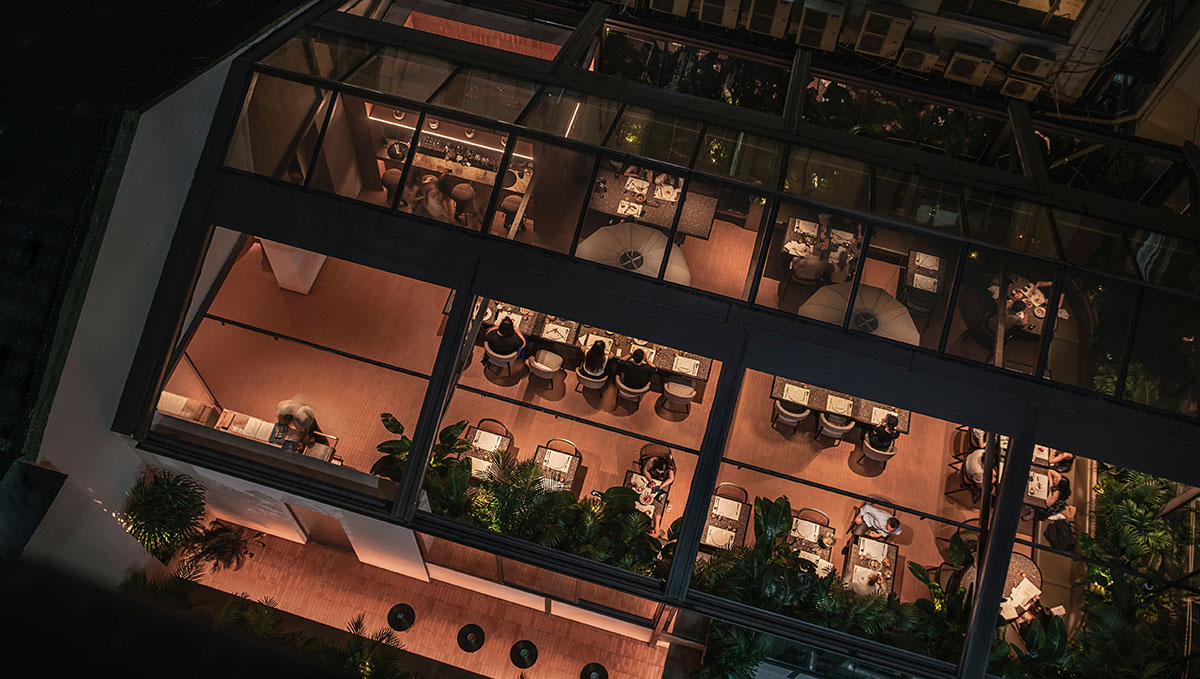 MDO also converted six existing village houses into a boutique hotel in Qinglongwu, an ancient village in Tonglu, Hangzhou, China.
MDO was founded in 2014 by partners Jaycee Chui and Justin Bridgland. The studio is an inter-disciplinary architectural and interior design practice based in Shanghai.
Project facts
Project name: Terrakota Restaurant Design
Location: Jing'an District, Shanghai, China
Project Area: 450m2
Design Team: More Design Office
Design Directors: Jaycee Chui, Justin Bridgland
Lead Designer: Tony Tang
Assistant Designers: Gaoda, Wangxia, Lu Jiaohua, Pan Chunxing
Completion Date: June 2023
All images © Pianfang Studio Shi Zifeng.
> via MDO