Spatial Praxes installs temporary sloping pavilions made of textured microcement in Shanghai
Shanghai-based design practice Spatial Praxes has built a temporary pavilion made of textured microcement in Shanghai, China.
Named Villages & Memory, the 100-square-metre pavilion is situated within the Shanghai World Expo Exhibition & Convention Center in Shanghai and was designed for a Chinese brand Cement Design.
Image © Spatial Praxes
Aiming to showcase the brand's products, the pavilion is composed of a cluster of sloping volumes featuring circular windows, doors, rounded walls, seating and showcasing furnitures made of smooth microcement.
Spatial Praxes paid attention to the notion of things that can possess dual qualities of both permanence and ephemerality.
Image © Spatial Praxes
"Aware that the pavilion would be temporary, Spatial Praxes posed the following question: how to create a sense of permanence given the transience of the event?."
To create the interconnected volumes, the studio was inspired by the form of traditional villages, and sought to juxtapose the fleeting nature of the pavilion with a timeless element of a community: a public sphere where its inhabitants converge and where memories are forged.
Image © Spatial Praxes
While exteriors and interiors are made up of textured microcement, floors are clad in white pebbles and vinyl sheets. Inside, furnitures are treated with smooth microcement to complement the outer language.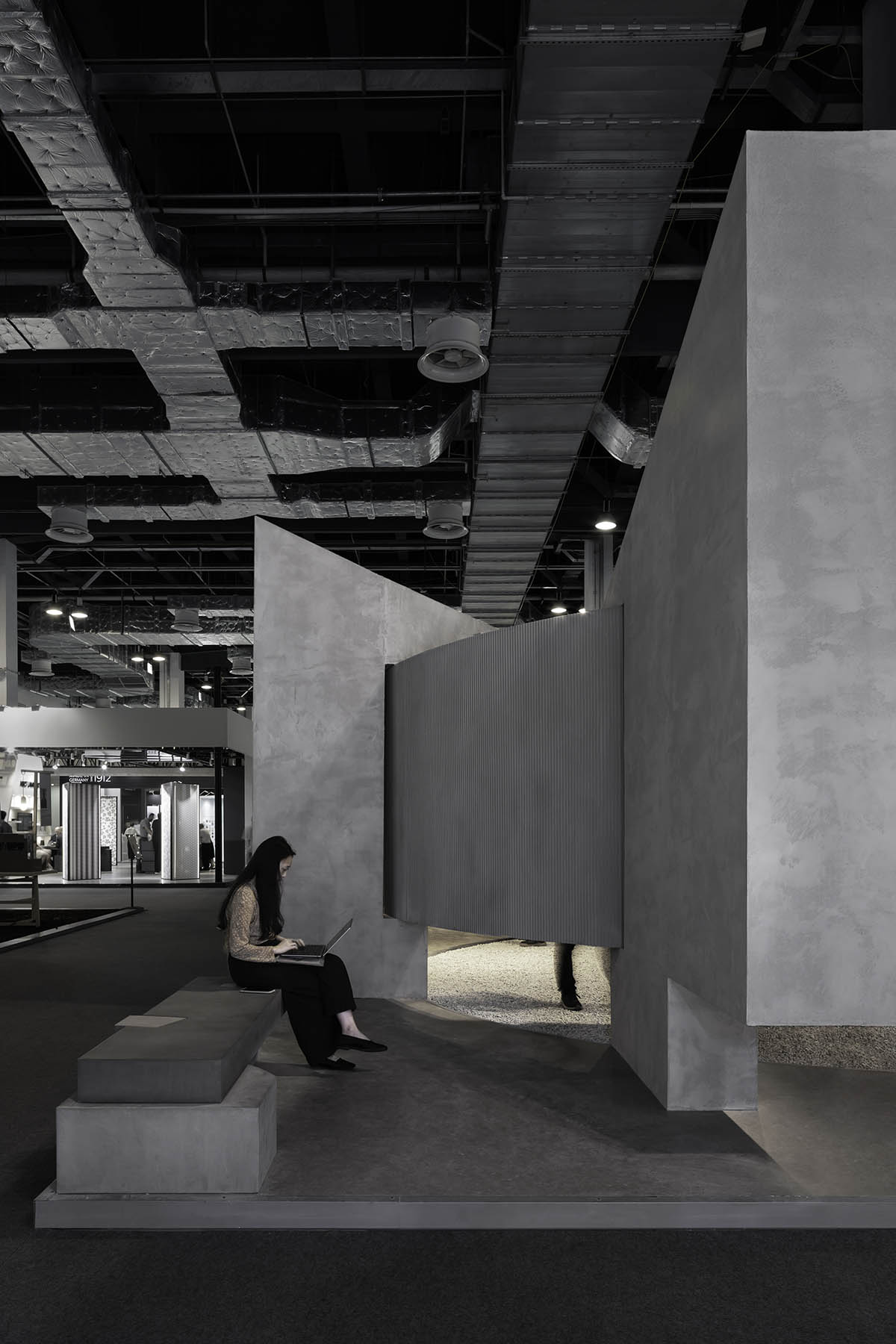 Image © Spatial Praxes
"The design embraces the makeshift clustering of buildings observed in traditional villages, which tend to culminate coherently around a large open public space," said Spatial Praxes.
"The pavilion comprises three cement houses with inward-sloping roofs, featuring entrances and galleries for displaying products."
"Pinwheeled along the perimeter, these houses create a sense of intimacy and enclosure while providing multiple entrances welcoming visitors from various directions," the studio added.
The studio designs a large opening at the heart of the pavilion to alleviate the density along the perimeter and serve as a public gathering space for product demonstrations and exchanges.
Image © Spatial Praxes
A textured ring-wall connects the houses into a unified whole while giving a tangible form to the public sphere.
Lifted 600 millimeters above the ground, the wall obstructs direct sight into the interior, while evoking a sense of curiosity by revealing only the footsteps within.
Entrance of the pavilion. Image © Chen Hao
"In an event that anticipates tens of thousands of visitors, each with but a few minutes or seconds to explore each stand, the Cement Design pavilion offers a temporary public square where guests are invited to linger and form lasting connections, even if only for a brief moment," the studio explained.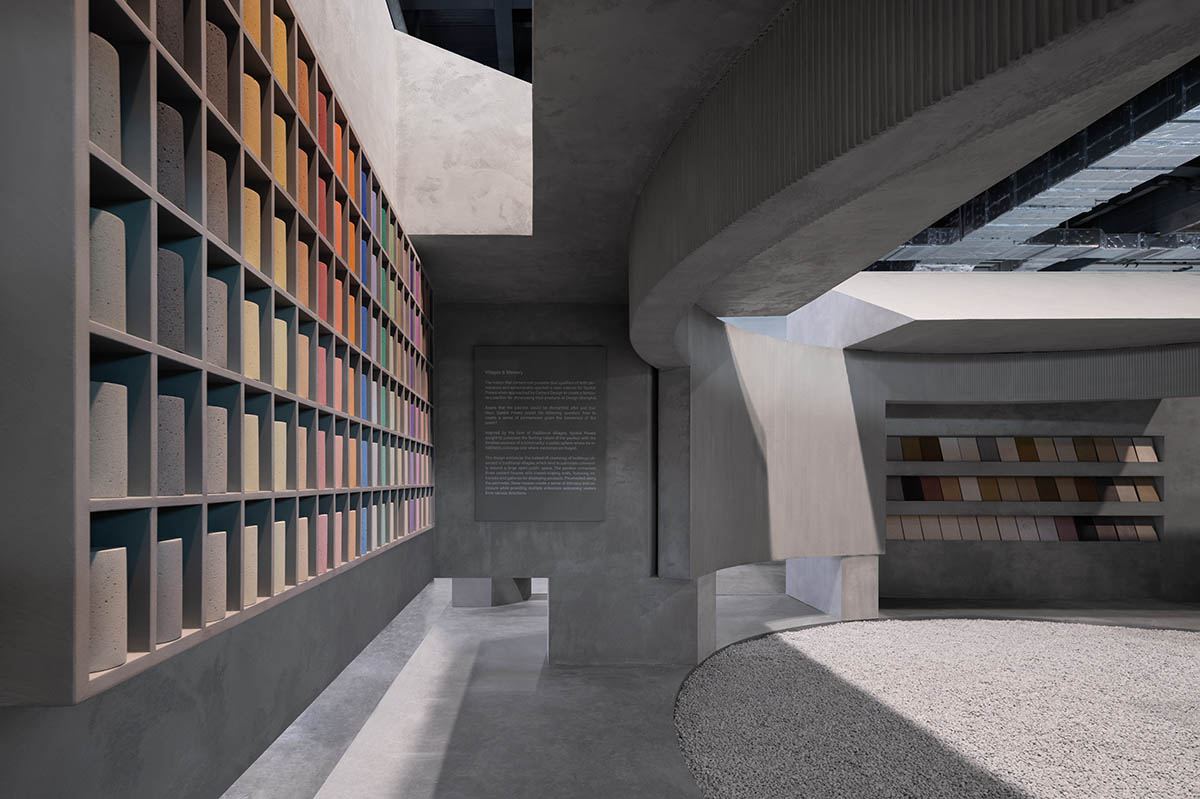 Image © Chen Hao
The temporary pavilion was on view for four days. After the pavilion diassembled, it will not be reassembled elsewhere, but the builder sent the entire structure back to its factory where it was processed for recycling.
In the installation, the builder used standard structures, substrates, and assembly methods that the firm uses on nearly all of their other projects. So it helped to save as much of material as possible.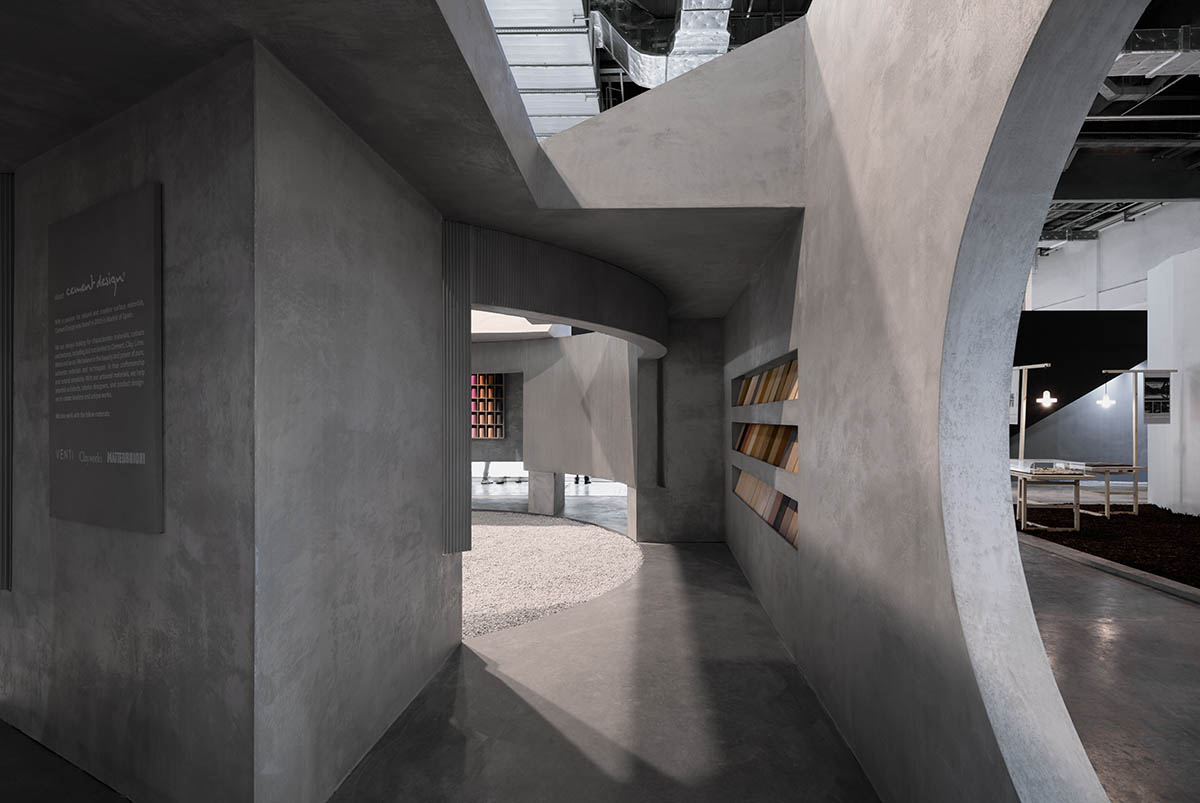 Image © Chen Hao
Image © Chen Hao
Public Sphere. Image © Chen Hao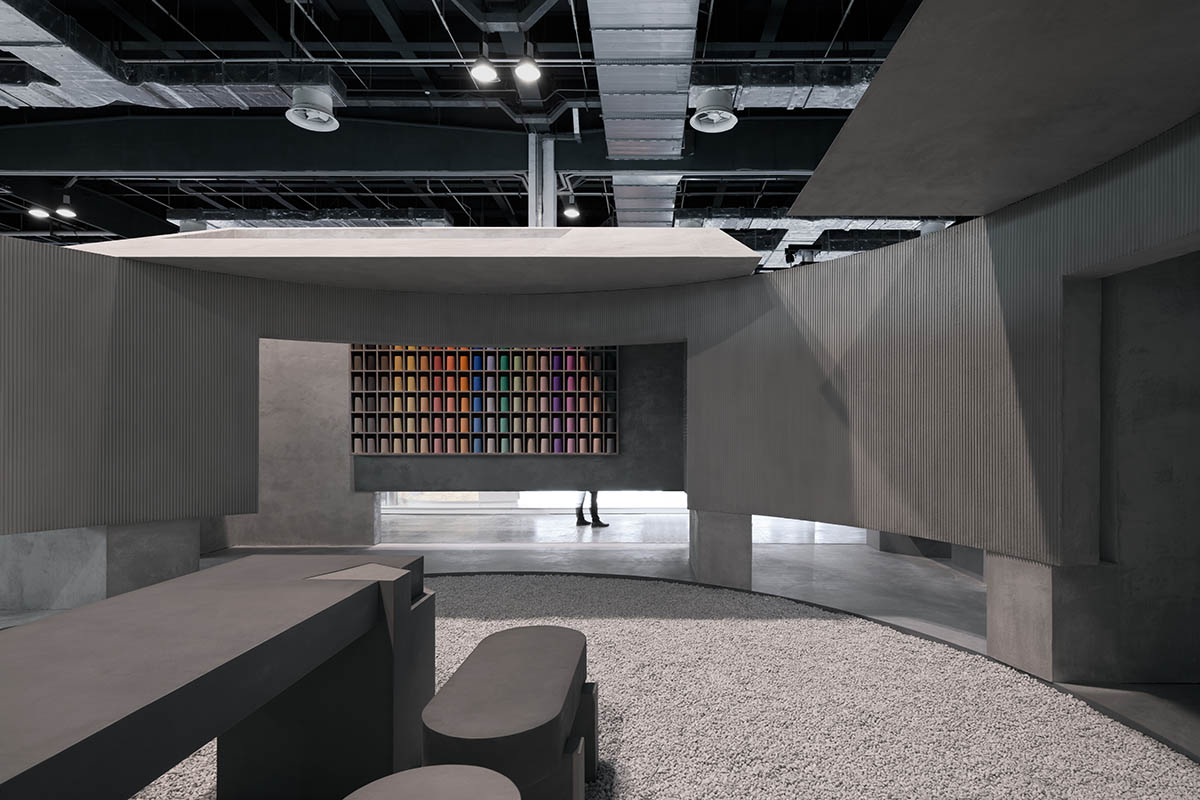 Public Sphere. Image © Chen Hao
Public Sphere. Image © Chen Hao
Public Sphere. Image © Spatial Praxes
Public Sphere. Image © Spatial Praxes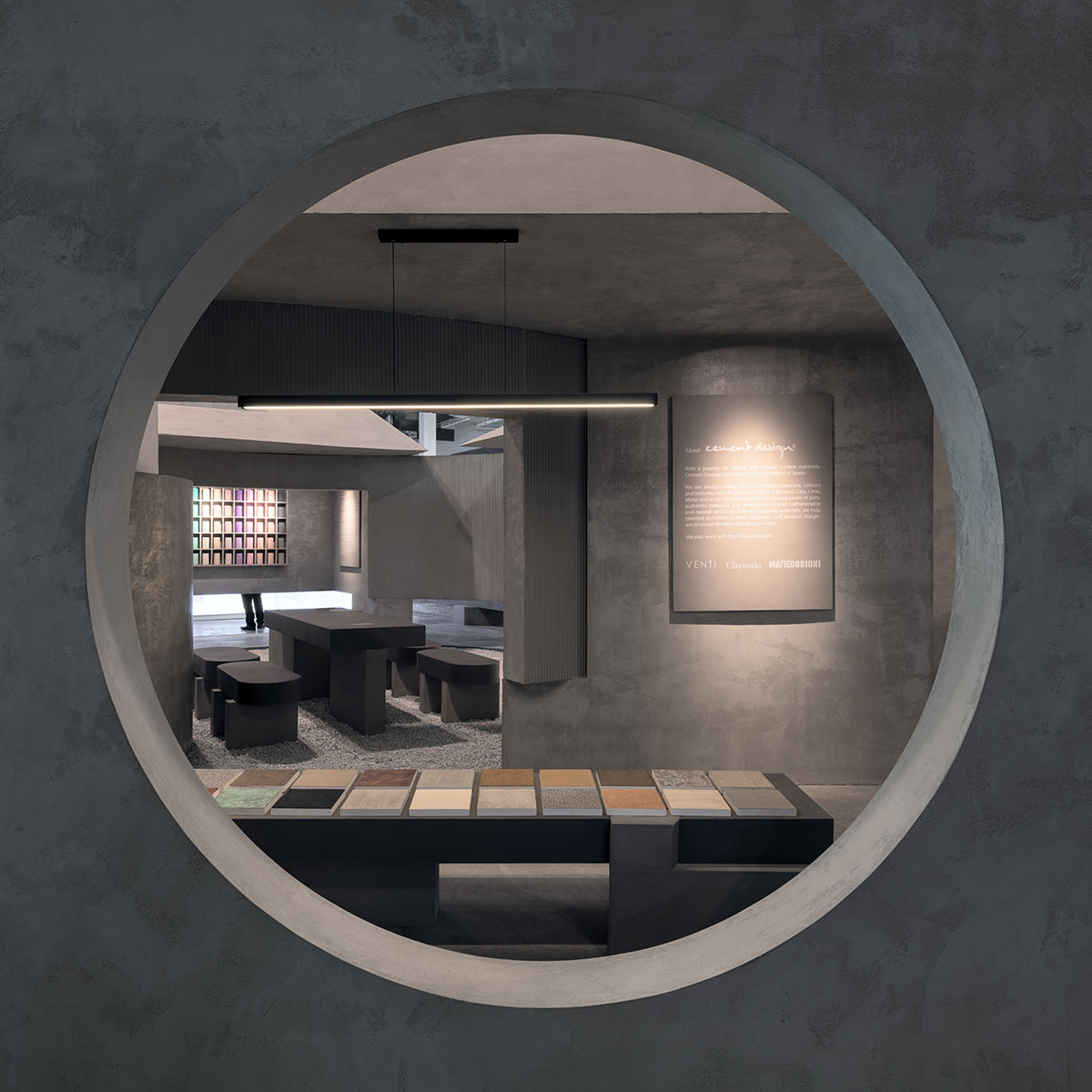 Framed view. Image © Chen Hao
Framed view. Image © Spatial Praxes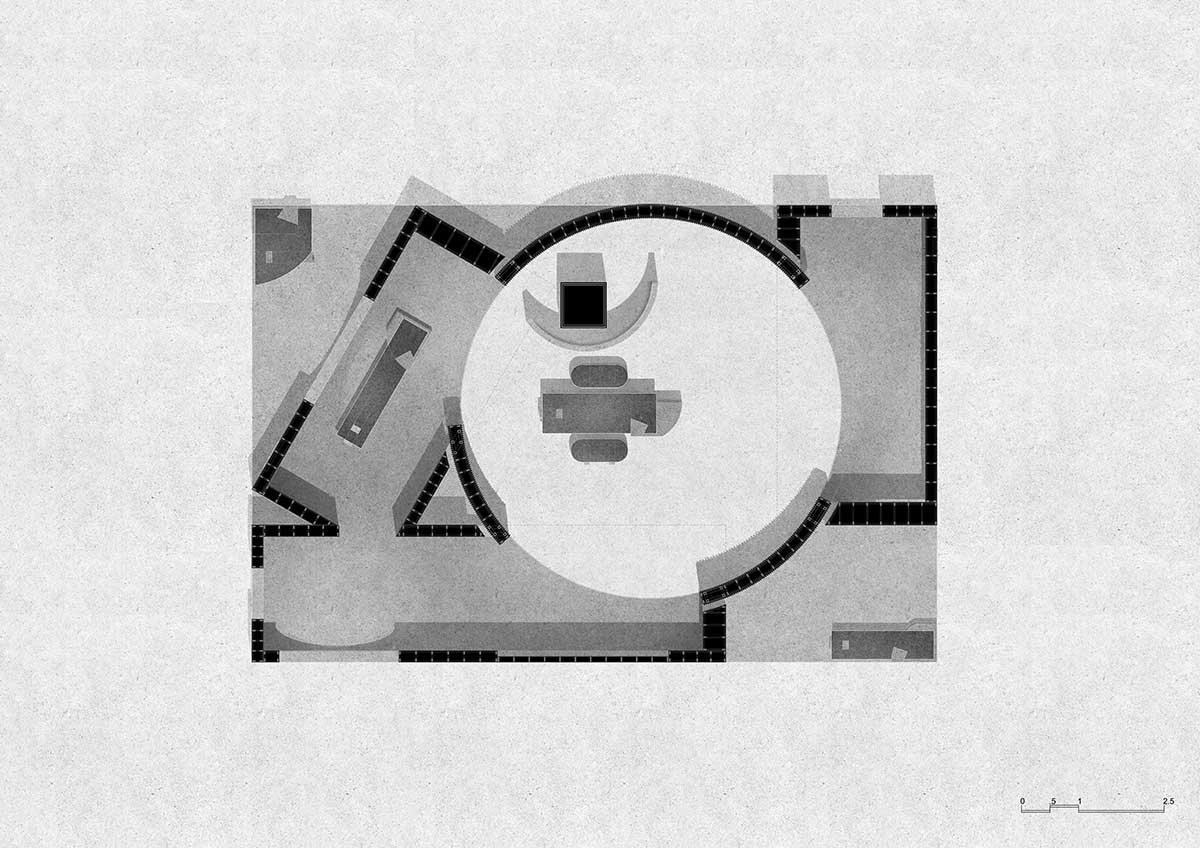 Plan
Section
Elevation
Axonometric drawing
Sketch furniture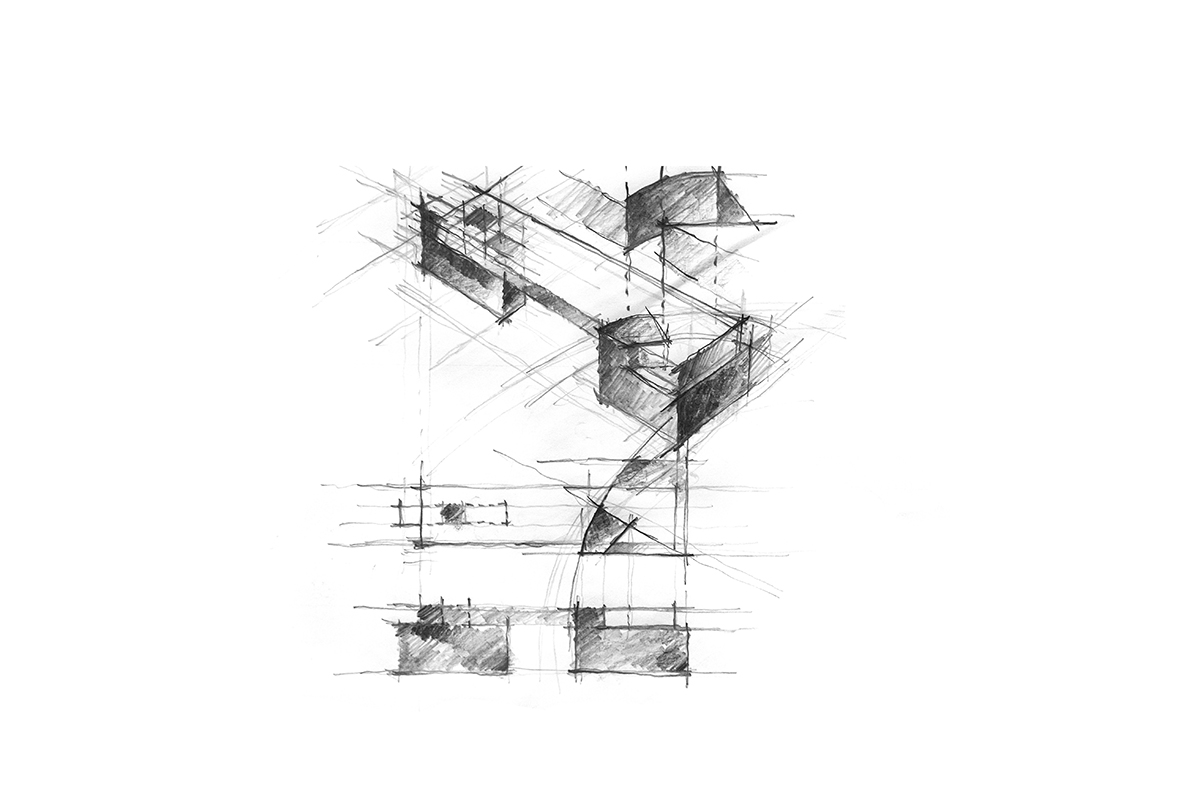 Sketch furniture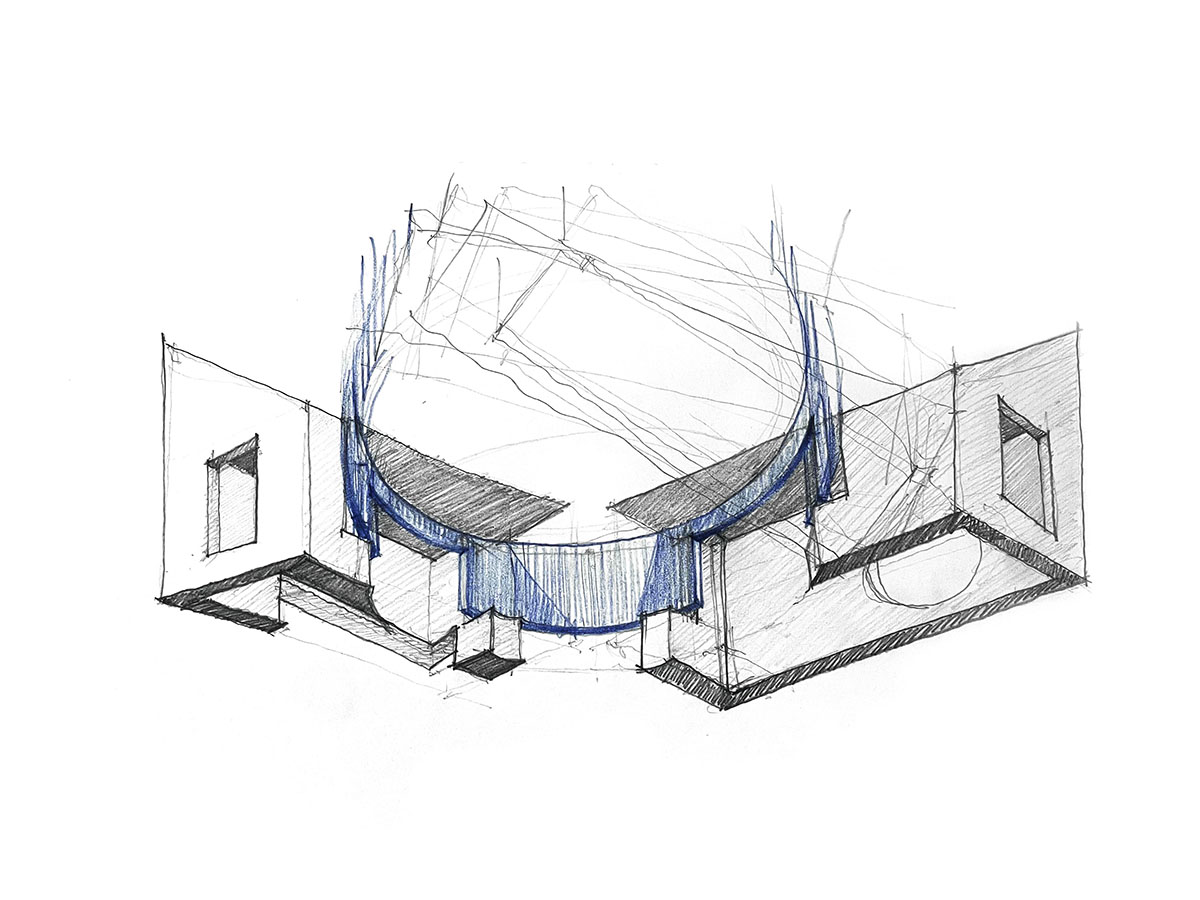 Sketch study
Model
Spatial Praxes, founded in 2022 by Sean King, and Scott Hsu, is operating at the intersecting territories between interior and architectural design.
Project facts
Project name: Villages & Memory
Architects: Spatial Praxes
Total area: 100m2
Location: Shanghai, China
Design start: March 2022 - April 2022
Project built: June 2023
Client: Cement Design
Partners In Charge: Scott Hsu, Sean King
Design Team: Criss Yan, Mia Jiang, Ma Guohong
Top image © Chen Hao.
All drawings © Spatial Praxes.
> via Spatial Praxes