TAA DESIGN built hotel made of "flying greenery blocks" in Vietnam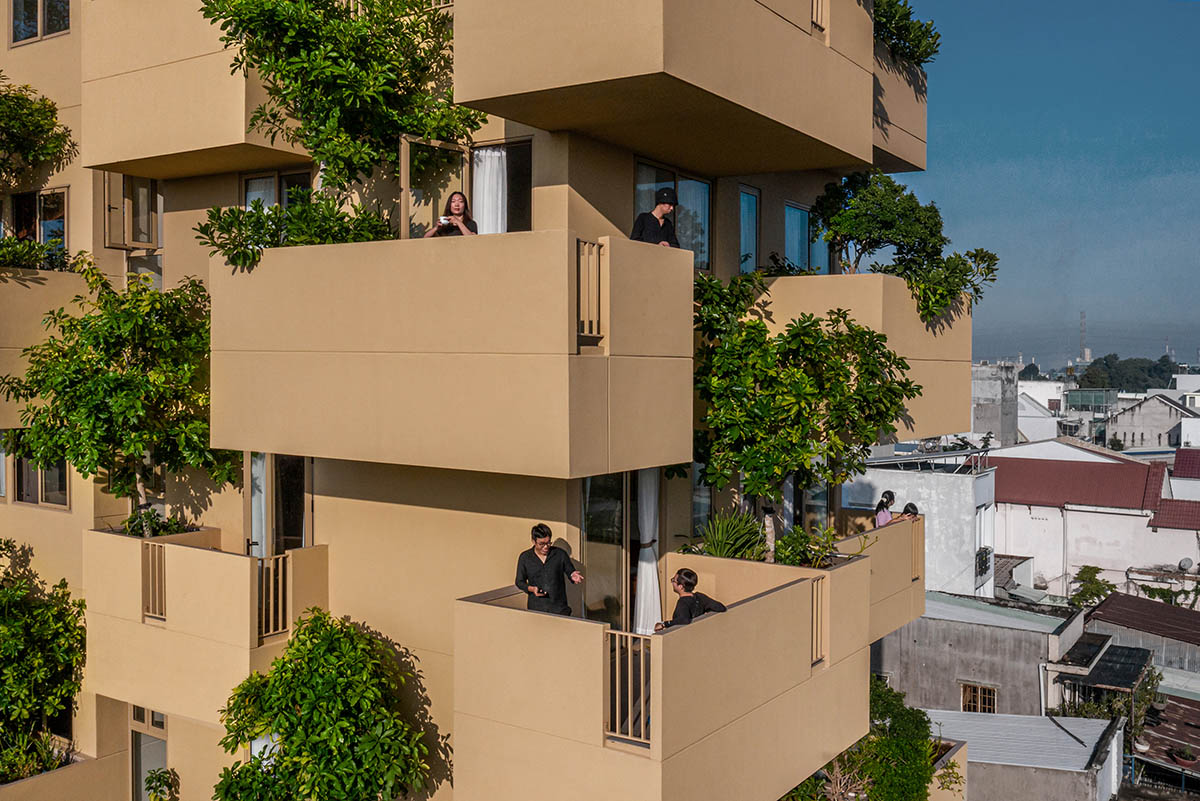 Vietnamese architecture studio TAA DESIGN has built a hotel that features a series of "flying greenery blocks" in the Phu My town, Ba Ria Vung Tau, Vietnam.
Named The Flying Block Hotel, the 1,200-square-metre hotel consists of accommodation units and resorts for professionals living and working in Phu My town.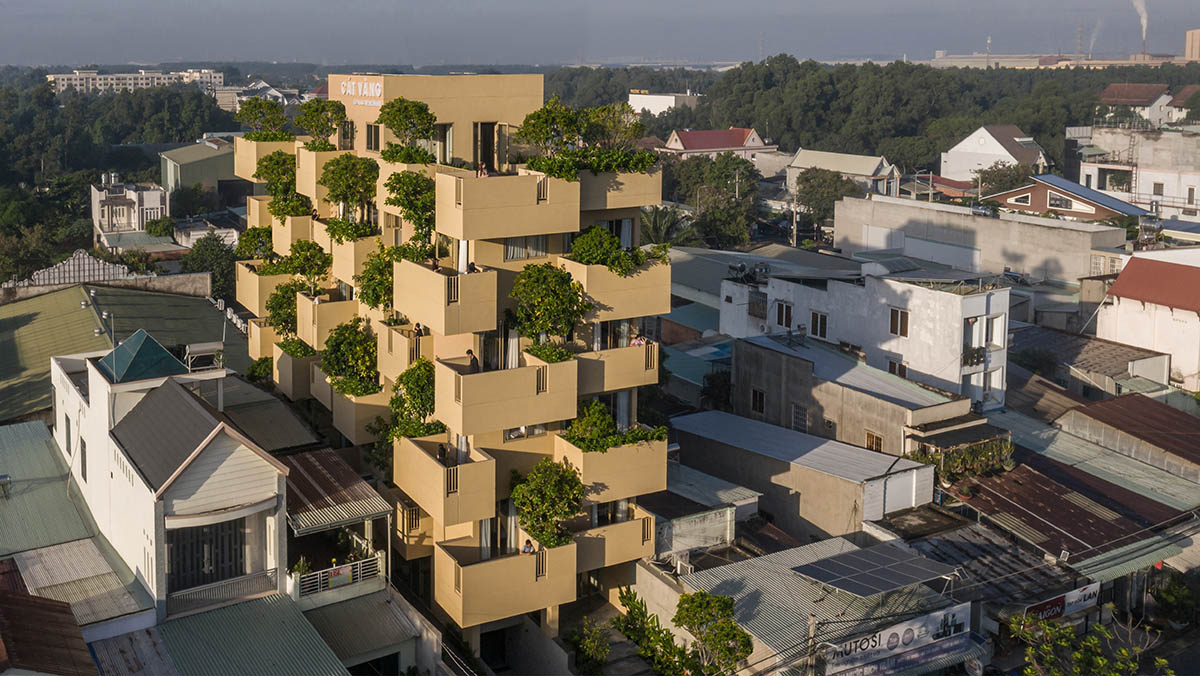 The town has the largest concentration of industrial parks in Ba Ria Vung Tau province is located, with many heavy industrial factories and container ports. Improving the quality of the living environment is the focus of the project.
TAA DESIGN was commissioned to design a hotel to provide accomodation units that have distinctive character within its surrounding.
The hotel, which has earthy tones, has balconies protruding from every point in different sizes and green elements.
The studio started their design concept with the idea of creating "flying greenery blocks".
The dimensions of the balconies have width of 2 meters and 3.5 meters, changing depending on the façade dimensions.
According to the studio, the goal of the balconies is to provide a variety of outdoor activities, such as a garden, elevated playground, that are integrated into each space to offer a natural experience and relaxation after a day of work in the industrial park.
The blocks are arranged in a staggered manner to create vertical spaces for trees to grow and develop, while also creating a lively rhythm on the facade.
The plan layout is divided into four blocks, with the traffic lane also serving as a natural ventilation gap to increase airflow. The combination of the extended blocks and large trees provide shade to the surface of the building.
"The flying block" is a design solution that aims to improve the living quality of high-rise complexes in urban areas," said TAA DESIGN.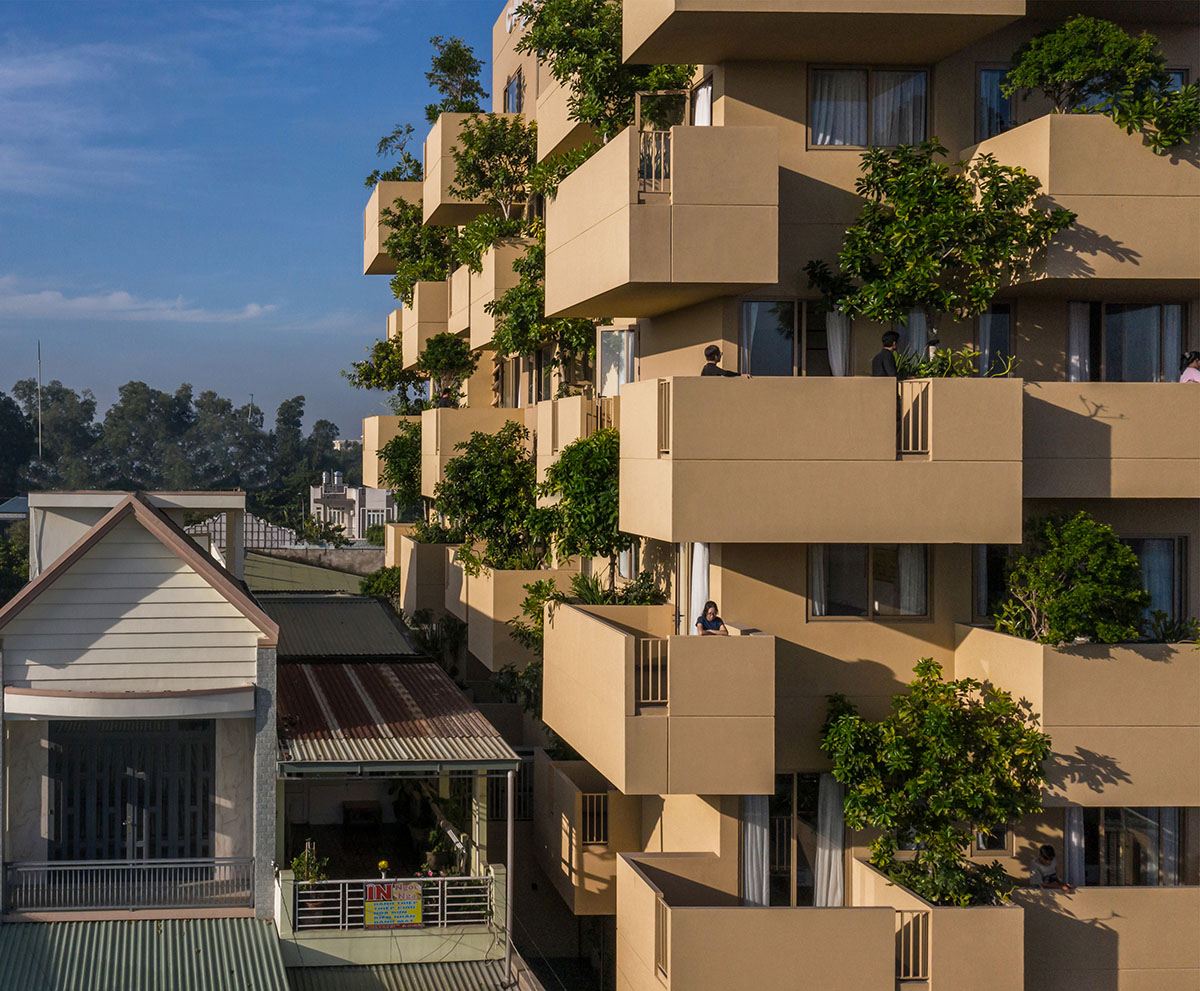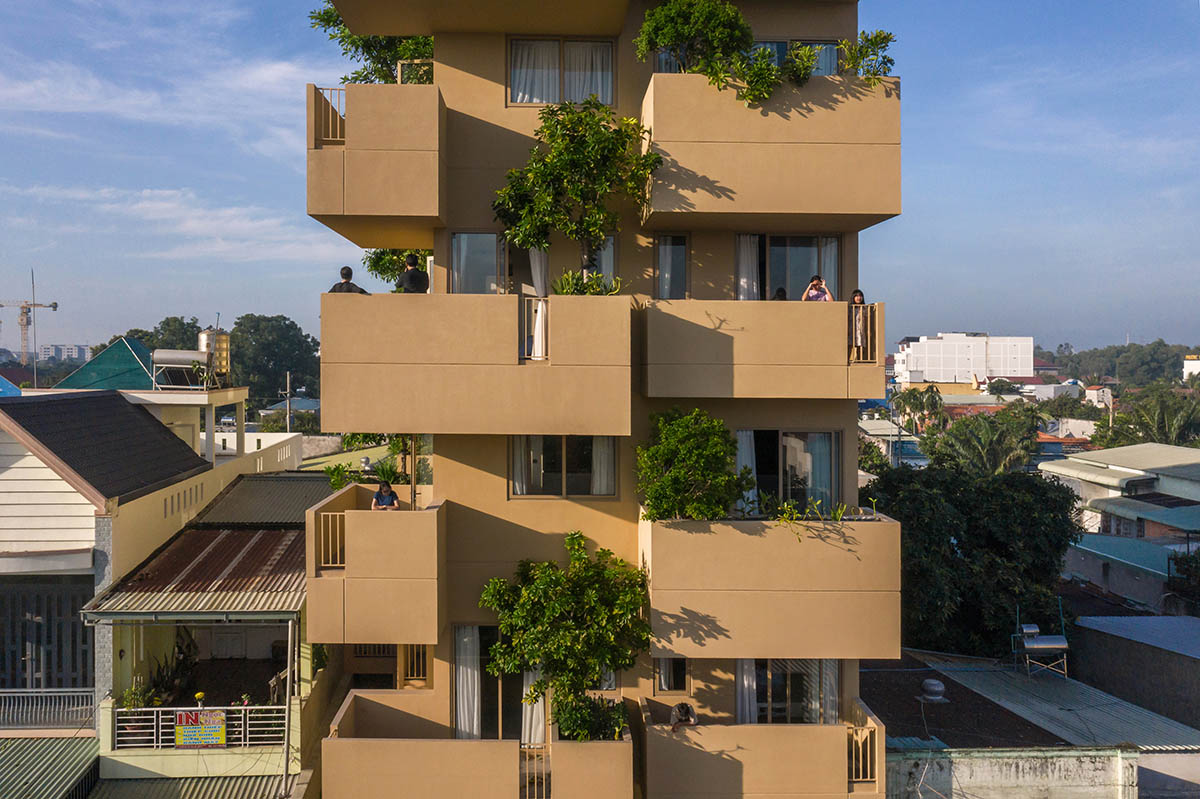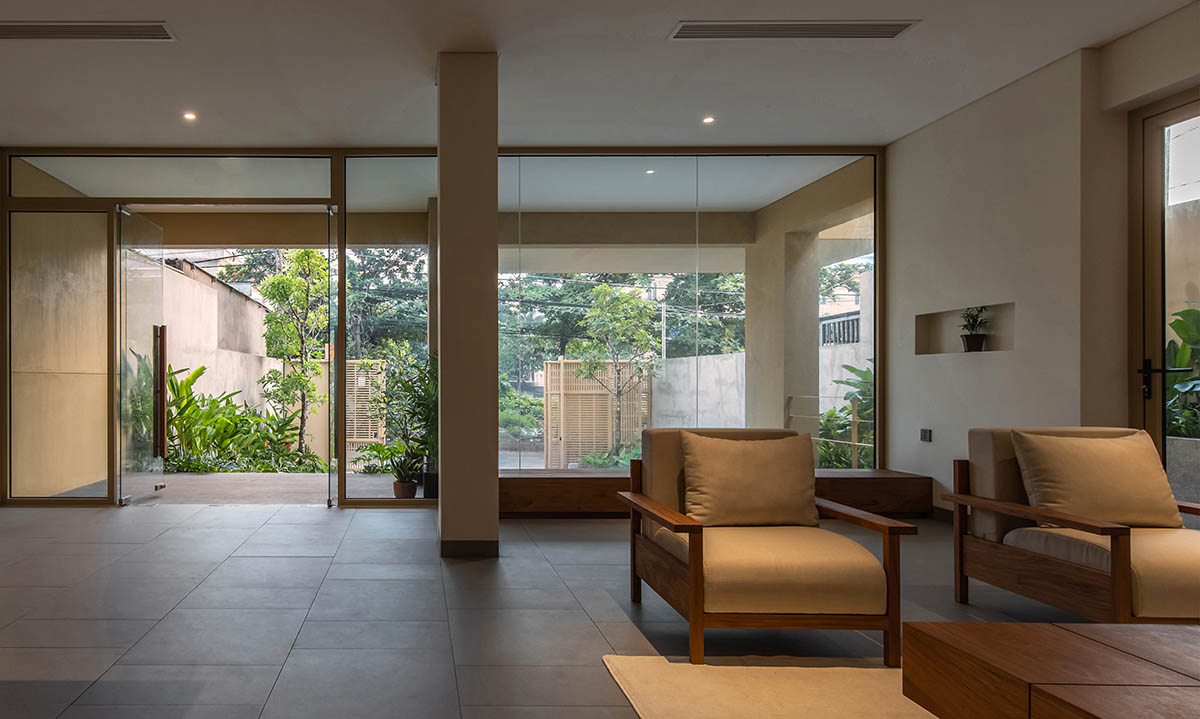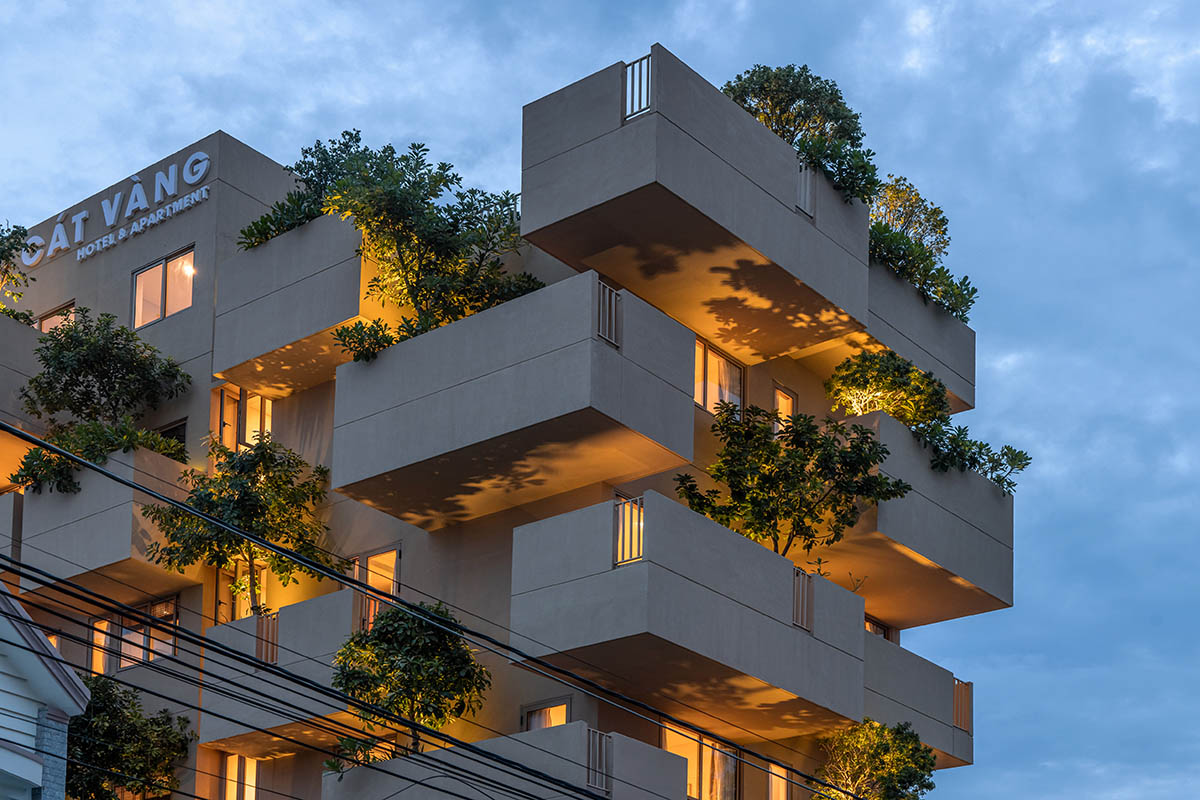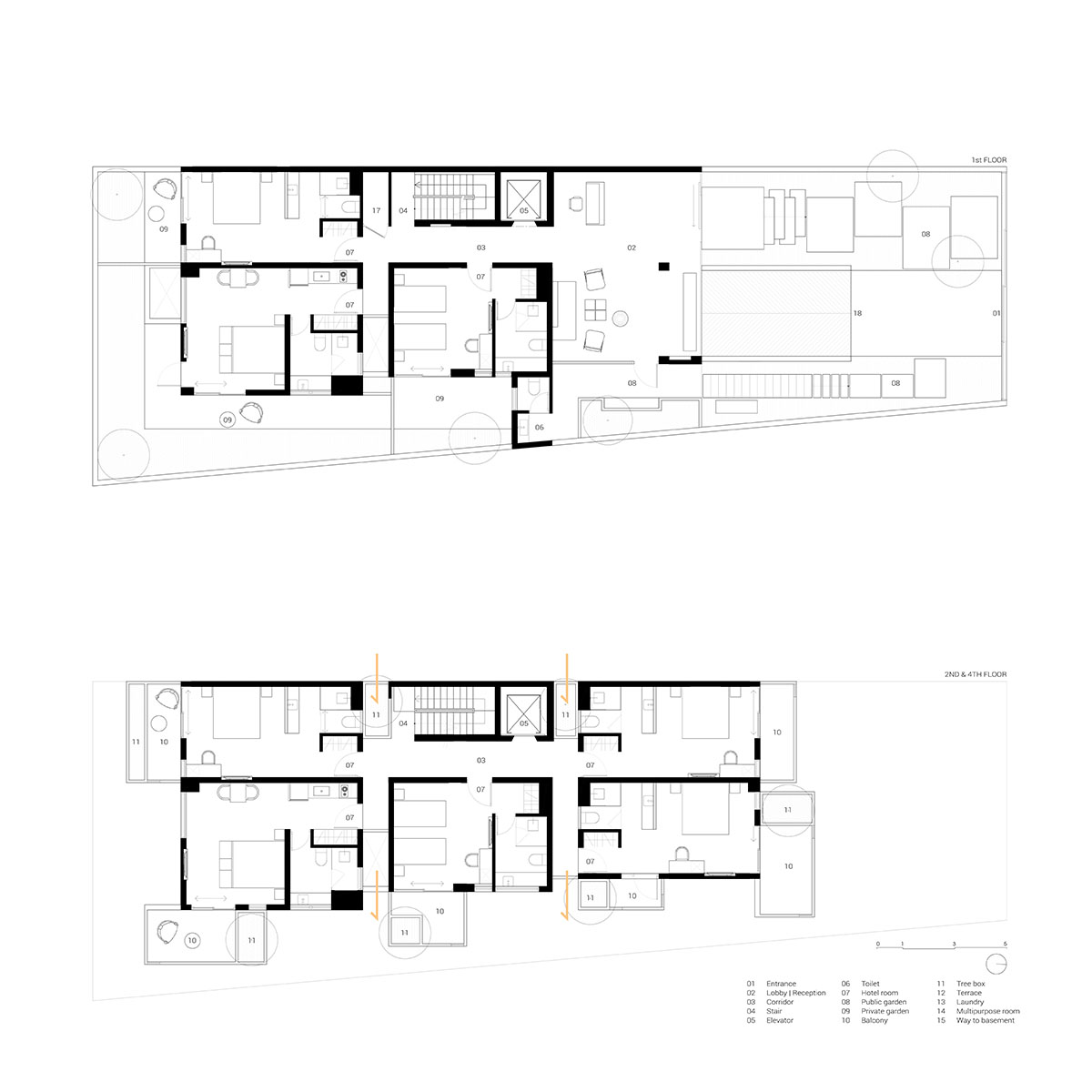 1st, 2nd, 4th floor plans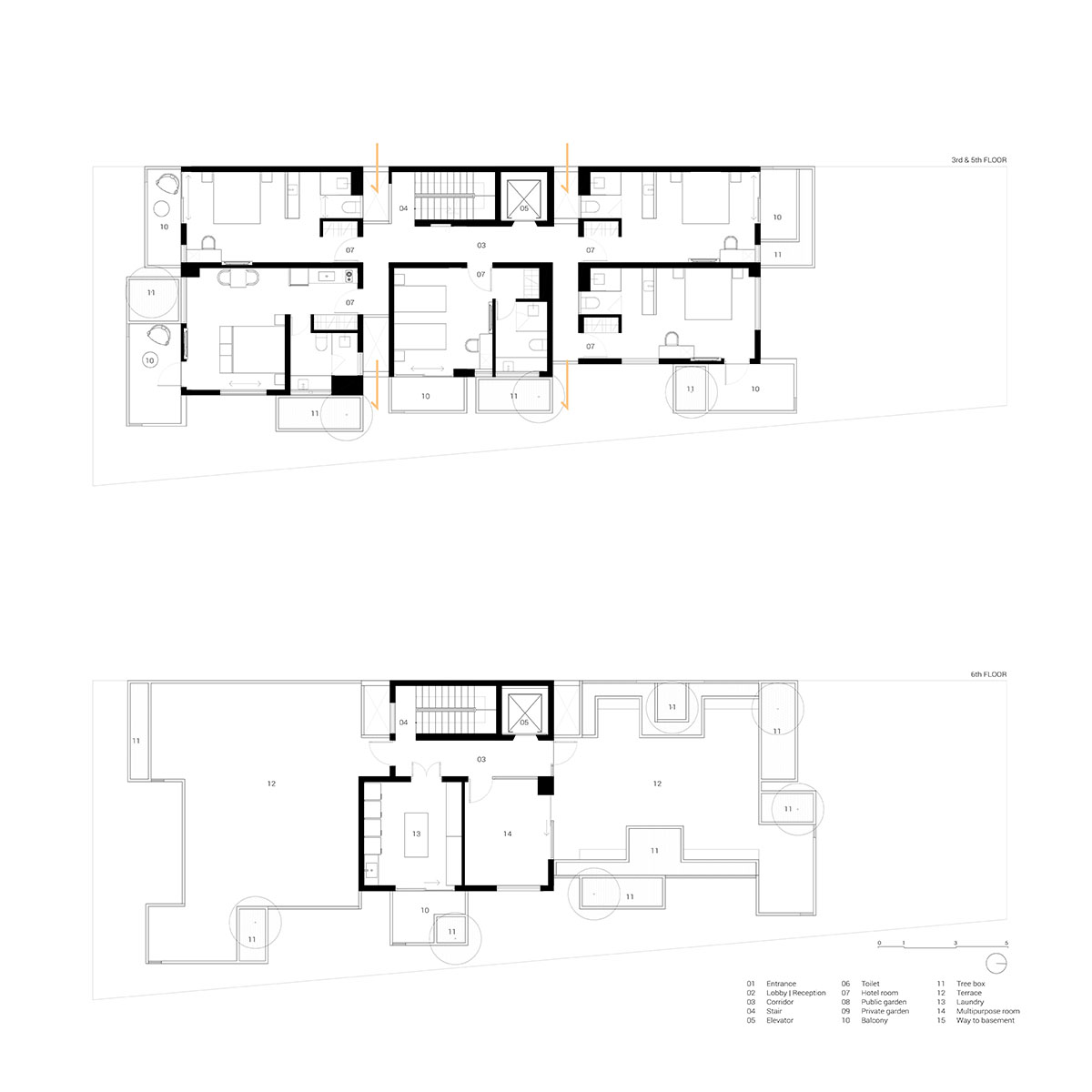 3rd, 5th, 6th floor plans
Diagrams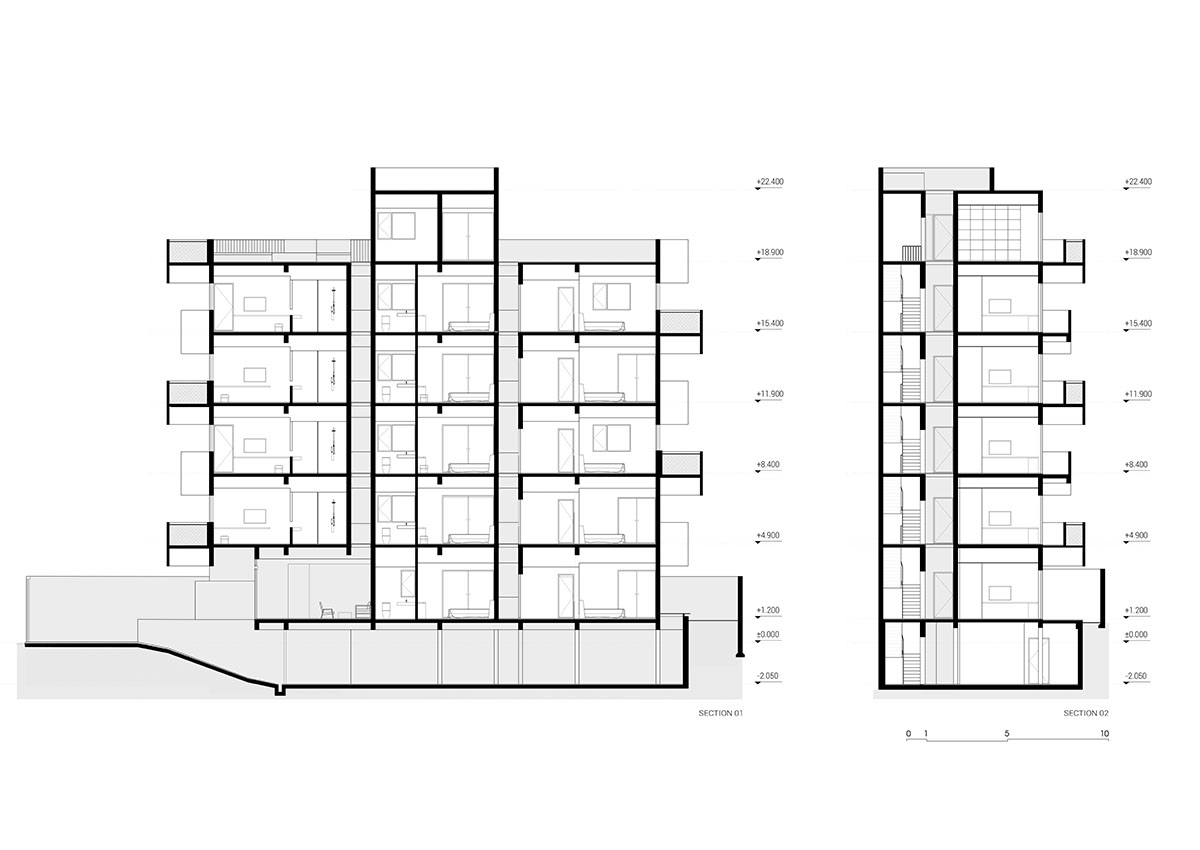 Sections
Elevations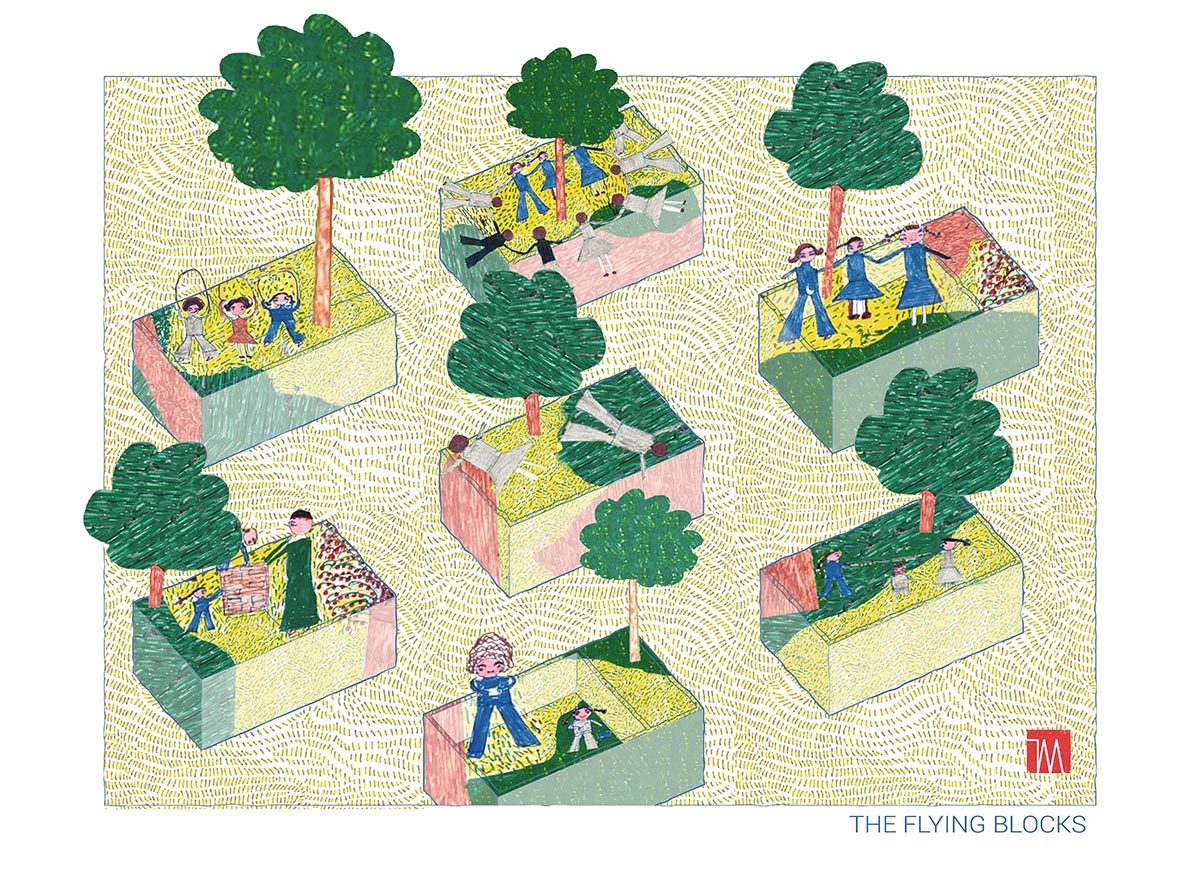 Conceptual diagram
TAA DESIGN built a new public space covered by pitched roofs and rough concrete walls painted with pink tones in Phu My, Ba Ria - Vung Tau, Vietnam. The Red Roof in Vietnam is one of key projects of the studio.
TAA DESIGN won the WA Award with Tony Fruit Office in Vietnam in the 38th Cycle.
Project facts
Project name: The Flying Block Hotel
Design Studio: TAA DESIGN
Principle Architect: Nguyen Van Thien
Architects: Nguyen Van Thien, Tran Anh Huy, Ngo Thi Bao Nhi.
Building Type: Hotel
Location: Phu My, Ba Ria Vung Tau, Viet Nam.
Site: 300 m2
Allowable Building Area: 200 m2
Built Area: 1200 m2
Completed year: 2023
Constrution: Doricons
Material: Natural wood, aluminum xingfa, taicera tiles.
All images © Hoang Le.
All drawings © TAA DESIGN.
> via TAA DESIGN