Metaverse Architecture Biennale will be held from 21 to 24 September, 2023
Metaverse Architecture Biennale (MAB) will take place this year on September 21-24, 2023.
Themed as Presence of the Future, the event will bring together top creators worldwide to manifest the significance of architecture and design in reshaping Web3 and the Metaverse as a powerful platform for business and culture.
Inspired by the Venice Biennale and Expo, the Metaverse Architecture Biennale showcases virtual pavilions and worlds created by architects standing in the avant-garde of digital design with such names as Killa Design, LAVA, PLP, ATRIUM, Soomeen Hahm, Spaces DAO, DA!, Il Prisma, SA lab, iheartblob, Mariana Cabugueira Studios, Illusorr, Drew Gilbert, plus fifteen foremost designers selected through the open call.
Decentraland and W3rlds, two prominent metaverse platforms, will serve as venues, creating an immersive experience for visitors. Attendees will have the opportunity to teleport between these two worlds, exploring virtual pavilions, engaging in interactive exhibits, and connecting with a global community of creators. This online event will be free and open to everyone, requiring only a computer to enter the platforms.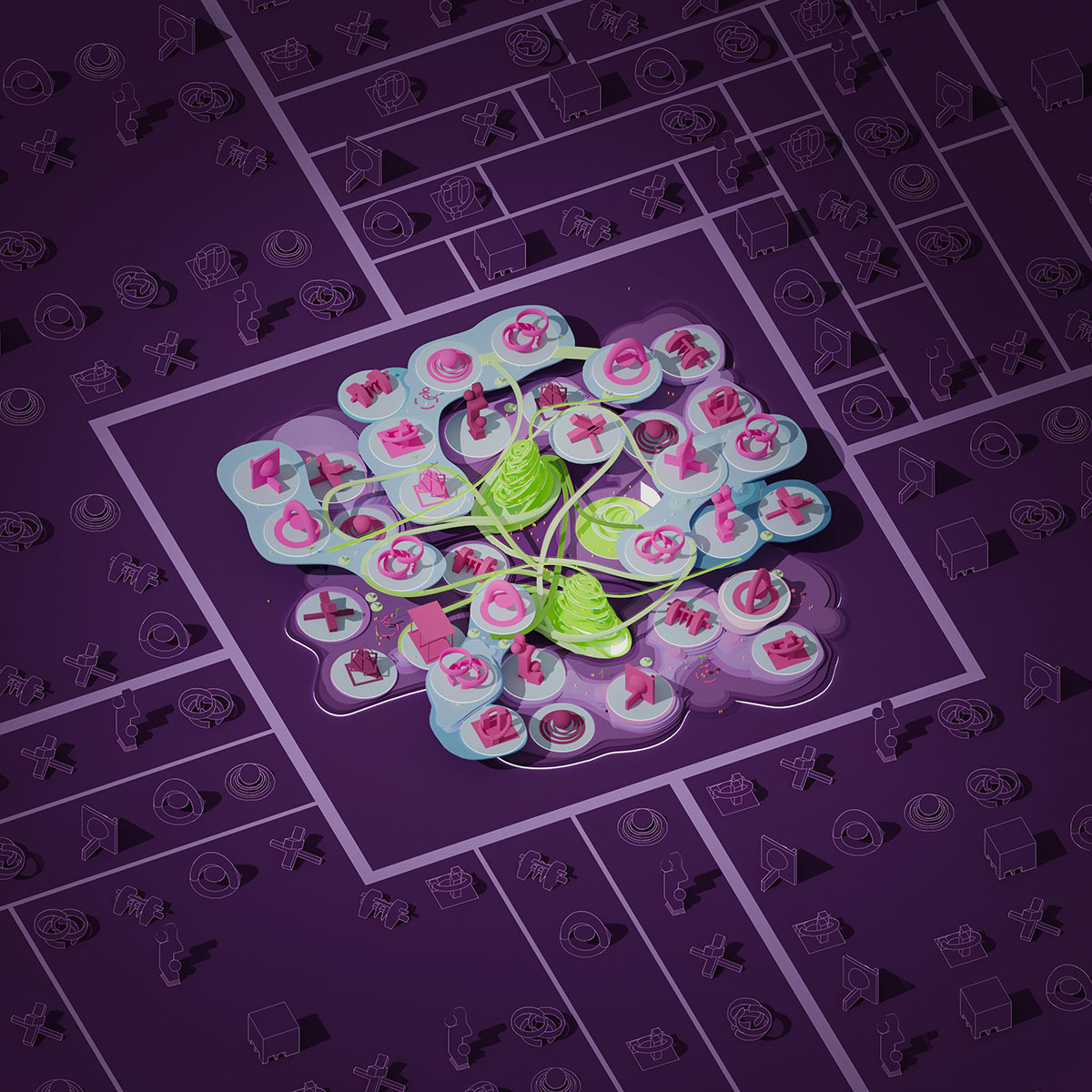 The First Metaverse Architecture Biennale is a visionary initiative that will serve as a platform for showcasing the innovative potential of the Metaverse and exploring its impact on various industries. During 4 days, participants will have the opportunity to engage with virtual pavilions created by top designers, attend captivating talks and performances, and discover advanced solutions for businesses in the Metaverse.
The event will feature renowned architectural firms, industry leaders, and visionary creators who are at the forefront of this digital revolution. An open call for virtual creators has already been launched to choose global talents and to showcase their projects among the big names at the Biennale.
In addition to the "build" environment at the Biennale, visitors will have a chance to participate in cultural and entertainment events, lectures and public talks, Architecture Carnival, and more. The public program will be published closer to the event date and will include experts from the architecture, Metaverse, design, and marketing industries.
"We aim to redefine the role of architecture and design in shaping the future of the Metaverse. We truly believe that architecture will play an integral part in the creation of the Metaverse, as graphic design played in shaping the internet we use today," said Sergey Nadtochiy, co-organizer and curator of MAB.
"This event will not only showcase the remarkable creativity of our global community, but also serve as a platform for exploring the limitless possibilities that the Metaverse offers to businesses worldwide," added Irina Dubovik, co-organizer of MAB.
With over 50,000 expected visitors, 10 major companies, and an open call for awards, this event presents a unique chance to contribute to web3 technologies and to gain exposure to a global audience.
Organizers promise to make various activations prior to the event to allow the audience to become more familiar with the metaverse platforms, Web3 technologies, and topics of virtual architecture and design.
Follow the event's news on their website and on social media to learn more about partnership opportunities and registration for the event.
The MAB Organizers team, W3rlds, Dearch Space, Metancy, and Web3 Digital Marketing, are leading forces in the field of architecture and design, dedicated to pushing the boundaries of creativity and innovation, with a deep passion for embracing emerging technologies.
Organized by: W3rlds, Dearch Space, Metancy, and Web3 Digital Marketing.
This online event will be free and open to everyone, requiring only a computer to enter the platforms.
About Metaverse Architecture Biennale (MAB)
Metaverse Architecture Biennale (MAB) is a global initiative organized by W3rlds, Dearch Space, Metancy, and Web3 Digital Marketing, companies behind many well-known metaverse events, digital marketing campaigns, and award-winning virtual architecture projects. Decentraland and W3rlds are two of the most popular metaverse platforms, with hundreds of thousands of monthly visitors and hundreds of projects by different brands.
The festival is supported significantly by the growing metaverse community, its creators, and companies working in the field. It also encourages more partners and media to join the event to make it a true celebration of metaverse culture and business opportunities.
All images courtesy of Metaverse Architecture Biennale.
> via Metaverse Architecture Biennale