Dark furnitures combined with light textures in interiors of this apartment in Valencia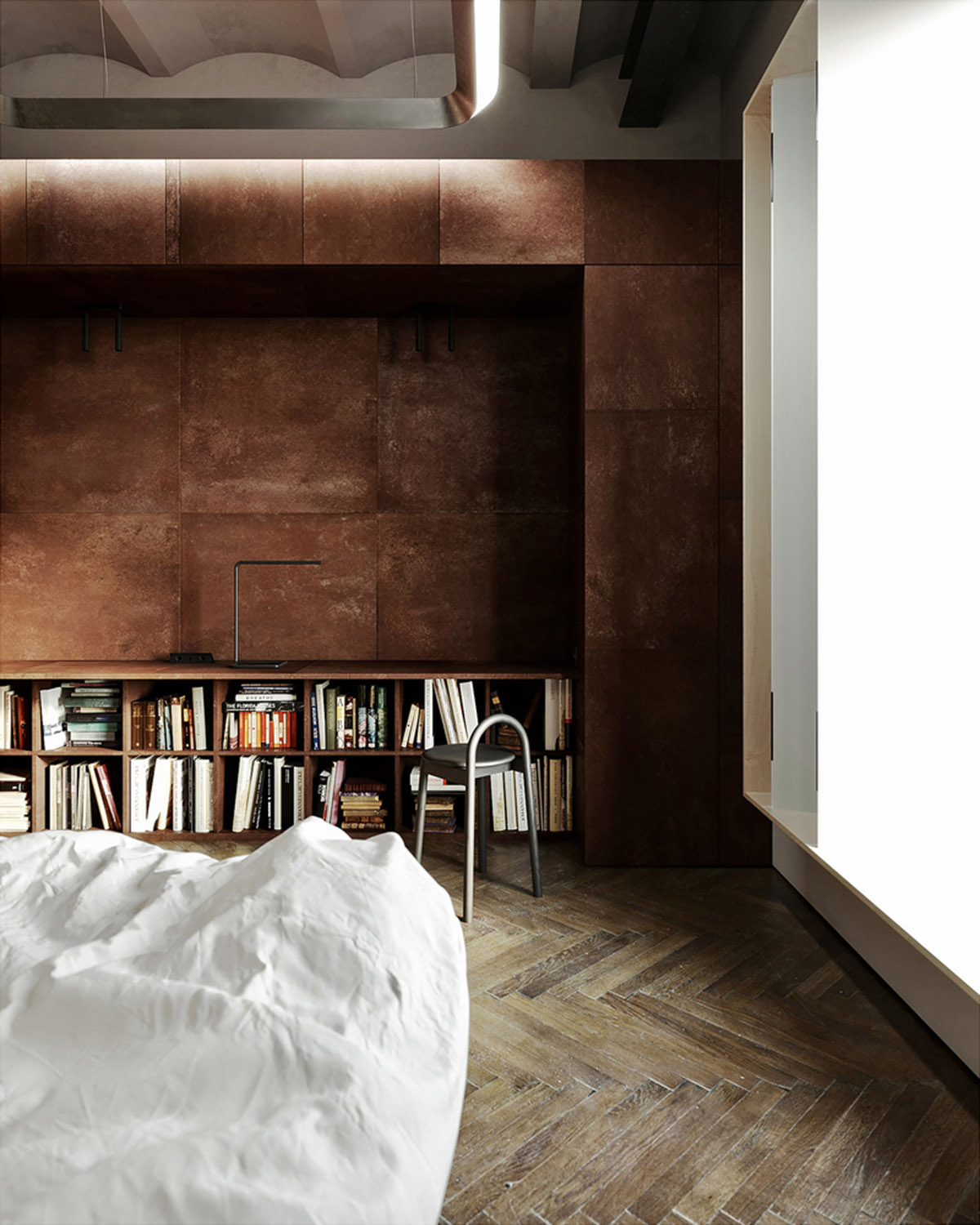 unnamed studio has renovated interiors of an apartment in Valencia by combining dark furnitures with light textures.
Named flat|1, the 120-square-metre apartment creates a sharp contrast in smooth transition that reflects different variations of moods. The interiors become an embodiment of vivid and, at the same time, controversial ideas.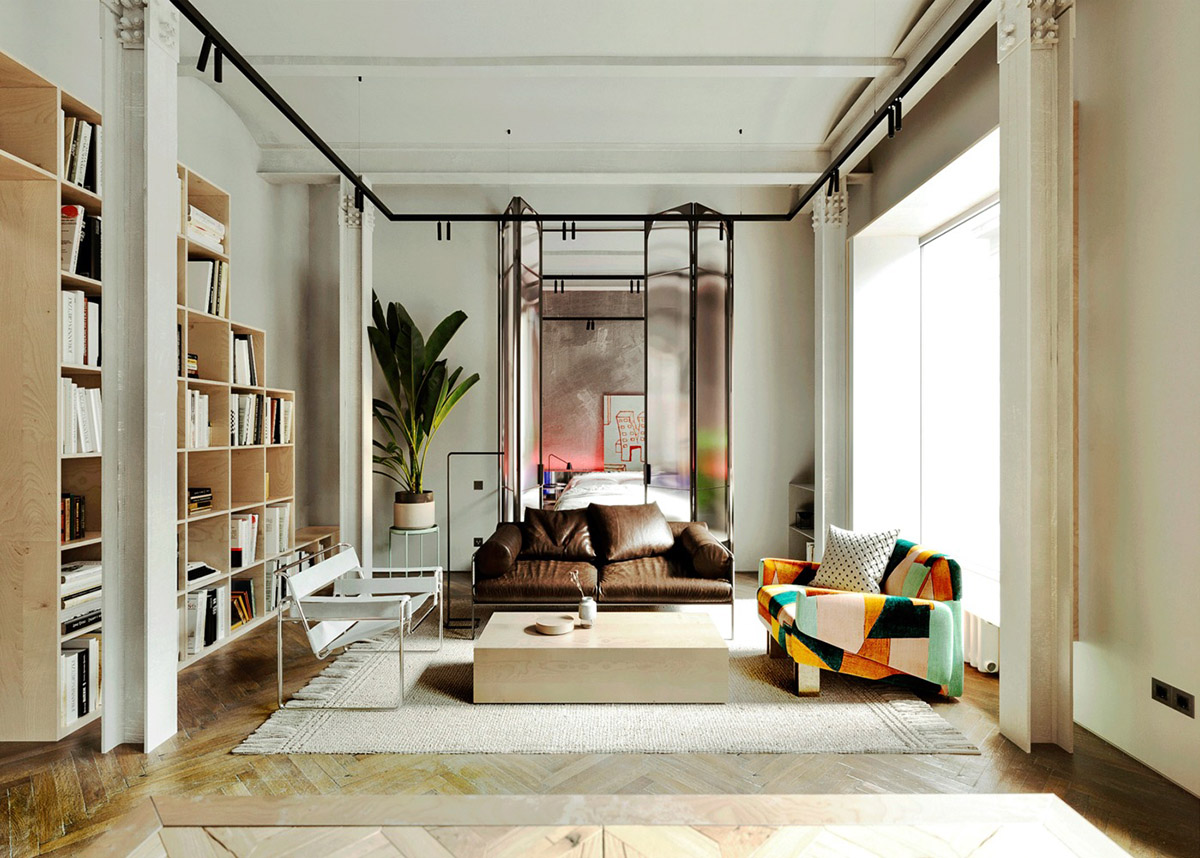 The studio said, "the main idea of the interior was to preserve the history of the place and add its own, new history."
Located in Valencia, Spain, the plan draws an alongated layout and consists of two bedrooms, kitchen and dining space with wc and terrace.
In the renovation process, the architects preserved the original floors, vaulted ceilings, as well as other original details.
"The shade of the space is calm, with bright dominant accents; the combination of both eclectic interior decorations and modern techniques is another requiring theme of the project," the firm added.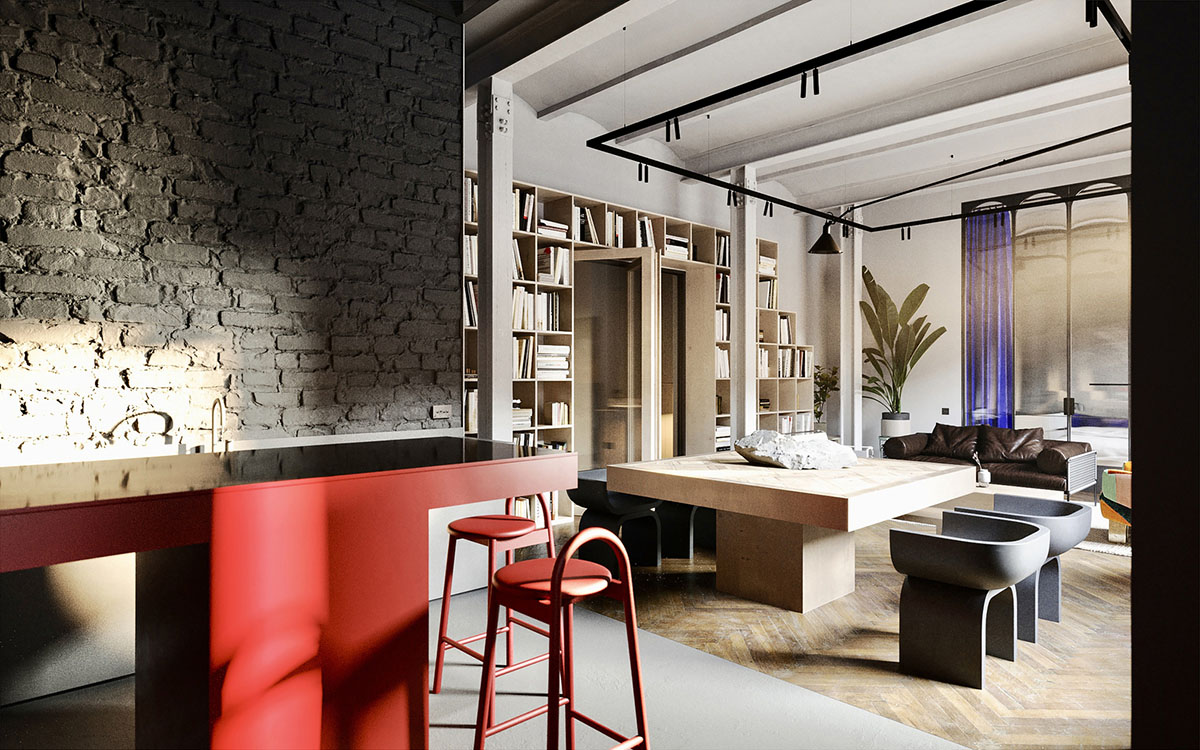 Inside the apartment, it is strongly felt where the old part and the new part is coming from. The use of red bar stools, bold furniture additions, wooden table and attached bookshelve are gently harmonized with the historic soul of the space.
For example, the architects painted the kitchen with a completely monotone gray, which allowed them to preserve the original brick walls of the building, but there is also a fully LED stretch ceiling above, the use of which brings us back to modern-day technologies.
It was also decided to reinforce the old load-bearing walls with metal beams. They also form the visual "raw" appearance of the room, becoming part of the design.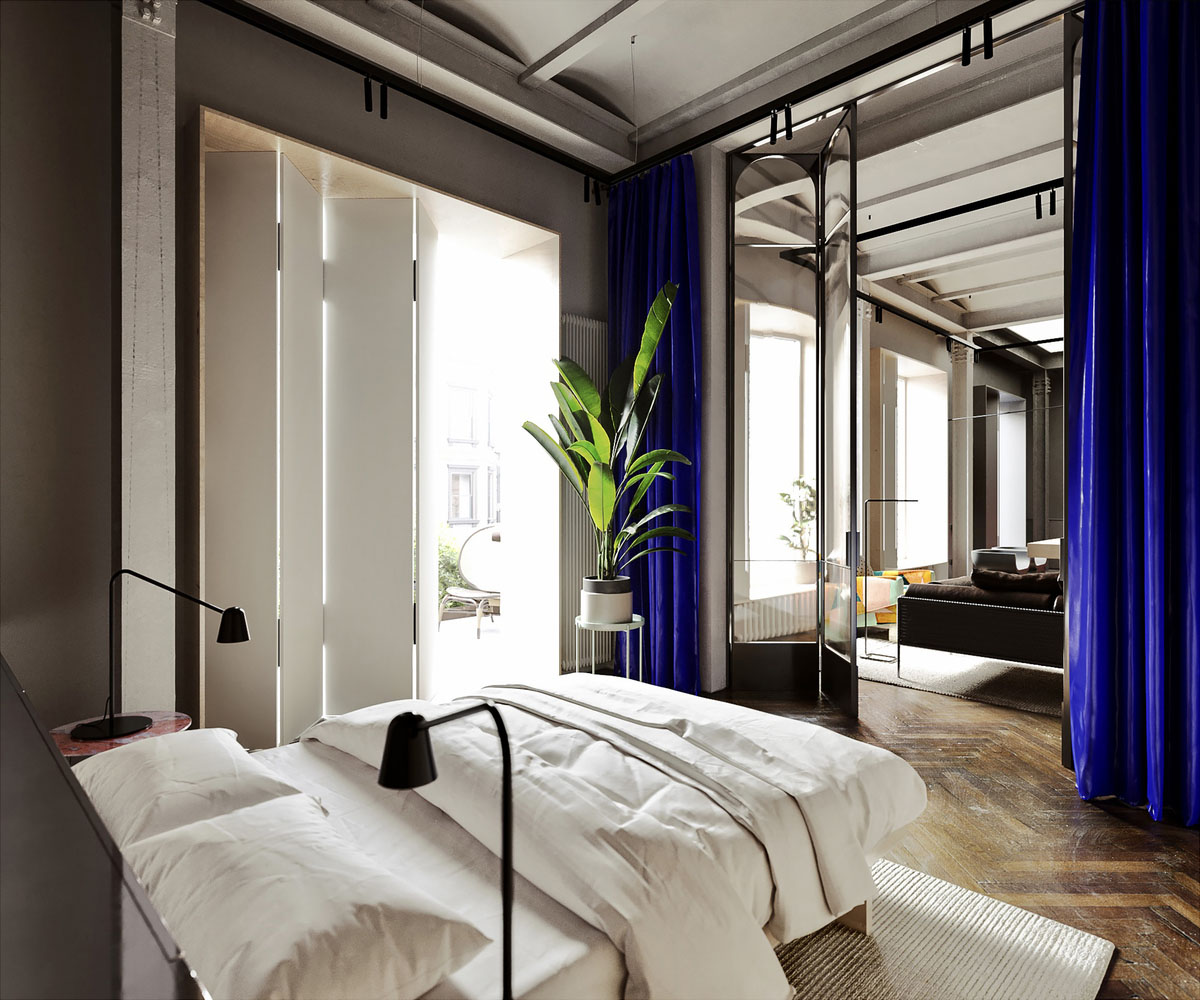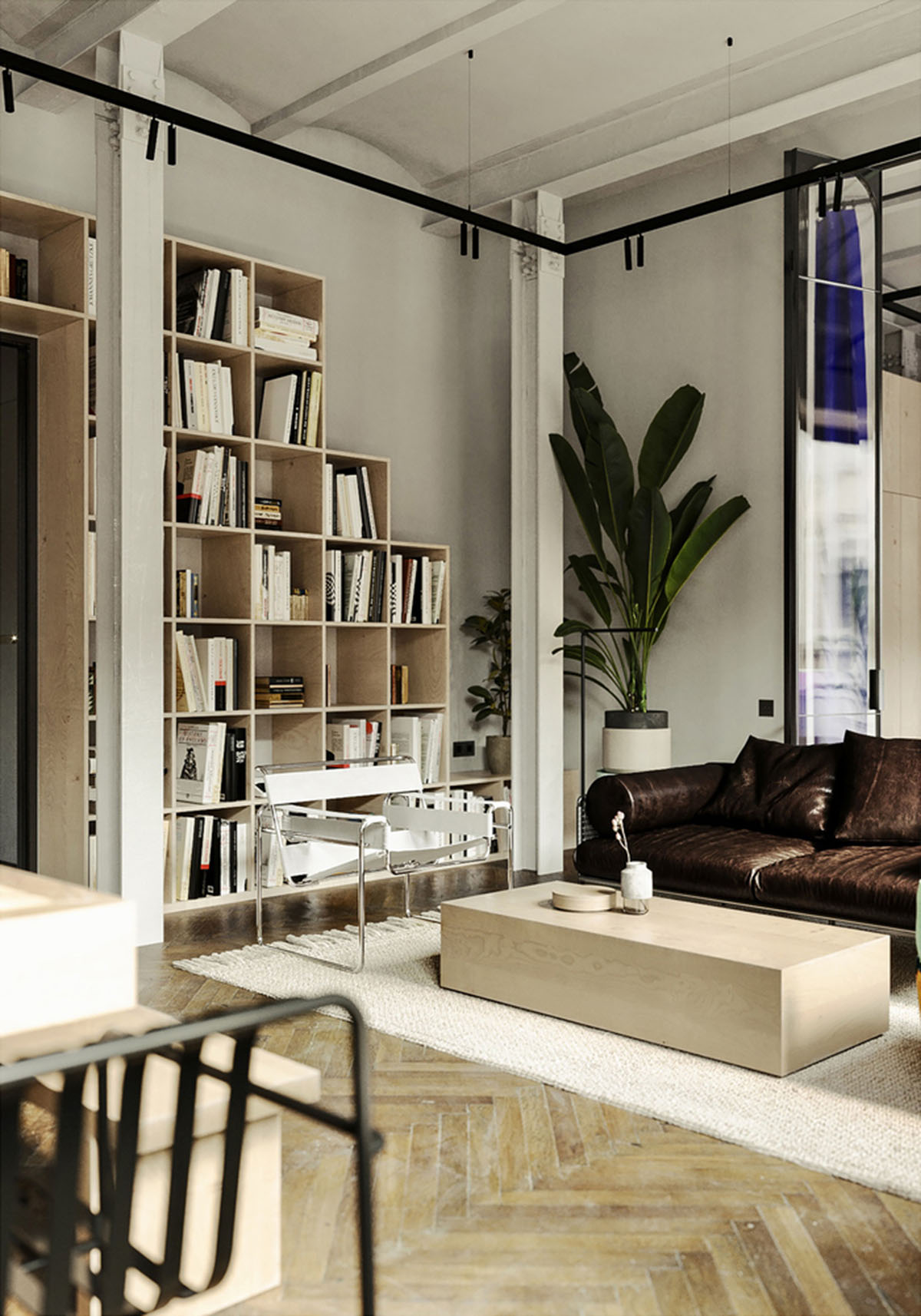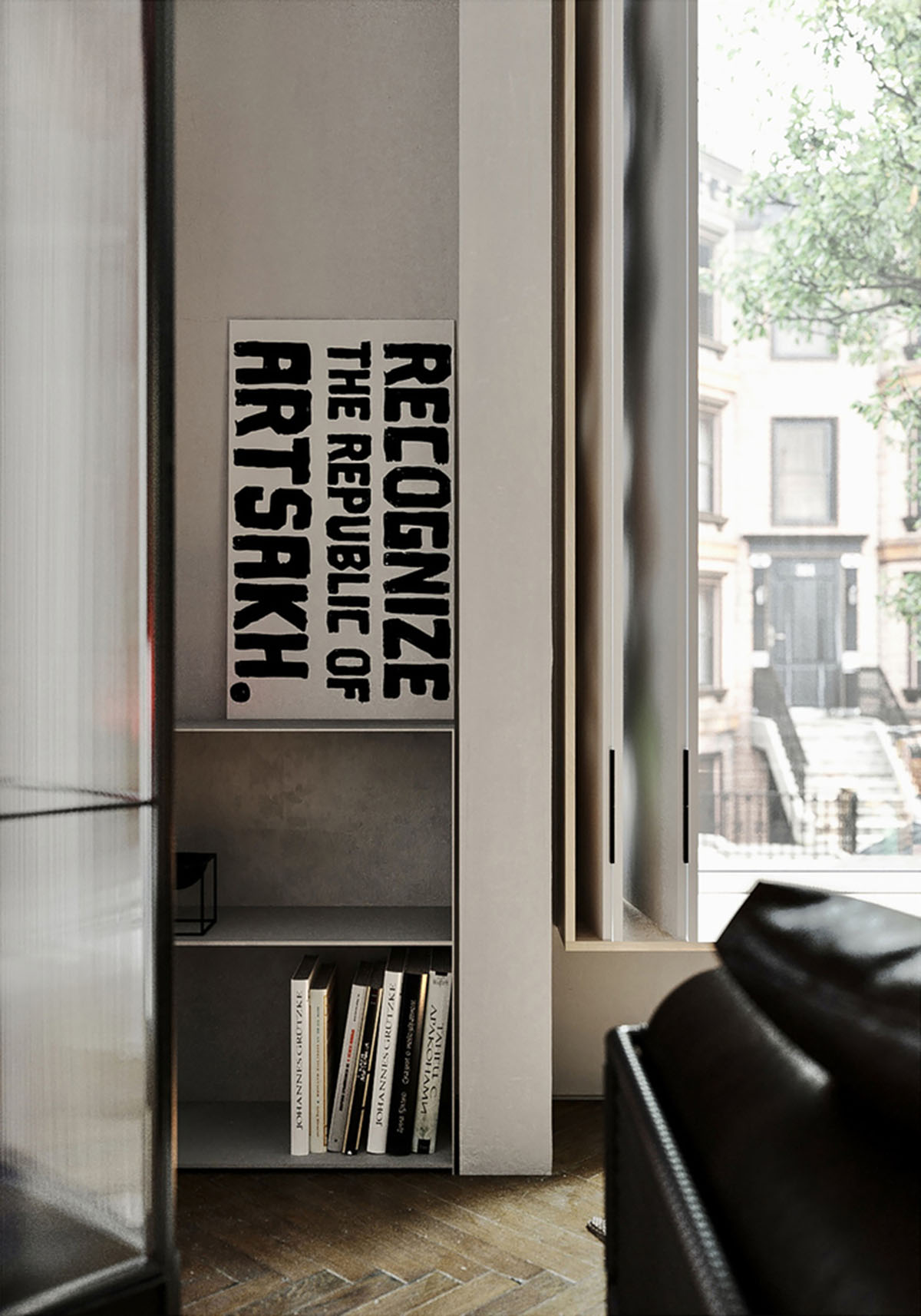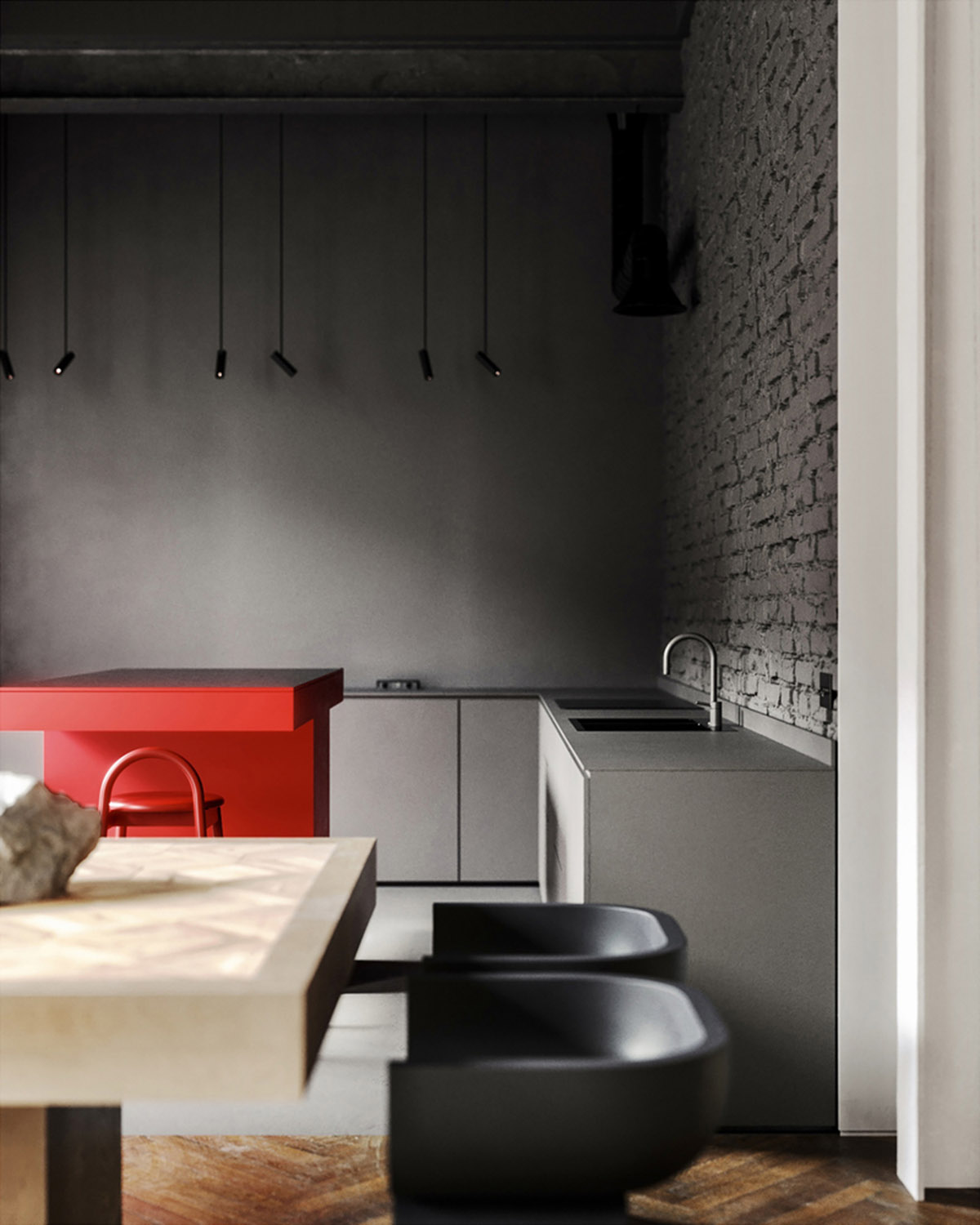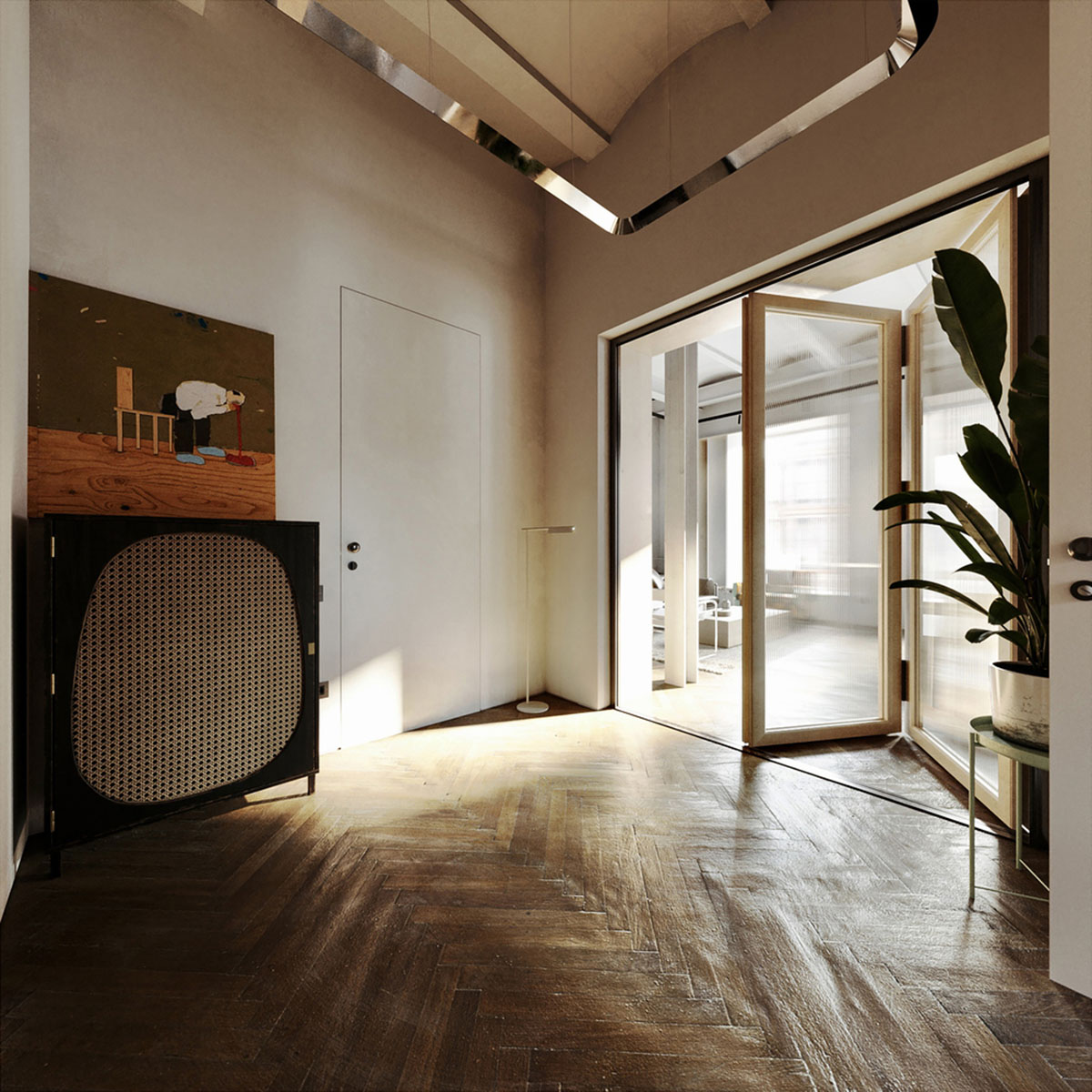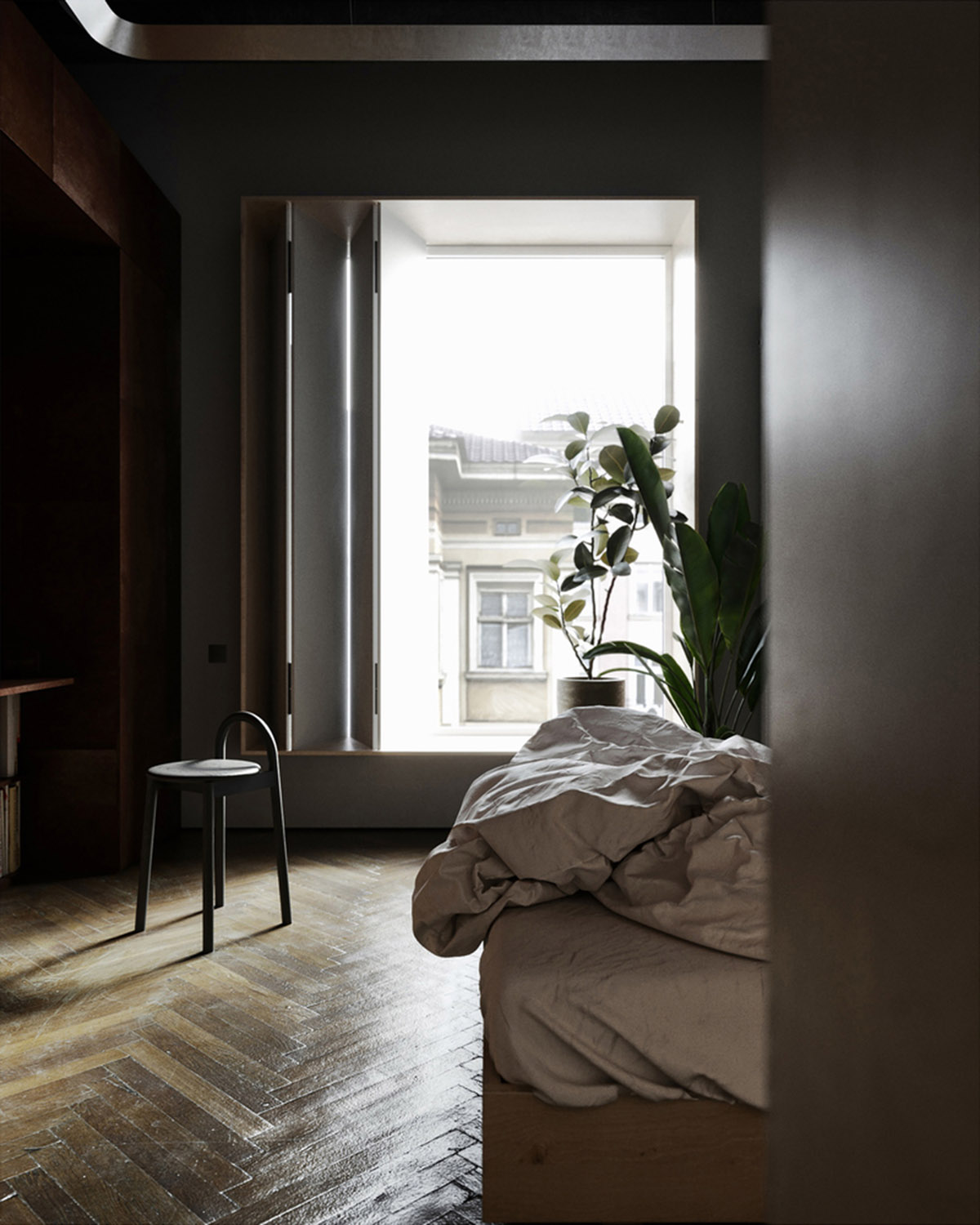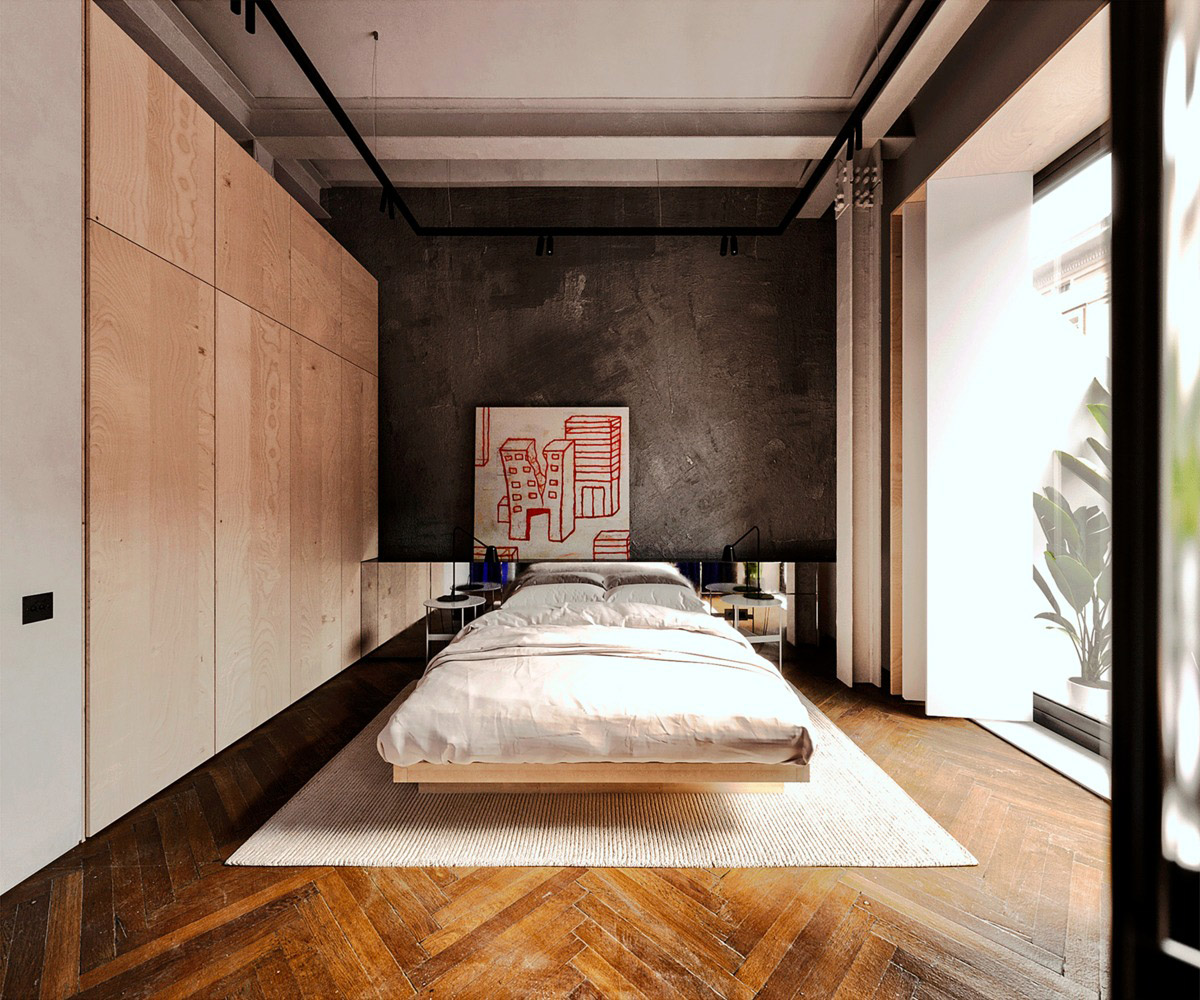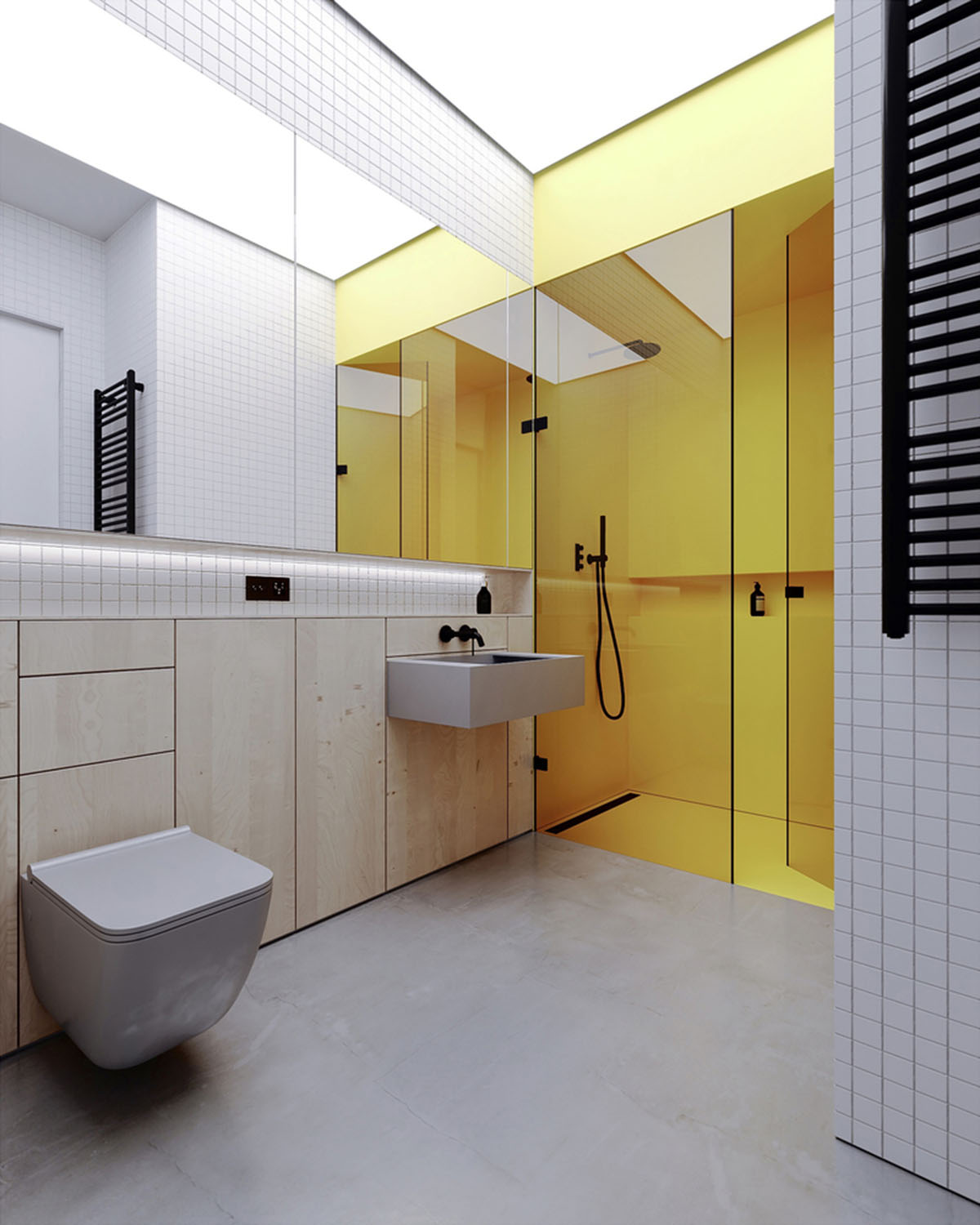 Floor plan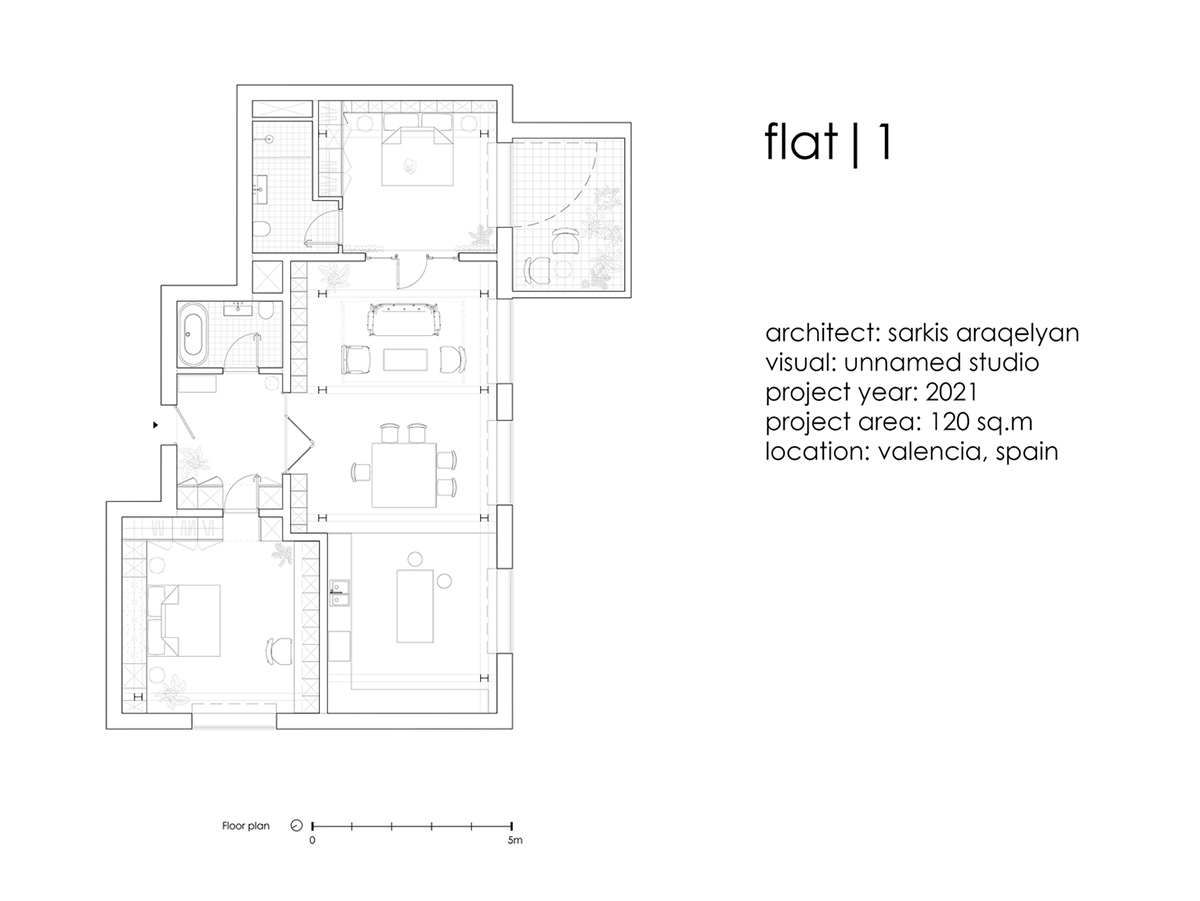 Floor plan
Axonometric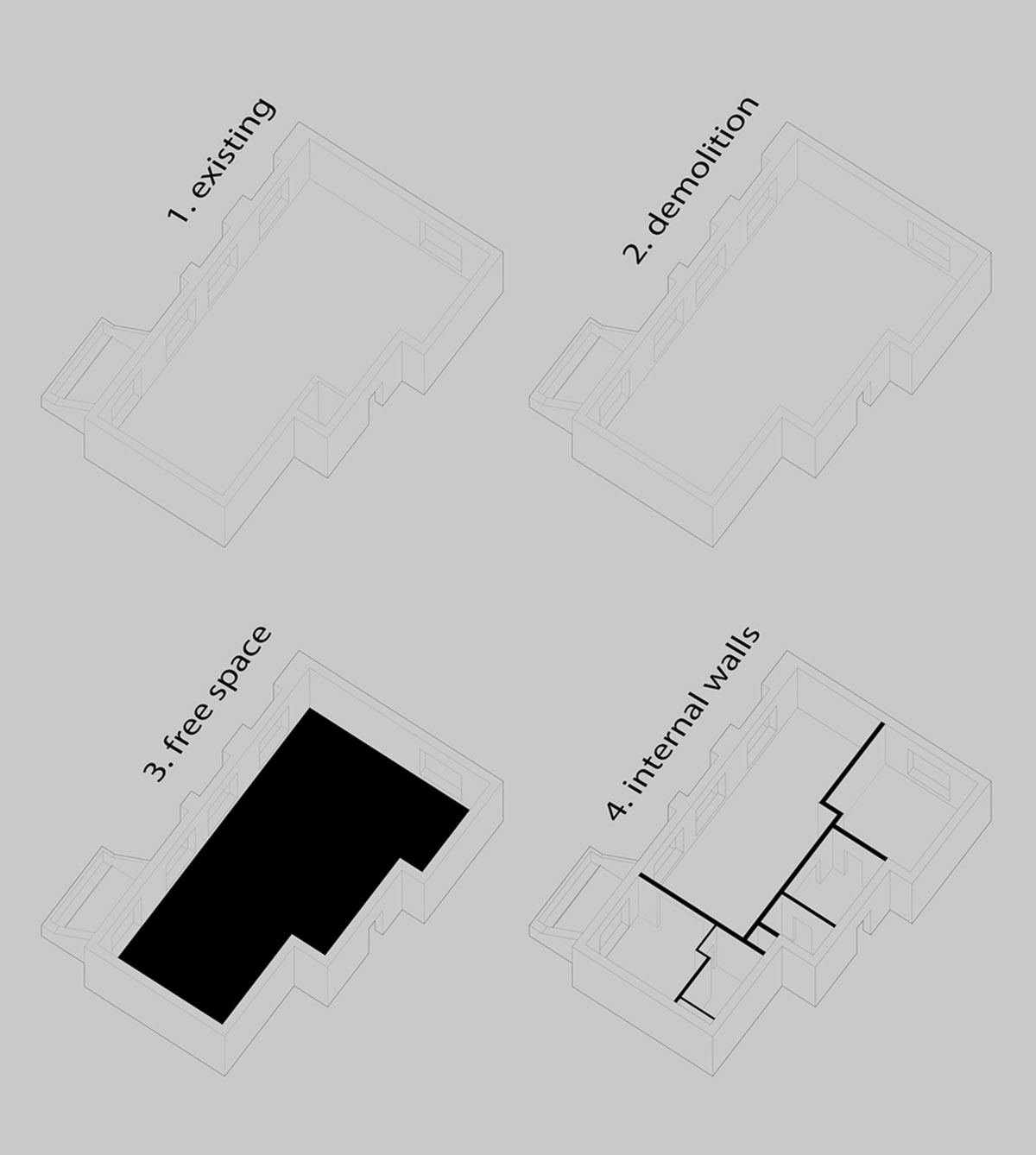 Diagram
Diagram
Project facts
Project name: flat|1
Architects: unnamed studio
Location: Valencia, Spain
Size: 120m2
Date: 2021
All images courtesy of unnamed studio
> via unnamed studio