Hopkins and Sasaki Adds a Sustainable Athletics Complex to Colby College
Being the largest building project at its time of construction, Harold Alfond Athletics and Recreation Center at Colby College in Waterville, Maine, with its 350,000sqft footprint, has put the college in the spotlight of the Division III athletics as a leader in athletic facility program, quality, and performance.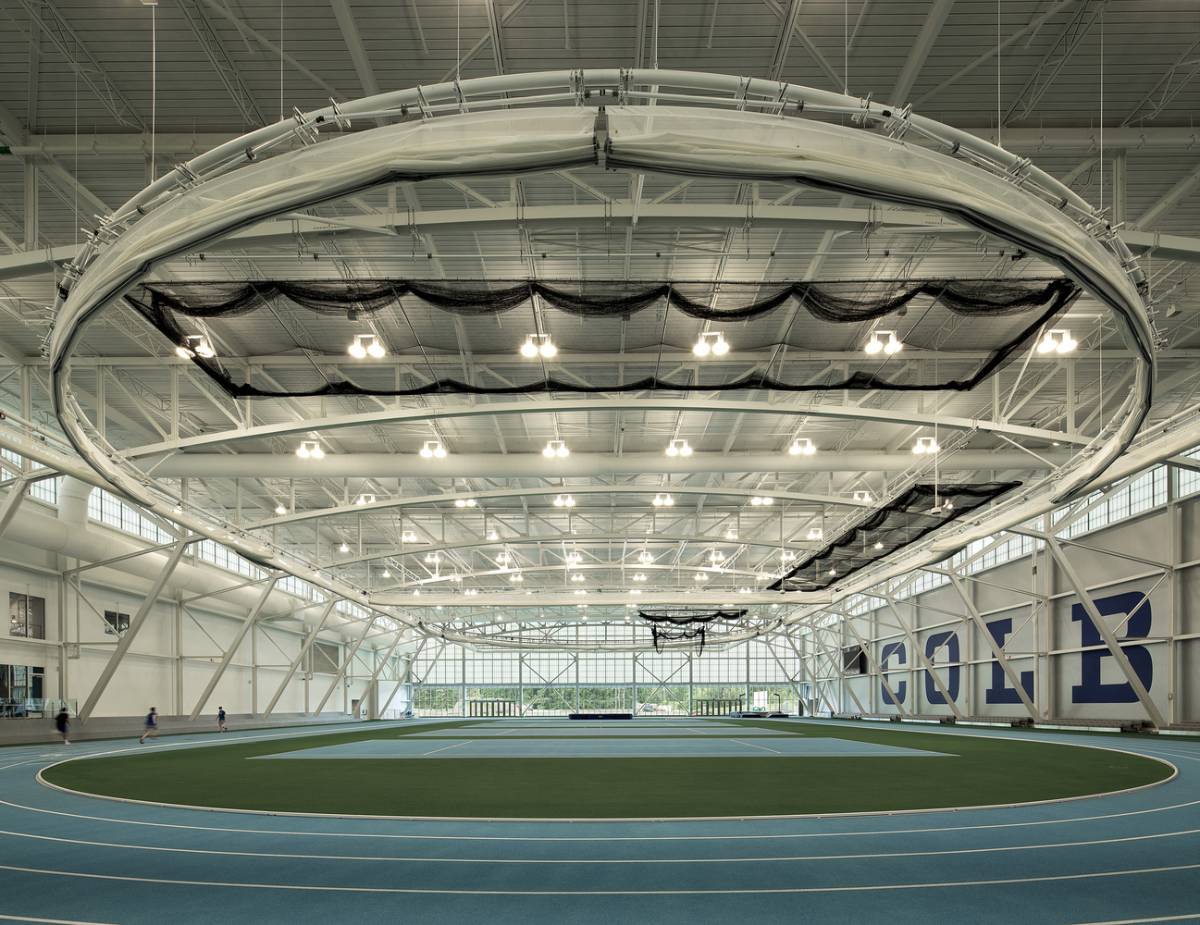 The project was conceived to become the epicenter for athletics, recreation, health, and wellness. The facility houses a large range of program types and spaces, including a multi-purpose field house (containing an indoor track and tennis courts), ice arena, 50-meter pool, competition gymnasium, squash courts, strength, and fitness center, climbing wall, multipurpose spaces, locker rooms, sports medicine facilities, offices, and outdoor amenities.
During the design process of the facility, emphasis on daylight and openness has driven the arrangement and organization of the building masses. From the entrance lobby that opens to the core of the building and connects multiple spaces around a common source of natural light to major venues that are sited around central courtyards that connects multiple levels and provides orientation for visitors, the project carries the main design intents through every piece of the project. The entire design is deliberately transparent, and therefore maximizes views into venues and gives users to opportunity to feel a sense of intimacy despite its large scale.
The massing of the facility has been broken down into a series of forms and has been related to campus scale. Each of all 5 venues is clearly articulated but together create a legible arrangement of buildings set in the landscape surrounded by the landscape between the campus and the highway.
Materiality is utilized to articulate further the sense of the building of place and scale. While facades that face the campus are glass and sheened grey brick, they progress to a translucent polycarbonate and the larger scale metal panels facing the nearby interstate highway.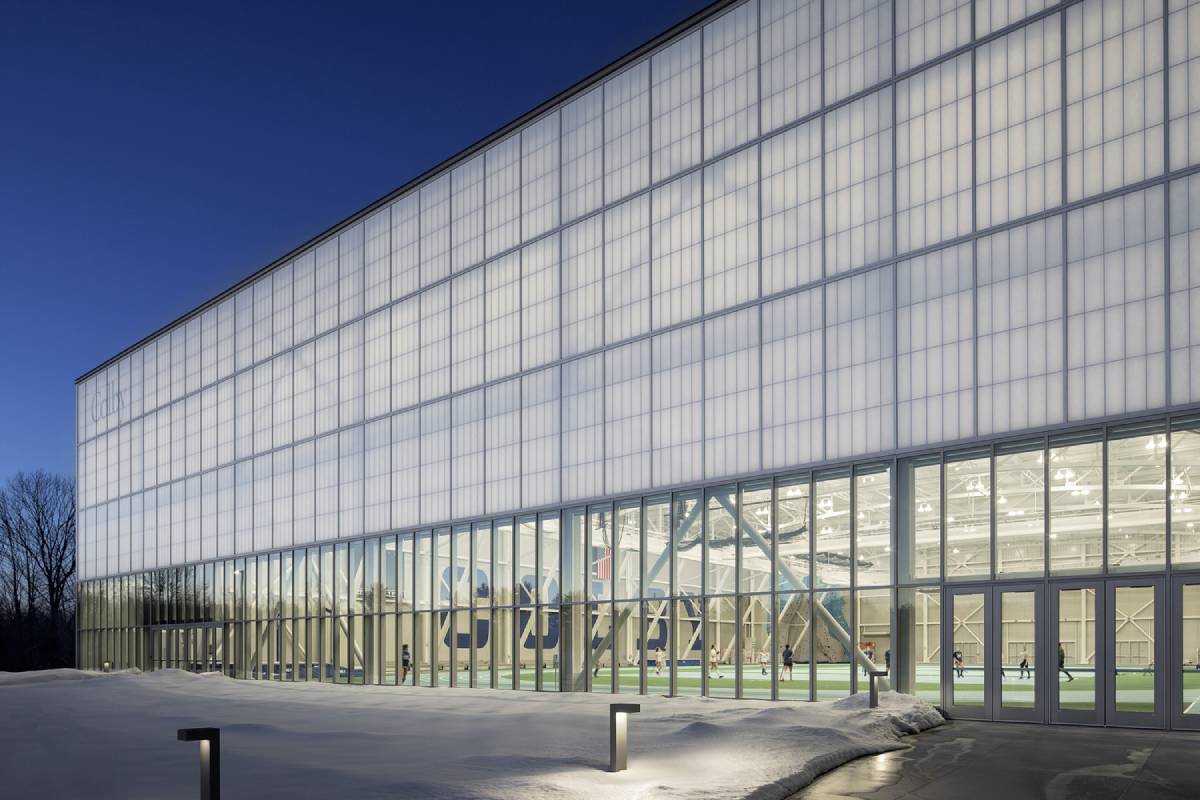 The project complements the school's dedication to sustainability. During the facility's design, indoor air quality, daylight and views, thermal comfort, and building performance were embraced as core principles and integrated into the building and site design seamlessly. With these goals in mind, the building achieved the best conditions that provide health, wellness and optimal performance of body and mind for the building users. The project will be the first SITES Silver-certified project in its state and is expected to achieve a minimum of LEED Gold certification.
Project facts
Architects: Hopkins, Sasaki
Location: Maine, United States
Area: 350000 ft2
Year:2020
Clients: Colby College
Manufacturers: Holophane, Mondo, ASB Squash, Gared, Hussey Seating, Myrtha Pools USA, Neptune Benson
Structural and MEP Engineering: Arup
All photographs ©Jeremy Bittermann