Foomann Architects renovates small-footprint home with timber columns and playful furnitures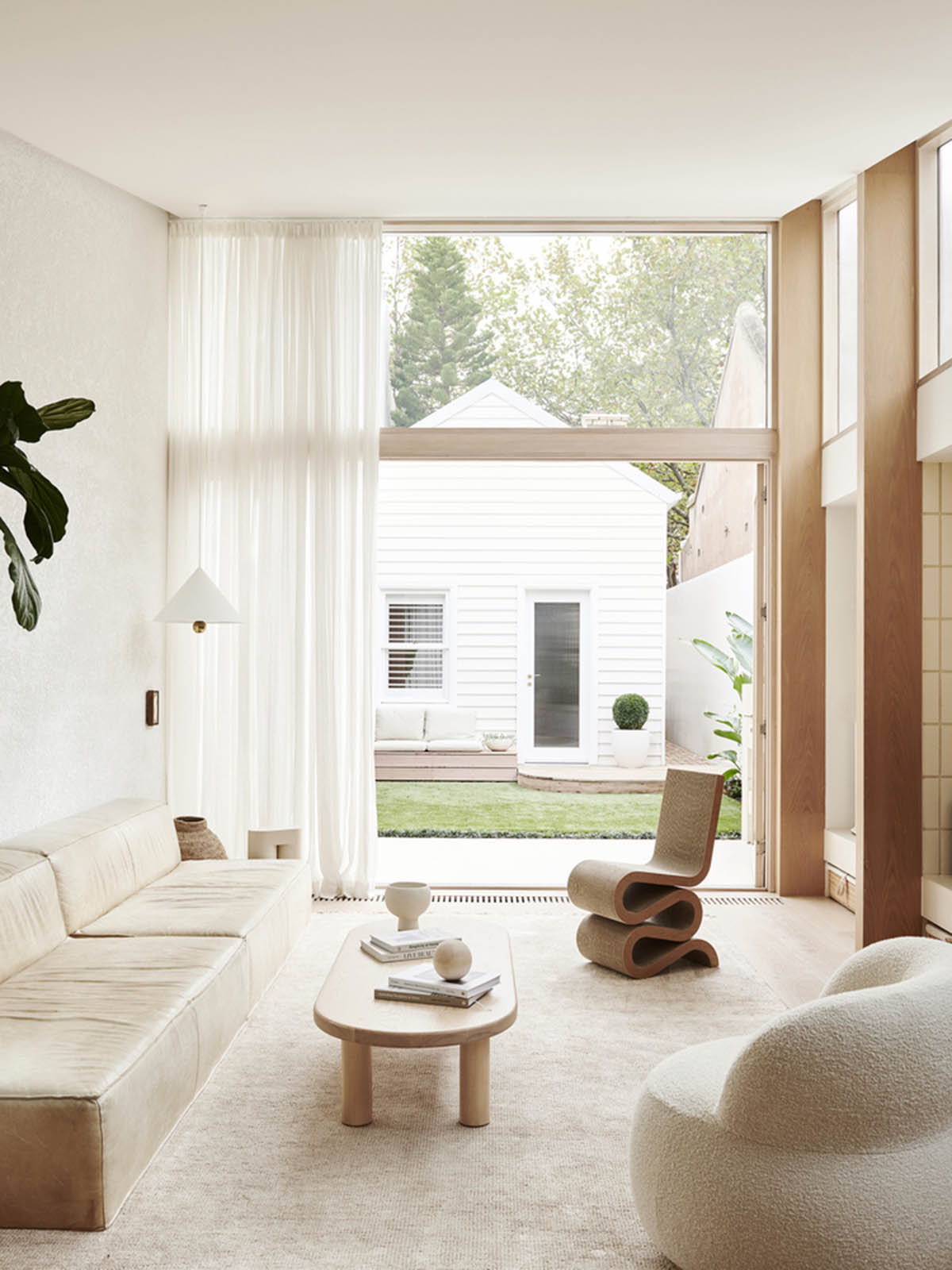 Melbourne-based architecture studio Foomann Architects has renovated this small-footprint home by adding slender timber columns and playful furnitures in Melbourne, Australia.
The project, named Canning Street House, covers a total of 110 square meters and is flooded with light-filled interiors, bright textures and curvaceous furnitures.
The architects' aim was to create large, simple design gestures offering a diversity of spatial experiences within this small-footprint home.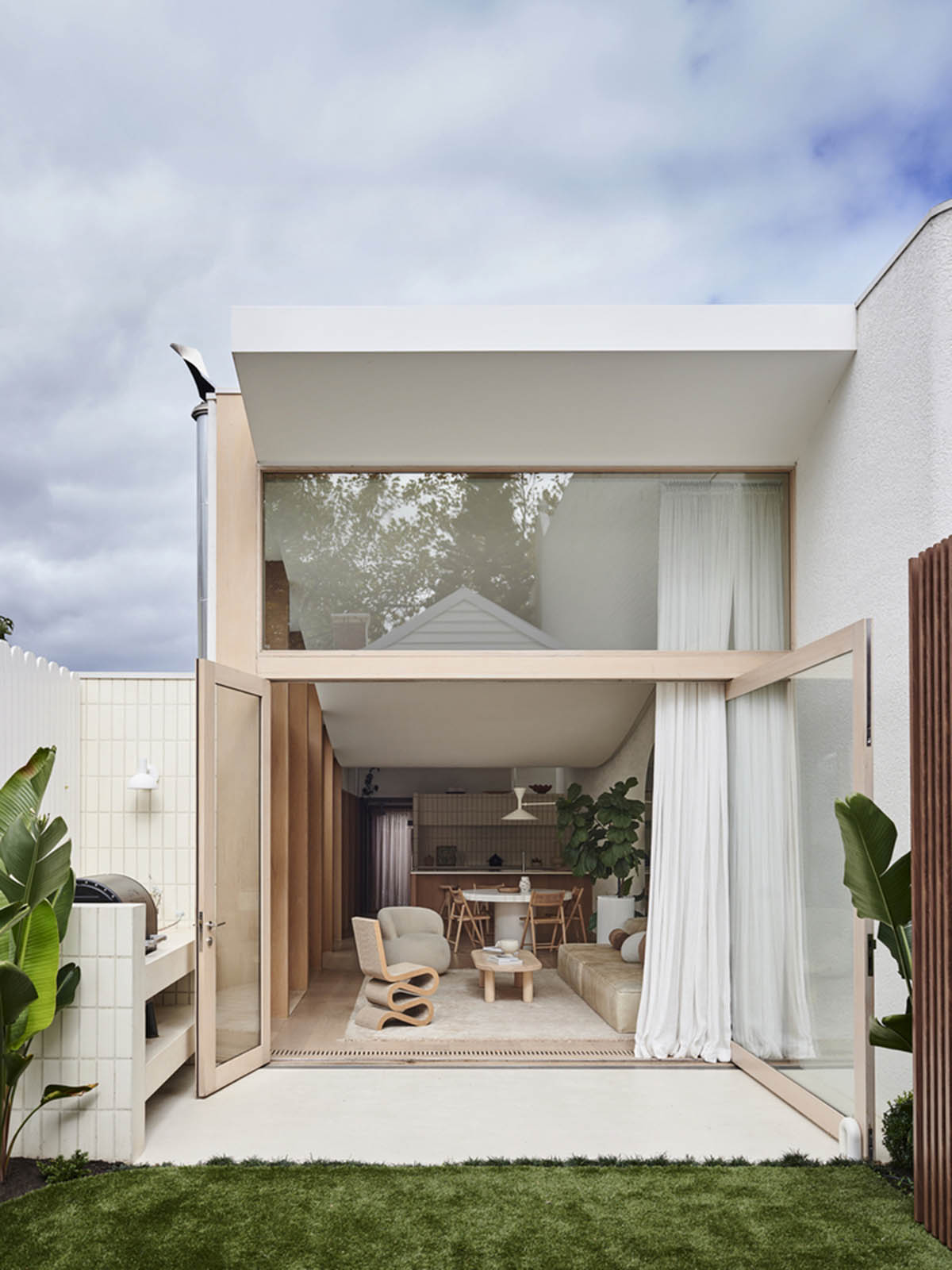 The program of the house consists of a living & dining room, kitchen, bathroom, bedroom and play room, bed and ensuite with front gate and existing cottage.
Drawn on a longitudinal plan, natural color palette are complemented with powder-colored textures and natural-toned furnitures.
"Canning Street showcases the beauty and benefits of small footprint living. It's simple, lean, and tidy, with calm, relaxing, and light-filled spaces for family life and entertaining," said Foomann Architects.
"Northern light filters inside through a tall glass facade that opens to the courtyard, while high-level reeded glass and an enclosed garden bring in natural light on the eastern side."
The children's bedrooms are placed downstairs, and the parents' bedrooms upstairs, and the kitchen, dining, and lounge area in a long and narrow volume.
The team created a large, simple design gesture by using a curved ceiling that creates different spatial experiences as it sweeps down from the lounge to the dining area and pitches upward over the kitchen.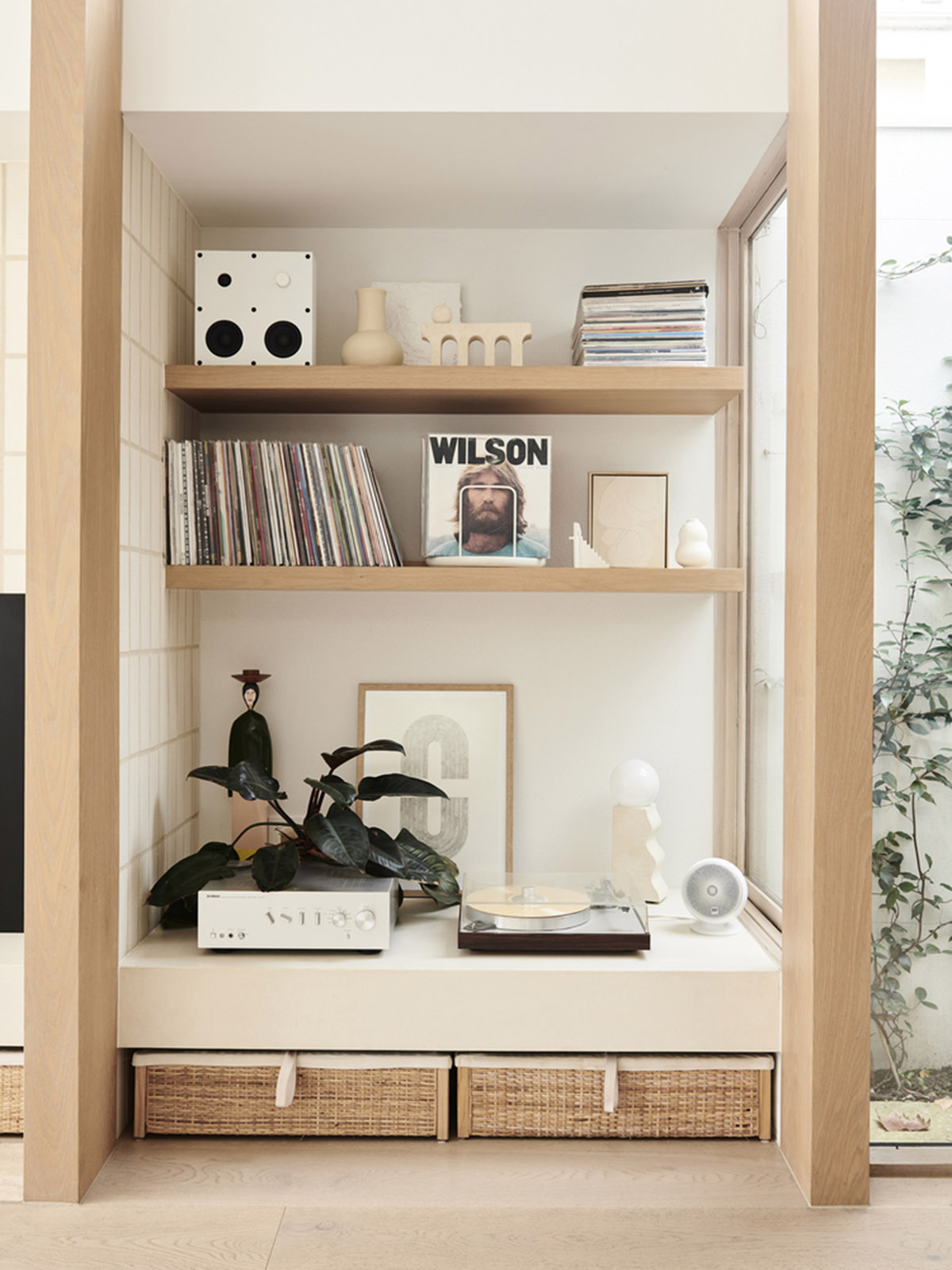 The architects added slender timber columns along with the eastern wall frame joinery and functions – study, laundry, pantry, courtyard, record player, television, and fireplace – provide clarity to the plan, rhythm to the building, and a clear framework for the family to organize their lives and belongings.
"Canning Street showcases how a small-footprint house can be beautiful and beneficial, with a clear, graphic, and practical design providing visual unity, maximum functionality, and different spatial experiences that unfold throughout," added the firm.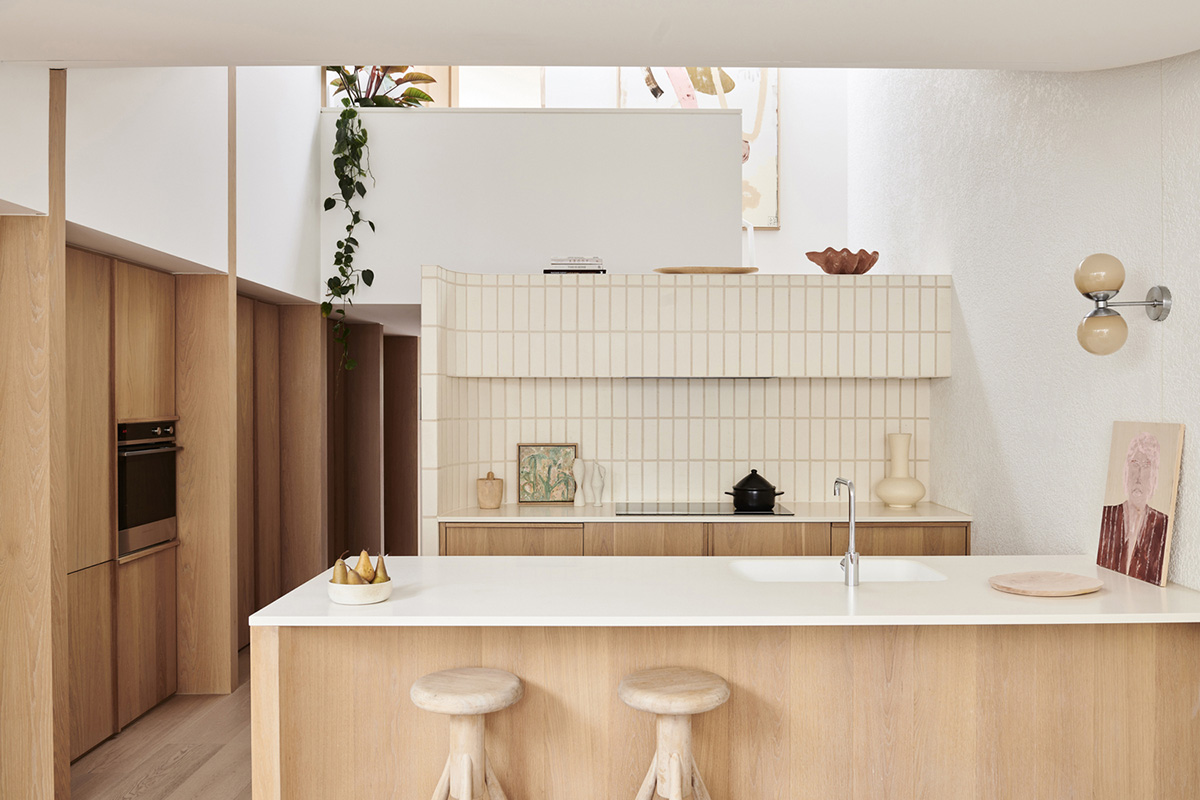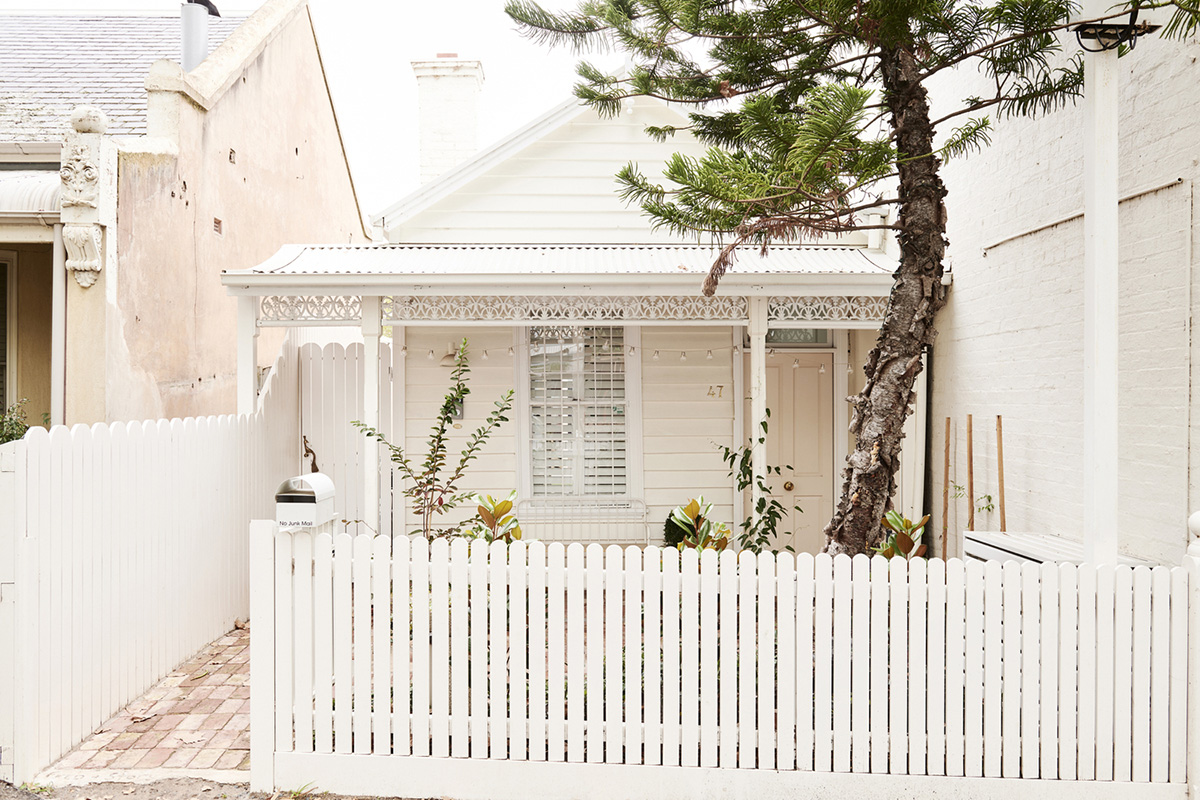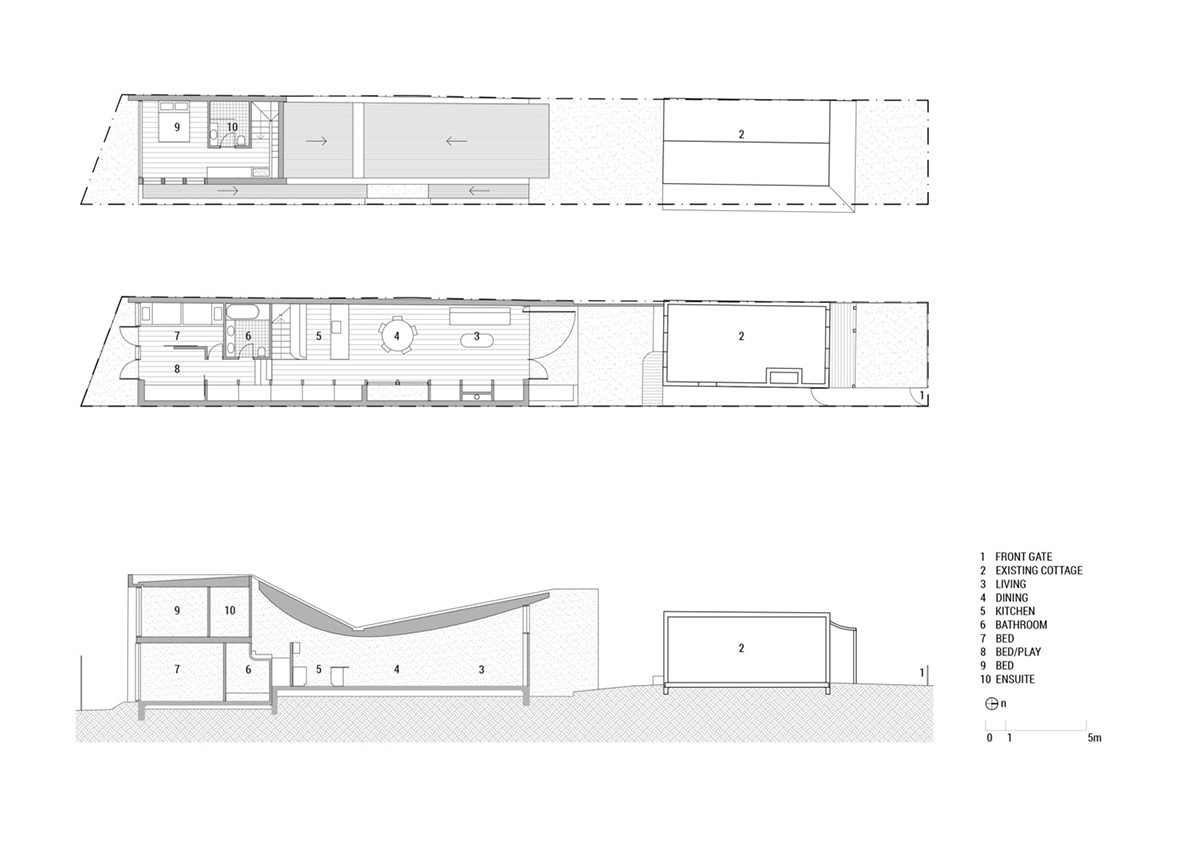 Project facts
Project name: Canning Street House
Architects: Foomann Architects
Location: Melbourne, Australia.
Size: 110m2
Date: 2021
All images © Eve Wilson
> via Foomann Architects