First look inside WGNB's new studio space in Mapo-gu, Seoul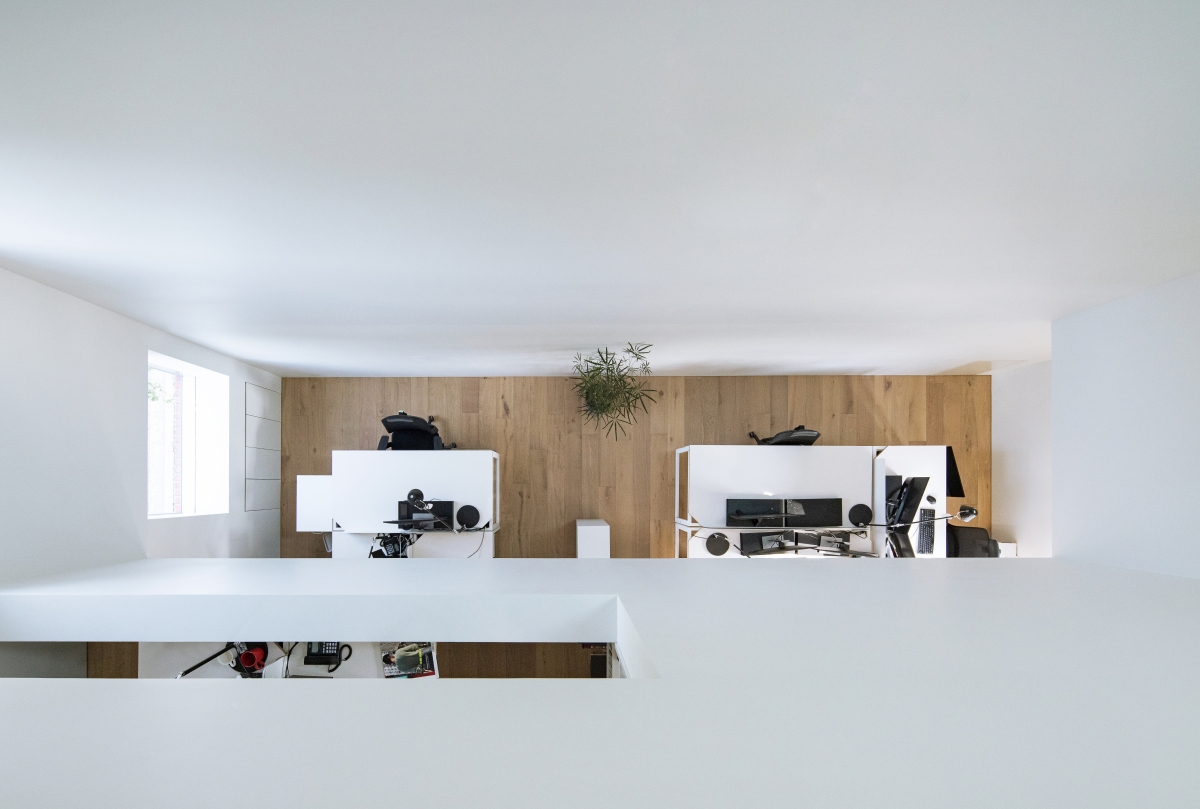 Seoul-based architecture, space and product design practice WGNB recently completed the construction of their new office in Mapo-gu. A four-storey, red-brick family home built in the 1990s was renovated to create the 320-square meter minimal, airy and functional workplace. Except for a new roof and windows, a majority of the carcass was left untouched. Corrugated steel panels clad on the extension complement the red brick facade.
"This distinction pays homage to the building's original history while situating it in a modern contemporary context," says the firm.
Interaction between people and spaces is central to the project. Internally, a void intersects three floors, creating a communication channel between employees on each level. Asymmetrically placed punctures, windows and skylights cast ever-changing patterns of light on the walls and the floor.
Apart from the workstations, each floor has shared utilities. Predominantly a work area, the third floor additionally has a reference library and a kitchenette. The fourth has a conference room and display wall for magazines, models and products made by the firm. The fifth floor is the directors' space and has a large desk, lit naturally by clerestory windows and wall-mounted Artemide lamps.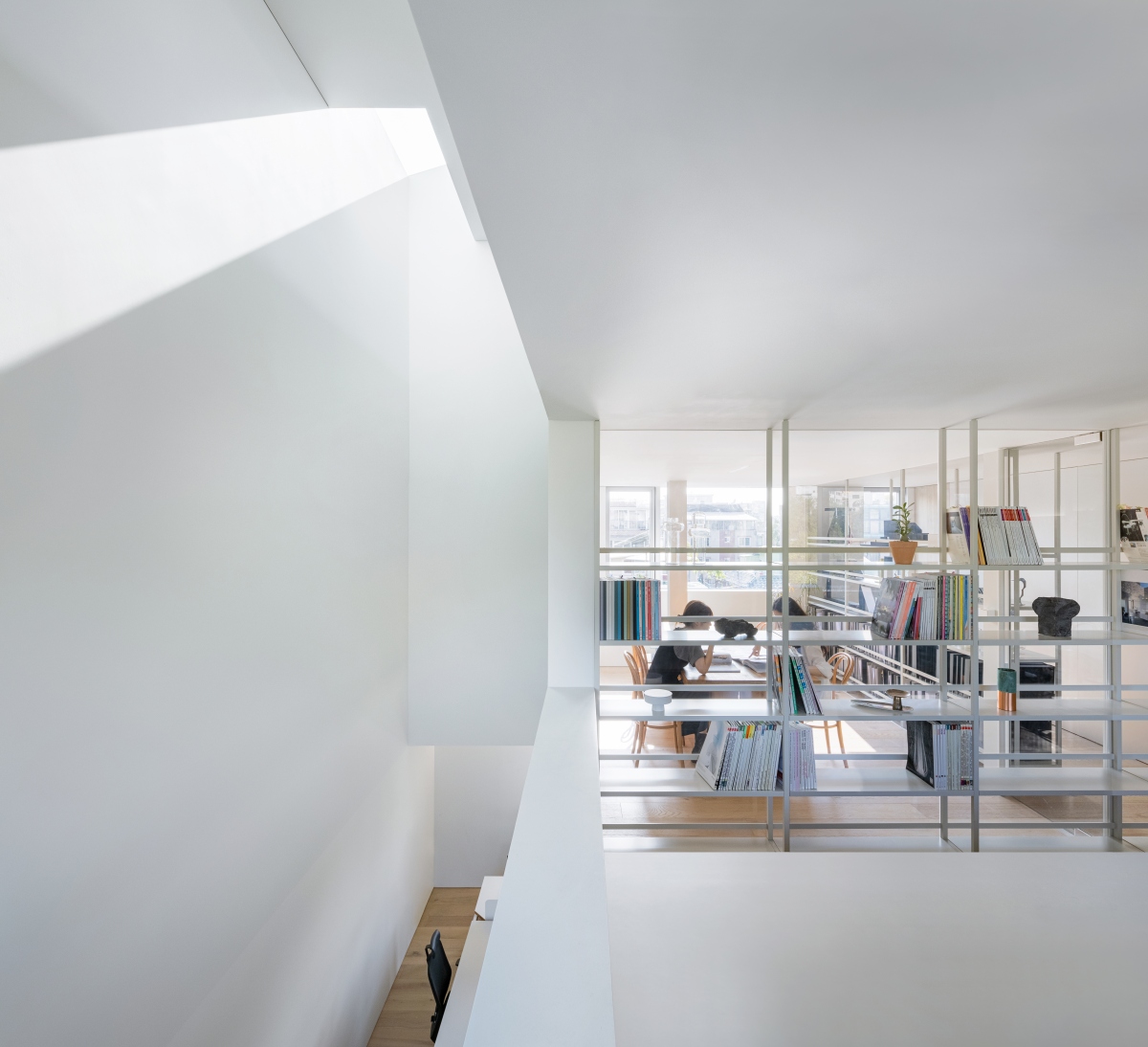 All images © Yongjoon Choi, courtesy of WGNB
Illustration © Hyungtaek Yoon, courtesy of WGNB
> via WGNB