Fran Silvestre Arquitectos completes transparent NIU N70 in Spain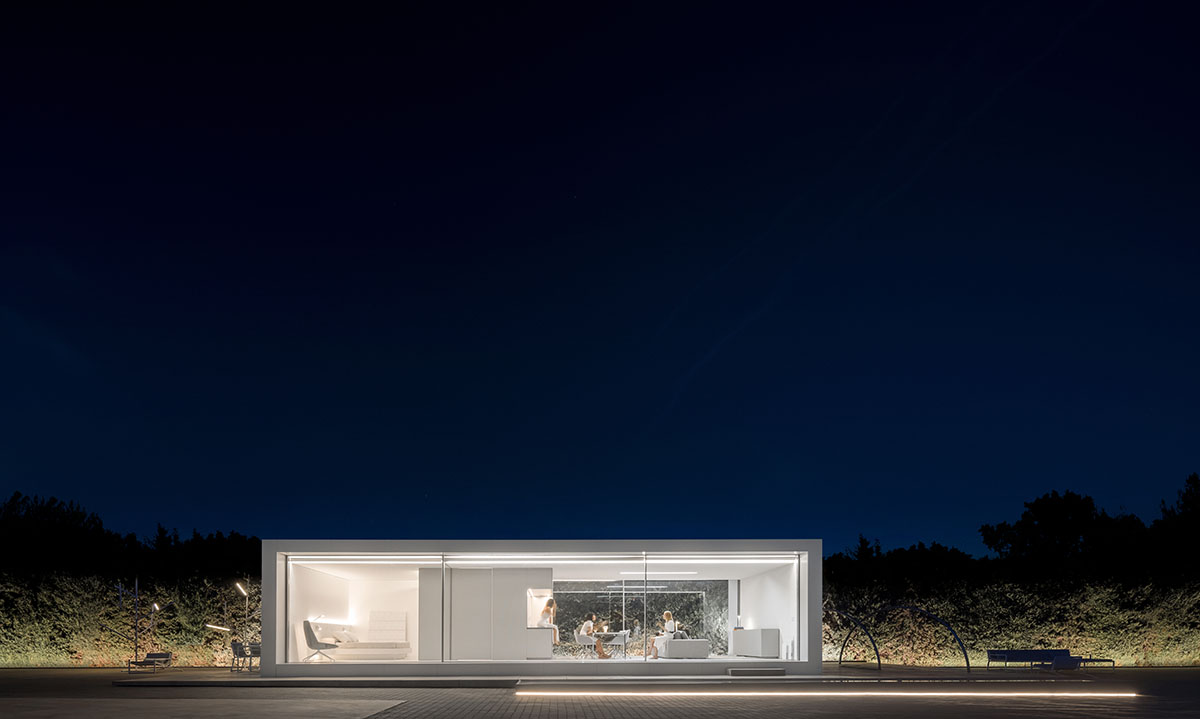 Valencia-based architecture firm Fran Silvestre Arquitectos has completed a transparent house in Spain.
Called NIU N70, the house emerged as part of NIU series that explore innovative construction systems and high-quality living to increase precision in the materialization of architecture.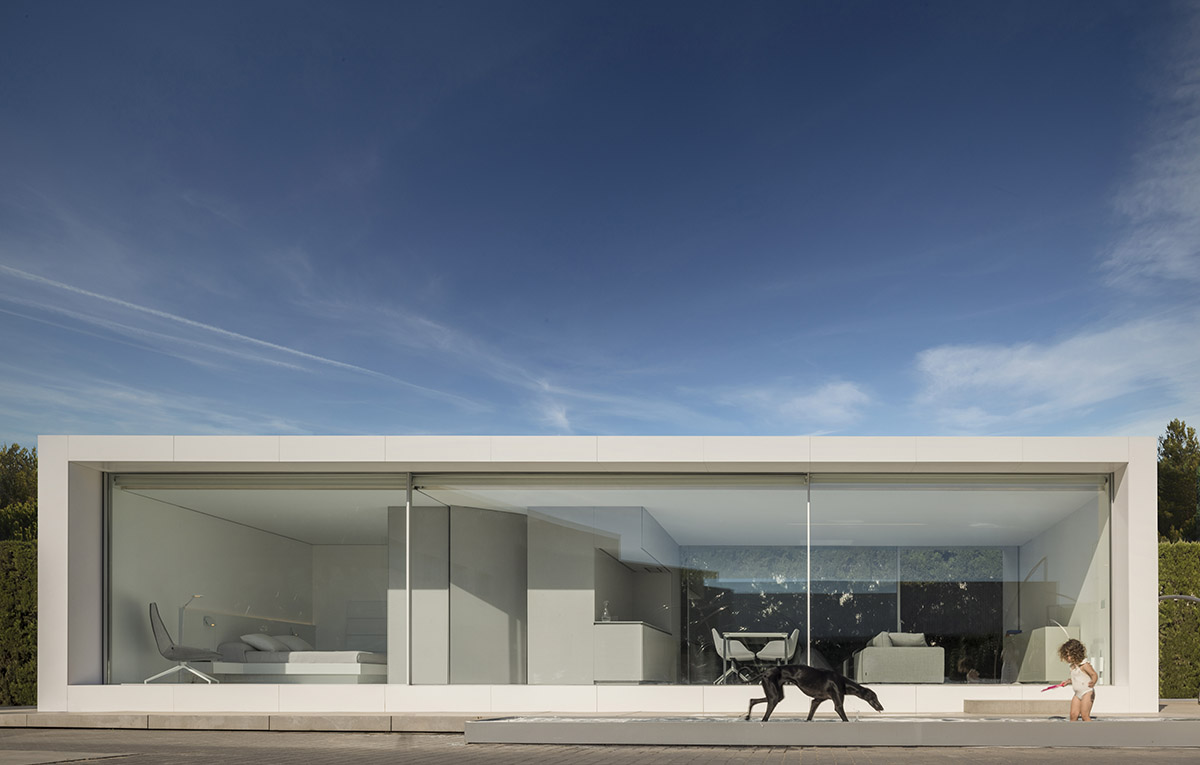 Built based on deadlines and certain costs, the team of Fran Silvestre Arquitectos showed how these types of houses can also improve the quality of human environments, making them more sustainable and healthy.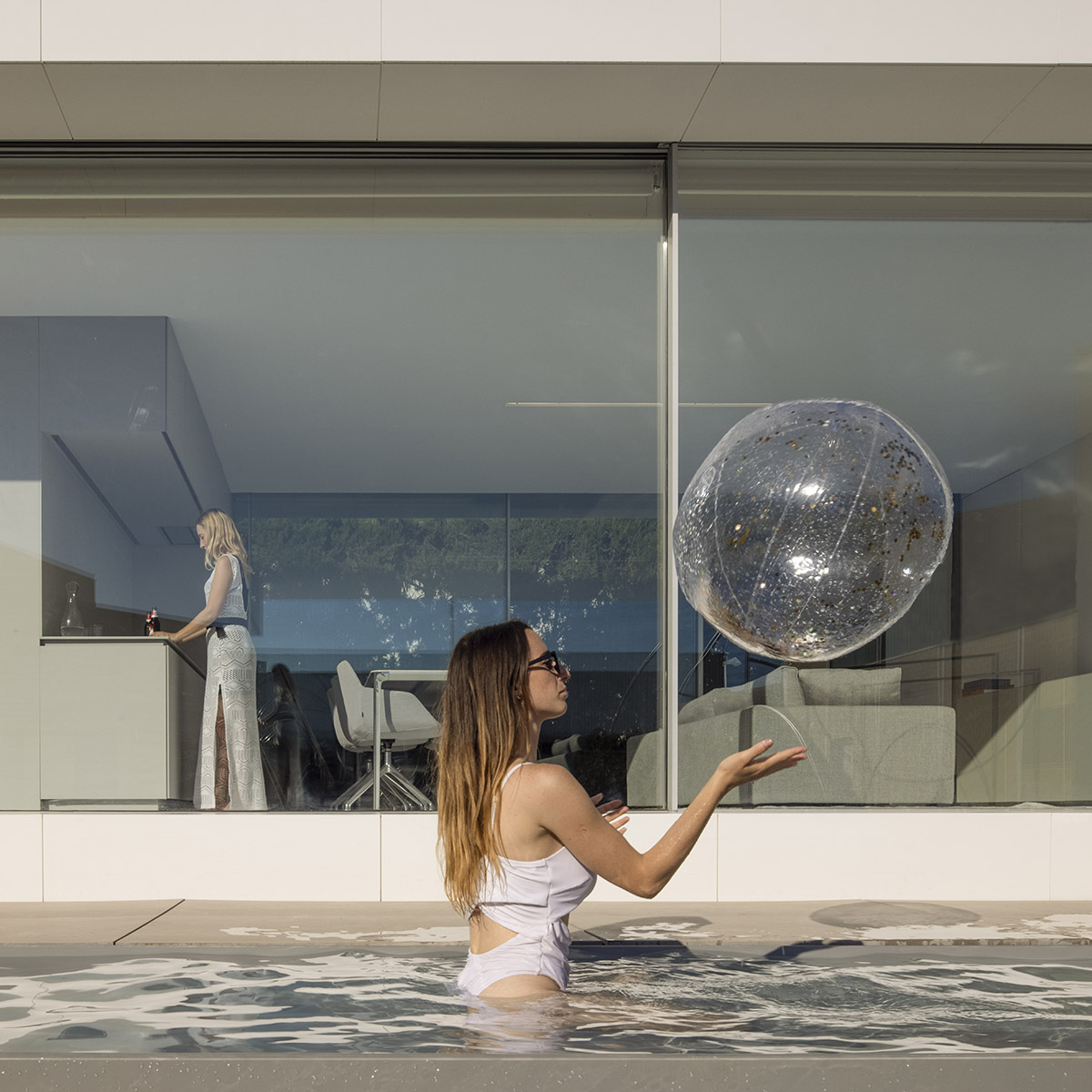 Drawn on an elongated layout, the house includes a bedroom, or night zone, social spaces, or day zone, along the other. The team placed wet areas in the center that divides the house into two areas. The house is fully perceptible from outside at night due to its transparent façade.
"The N70 is the smallest model of the NIU project. The wet areas in which all the facilities are located divides the day zone from the night zone," said Fran Silvestre Arquitectos.
"A new version of a known typology that continues to fascinate us."
Fran Silvestre Arquitectos was founded in 2005 by architect Fran Silvestre. The firm is known with clean, minimal and all-white residential typologies.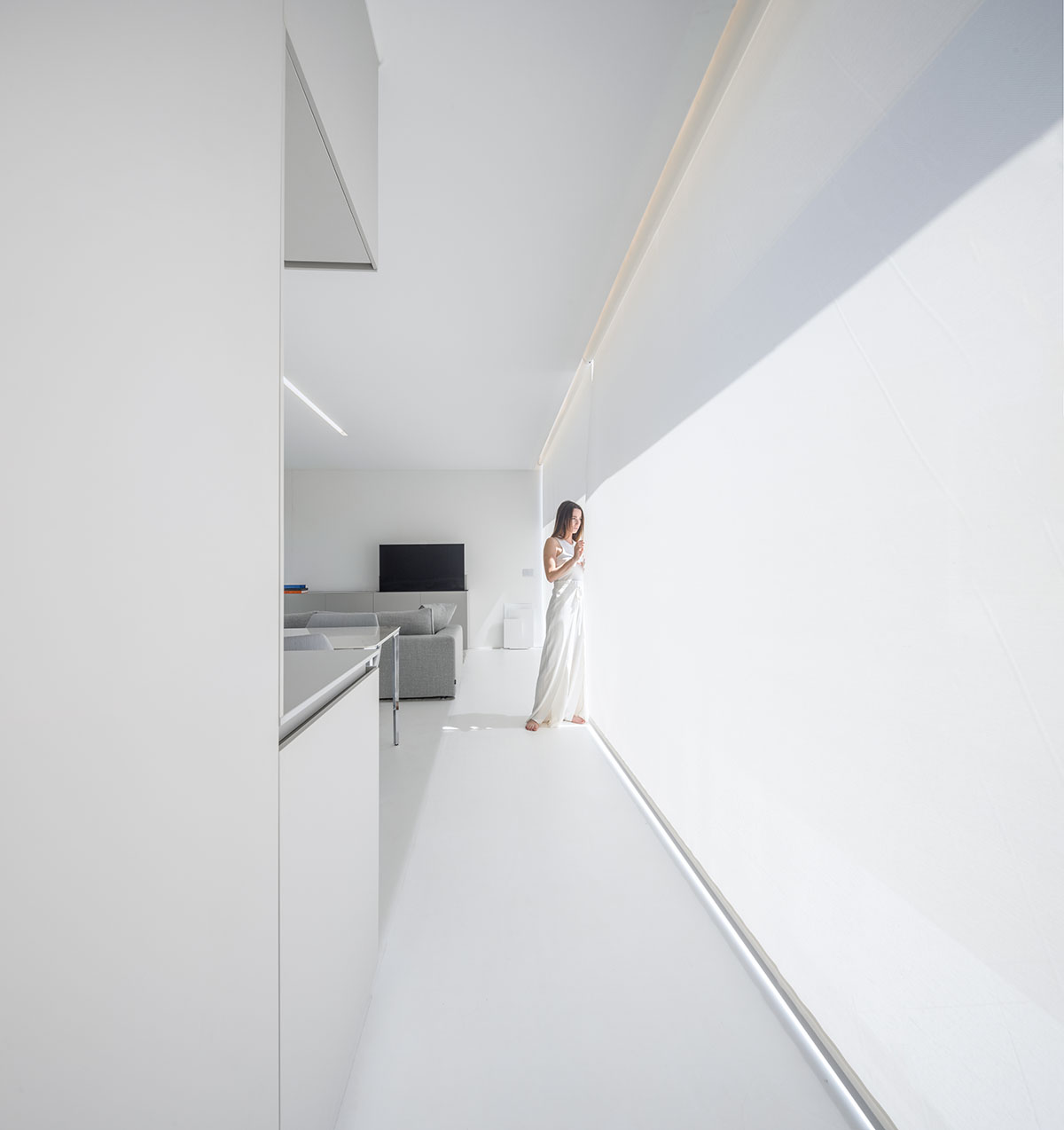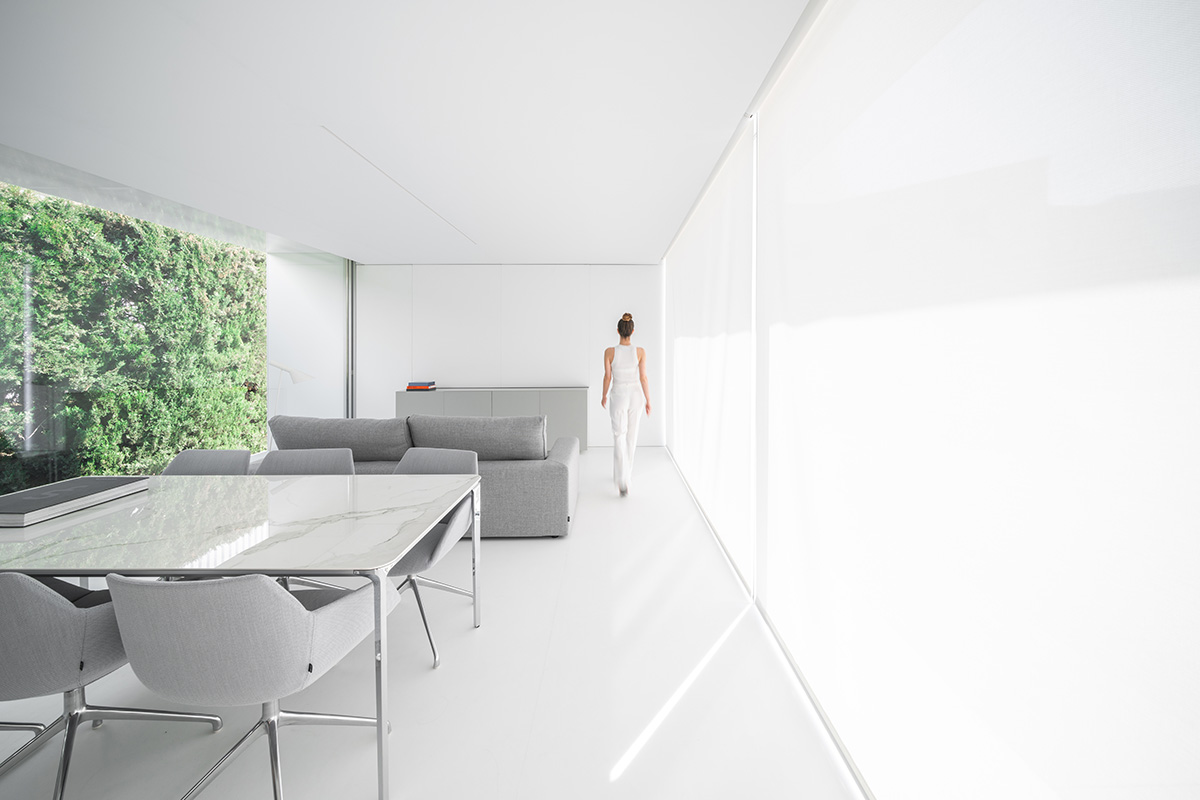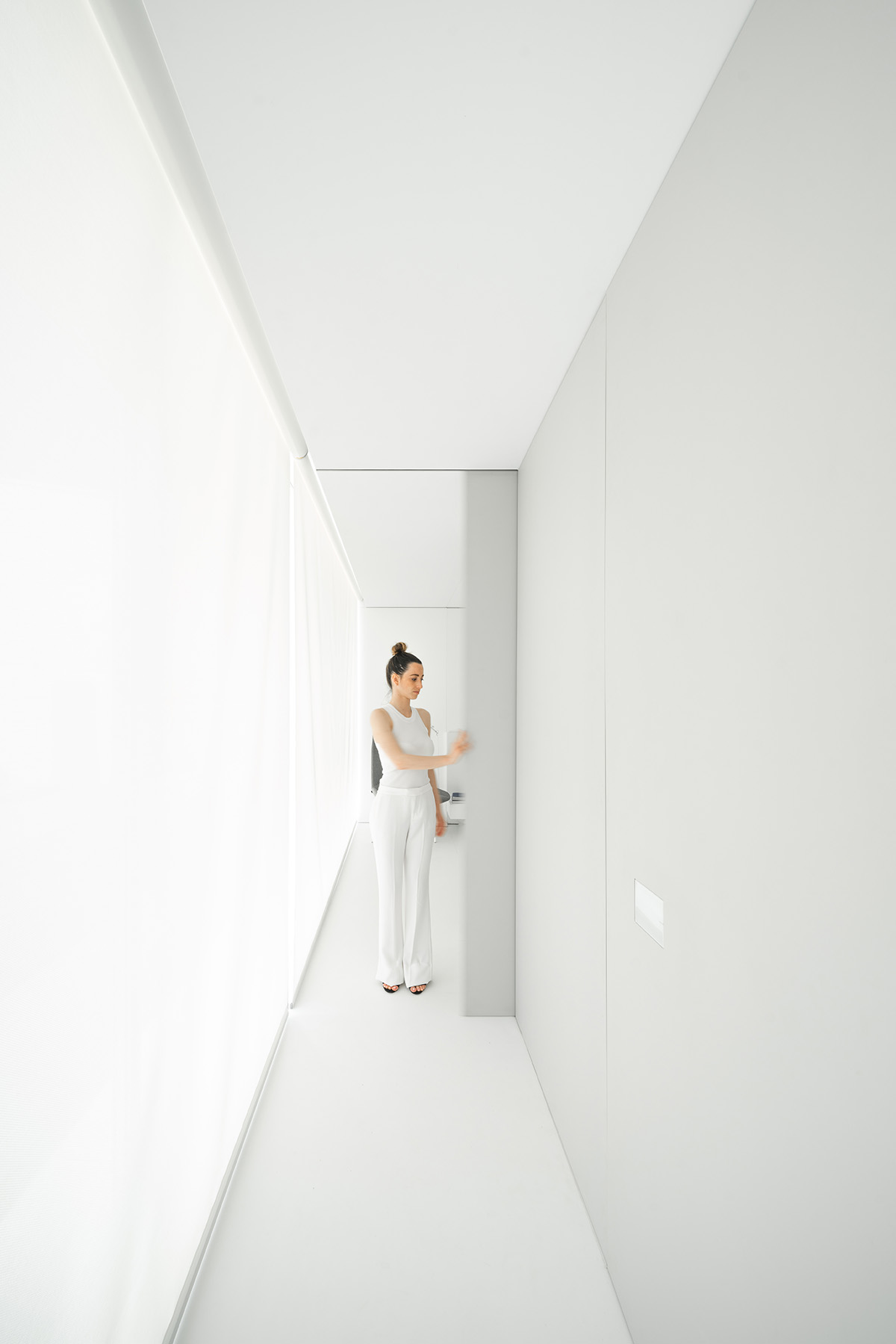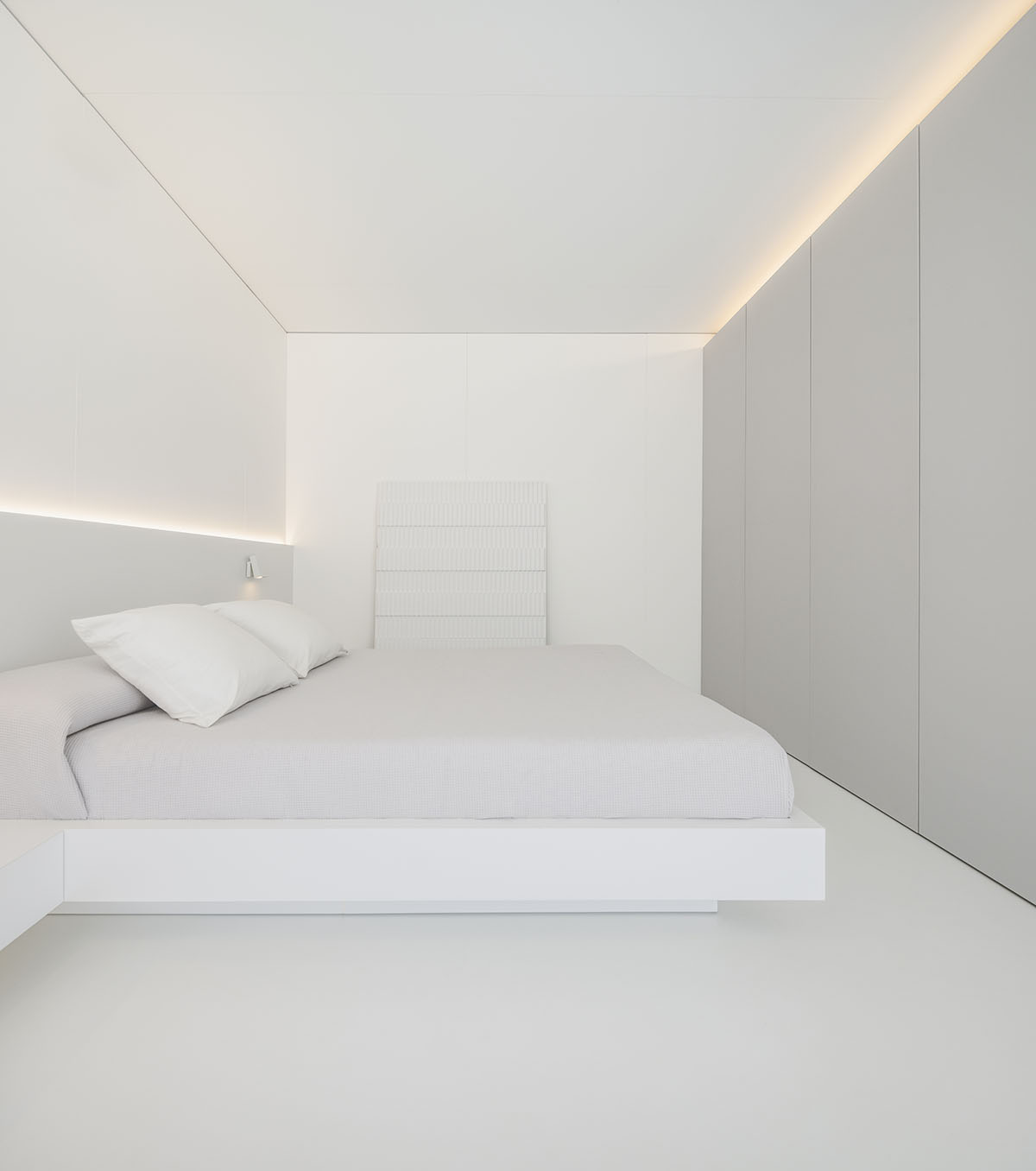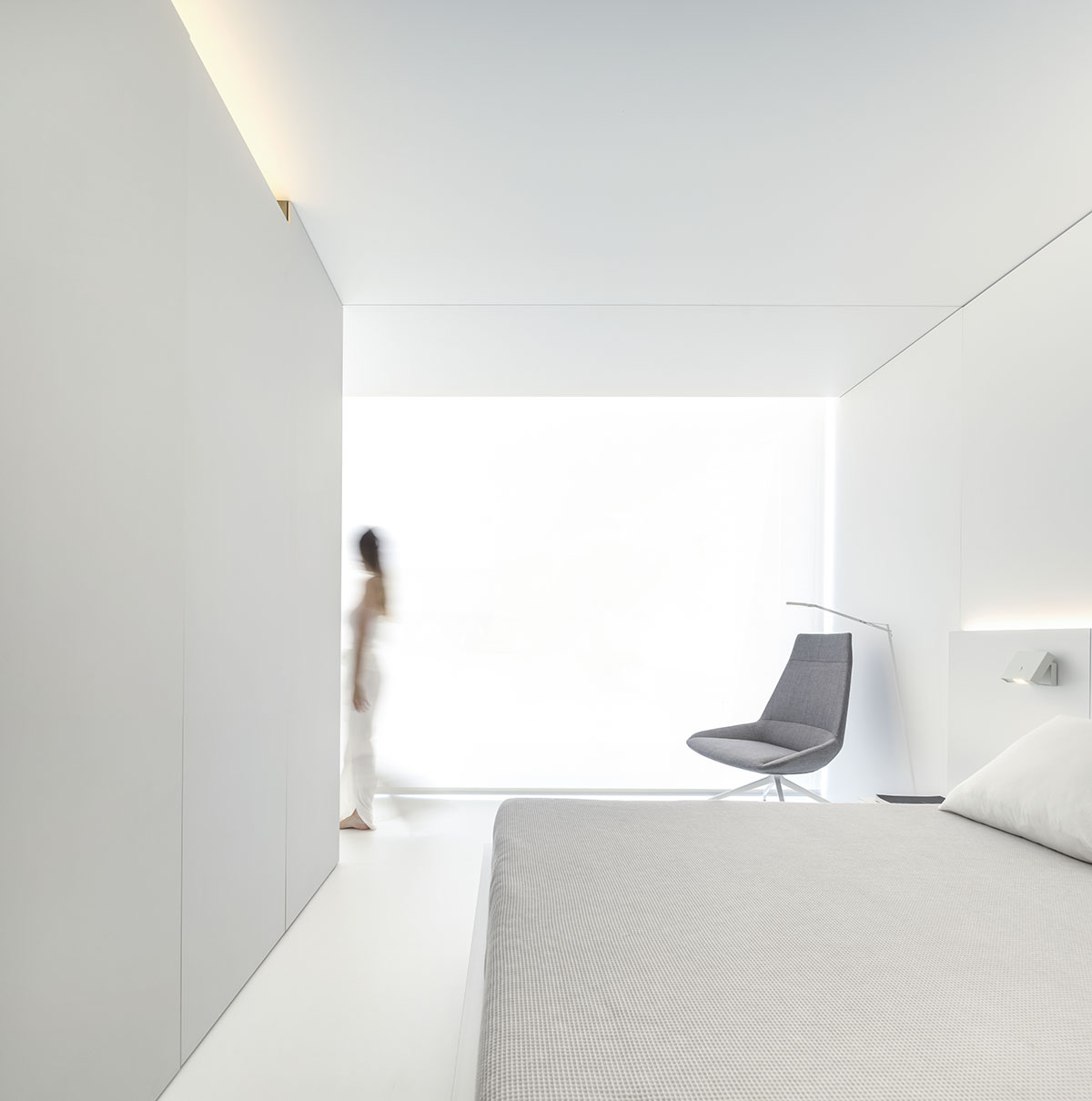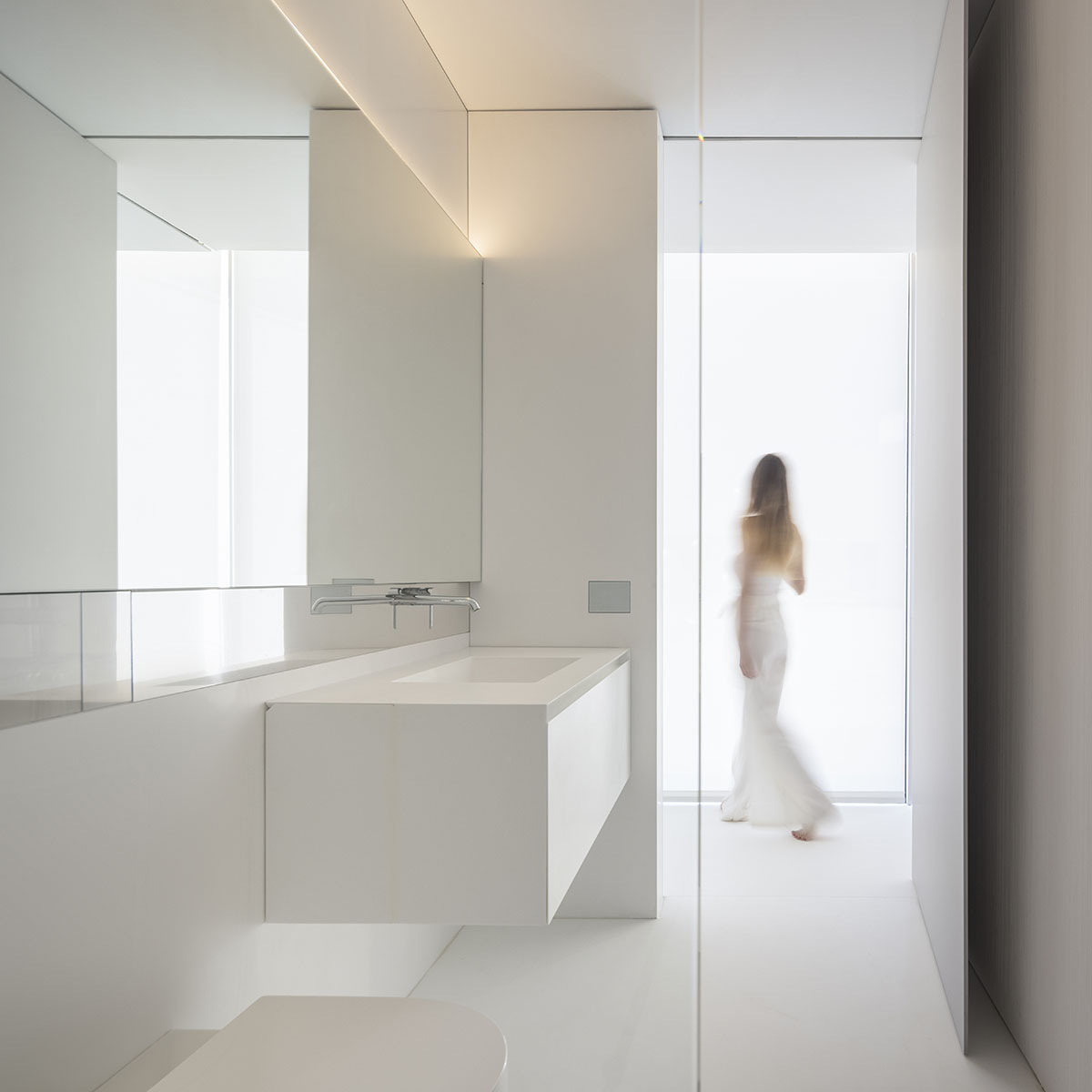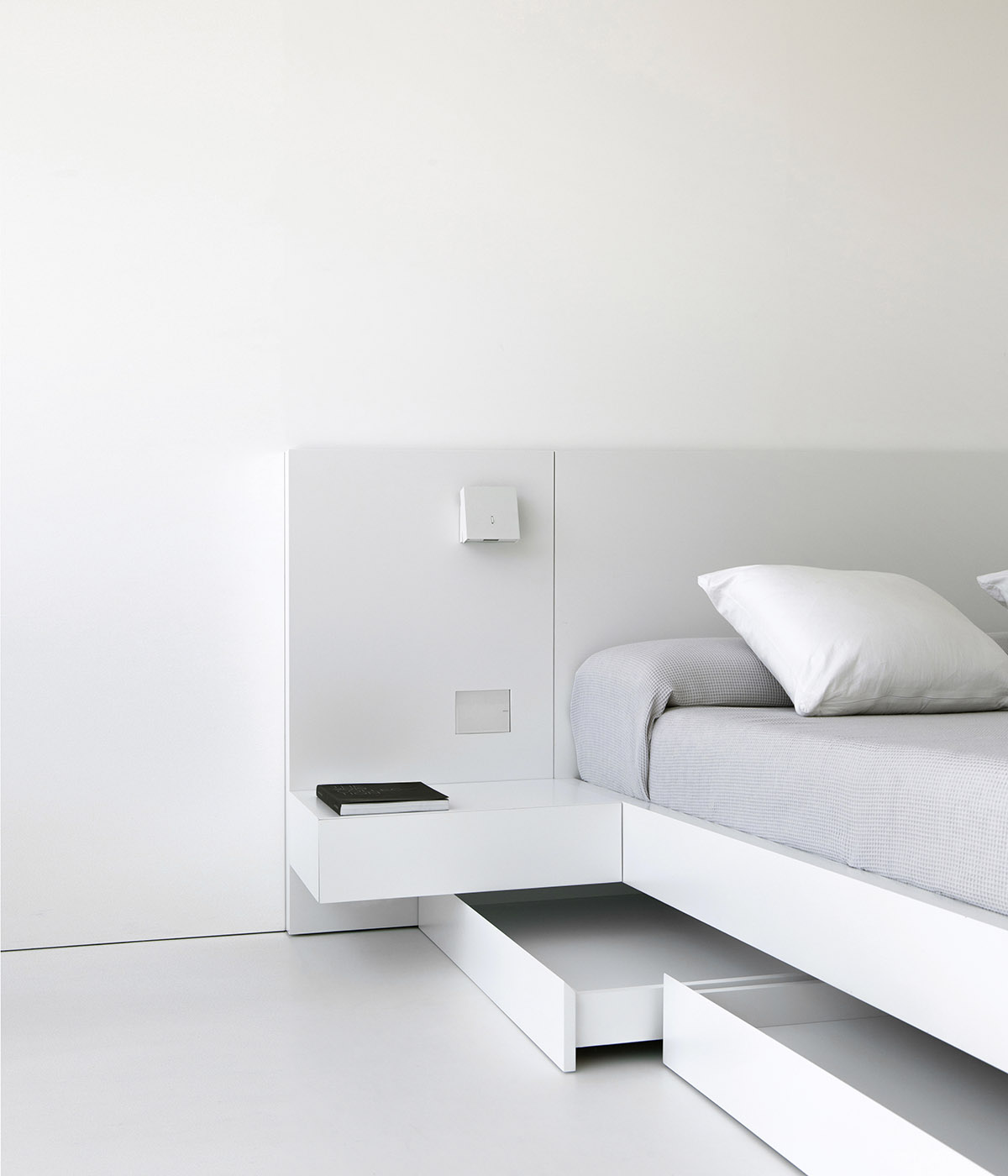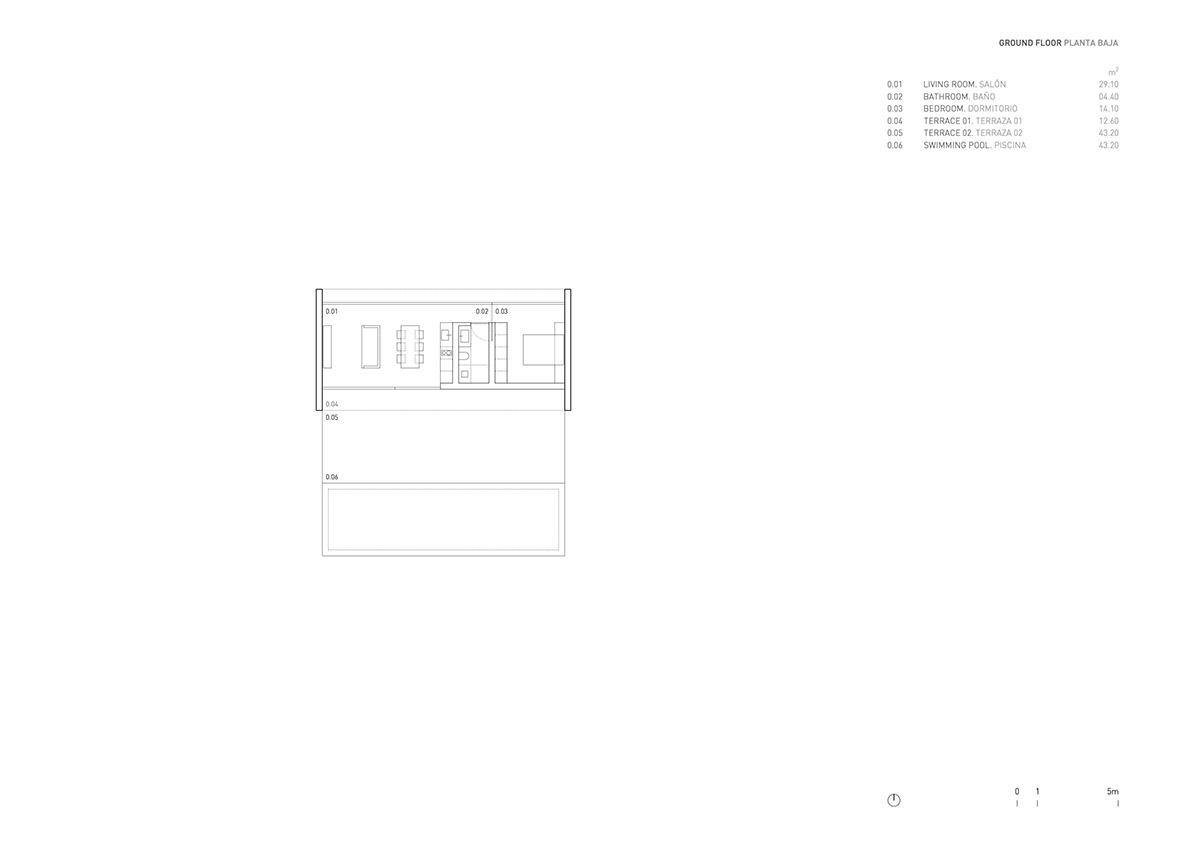 Project facts
Project Title: N70 House
Architecture: Fran Silvestre Arquitectos
Design Team: Fran Silvestre, Rosa Juanes, Rubén March, Andrea Baldo, Gino Grollo
NIU team: Alejandra Ugena, Francisco Moreno, Mauro Díaz, Héctor Borrás, Francisco Lahoz, Irene Hoyos
Location: Spain
Completion: 2021
Videography: Jesús Orrico
All images © Fernando Guerra
All drawings © Fran Silvestre Arquitectos