Diego Raposo + Arquitetos redefines escape homes with inflatable bubbles in Rio de Janeiro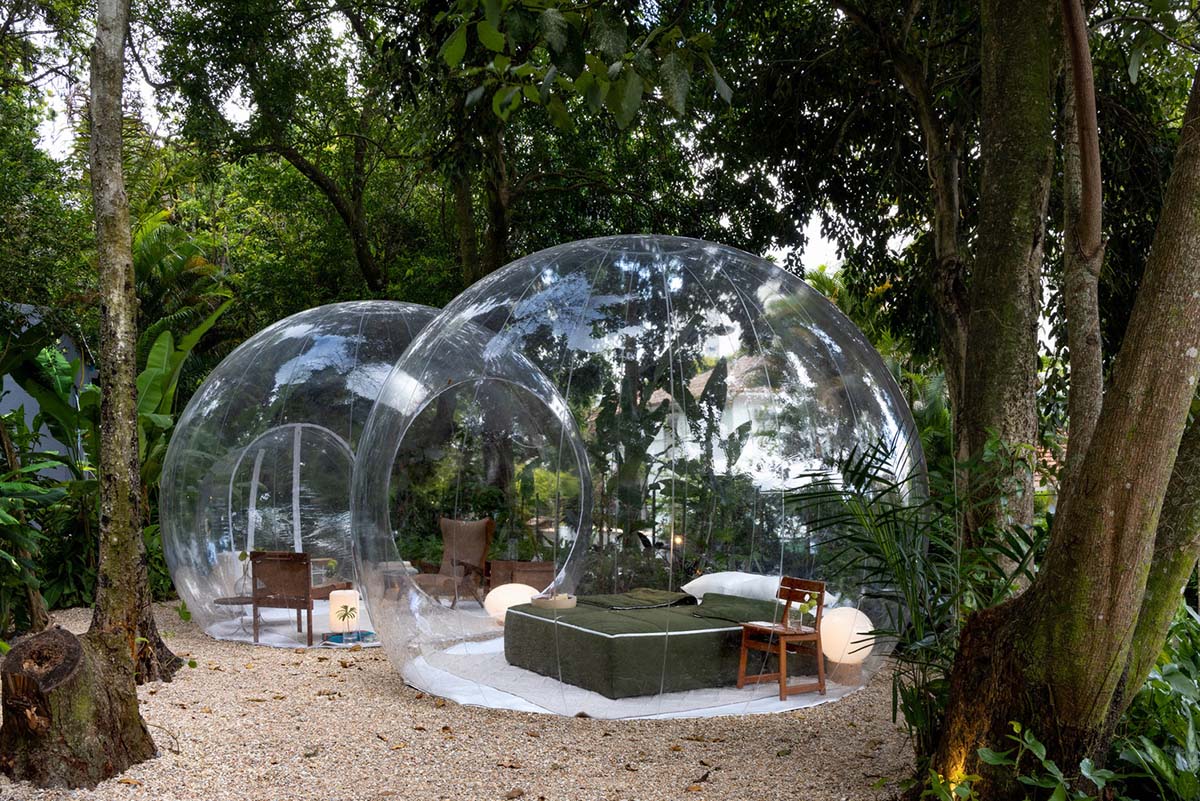 A trio of inflatable bubbles has been installed in the heart of a forest to redefine escape homes during the pandemic, designed by Brazilian architecture studio Diego Raposo + Arquitetos.
Named Secret Garden, the project was envisioned as an ephemeral architecture in response to the limited conditions experienced during the pandemic in 2020.
Considering the limitations of our time that the pandemic has affected, when people started to live inside their own bubbles, frightened by the idea of them being permeable, according to the architects.
Taking these feelings as a starting point, the architects idealized private bubbles, a space that reminds us of what is dear, precious, and connects us with what is essential and with nature.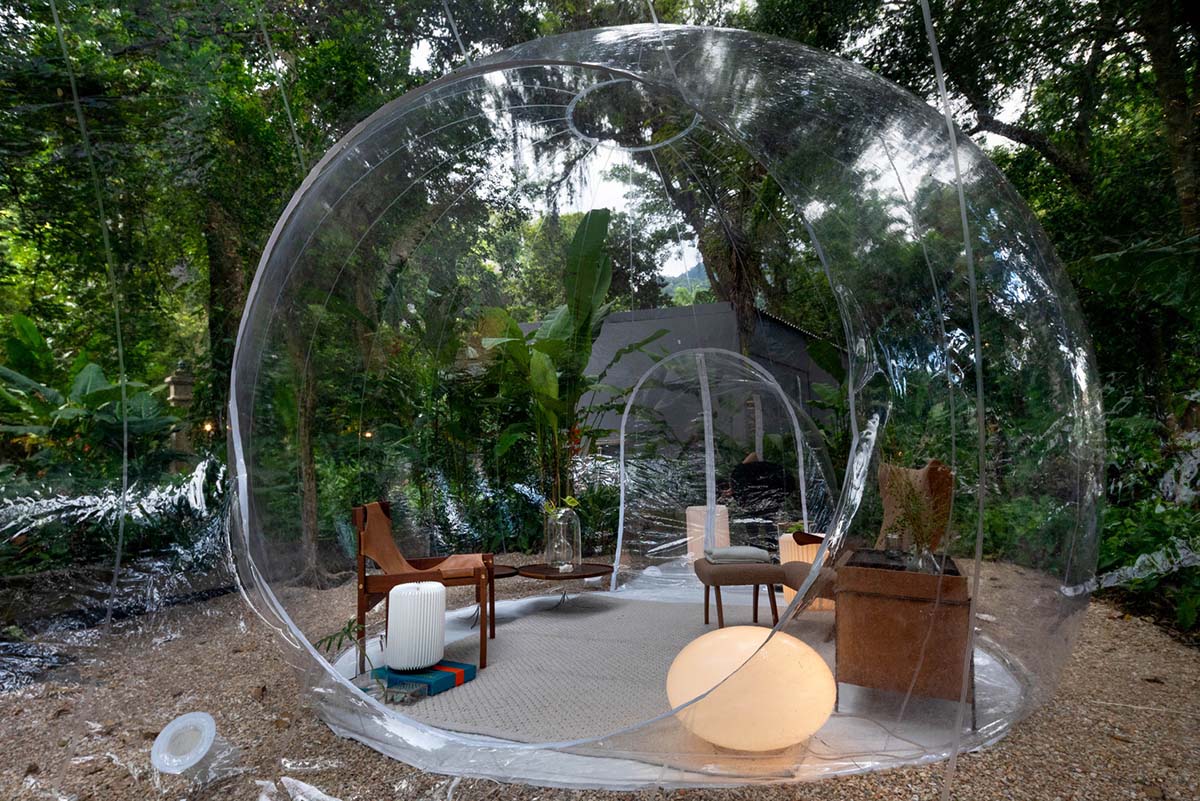 Situated in the heart of a lush forest in Rio de Janeiro, Brazil, the bubbles are ephemeral and playful, the team designed a perfect environment to escape from the big cities and enjoy a moment in the countryside.
Conceived as two bubble modules, each inflatable bubble has a diameter of 3-4 meters, and can easily be adapted to any terrain and allow the creation and configuration of spaces in a natural and organic way.
The studio said that Nature is shelter. It's the host. It's protection. It's connecting with the beauty and disconnecting from the outside world. It is refuge and contemplation. And our bubble is an invitation."
"To stay in nature. To take advantage of the ephemeral, portable and replicable. This one. But it can go wherever your imagination wants. For as long as you want to stay...It's a private universe. It's a window on the world – everyone. Enter without knocking."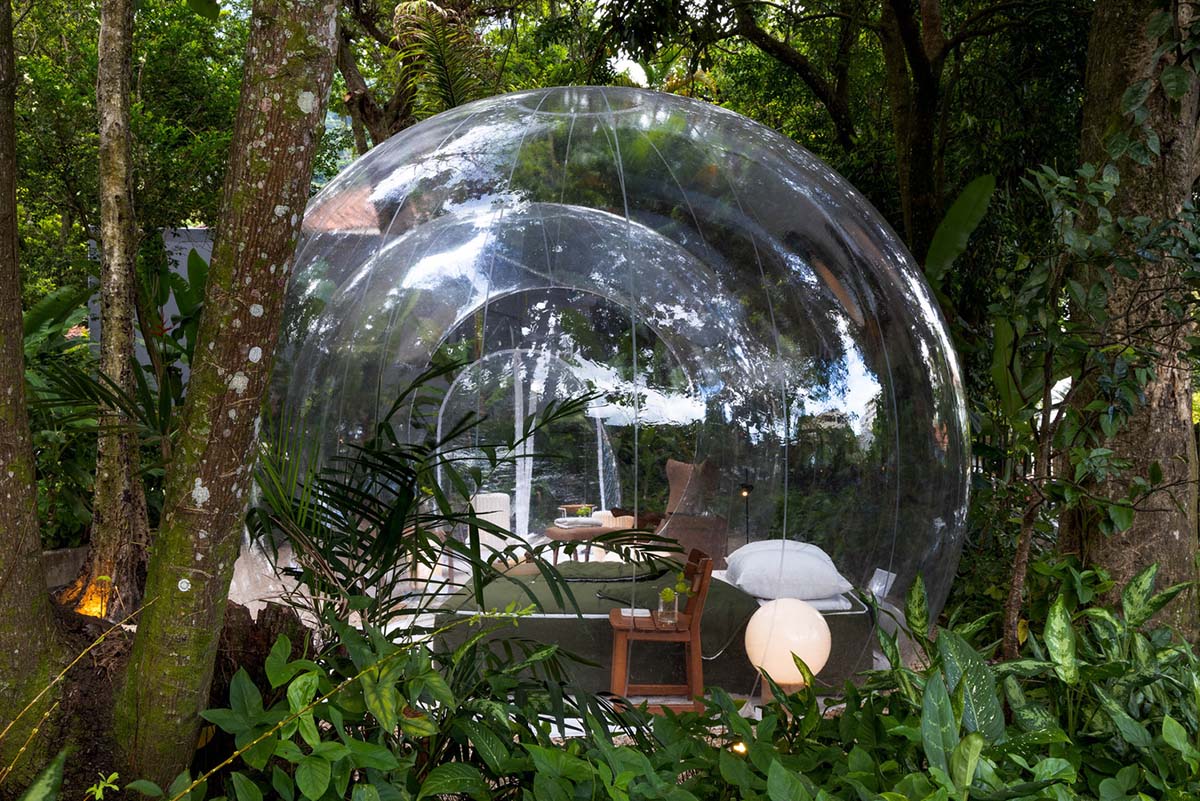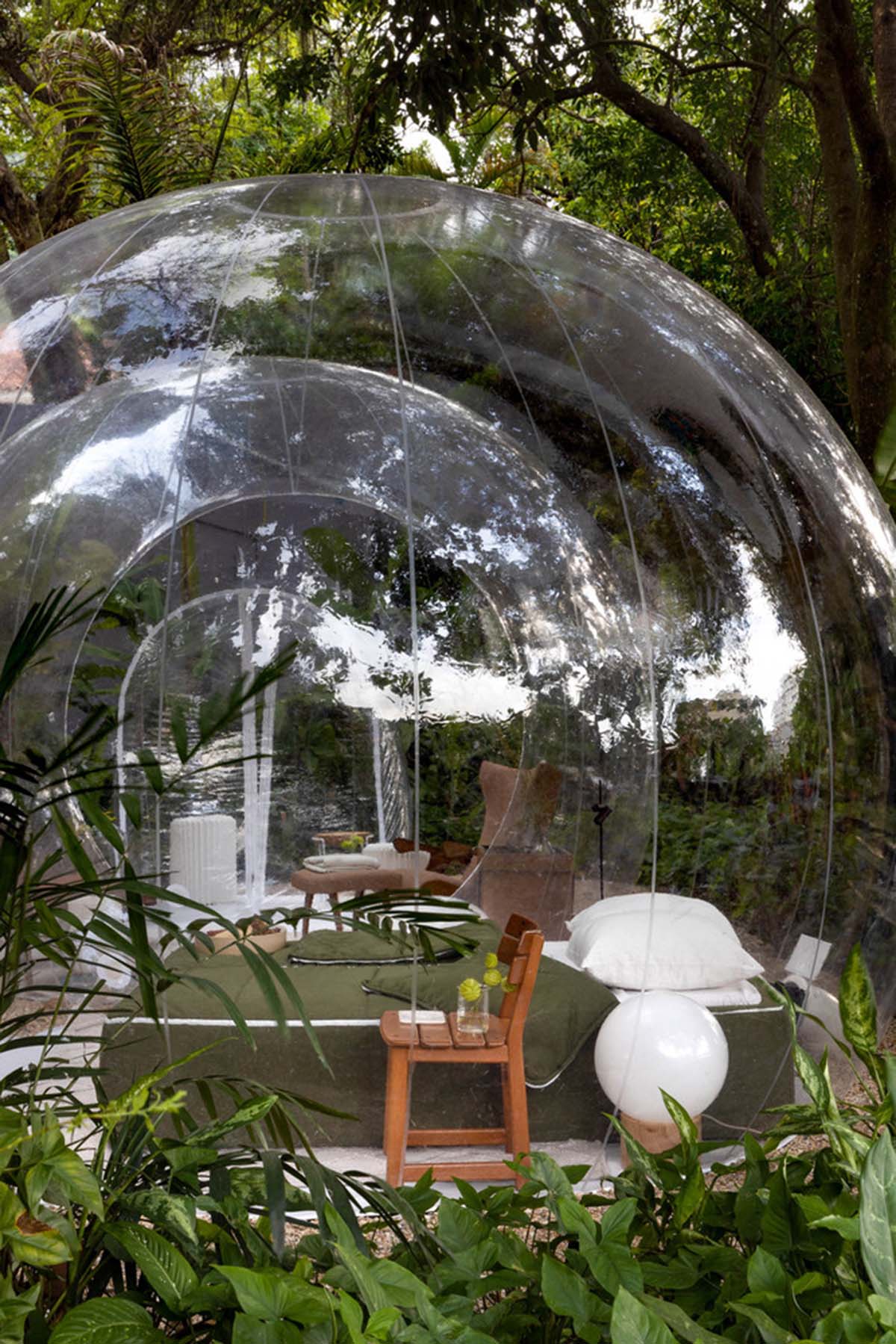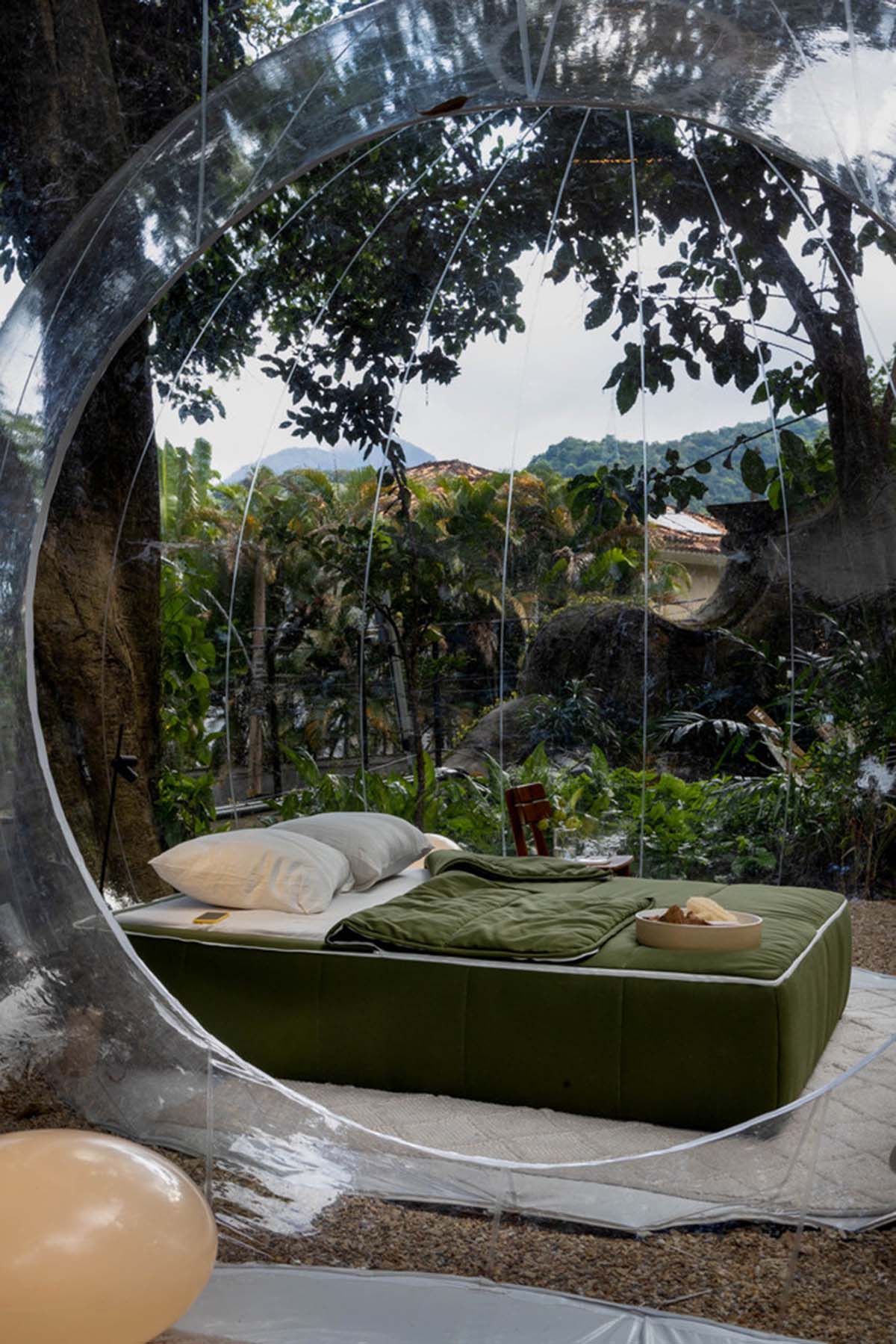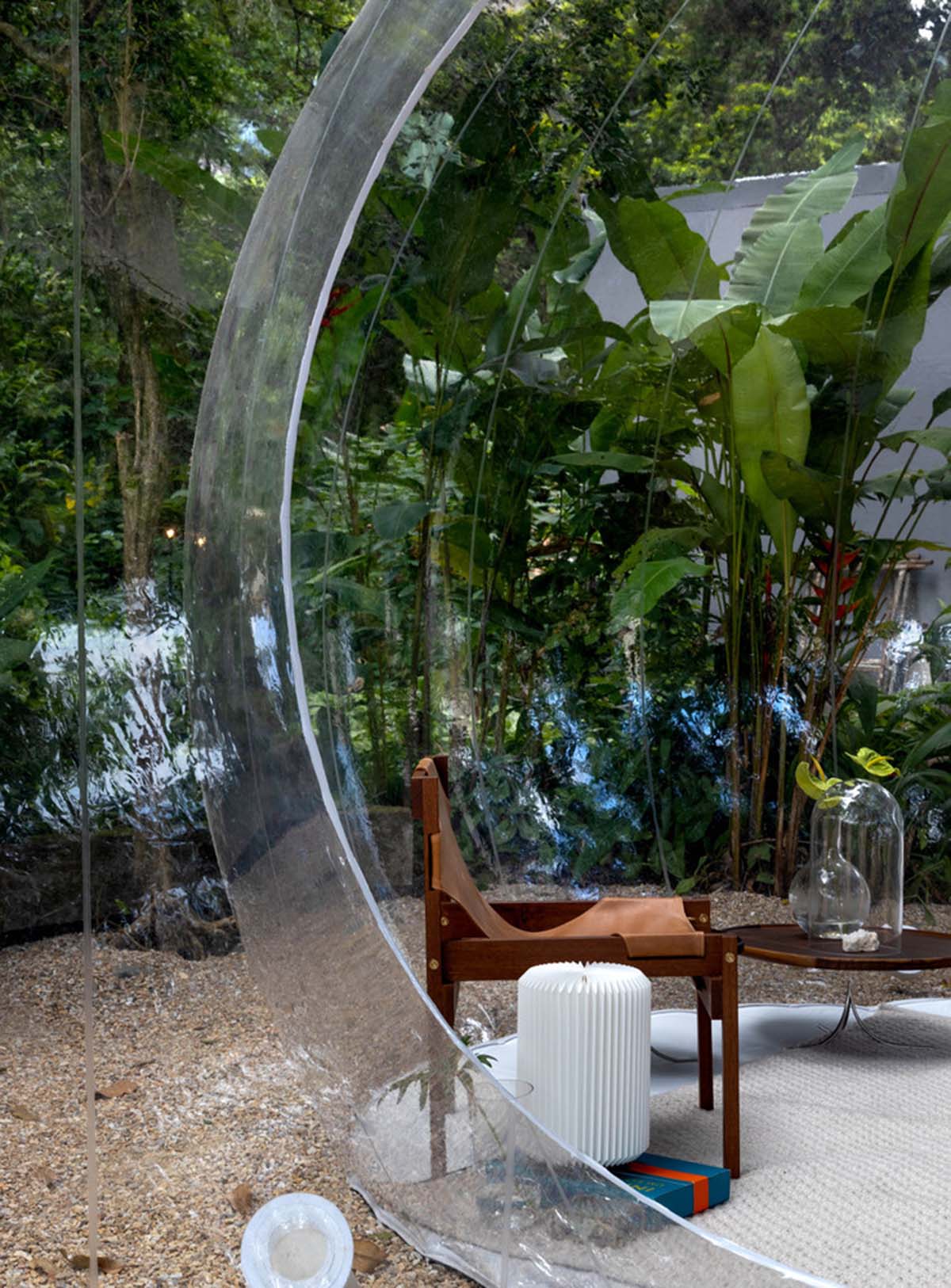 Situation plan
Sketch
Plan and façade
Collage
Based in Itaipava, Diego Raposo + Arquitetos operates in Brazil by designing commercial and residential projects.
Project facts
Project name: Secret Garden
Architects: Diego Raposo + Arquitetos.
Location: Rio de Janeiro, Brazil
Size: 40m2
Date: 2021
All images © André Nazareth
All drawings © Diego Raposo + Arquitetos