MAA releases new photographs of Istanbul's supertall TV and Radio Tower as the tower opens in spring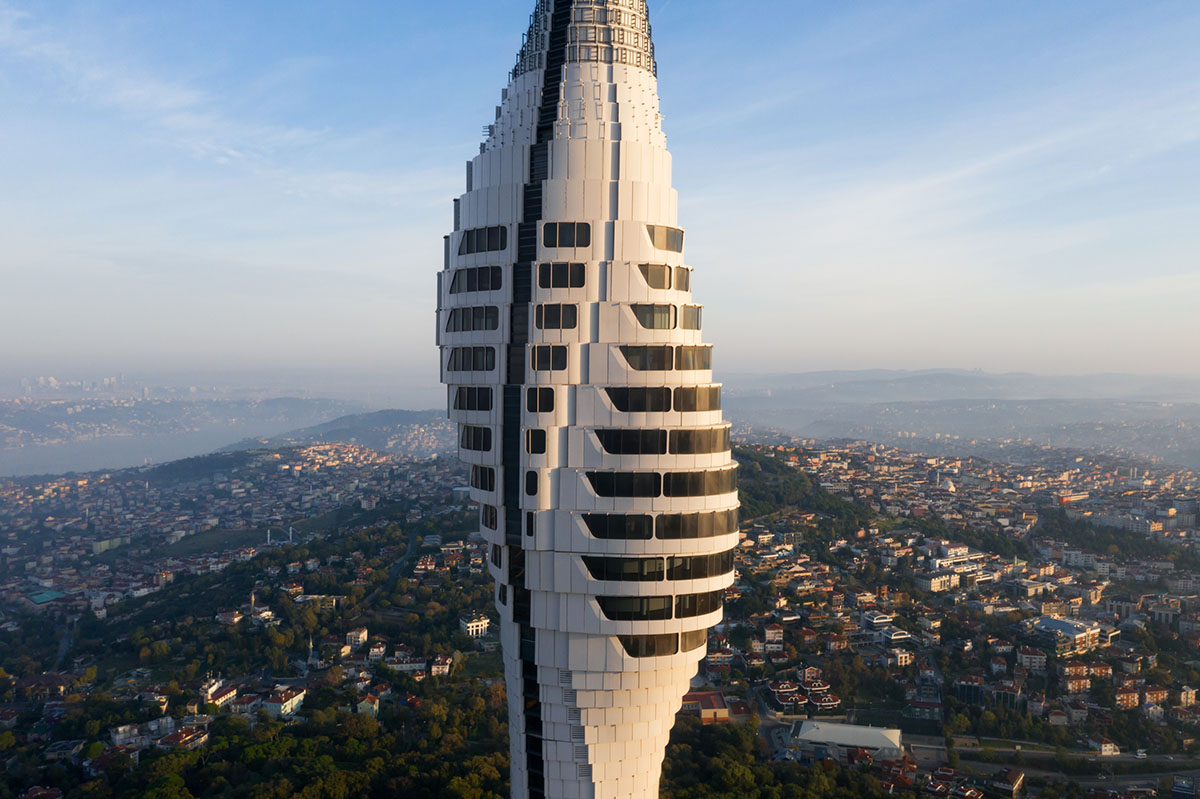 MAA - Melike Altinisik Architects, led by Melike Altinisik, has released new photographs of Istanbul's futuristic supertall TV and Radio Tower, the hotly-anticipated project has been completed and has started its main telecommunication functions in November 2020.
Set to be opened to the public in late Spring, a set of latest images shows details from interiors of the tower and different perspectives in the landscape within it is situated.
Reaching at 369 meters in total, the tower, photographed by London-based architectural photography studio NAARO, reveals that how its rippling form creates a sense of motion and rhythm within its silhouette that changes when viewed from different directions around Istanbul.
On the top of the tower, a two-storey restaurant and observation deck, situated within the top 13 levels, will provide a 360-degree view across Asia to Europe. The project will also host a public foyer, café, exhibition and mediatic areas inside the entrance podium.
Designed with an organic structure, which is not familiar within the urban fabric of Istanbul, the key design principle of design is to reflect these inputs like wind direction, local topography, and the sceneries in the form of the tower.
"Its architectural formations combine elegance and beauty with math and geometry, whose innovative concept allows inhabitable spaces to be attached to the whole of the tower's core," said MAA in its project description.
During construction, in a such a unique design, "the construction required advanced engineering techniques both in terms of architectural design and construction methodology," as the team of MAA highlighted.
"All the design features, architectural planning and material selections were made considering these processes," the team added.
The interior design of follows the traces of the same, outer architectural language and character of the project. Rippling surfaces span the entrance foyer, while these surfaces partly become ceiling, partly become furniture.
MAA said that "the interior design was developed based on the fact that the building includes unique spaces that offer a new experience and contain futuristic design characters."
"The main purpose is to create surprising encounters by establishing strong relationships with where it is located, using light, nature, and spatial spaces; so that it may change people's perspective, and courage them think differently," the studio continued.
Construction began on MAA's supertall TV and Radio Tower in 2015 and construction was completed in November 2020. MAA is currently working on "the world's first pioneer Robot Science Museum" in Seoul.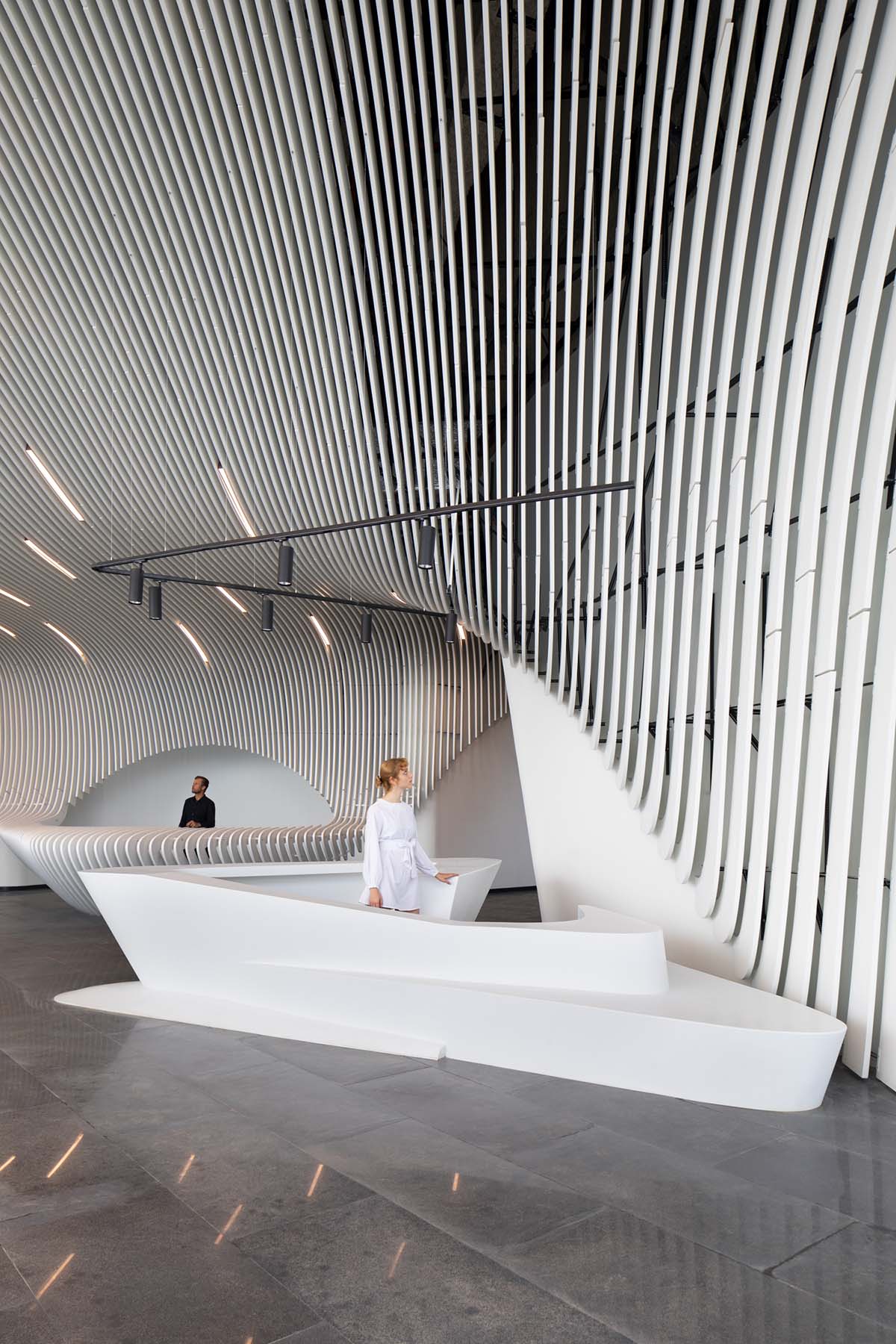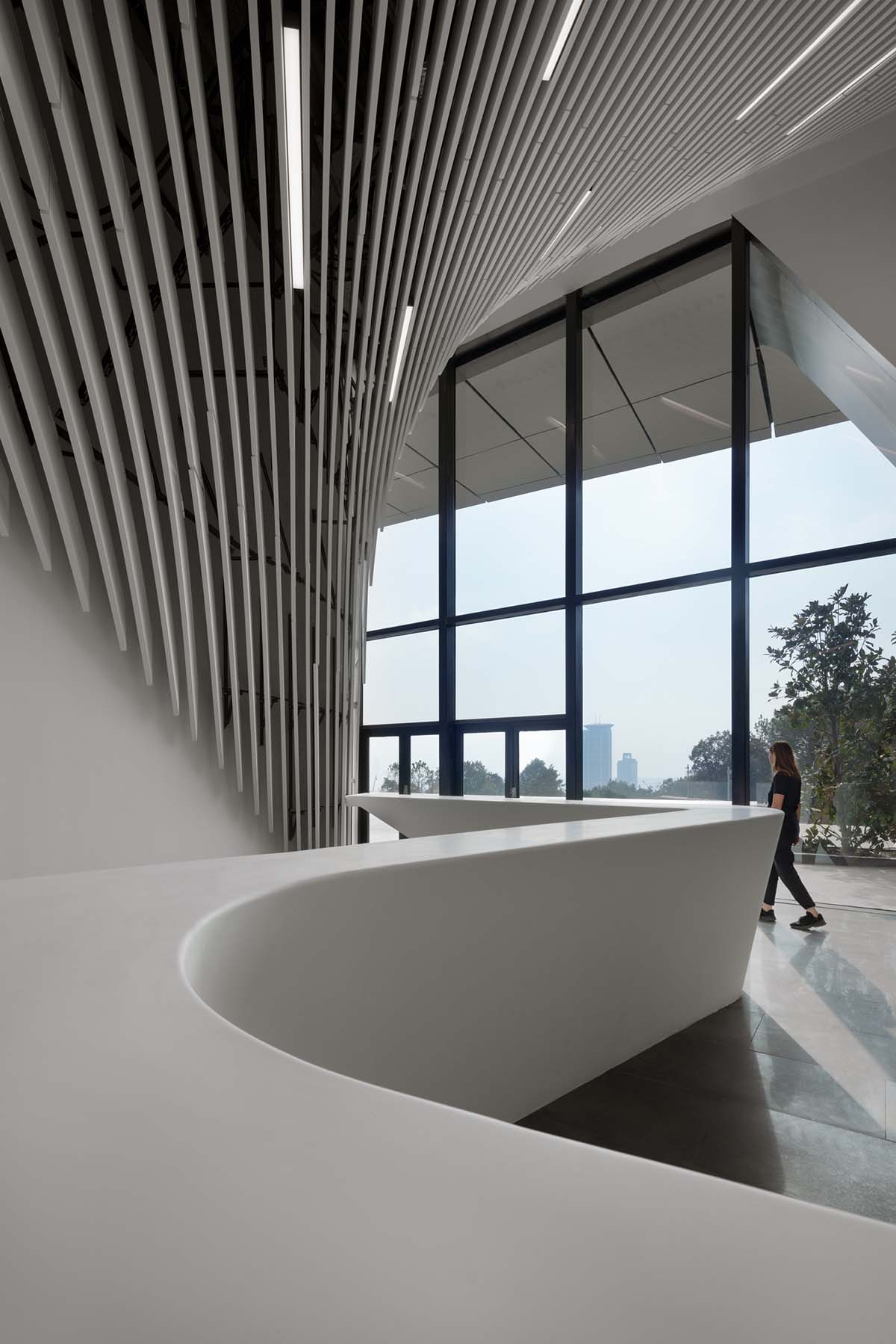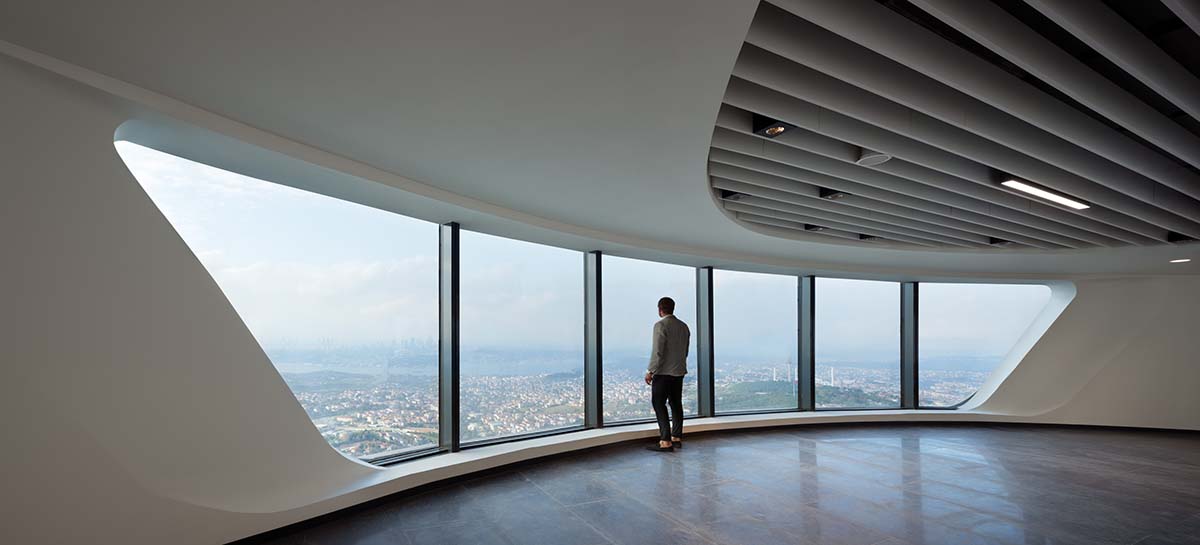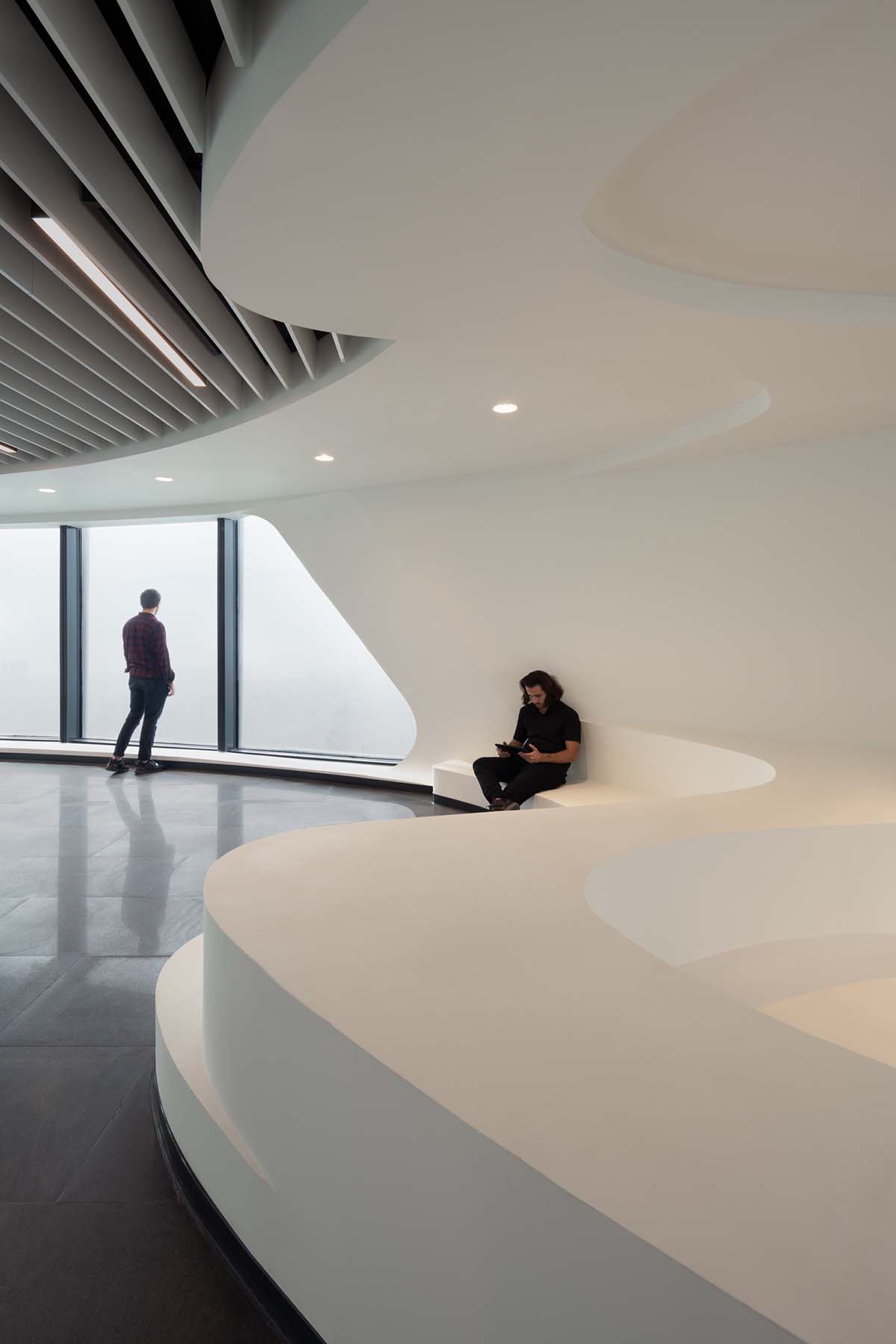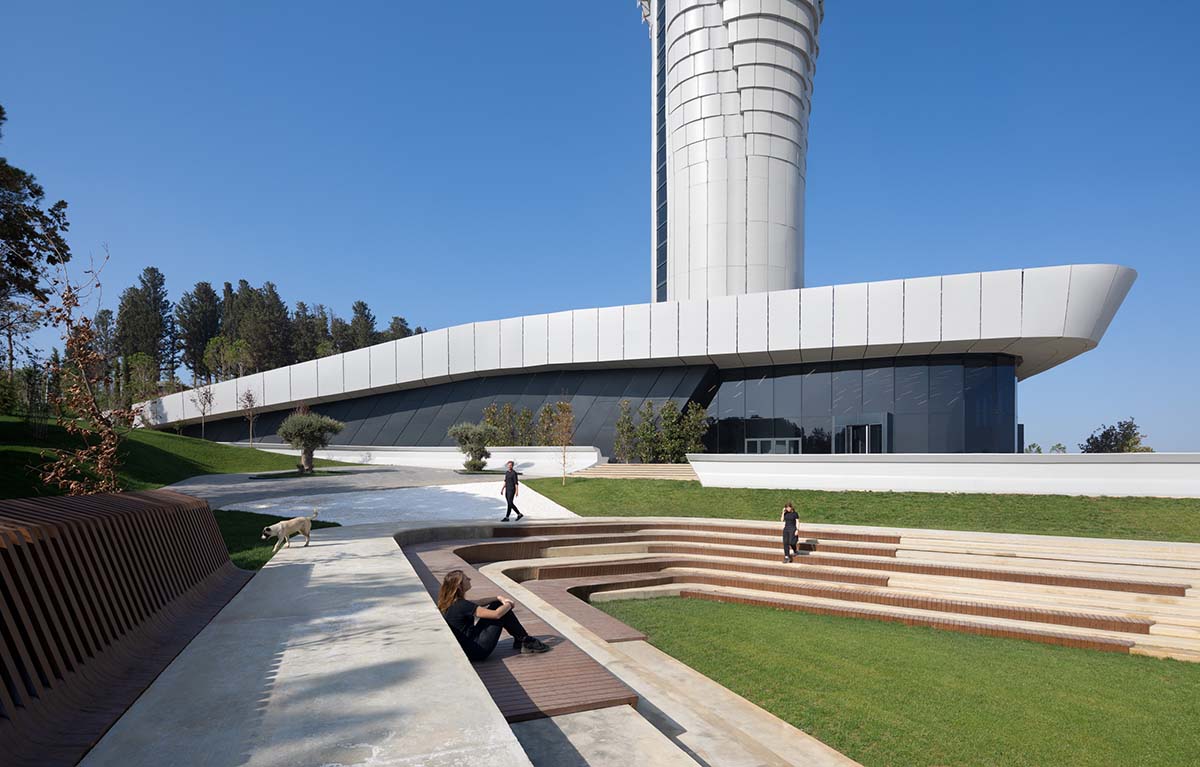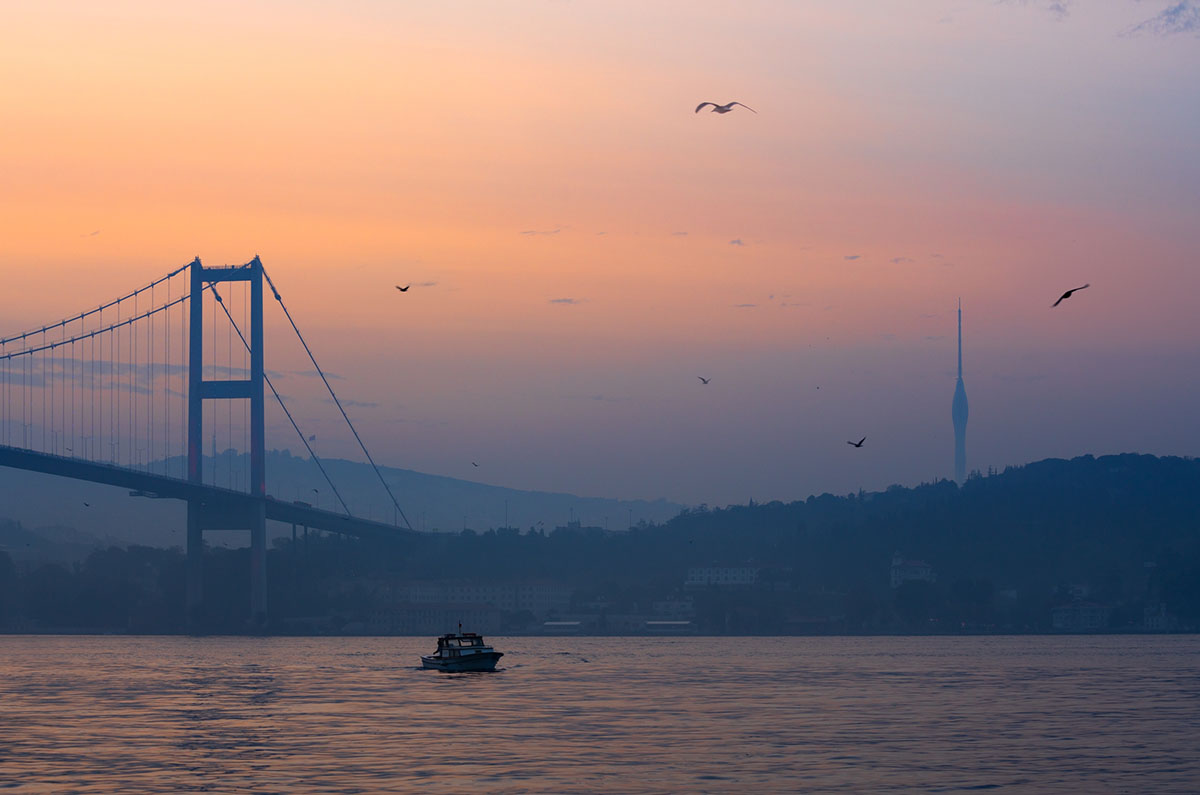 Melike Altinisik's live talk on "Innovation and Architecture" has been the most-watched live talk of WAC's Live Interview Series in 2020. Watch Melike Altinisik's live talk on WAC's IGTV.
Melike Altinisik founded MAA - Melike Altinisik Architects in 2013 in Istanbul after she has worked in London with Zaha Hadid Architects between 2006-2013.
Melike Altinisik was awarded numerous prestigious design awards, including Europe 40 under 40, FEIDAD Design Award 07' and Swiss Art Award. MAA has offices in Istanbul and Seoul.
Project facts
Architect: MAA - Melike Altinisik Architects
Location: Istanbul, Turkey
Project Director: Melike Altınışık
Project Design Team: Melike Altınışık in collaboration with Daniel Widrig
Project Architects: Özge Çağlayan, Tuğba Okçuoğlu, Ayça Yontarım
Project Team: Melih Altınışık, Tan Akıncı, Begüm Aktaş, İrem Coşkun, Gül Ertekin, Büşra Güler, Çiğdem Nur Kebapçı, Selçuk Kişmir, Thomas Kleinow, Samed Tezgah, Ahmet Ünveren, Alev Cansu Ovalı
Architectural Assistants: Ali Arslan, Yunus Emre Demirkıran, Zoe Georgio, Mazyvdas Samuolis, Beste Sensöz,
Competition Team: Melike Altınışık in collaboration with Daniel Widrig and Florian Dubiel (visualisation)
Engineers & Consultants (ShortList)
Structural Engineer: Balkar
Structural Peer Review: Thorton Tomasetti
Telecomunication Engineer: ABE Teknoloji
Electrical Engineer: HB Teknik
Mechanical Engineer: Çilingiroğlu
Wind Engineer: RWDI
Facade Engineer: Newtecnic
Landscape Architect: DS Landscape
Fire Strategy Consultant: Etik
Vertical Circulation Consultant: 3TEK
Acoustic Consultant: Pro-Plan
Lighting Design Consultant: Realities United, Darklighting
Way Finding Design Consultant: POMPAA
Quantity Survey and Fee Estimation: Entegre Project Management
Client: UDHB – Ministry of Transport and Infrastructure
Area: 29,000m2
Year: 2020
All images © NAARO
> via MAA