Daniel Libeskind and other stars on the jury
The entries for the competition Eurasian Prize 2021 is ongoing and the Eurasian Prize is proud to introduce the top-class cast of the new season's international jury. Meet - the legendary architect Daniel Libeskind.
Final Deadline is June 30, 2021 for the Eurasian Prize 2021.
World Architecture Community is global media partner of the Eurasian Prize 2021.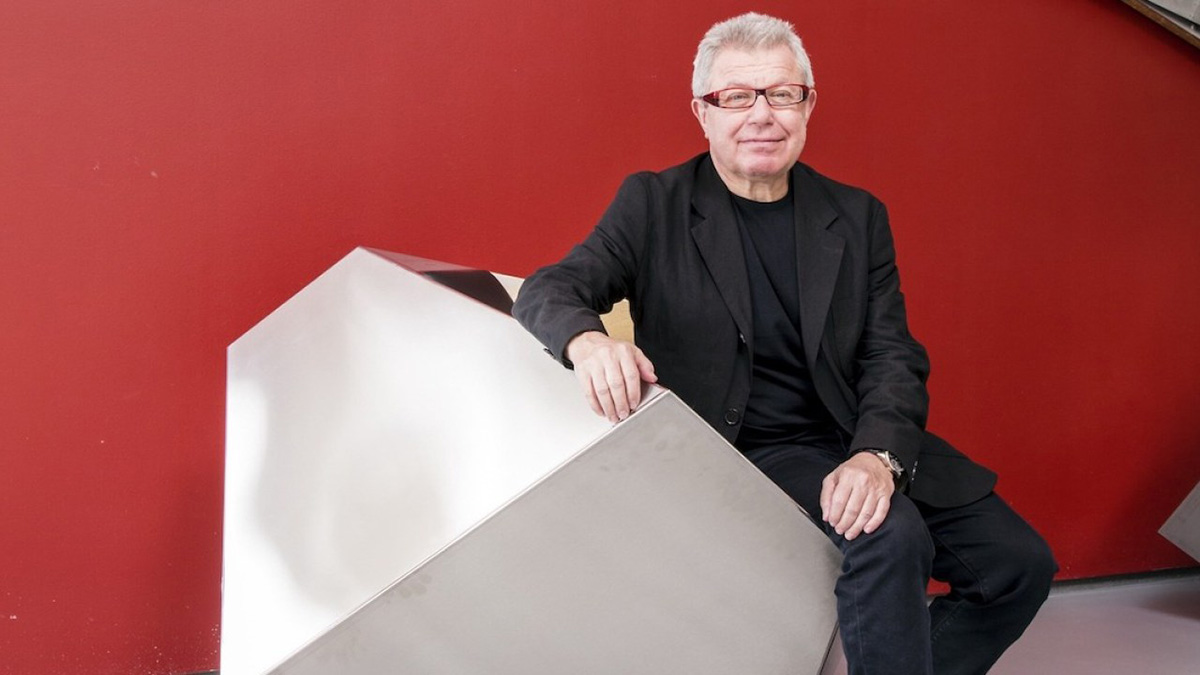 Daniel Libeskind. Image © Stefan Ruiz
Daniel Libeskind is one of the famous figures in the world's architecture now. Born in Poland, Daniel learned classical music (he studied music in Israel, where he won a prestigious America-Israel Cultural Foundation scholarship and quickly became a virtuoso in New York). The harmonious and expressive language of music played a significant role in his architectural work. It is hardly possible to name another architect for whom music would be such an organic part of the architectonicsof buildings. Music, geometry and word are all sources of inspiration in Libeskind's work as an architect.
In 1970, he received his professional architectural degree from the Cooper Union for the Advancement of Science and Art in New York; he received a postgraduate degree in History and Theory of Architecture at the School of Comparative Studies at the University of Essex in 1972. In 1989, D. Liebeskind founded Studio Daniel Libeskind in Berlin.
His nontrivial view on modern architecture seems to have breathed new life into the unshakeable world of frozen stone, glass and concrete. There are no static, stationary forms for Libeskind - the flight of his fantasy, embodied in any structure, can only be compared to music.
Libeskind is known for his projects in different parts of the world. He is an architect who changes languages and countries easily. Libeskind is characterized by an interdisciplinary approach, a desire to critically rethink architectural activities. His signature style is characterized by bright expression, revolutionary forms, amazing geometries, optimistic colors - whatever you want - but not simplicity, banality, conservatism.
Daniel Libeskind is currently teaching and lecturing at many universities around the world in addition to his project activities. From 1978 to 1985, Libeskind was the Director of the Architecture Department at Cranbrook Academy of Art, Michigan. In 1986-1989 he founded and directed Architecture Institute in Milan.
He was one of the seven architects who participated in the exhibition "Architecture of Deconstructivism" (1989). The Jewish Museum Berlin in 1989 was his first major international success. An international contest was held to determine the designer of the memorial The World Trade Center, since 2003 the headquartered of Studio Daniel Libeskind is New York city. His creative work is not only architecture, but also philosophy and music, and he is as highly professional in these fields as in architecture.
Image courtesy of Eurasian Prize
There are other world celebrities besides Libeskind who will form the international jury for the Eurasian Prize 2021: Piero Lissoni (Italy), Erick van Egeraat (Netherlands), Manuelle Gautrand (France), Rodolfo Machado (USA), Christos Passas (Great Britain) and other outstanding architects and designers of modernity. The jury list is still growing.
More about Jury Eurasian Prize 2021.
Top image courtesy of Eurasian Prize.
> via Eurasian Prize