ELEMENTAL forms structure from timber logs to resolve the Mapuche-Chilean conflict at Venice Biennale
Pritzker Prize-winning Chilean architect Alejandro Aravena's firm ELEMENTAL has installed a striking structure at this year's Venice Architecture Biennale to offer a gathering, meeting place to revolve conflicts among the Mapuche and Chileans.
Known as the Mapuche-Chilean conflict in the history, after Chile gained its independence in 1818, the two sides have fought for their land ownership and occupation, recently violence has increased more in the Mapuche-Chile conflict.
Aravena's installation, situated in the Arsenale venue, addressing to the world' global problems in response to Hashim Sarkis' question "How will we live together?", it reinterrogates how we can rescue the old tradition of indigenous Mapuche assemblies and meeting places in which to converse and resolve differences.
Named Chileans and Mapuche, Building places to get to know each other (KÜNÜ), Building places to parley (KOYAÜ-WE), the installation is commissioned by Asociación de Comunidades Mapuche de Loncoche and Arauco.
"The question of the land is at the core. One possible clue to understanding the complexity of the issue can be given by the fact that in the Spanish language, we don't have two words for Land and Earth," said Alejandro Aravena in a sneak peek video.
"That is why we tend to mix between the dispute over the land, its ownership, and the historical property rights, with a deeper notion of Earth as a planet."
"Once the field is level, let's start a conversation," he added.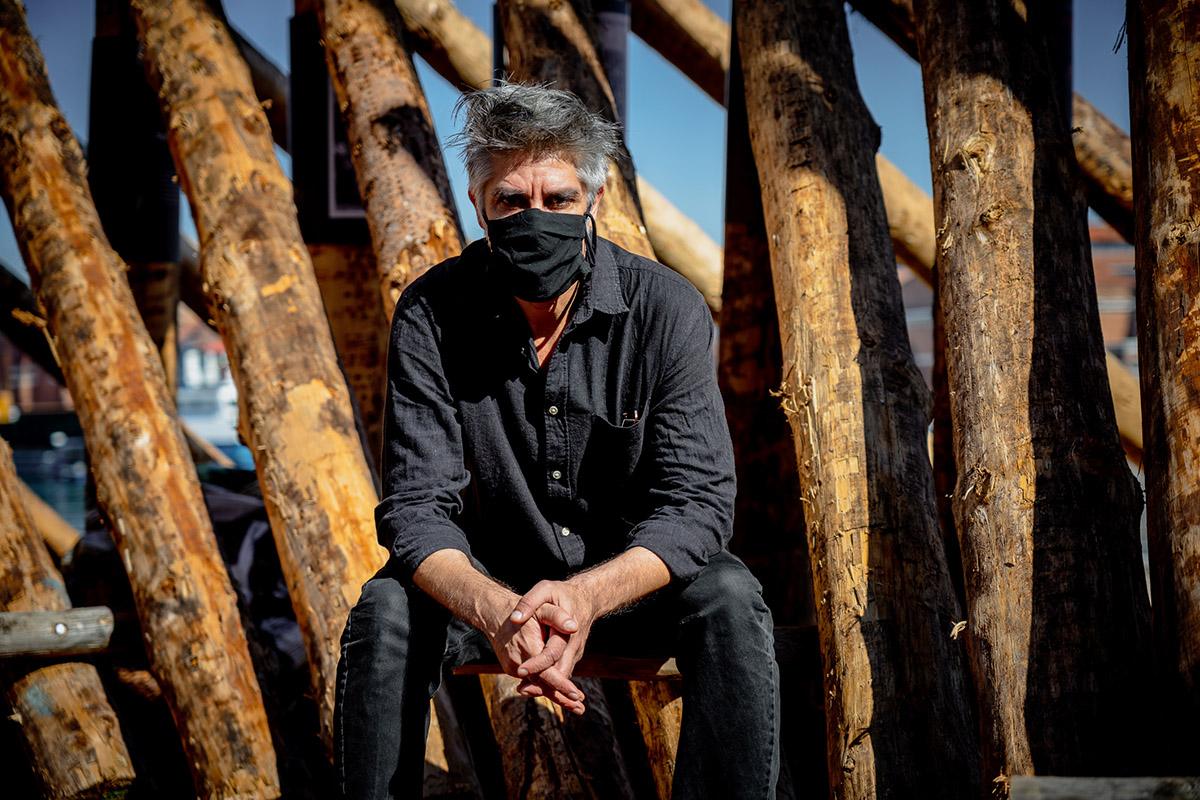 In a sneak video of the Venice Architecture Biennale, Aravena introduces "KÜNÜ", which intends to use architecture as a portal to the Mapuche world, and introduces the "KOYAÜWE", the KOYAÜWE is a place that aims to reinstall the old tradition of parleys.
Aravena's installation is made of tall timber logs that are placed in a circle shape, and the heart of the installation becomes a meeting place.
According to Aravena, all negotiations can be made inside. Once the Biennale is over, the installation will be transported to Chile to stage talks, as Aravena adds.
A series of tall timber logs are supported by another tall poles from inside and outside, posters narrating this conflict are also pasted on some timber logs.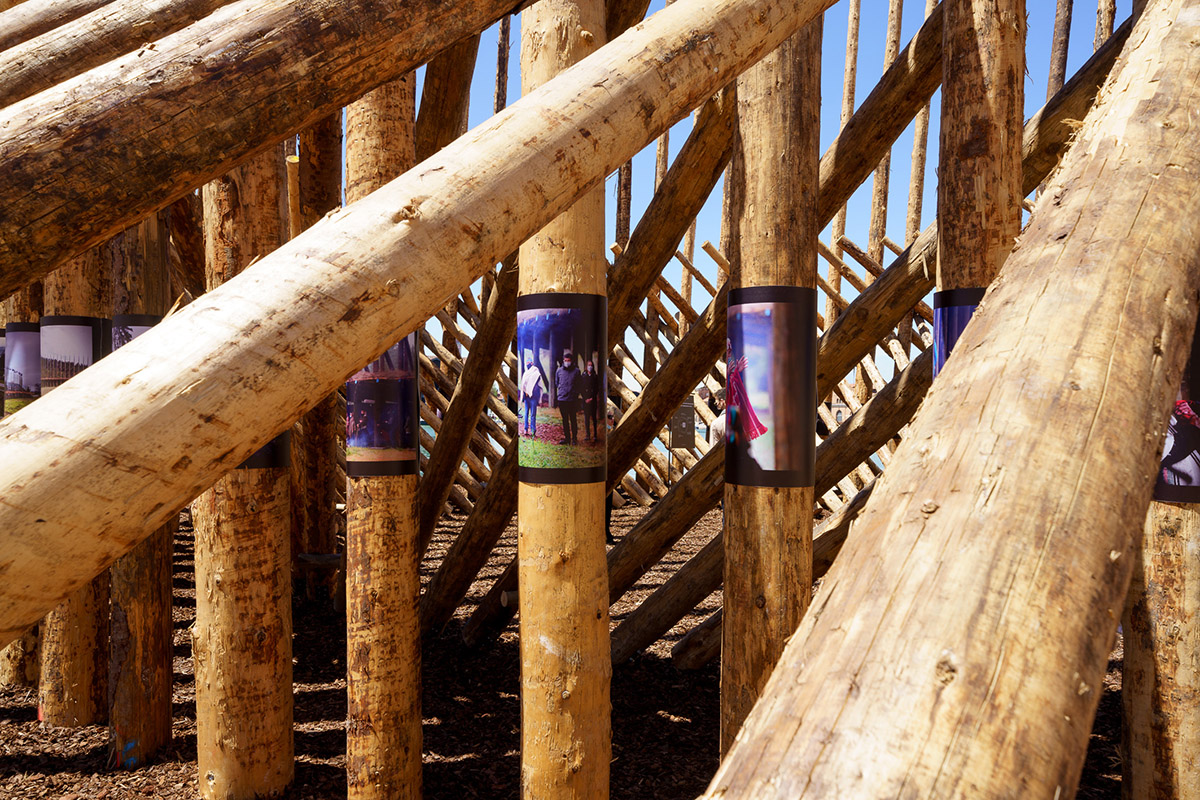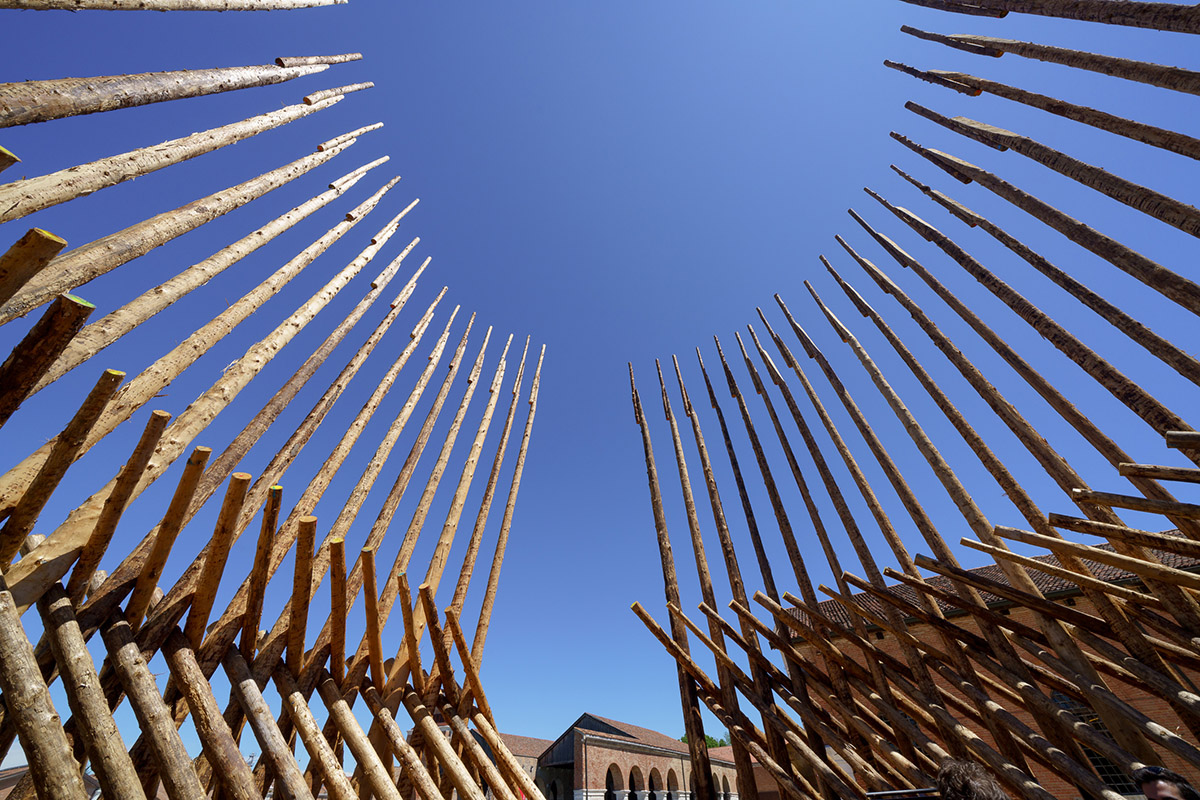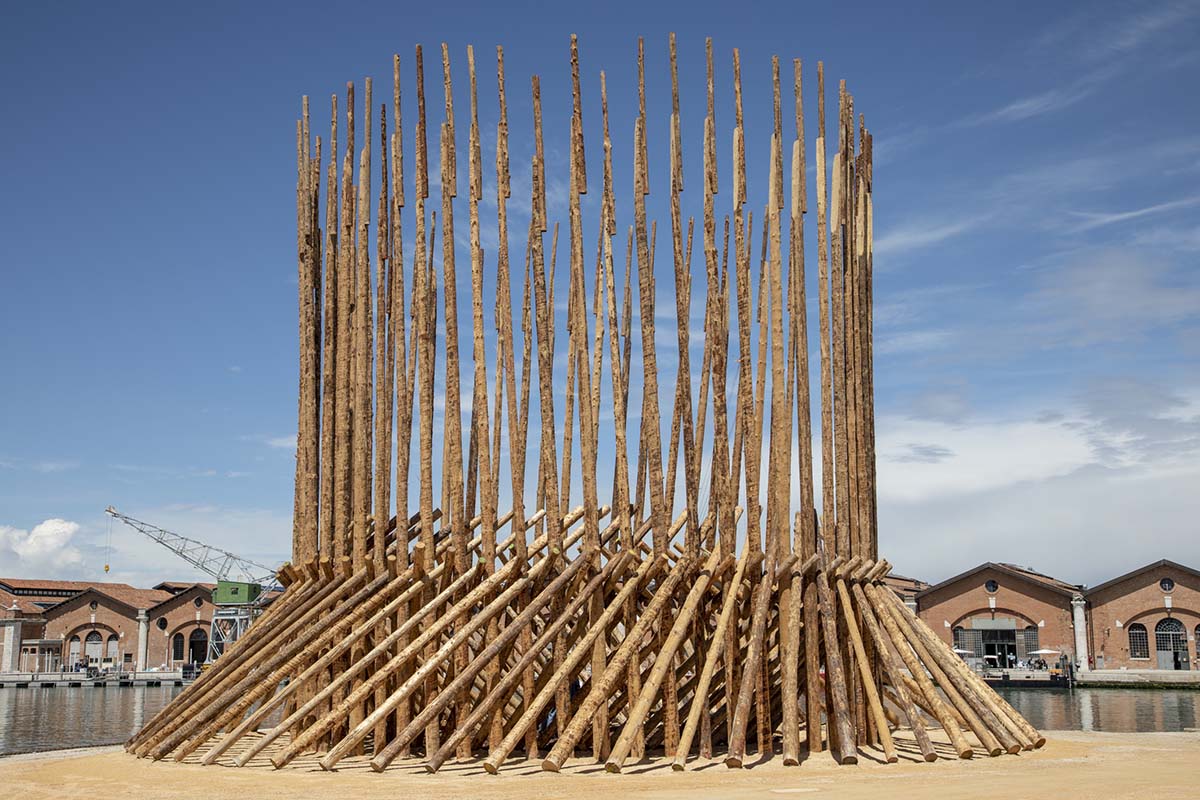 In 2016, Alejandro Aravena curated the Venice Architecture Biennale. He used 100 tons of waste material at the Venice Biennale's Introductory Rooms.
The 17th International Architecture Exhibition in Venice has opened to the public on 22 May 2021. The exhibition will be on view till 21 November 2021.
This year's architecture biennale is themed as "How will we live together?" by the curator Hashim Sarkis, the theme explores a widening context that helps architects to "imagine spaces in which we can generously live together".
We invite our readers to find out WAC's detailed coverage about the 2021 Venice Architecture Biennale on our Italy page.
ELEMENTAL exhibition facts:
Project: ELEMENTAL (Alejandro Aravena; Victor Oddó; Gonzalo Arteaga; Diego Torres; Juan Cerda)
Video: Vicente Fernández
Footage: Francisco Huichaqueo, ELEMENTAL, Vicente Fernández and Raul Ruiz (extract from documentary "Ahora te vamos a llamar hermano", Chile, 1971)
Music: Tecnología para ser libres
Spanish translation: ELEMENTAL
Mapuzungun translation: Leonel Lienlaf with the collaboration of Cesar Ancalaf
With the collaboration of: Tironi and Asociados
An initiative of: Asociación de Comunidades Mapuche de Loncoche and Arauco
All images © Andrea Avezzù, courtesy of La Biennale di Venezia