Dersyn Studio completes floating resort with undulated roof in natural landscape of Thailand
Bangkok-based architecture firm Dersyn Studio has completed a floating resort perched on Srinakarin Dam, Kanchanaburi of Thailand. The new resort complex draws up a distinctive character with its undulated roof and strong local material use with three key design principles.
Called Z9 Resort, the 3,100-square-metre resort units were transformed from the existing resort by using the existing wood materials as the "reuse" concept of the firm. Built as a nature-oriented complex, the units offer a hidden privacy on-land accommodation and cozy raft spaces.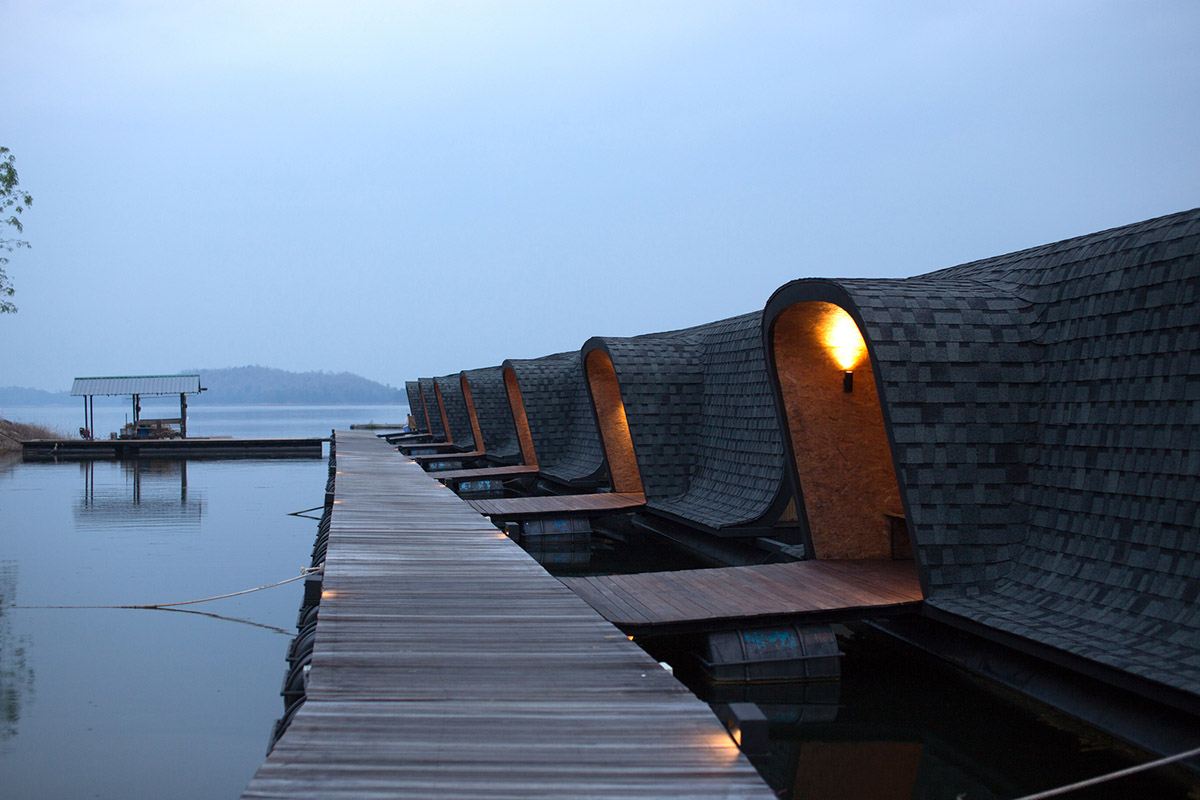 Image © Jagkree Phetphosree
Each building utilizes natural ventilation, the shapes and color intimately blended in with the attractiveness of mountain and lake view. The proportion is also in line with the environment.
The units' architectural language obviously represents the natural lake-side context, and the lobby is designed based on lunar direction which mean resort's guess can enjoy stunning "sunrise and sunset" scenic.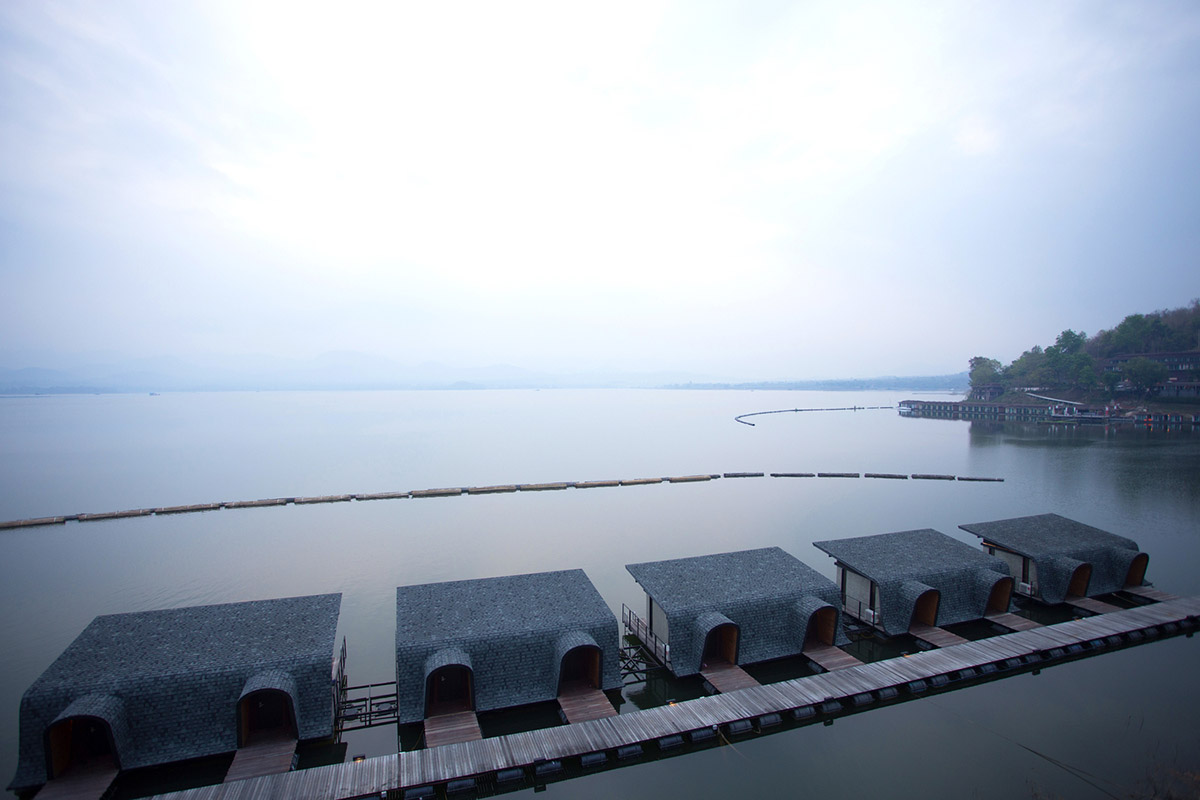 Image © Jagkree Phetphosree
"Z9 owners' believe that one of the best way to enjoy natural environment is to stay and relax in the resort which adopted sustainable design concept," said Dersyn Studio.
"So, sustainable design approaches, based upon the "3R" concept which are Reduce, Reuse and Recycle, have been used in this project in many ways."
The architecture followed three design principles on the project: Reuse, Reduce and Recycle. Reuse concept refers to the use of existing wood from the existing resort. The old wood were use as resort decorations. OSB Board which used as the ceiling was another aspect of the reuse concept. This is because OSB Board was created by compressing layers of wood flakes.
For Reduce concept, the architects said "one of the best way to build any building within the site which has rich-natural context is to create as less environmental footprint as possible."
According to this way of approach, they applied very-few site contour adjustment on the units. Light-weight structure such as steel structure was used to build this resort.
"Steel structure promote eco-friendly outcome in many ways for instance the wider span which means less on-ground touching and can be adjusted to suit with the existing footing, faster and cleaner construction in comparison with concrete structure," added the architects.
For Recycle concept, "since some of the existing wood is quite large so, they were adjusted and used for in-door furniture. Moreover, close circuit water treatment was applied to treat the water before drainage into the lake. This mean resort's guess can enjoy their water activities with worry-free."
Due to the Z9 Resort's distinctive privacy and serenity, and the whole complex acts as the natural part of the context of Kanchanaburi, one of Thailand's most famous place for enjoying hillside and lakeside scenic, during their stay.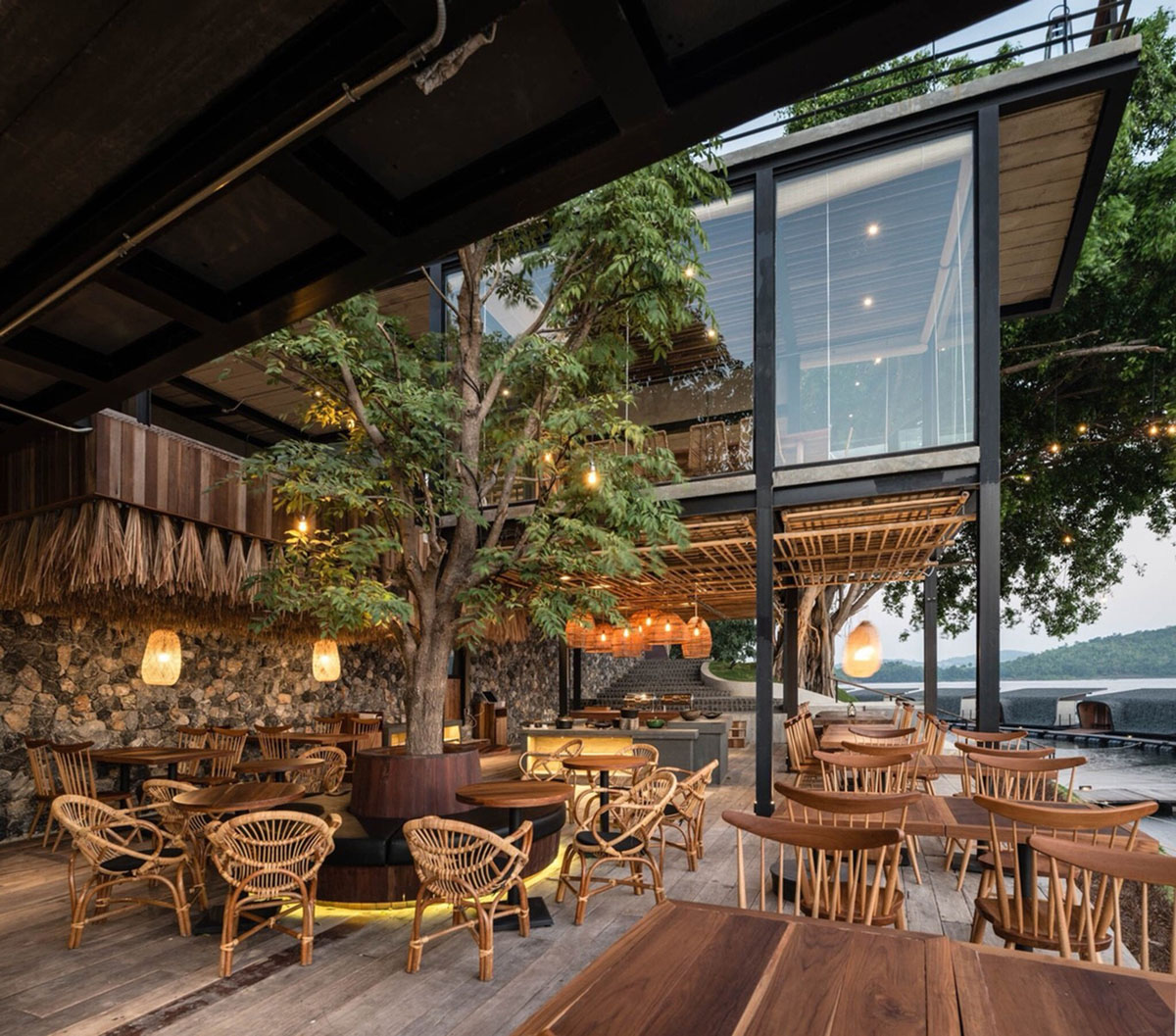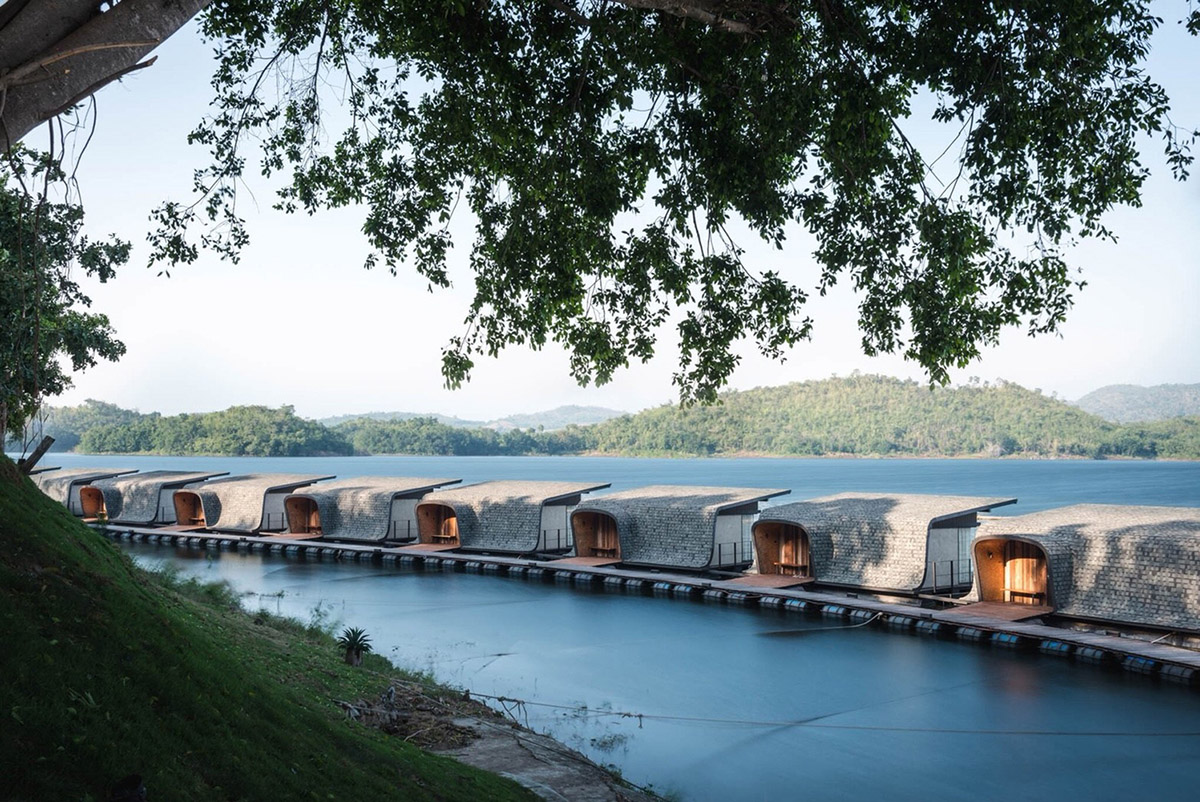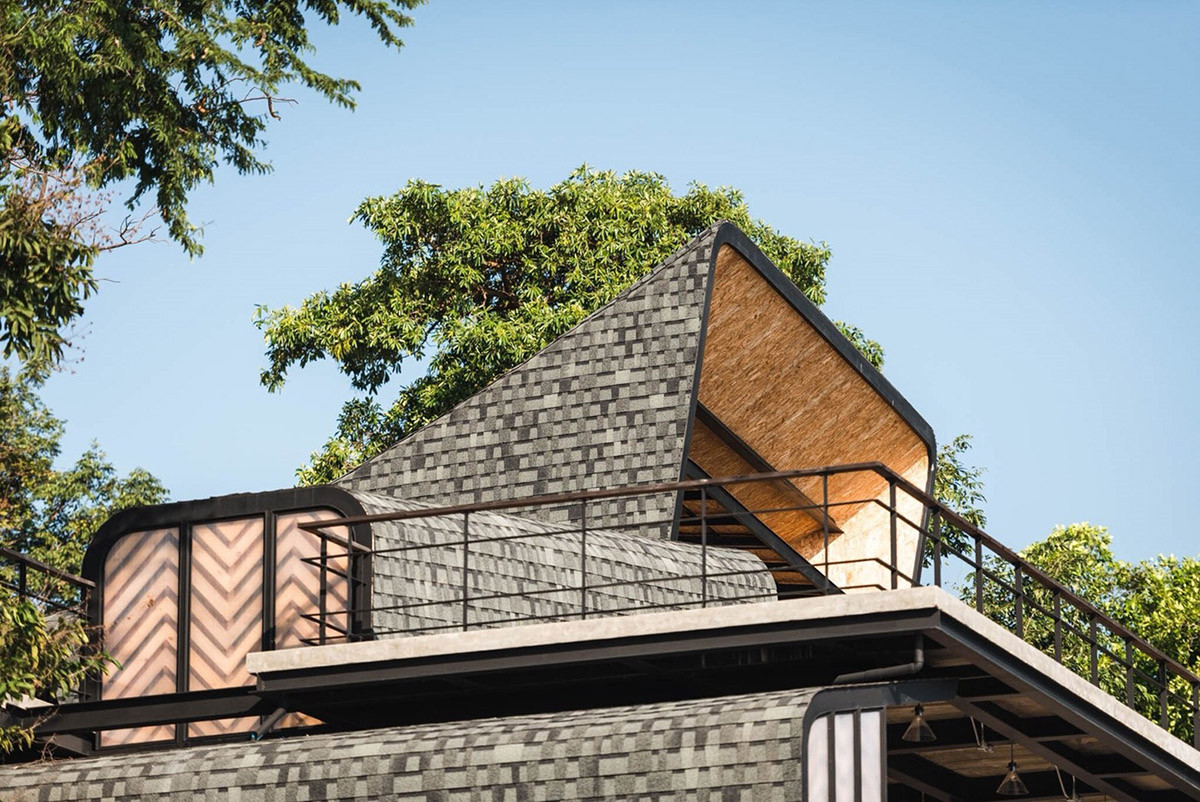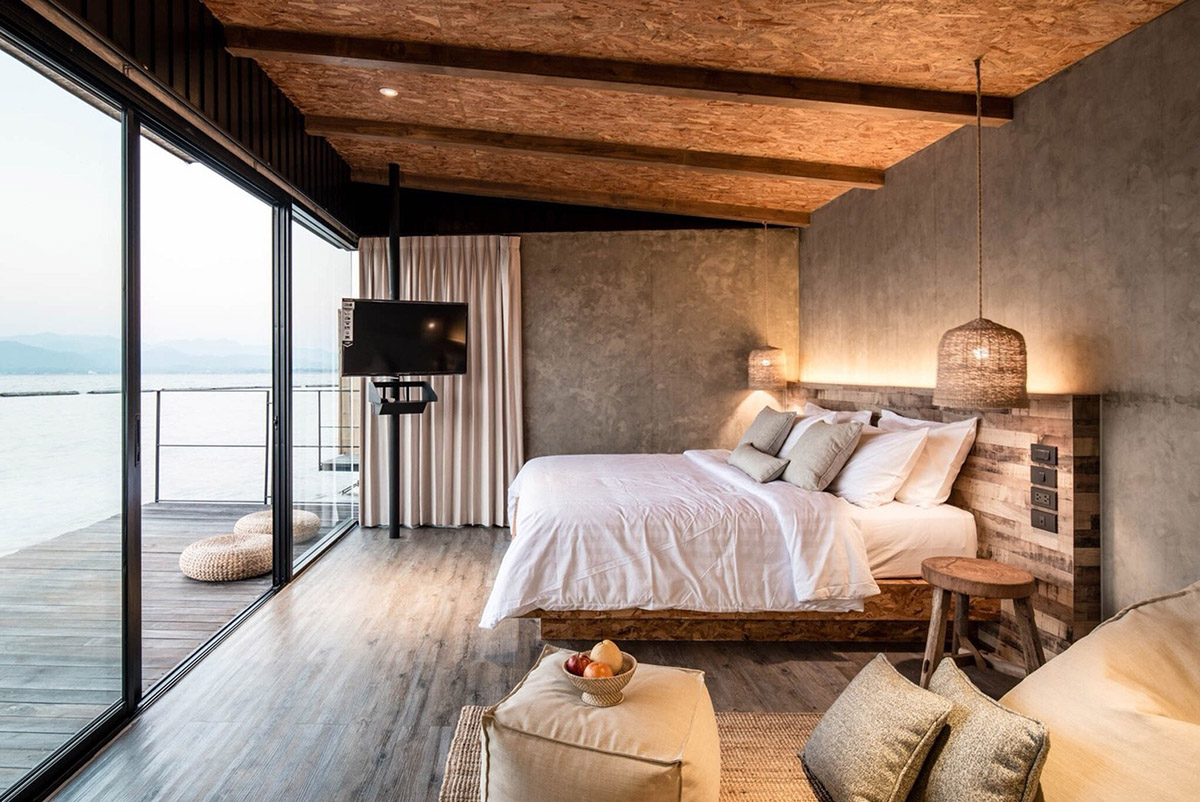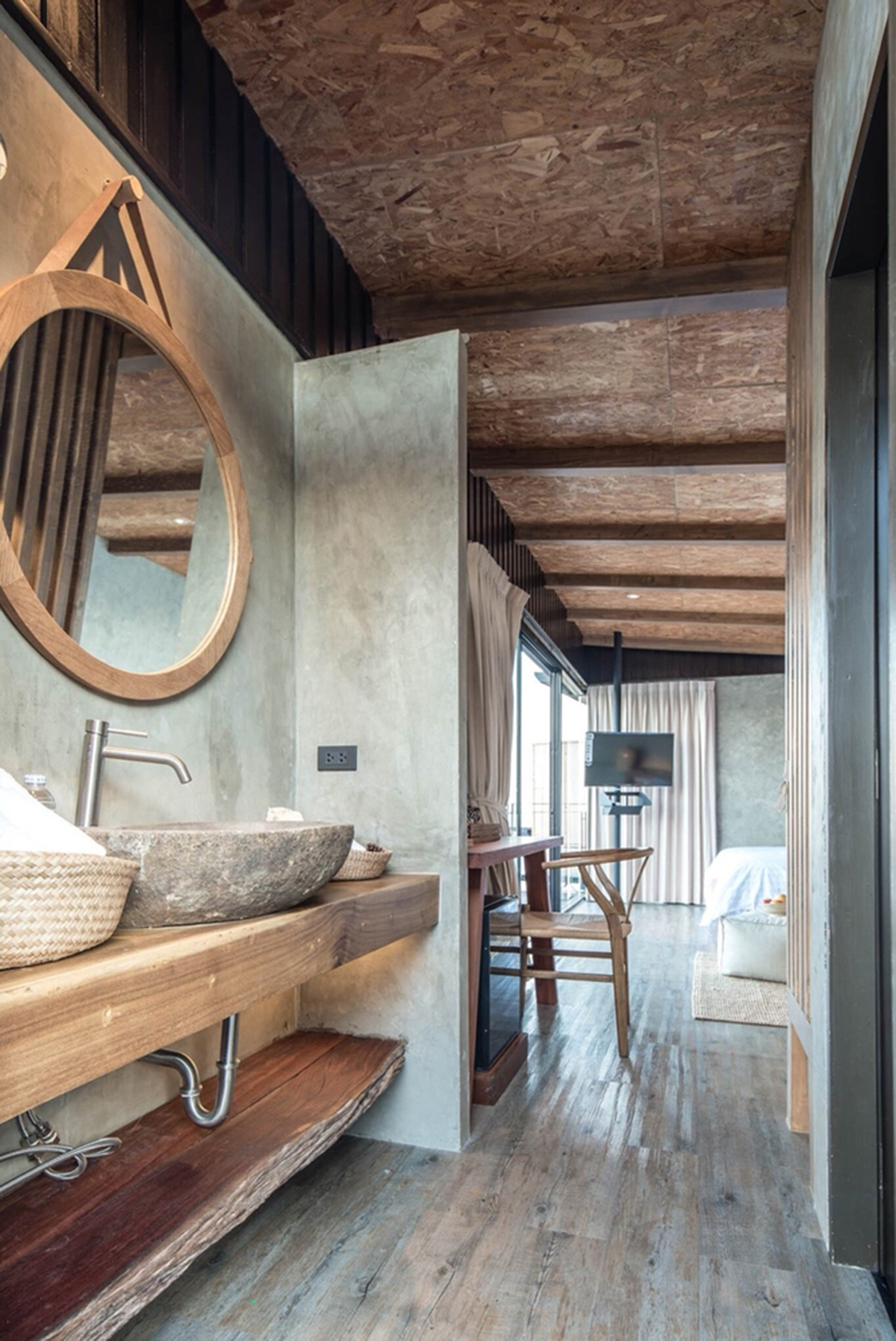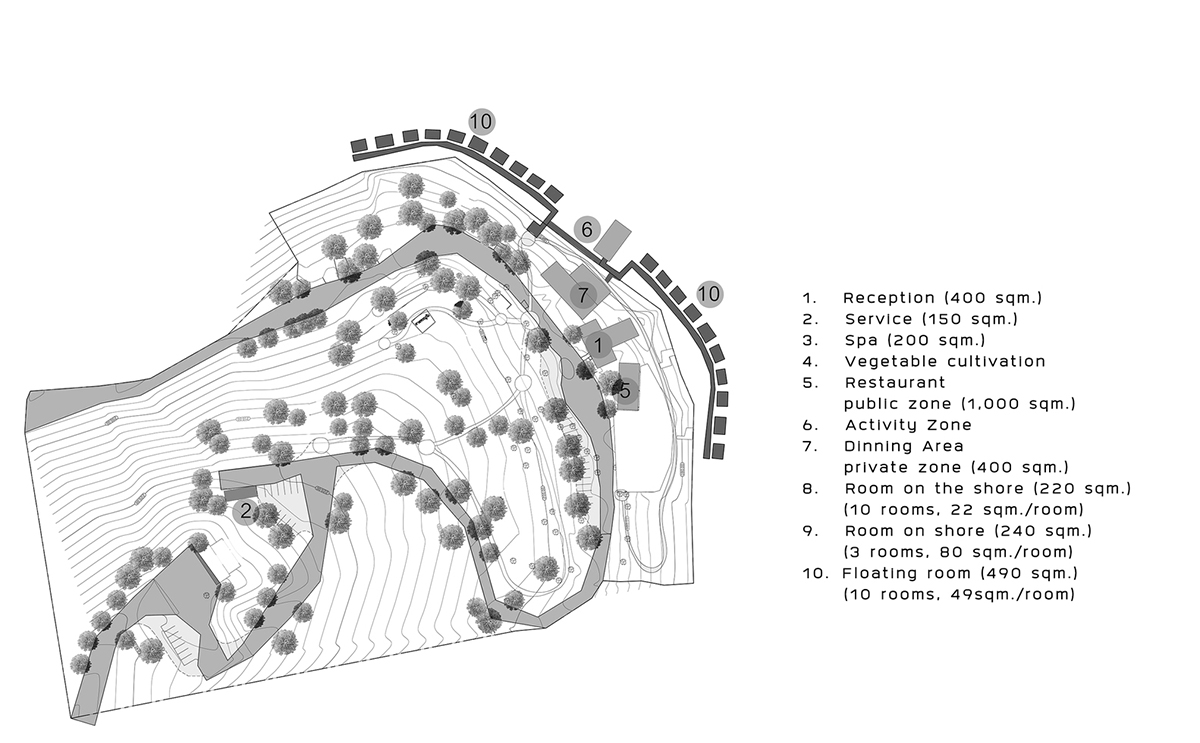 Masterplan
Ground floor and roof plan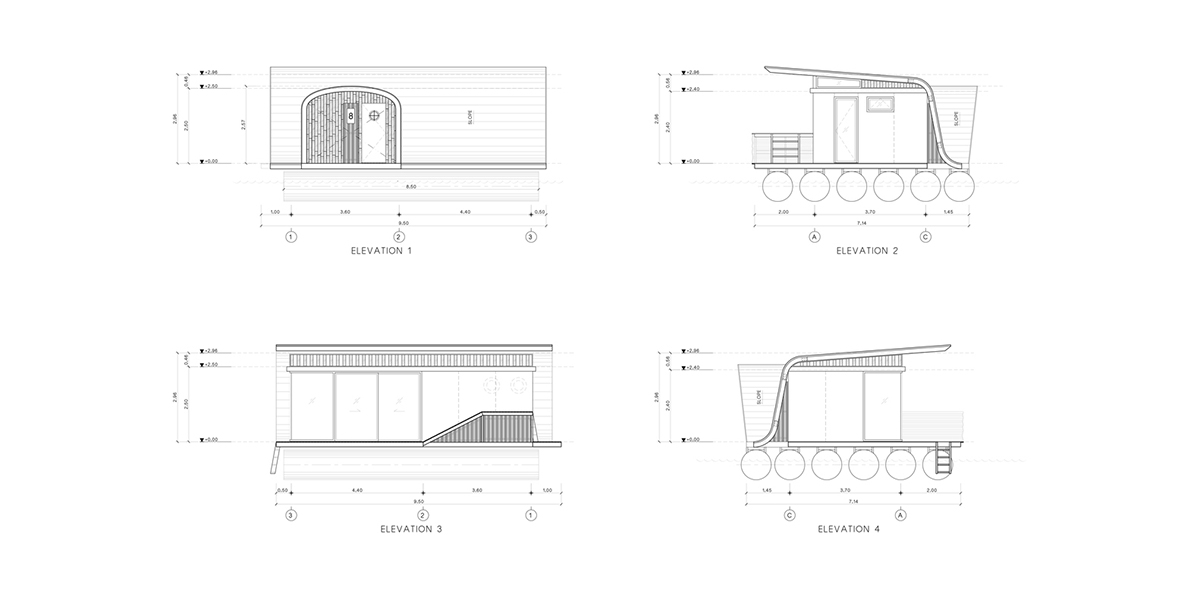 Sections and elevations
Sections
All images © Beer Singnoi, unless otherwise stated.
> via Dersyn Studio