Design Plus Architects' bagged International Sports Complex, Sayali
Located in the heart of Western India and spread across an area of 27 acres, International Sports Complex in Sayali is an urban landmark. The administration of Dadra and Nagar Haveli had proposed an international contest for development of an International Sports Complex in Sayali. Endowed with both passion and purpose, Design Plus Architects bagged the project on pure design merit in this contest to build a space to promote sporting talent.
Circulation Planning
Every site has its pros and cons; the firm has taken this particular terrain in its stride, to align with the master plan at various levels. The firm has strategically managed to accommodate 25,000 spectators and players, by separating their movement at different levels, circulation paths treated with specific textures for the former and restricted sub-level corridors for the latter. The spectators arrive on the upper plaza from the entry gates.
Spectator Plaza
Besides the architectural and functional qualities of the complex, it creates a balance and establishes a dialogue to expand the social and health infrastructure of the country. The firm has attempted to benefit the user, both in terms of architecture as well as keeping in mind the fans experience. The user's view is unhindered due to strategic placement, allowing simultaneous operation of different activities.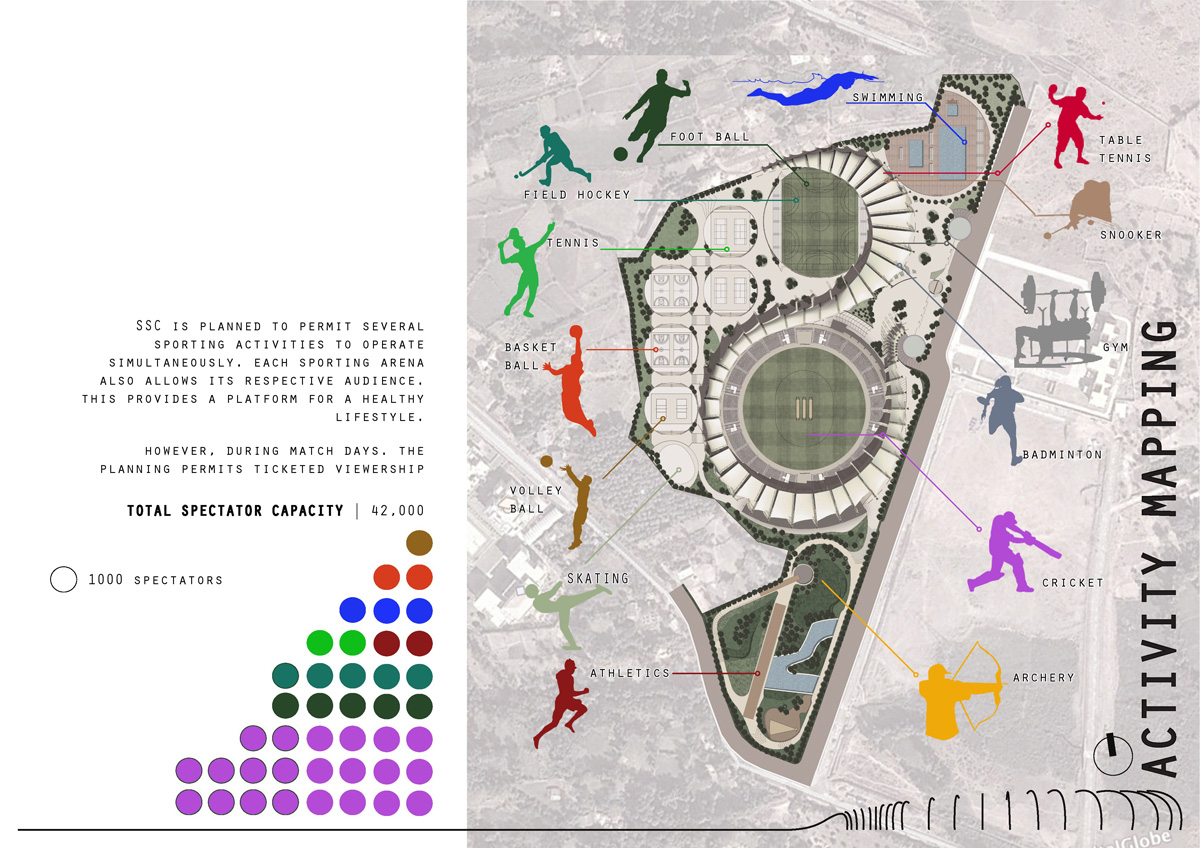 Viewership Mapping
"It caters to the regional evolving demography and institutional population as a lifestyle destination. Its existence shall expand on the existing sports infrastructure of the region in addition to becoming an urban landmark, formally and functionally," says Mr. Abhishek Bij, Partner, Design Plus Architects.
The terrain is quite "giving" in nature, by allowing placement of services on site easier, from natural drain patterns for waste management to limited amount of digging for parking space.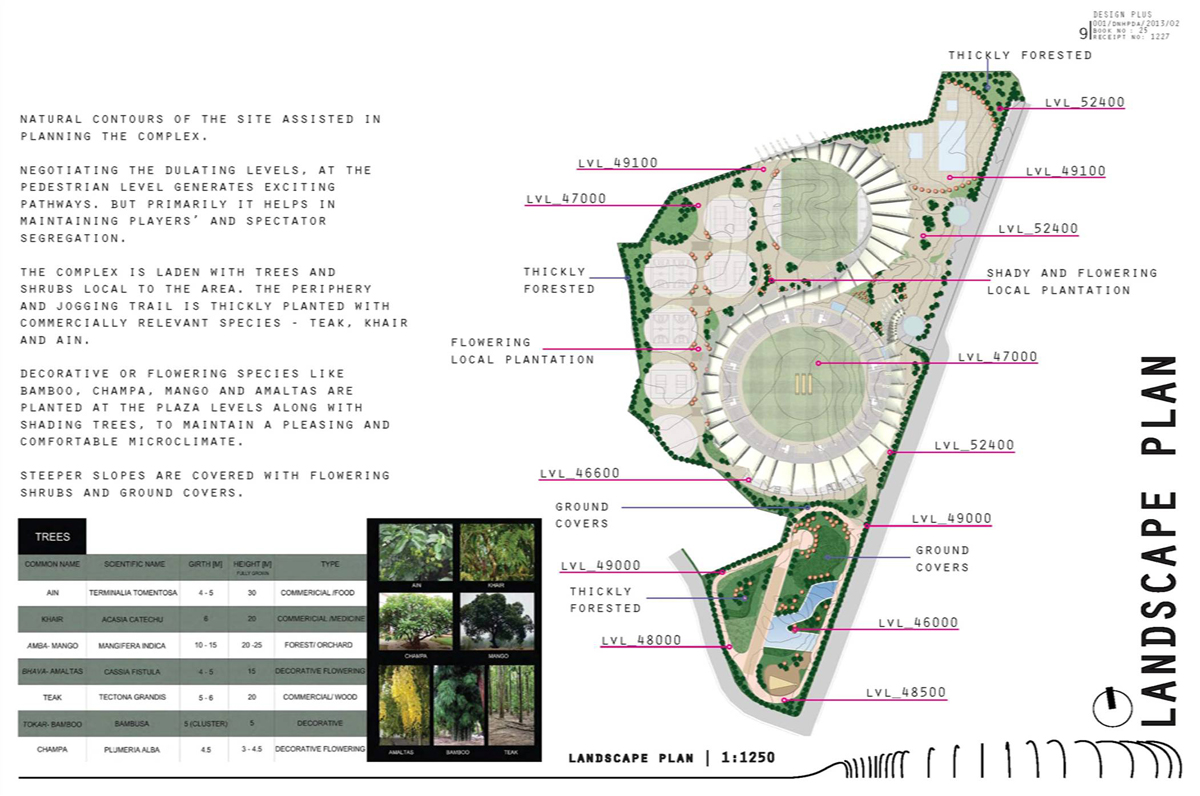 Maintaining natural terrain and local plantation
The complex is open to residents/athletes/corporates on non-match days. It boasts of a number of facilities. It houses arenas for cricket, football, tennis, badminton, volleyball, basketball, skating rink, running track, long jump, archery and shot put, and includes an amphitheater too. ISC also offers Club memberships and 5-star residential facilities as well. The club offers passive recreation options to the visitors such as Lounge + Bar + Spa + Library etc. The hotel offers 44 en-suite rooms with 2 suites. This is envisioned to be used by touring athletic teams or corporates for their events.
Model highlighting geometry
The International Sports Complex will eventually assist Dadra and Nagar Haveli to draw in an IPL match, aiming towards forming their own Ranji team.
All images courtesy of Design Plus Architects
> via Design Plus Architects