Además Arquitectura completes boutique hotel with zig zag facade on the outskirts of Buenos Aires
Además Arquitectura has completed a new boutique hotel in a residential neighborhood on the outskirts of Buenos Aires, Argentina in order to serve passengers coming from the airport and nearby activities.
Named María Rafaela Hostel, the 216-square-metre building is composed of 5 rooms, protruded with zig zag volumes on the facade. Situated on a narrow plot, the hotel is surrounded by brick walls and dense vegetation, holds an old villa.
"Diverse ideas emerged from the symbolic meaning of the existing house and the repetition of material, formal and chromatic characteristics of the adjacent architecture," said Además Arquitectura.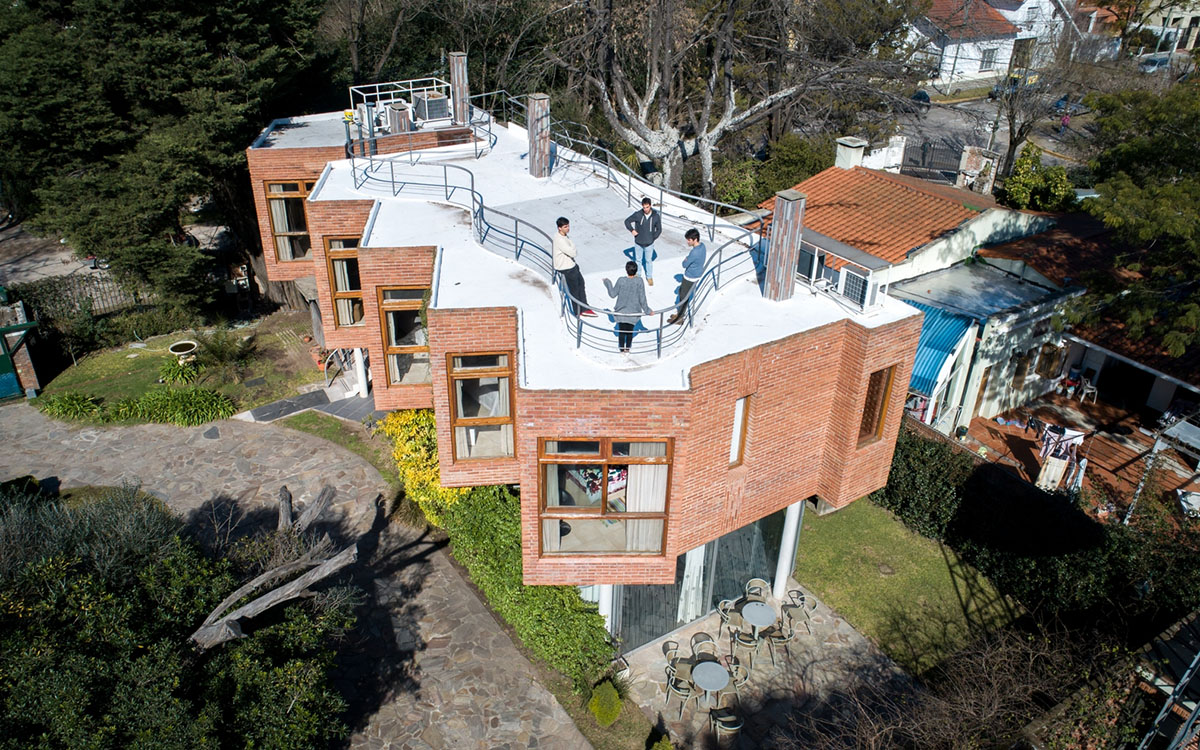 The hotel was built towards one of the sides of the plot, redefining a new "plaza", a new plaza which acts not only as the access to both of the buildings but also as a nexus between the new and the old.
On the other side, a water surface mediates between the división Wall and the building, linking the lower level to the terrace. The water line collects all the raining water that drops from the roof adding sound to the promenade and new sensations to this outdoor enclosure.
"The building can be described as an elevated solid volume composed of five rooms, trimmed in a way that all of them face north and maintain private from the street," added the studio.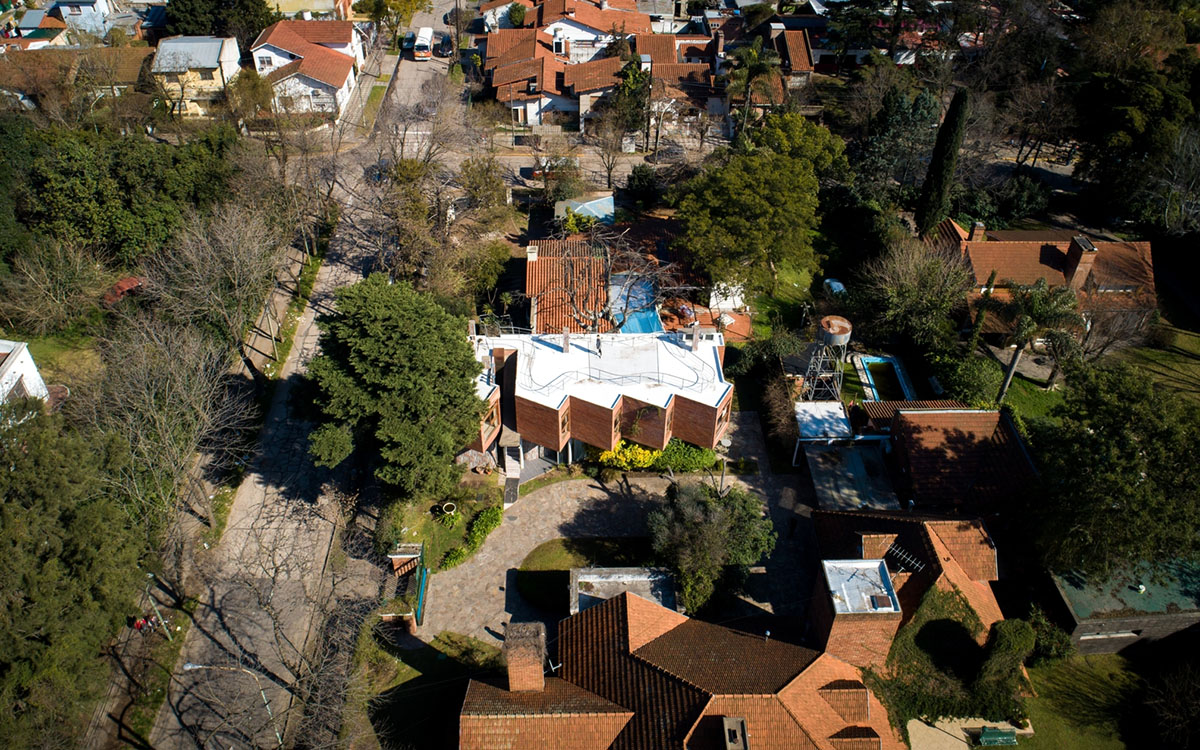 The ground level of the building works as a multi-purpose room and offers an immediate relation with the "plaza" both for its transparency and its curved playful limits. The terrace provides a visual openness offered by the scale of its surroundings and emphasizes the presence of an existing oak.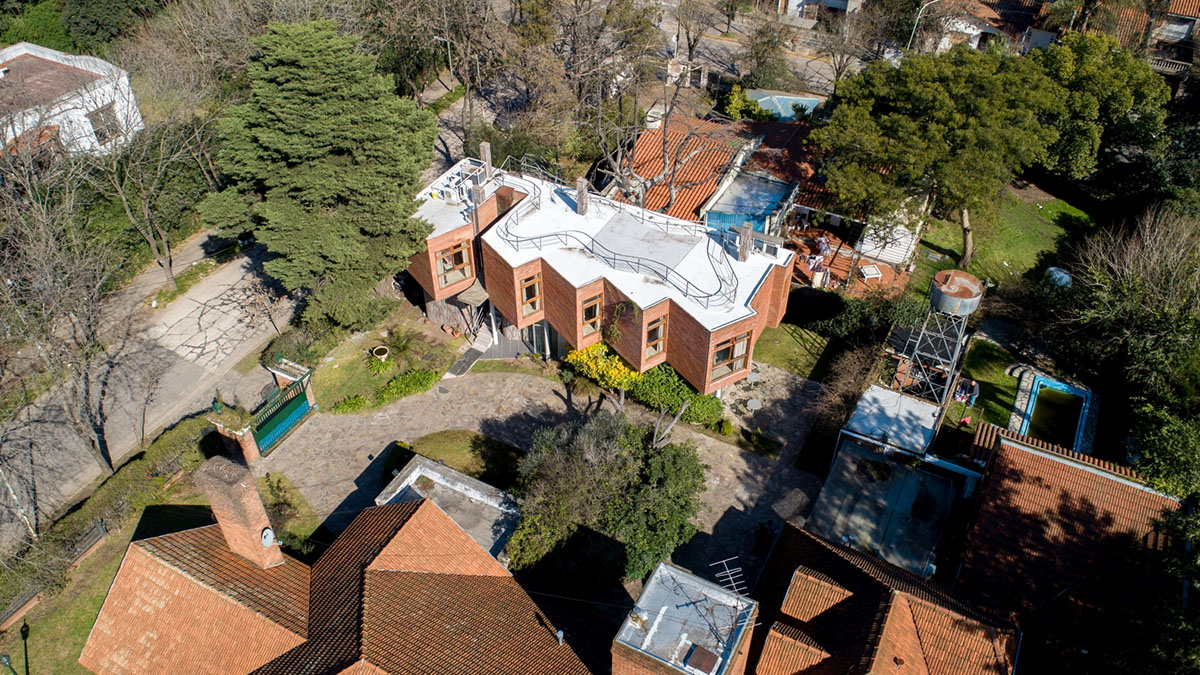 "Due to this strong pre-existences, new dialogues are created. Inverted logic. Contradictions. The characteristics, that at first sight seem incongruent, then turn to enhance one another," explained the architects.
"The heavy rises and the air supports substance. The curve evades the straight line and light eludes shadow. Polar materials merge, glass-brick, aluminum-wood. Thesis-antithesis."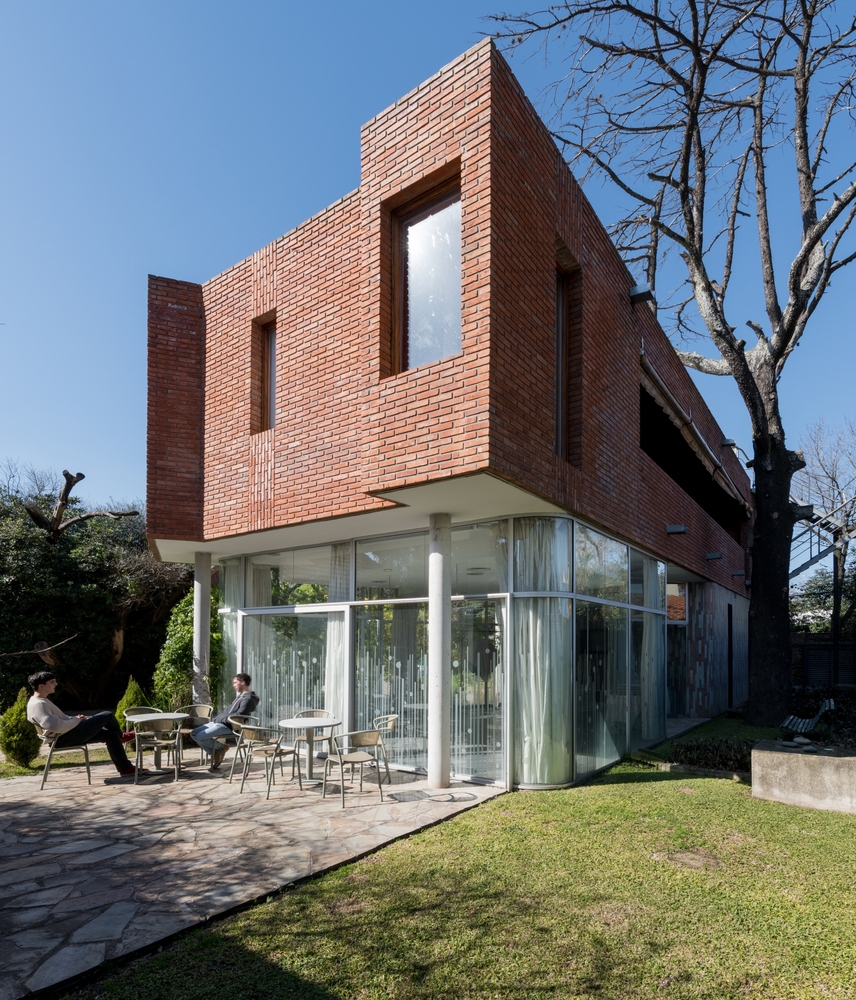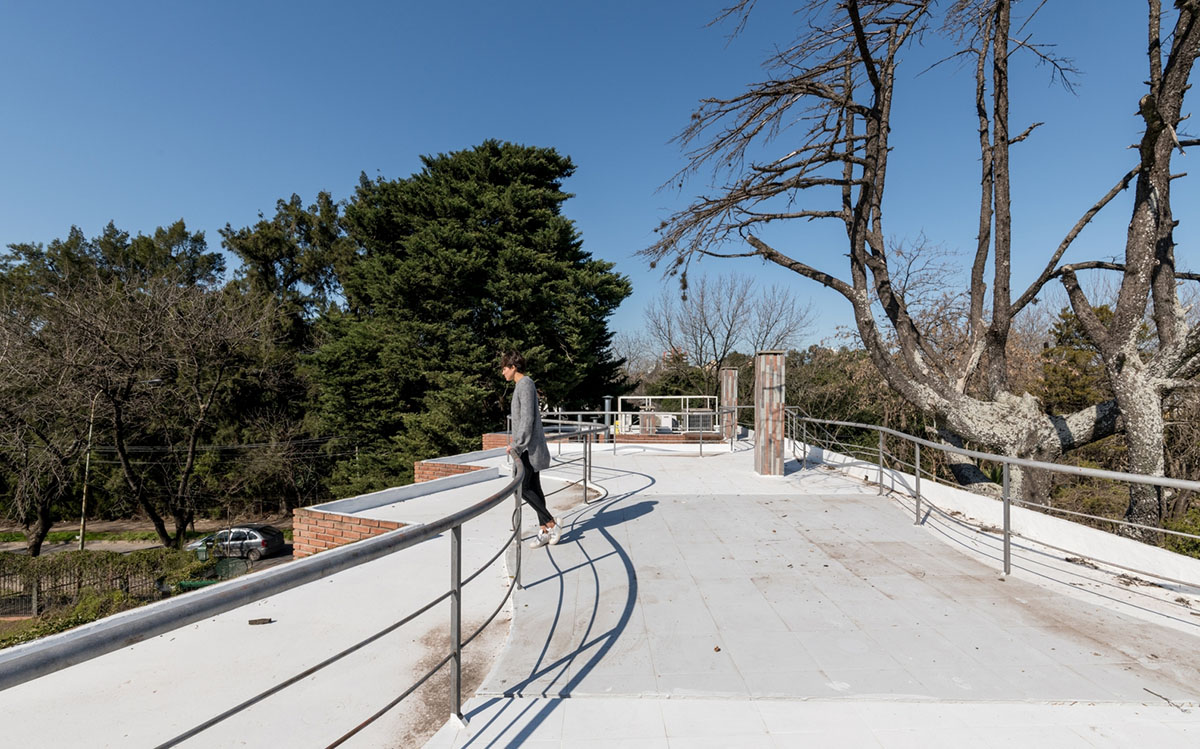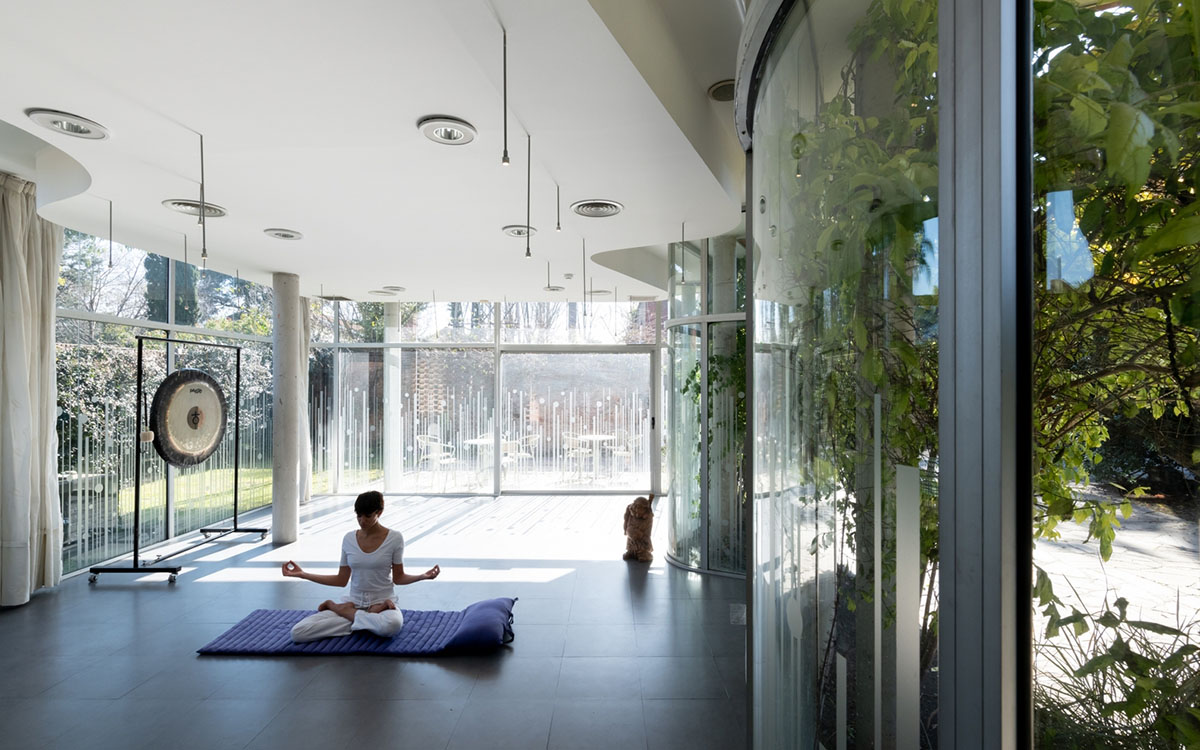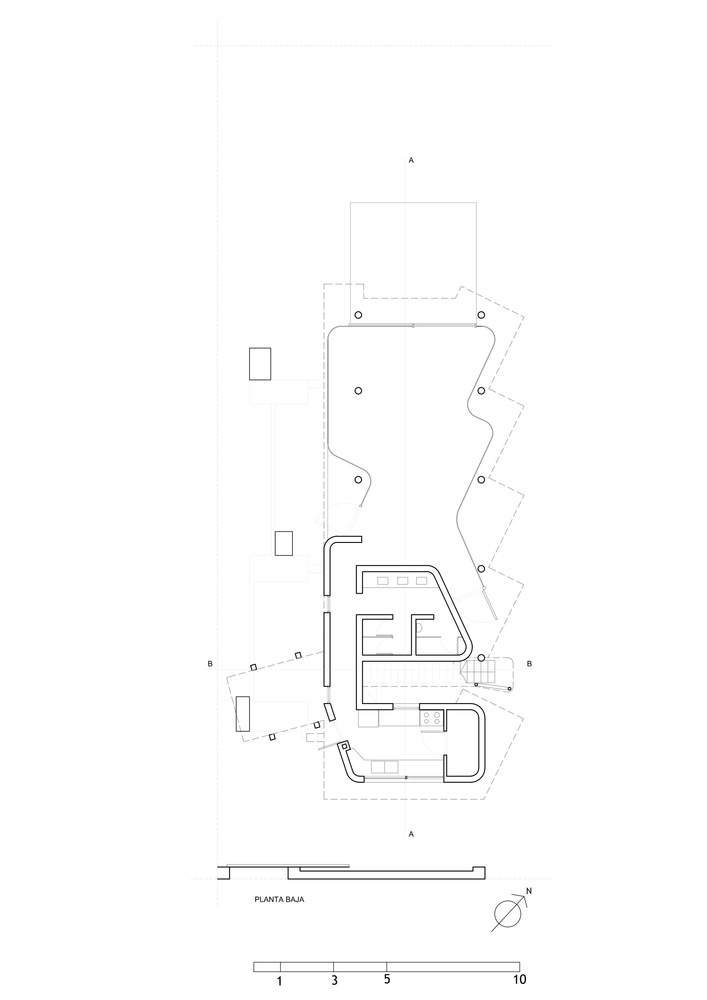 Ground floor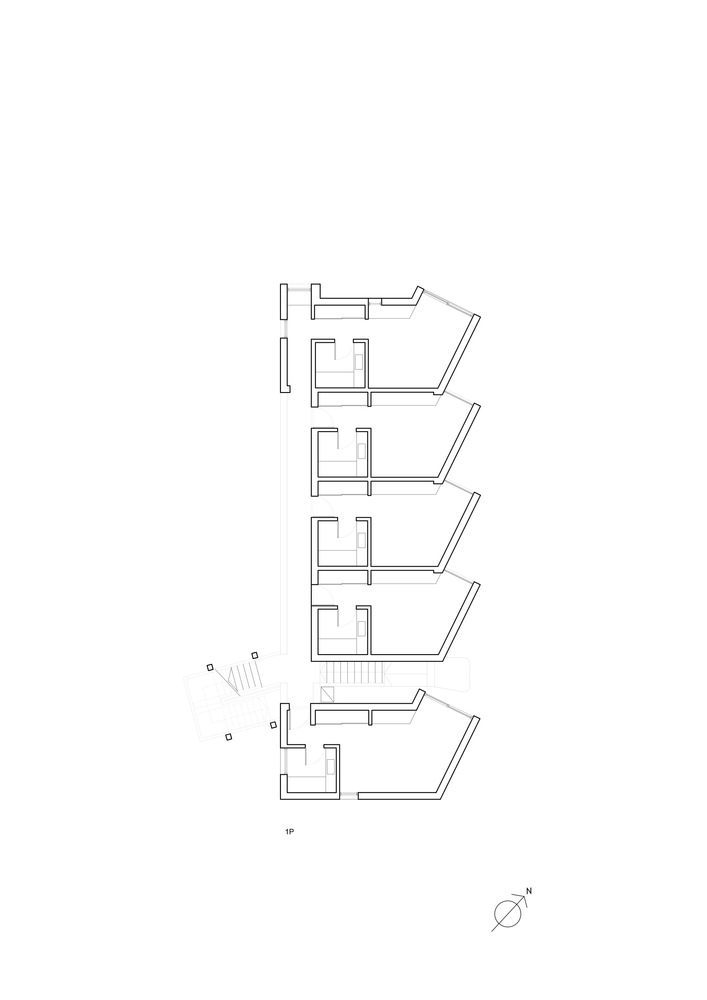 First floor
Rooftop
Section-1
Section-2
North East view
North West view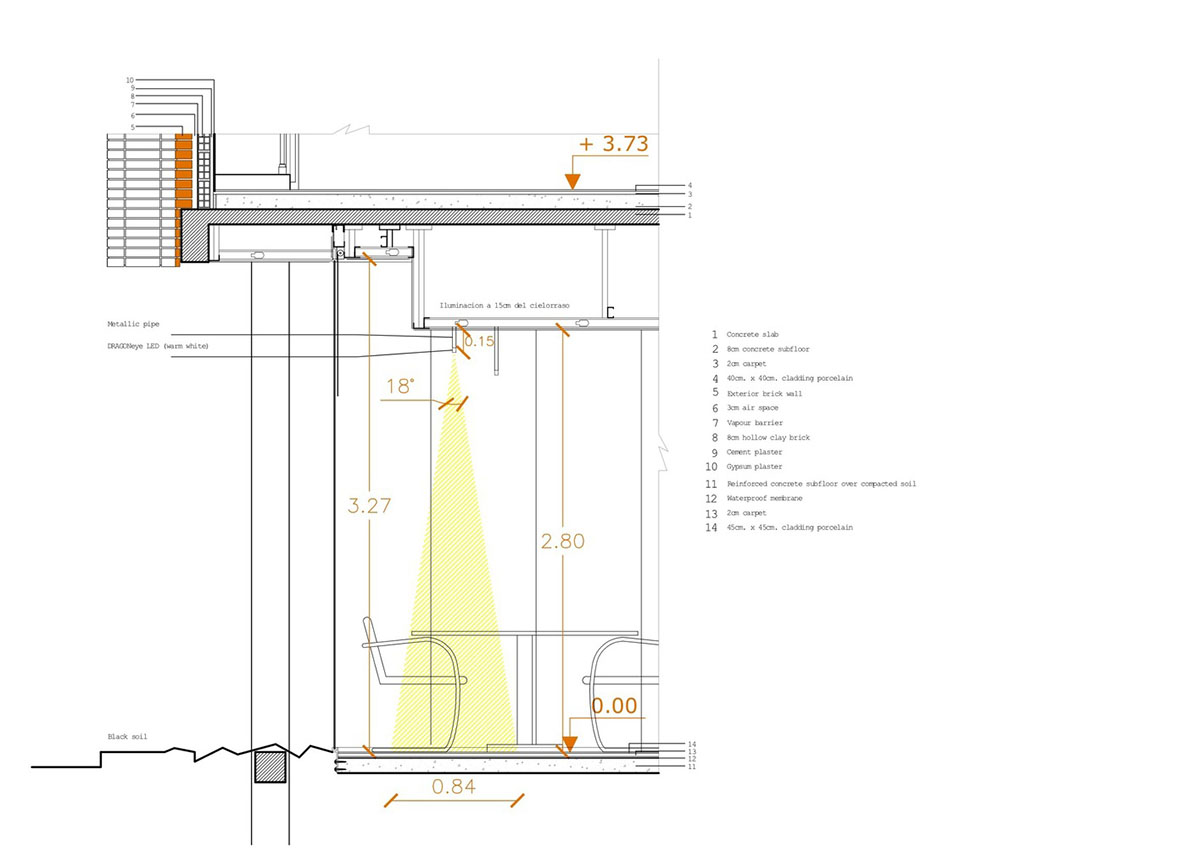 Detail
All images © Gonzalo Viramonte
> via Además Arquitectura