Citizen Garden, a place of contemplation and identity
The history of the Citizen Garden begins long before the project itself. In October 2014, the Congress of the State of Nuevo León, Mexico, issued a statement announcing the construction of a parking lot in Monterrey City, requiring a public expenditure of 55 million pesos (some USD $2,880,000).
In response, a group of citizens and civil organizations demonstrated against this decision and in January 2015, they presented a proposal to turn the lot into a green public space that could improve the quality of life of the people.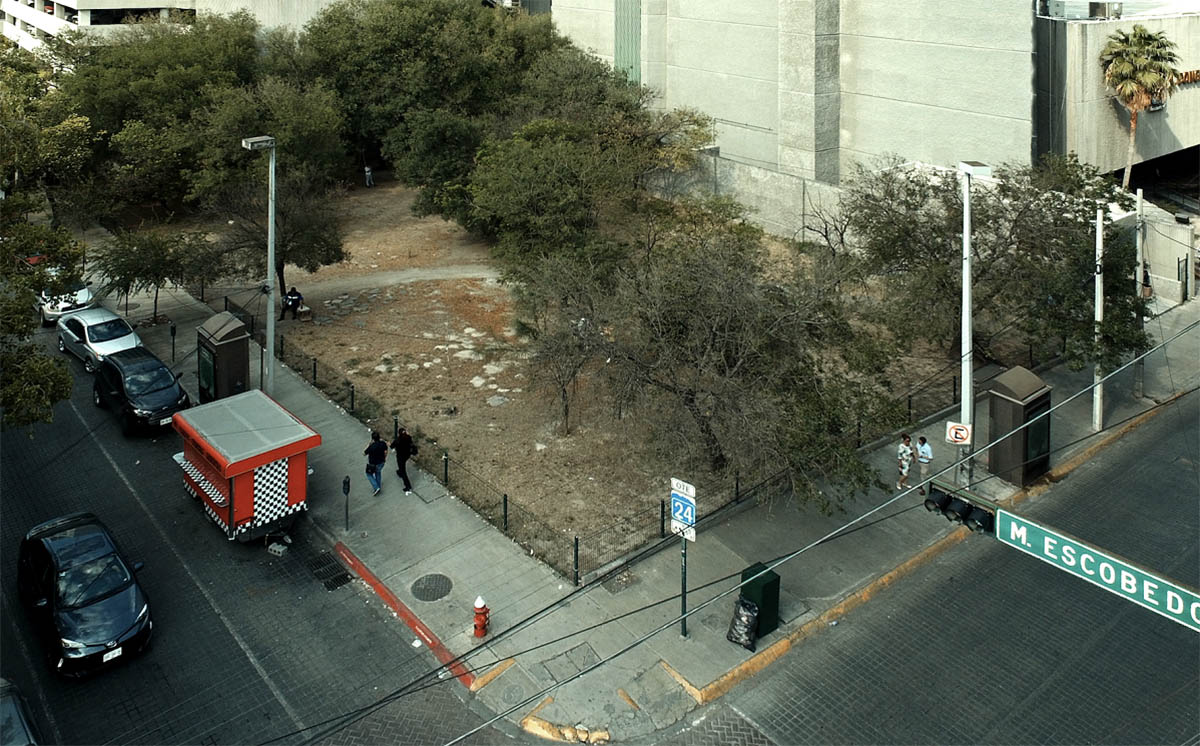 The physical situation of the immediate context and the way in which the place was used sparked an interest in exploring the idea of the garden, thinking of green places that regularly don't exist in Monterrey city which can nourish a change in the way people live around and enjoy city centers.
This new garden could be understood as a house with a central courtyard, with a center lawn that expresses the idea of an open and social space, free of a program and flexible enough as to be used in different ways.

Práctica Arquitectura designed a garden that in its corners has four niches resembling a patio, each one with its own character. These four spaces generate an atmosphere of intimacy, a refuge contained by natural limits as the profuse vegetation present boundaries and serves as a guide among the semi-labyrinthine paths which invite people to discover the transitions from large to small spaces, and give them the opportunity to stop and linger in quiet places.
According to the description of the garden, developed by the architectural firm, "this project is a different approach to downtown living. A common meeting space with the possibility of sharing ideas, getting to know each other, expressing ourselves and improving as citizens, but also with the possibility of experiencing a world of silence and mystery."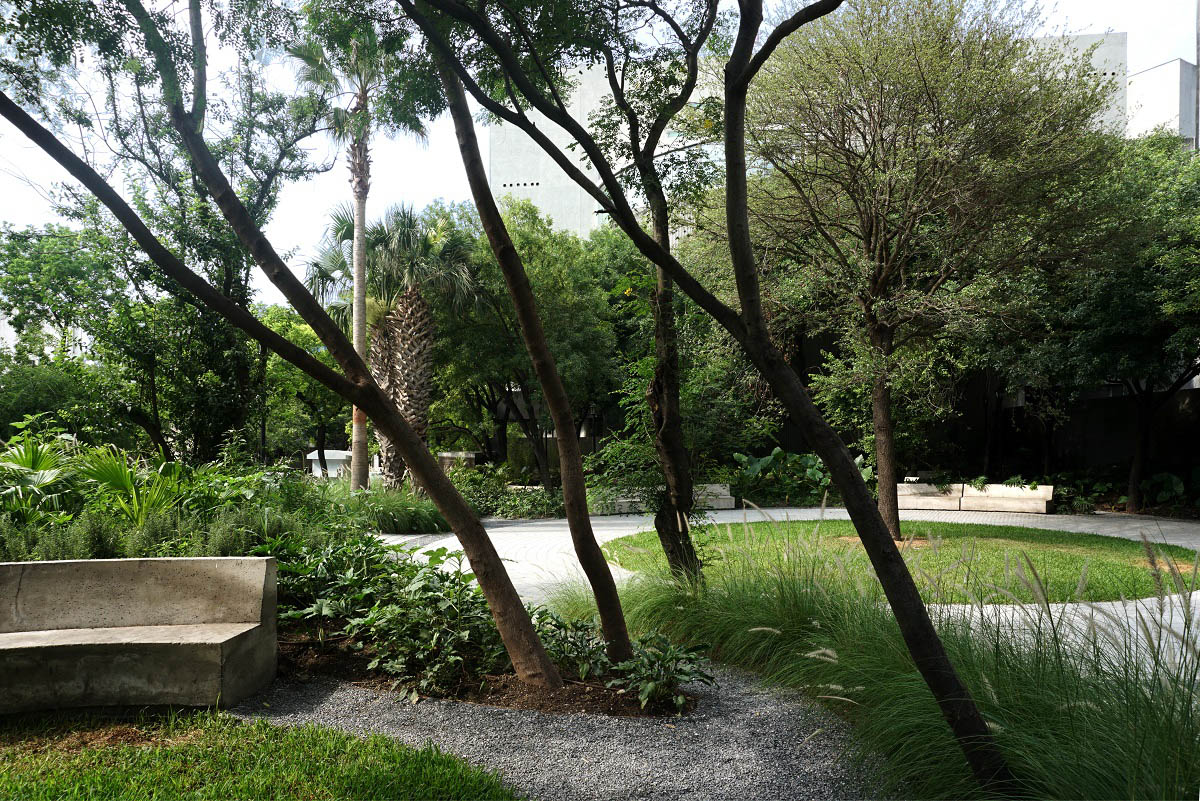 "The Citizen Garden (Jardín Ciudadano in Spanish) is the reflection of the struggle to promote spaces that people can remember, value, and share with new generations, intended not only as places of leisure or recreation, but also as places of contemplation, permanence, and identity."
Project facts
Project: Citizen Garden
Practice: Práctica Arquitectura
Architect: David Martínez Ramos
Design Team: José Roberto Flores Buzo, Eduardo Sosa Treviño, Katia Valenzuela Williams, Adrián García Martínez, Lorena Frías Ramos y Andrés Dillon Ortíz
Location: Monterrey. Mexico
Surface: 1,300 m2
Completion date: 2018
Photo credits © César Bejar, The Raw / courtesy of Archivo Práctica Arquitectura
> via Práctica Arquitectura