Zaha Hadid Architects' "champagne flute" skyscrapers scrapped in Toowong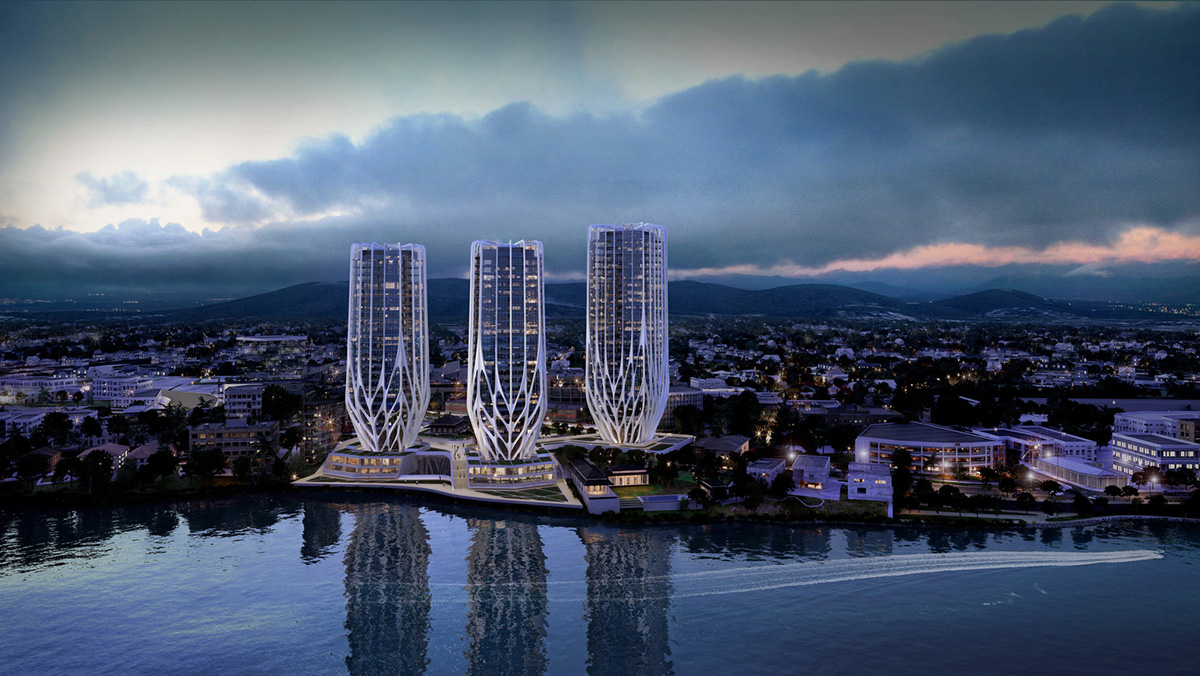 Plans have been scrapped for Zaha Hadid Architects-designed "champagne flute" skyscrapers in Toowong, an inner suburb of Brisbane, Australia. Named Grace on Coronation, the project has been criticized since 2014 as the scheme followed insensivity to its surrounding area and broken the hight limits in the city.
The Urban Developer reported that the 555-apartment scheme for the former historic site in Toowong will no longer go forward for ZHA-designed project, consisting of three sculptural towers.The three towers would have included 486 apartments and eight "villas".
The $430 million scheme was first revealed in 2014, two of them reaching 22 and one reaching 25 stories, with its "champagne flute" form, the scheme broke the height limits set by the Brisbane City Council planning scheme by 12 storeys. In the first stage, the design has been approved due to its extensive public space on the ground level of the structures.
Australian developer Sunland Group, behind the scheme, has now approved that the plans will not go further after a Court of Appeal decision in September won by a resident against the scheme.
Sunland managing director Sahba Abedian said that they will not fight for the scheme and respect the court's decision.
"When we lodged our development application in 2014, our vision was to introduce world-class architecture and community parklands to the inner-city riverfront site, which has been closed to the public for more than 160 years," said Sunland managing director Sahba Abedian.
Abedian said that the developer is now "directing every effort" to conceive a new scheme for the site.
"[A] new architectural outcome that celebrates the unique riverfront site and contributes to Brisbane's coming of age as a true international city."
When the plans released first, "the design tapers each structure to minimise their footprint and open the riverfront to the public, creating a vibrant civic space for Toowong within a new riverside park," said Zaha Hadid in a statement.
In October this year, Zaha Hadid Architects' first Brazilian project Casa Atlantica Residences was cancelled in Rio de Janeiro.
All images courtesy of ZHA
> via The Urban Developer