Zaha Hadid Architects' first Brazilian project Casa Atlantica Residences cancelled in Rio de Janeiro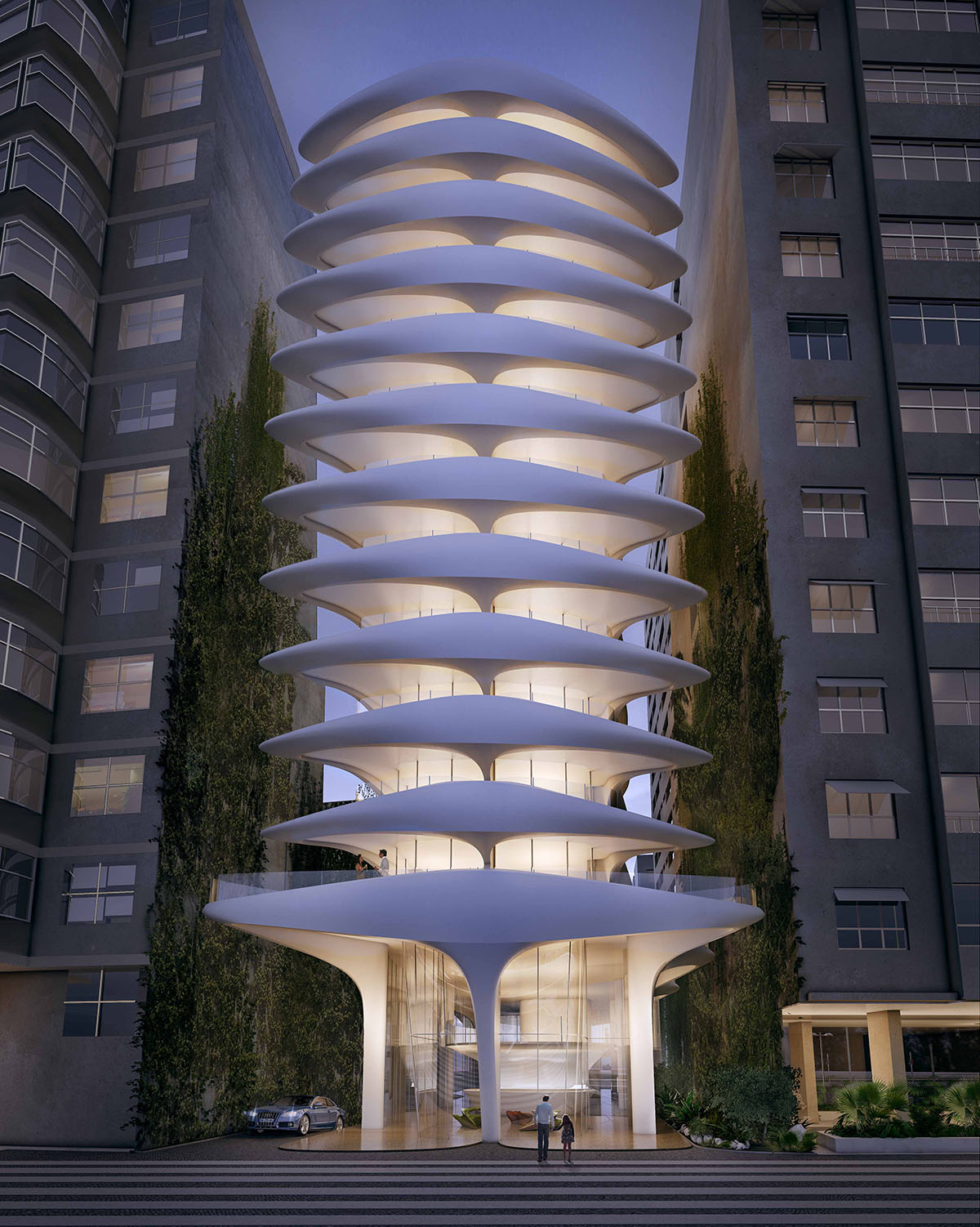 Zaha Hadid Architects' skeleton-looking Casa Atlantica residences, overlooking Copacabana Beach in Rio de Janeiro, has been cancelled, reported local newspaper O Globo.
The reports stated that the delays by the city hall to grant licenses for the project have caused it to be shelved of the project. Construction work had been delayed several times for years and had been scheduled to start this year. But, the investment group recently dropped the plans and put the land for an auction.
If it was realized, the Casa Atlantica would be the first project of the late architect Zaha Hadid built in Brazil. The firm first revealed preliminary images of the project in 2015, the 11-storey building is composed of fluid and organic forms, inspired by the natural, fluid forms of Rio's morros and beaches - generating a wonderful elastic, malleable quality within city's urban fabric.
Carrying the dynamism and traces of Copacabana, the new apartment would feature a distinguished rhythms and energy, in one of the city's most important meeting places.
The building was originally planned as a hotel but later turned into a 30-unit residential tower. Facing southeast to Copacabana Beach, the design branches towards its adjacent buildings; establishing a continuity with the existing the urban fabric of Avenida Atlântica.
"Working within the existing site restrictions governing the height and distance from adjacent buildings, Casa Atlantica's design establishes a fluid order defined by its structure which morphs and expands at each level to create the balconies while also dividing each floor into separate residential units," said ZHA in its project description.
"Casa Atlantica's design advances the liberating formal composition and fluid spatial flow of Brazil's rich modernist traditions, while engaging with the unique tempo and vitality of Copacabana's urban beach culture and the fluidity of its renowned Burle Marx promenade."
Zaha Hadid Architects is currently working on a "floating" Philharmonic Concert Hall In Yekaterinburg. The firm also released alternative plans for Bristol Arena site in the United Kingdom.
All images courtesy of ZHA
> via O Globo