A New Book "Rock Garden In Chandigarh" Authored By Dr SS Bhatti Launched
A new book titled "Rock Garden In Chandigarh: A Critical Evaluation of the Work of Nek Chand" authored by Dr SS Bhatti has been launched by VP Singh Badnore, Governor of Punjab on October 11, 2018 at Chandigarh. The book published by White Falcon Publishing is based on the author's pioneer research for which The University of Queensland, Australia, had conferred on him the degree of Master of Architecture in 1983.
The book "Rock Garden In Chandigarh" carries the measured drawings of the garden prepared by the author himself, besides an insightful illustrated analysis and critical evaluation of Nek Chand's versatile creativity grounded in Punjab's folk art, architecture, and construction methods. It dwells in Nek Chand's holistic approach to the problems of planning, architecture, environment conservation, rainwater management, sculpture, and construction methods by inspired creativity, intuitive innovation, and skilful improvisation.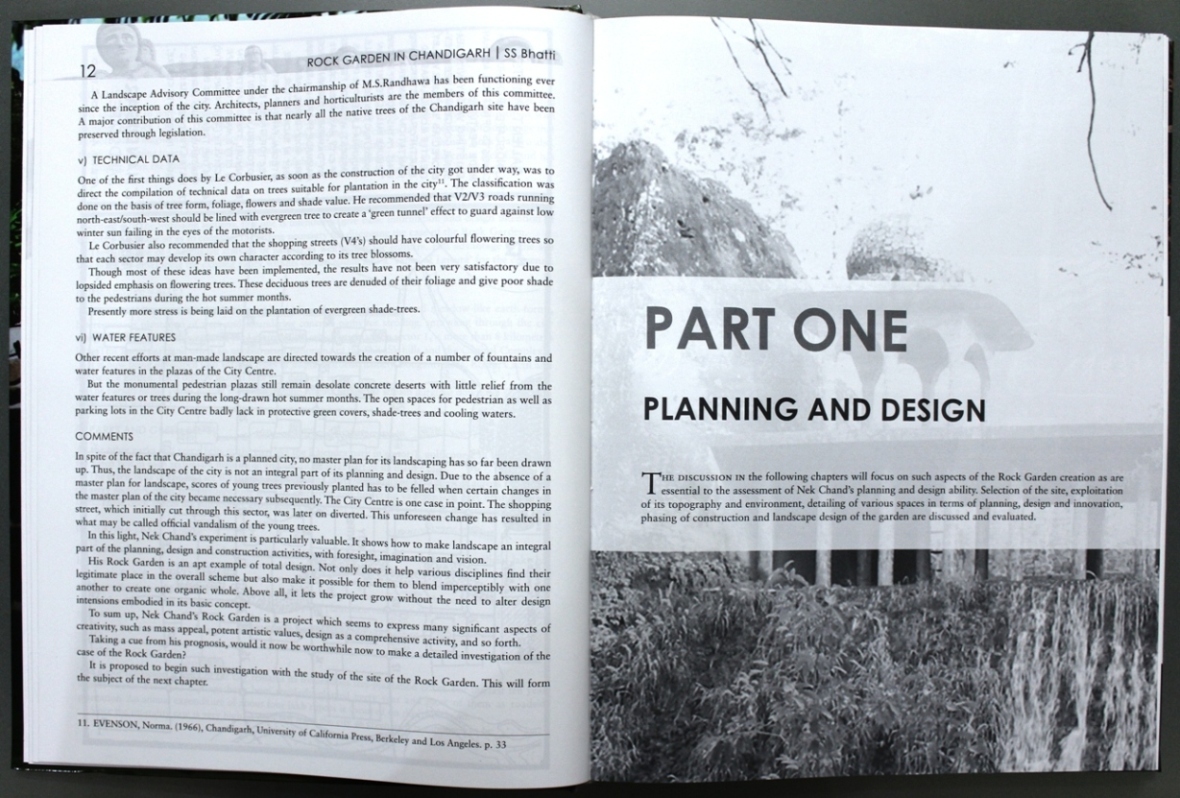 The whole text is divided into two areas of study. The first one gives a 'Resume on Chandigarh'. The resume is intended to familiarise the reader with the planning and design of Chandigarh which gives the context in which the Rock Garden struck roots and grew.
The second area pertains to the study of the Rock Garden itself. This material is presented in sixteen chapters. The chapters are organised into six parts. The grouping of chapters into parts has been done on the basis of various aspects of the Rock Garden which are helpful to critically evaluate the work of Nek Chand.
Part One is entitled 'Planning and Design'. It comprises of six chapters and examines Nek Chand's ability as a planner and designer in terms of the selection and exploitation of the site of the Rock Garden, planning through a foresight, phasing of construction, as well as designing, innovation and detailing of various spaces.
Part Two investigates the 'Technical Aspects' of his work in terms of materials, methods and services.
Part Three covers the study of Nek Chand's 'Art Work' in terms of the design of screens and parapets, use and exploitation of textures, and selection of natural rock forms as well as creation of sculptures and their display.
Part Four examines 'Nek Chand's Organisational and Managerial Work'.
Part Five covers 'Sources of Ideas'. It examines the Folk Element in Nek Chand's work and the Informal Sector in Chandigarh.
Part Six attempts to make an overall critical evaluation of the work of Nek Chand and to draw certain conclusions in the light of which a few proposals / recommendations are made.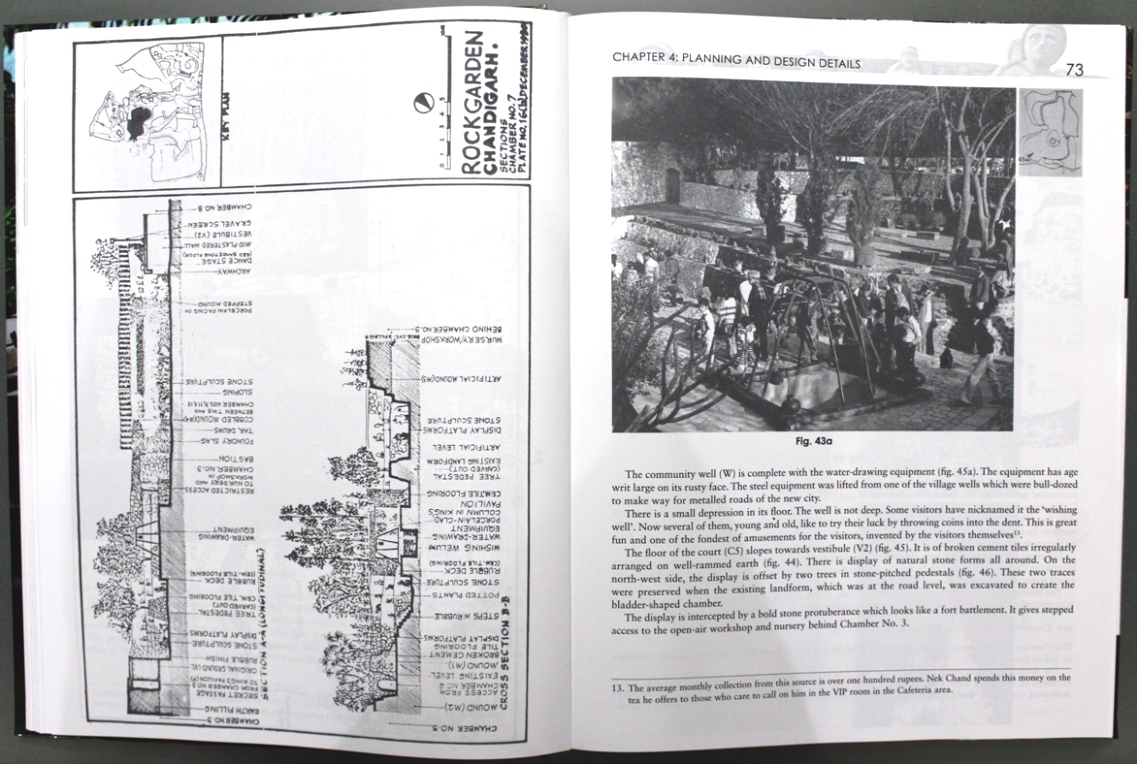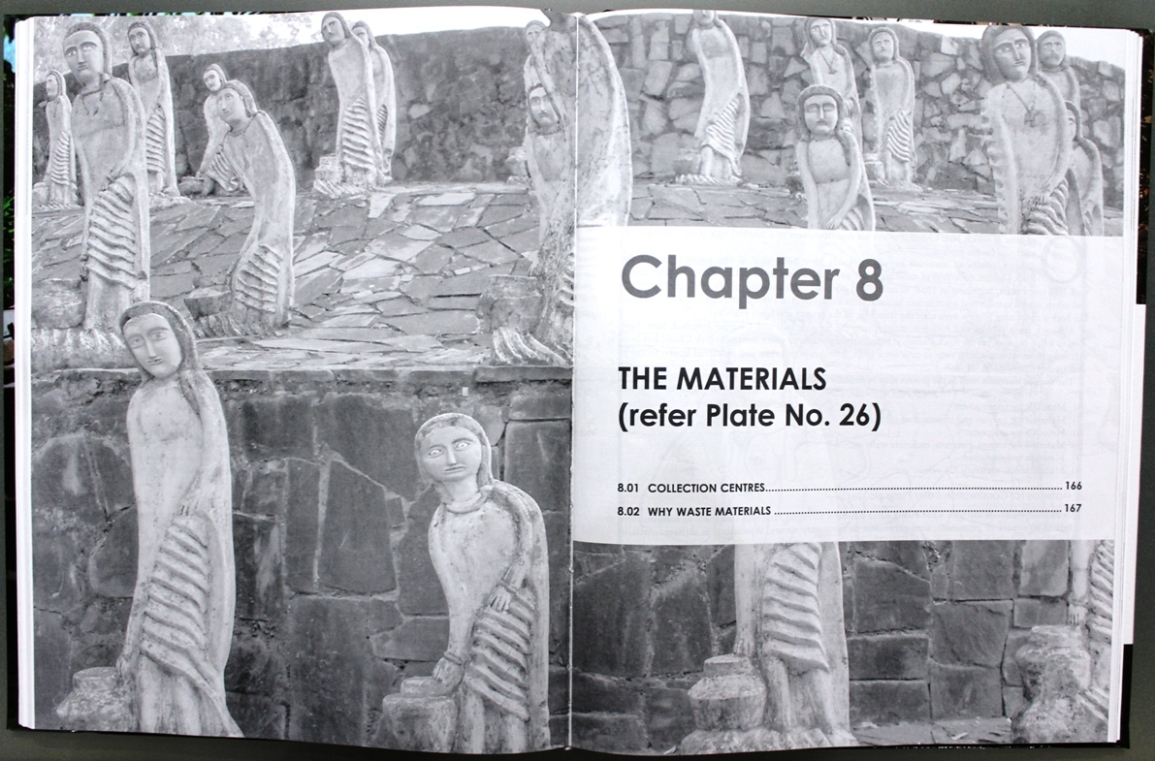 It is hoped that this book will be very useful to all students, teachers, and scholars as well as administrators dealing with architecture, planning, landscape design, and allied disciplines. It will inspire and teach them how to prevent the damage to the natural environment being done worldwide in the name of development and urbanization. The book will also be an enticing embellishment for art-lovers' private libraries.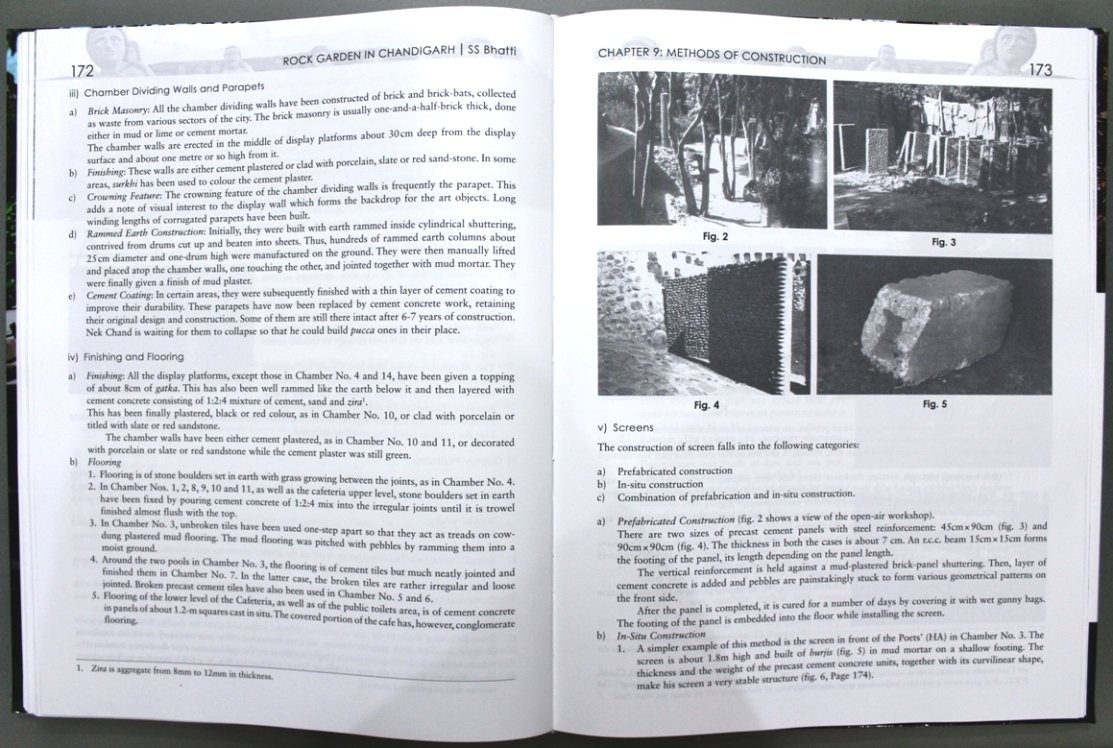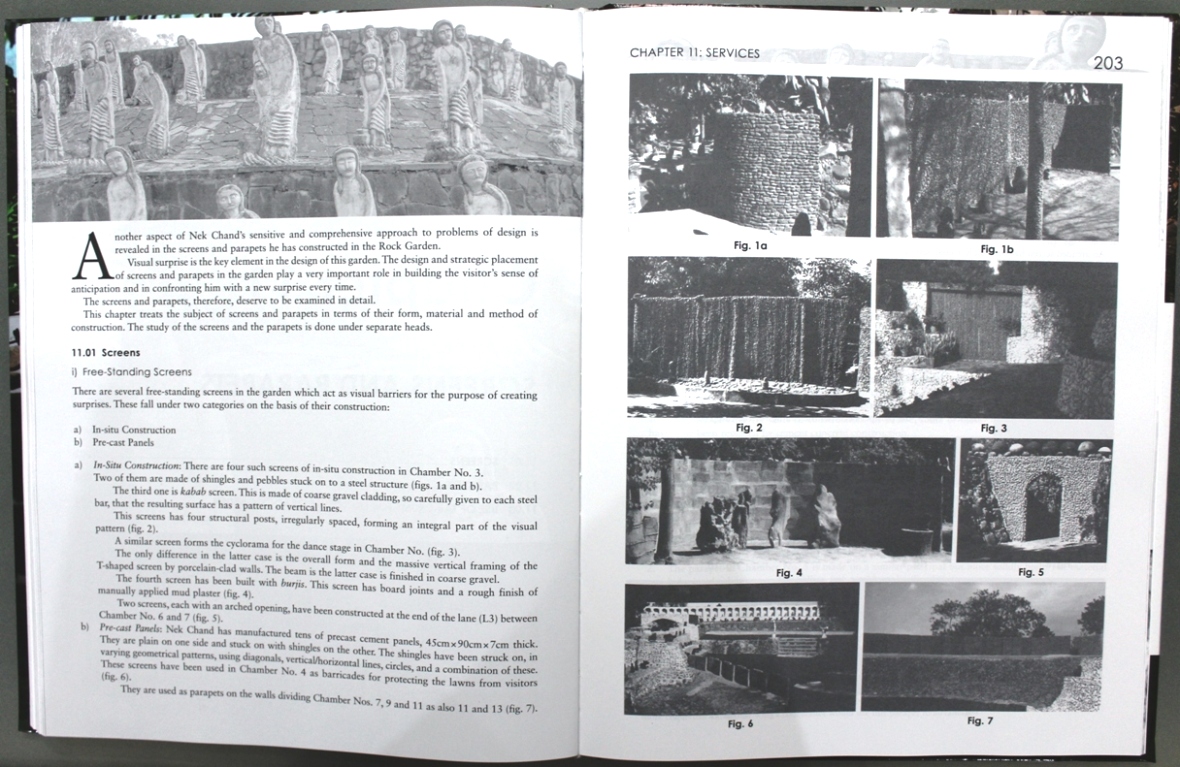 About the Author
Dr SS Bhatti is a founder-teacher, and former Principal of the Chandigarh College of Architecture. He is a very versatile professional pursuing architecture, planning, history, geography, landscaping, ecology, building economics, art, structure systems, poetry, music, criticism, mysticism, etc. Nicknamed "Chandigarh's Mr Versatility", he is a celebrated theorist, practitioner, researcher, and pedagogue in the disciplines noted above. He holds three PhDs in Architecture, Theology, and Sikh Architecture. He has won over 20 awards, including the Indian Institute of Architects' (IIA) Professor MB Achwal Life-Time Achievement Gold Medal for Architectural Education. Dr Bhatti pioneered holistic architectural research in the country with his work: "Rock Garden in Chandigarh—A Critical Evaluation of the Work of Nek Chand" for which he received his Master of Architecture (M. Arch.) degree from The University of Queensland, Australia.
Book details:
Hardcover: 344 pages
Publisher: White Falcon Publishing (August 10, 2018)
Language: English
ISBN-10: 9387193616
ISBN-13: 978-9387193611
Product Dimensions: 8.5 x 0.8 x 11 inches
Shipping Weight: 2.4 pounds
Availability: Amazon.com
All images courtesy of Sarbjit Bahga
> via inputs from Dr SS Bhatti