Alexis Dornier built wooden Bird Houses raised on stilts in a tropical forest of Bali
Bali-based architecture practice Alexis Dornier has built an ensemble of three wooden houses raised on stilts in a tropical forest of Bali, Indonesia.
Named Bird Houses, the 329-square-metre complex was designed for a group of friends who wanted to build their dream of a floating village surrounded by a tropical forest in the heart of Bali.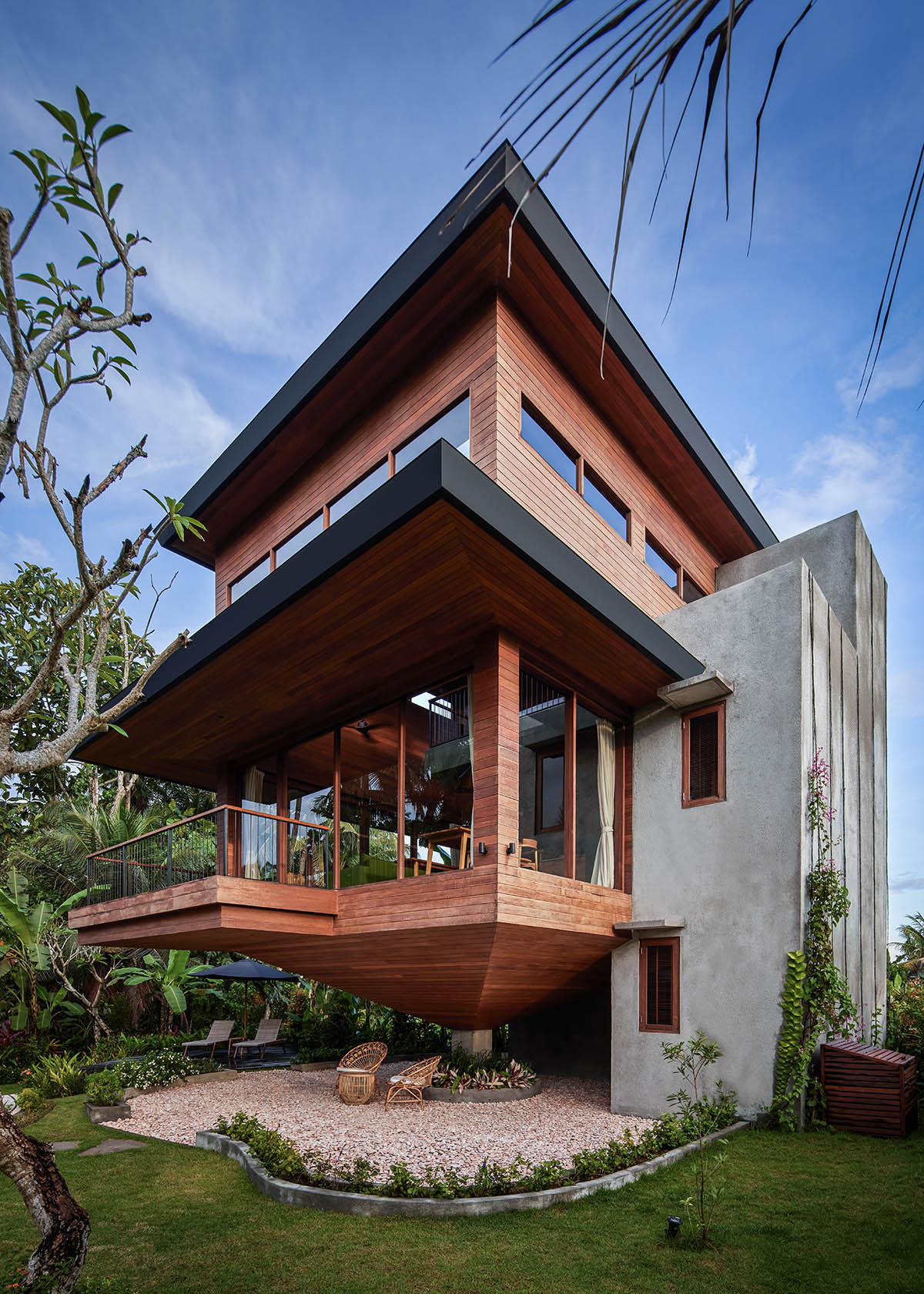 Proposing a sculptural skin, the houses offer a simple yet dominant character, separated by three slabs offering a layered look. While the upper floors are shaped monotonously, the lowest floor is reaised on a single steel pillar in the shape of a tapered form.
The three stilted structures have a shared pool and sundeck space designed through fluid shapes as walkways, water features and flower beds.
The complex is divided into three main buildings: Main House, Guest House and Studio House.
The largest Main Building is nestled into a sloped site overlooking a small creek running past the property, while the Studio and the Guest House flank the entrance of the site.
Alexis Dornier has built the structures to create an ensemble that integrates into the existing foliage of large trees which were maintained to provide external shading and privacy. The trees also become the canopy for outdoor resting places as part of a landscape design resembling a miniature park.
"These so-called birdhouses blend into nature, and their pivoting floor plans create expressive inhabitable sculptures that form exciting relationships to the outside, while being very present as memorable interpretations of the idea of a house," said Alexis Dornier.
According to the studio, "the experience of exploring those structures is a journey through the three-dimensional, maze-like arrangement of their different spaces, all radiating out from their central vertical circulation elements into their surrounding."
The studio carefully crafted openings to be able to give heterogeneous elevations to each building. All rooms have varying heights and their dimensions span from compact to expansive. The studio also designs windows in different formats to open up the views onto the ground and into the sky.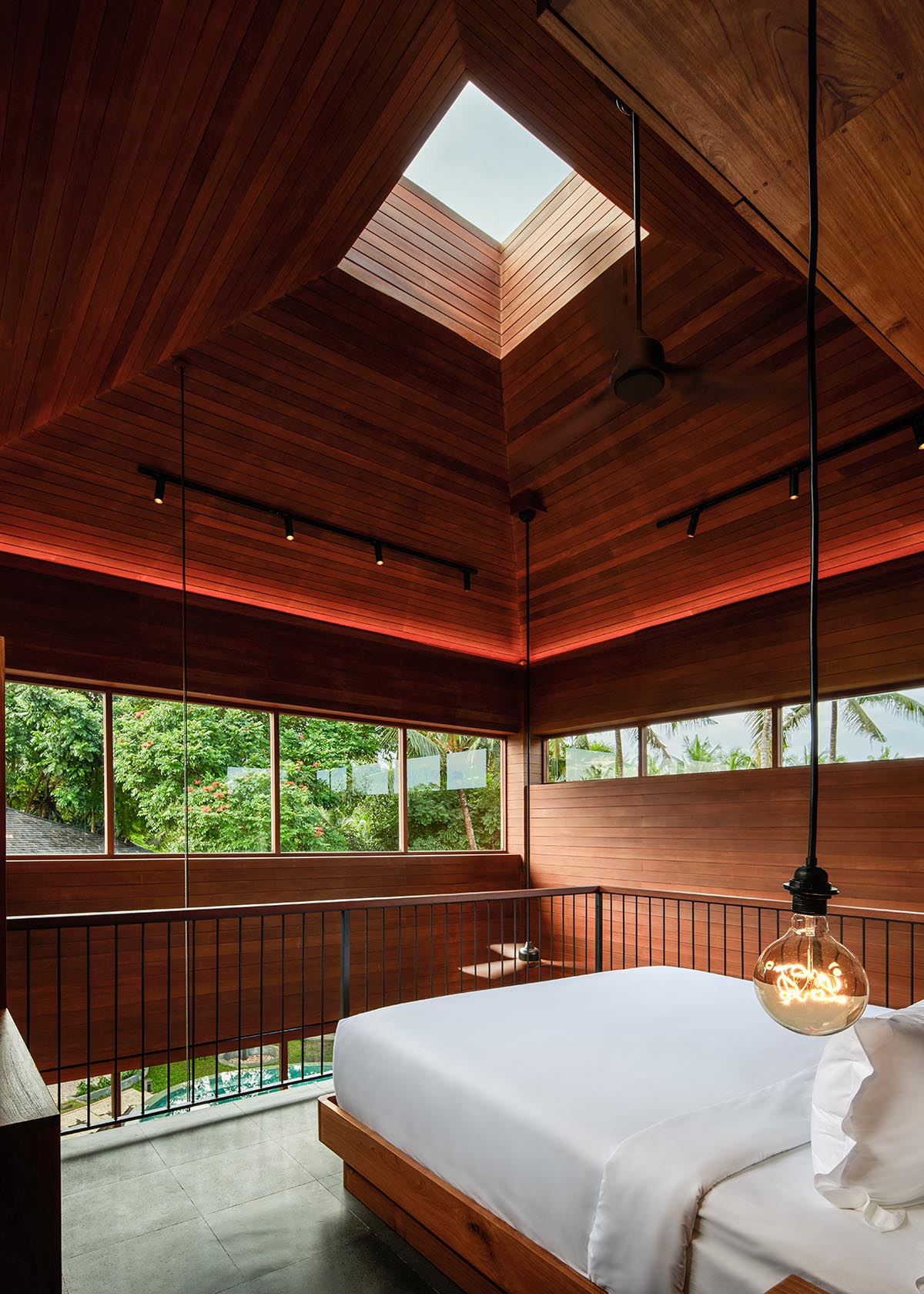 The materiality of these inhabitable sculptures form a collage of solid volumes holding circulation elements and bathrooms, while the main spaces are textured in with their surfaces clad in wood from both the inside and the outside.
Soft and indirect and integrated lighting conceives a cozy, inhabitable space, detached from the ground and glowing like a lantern in the midst of the lush Green.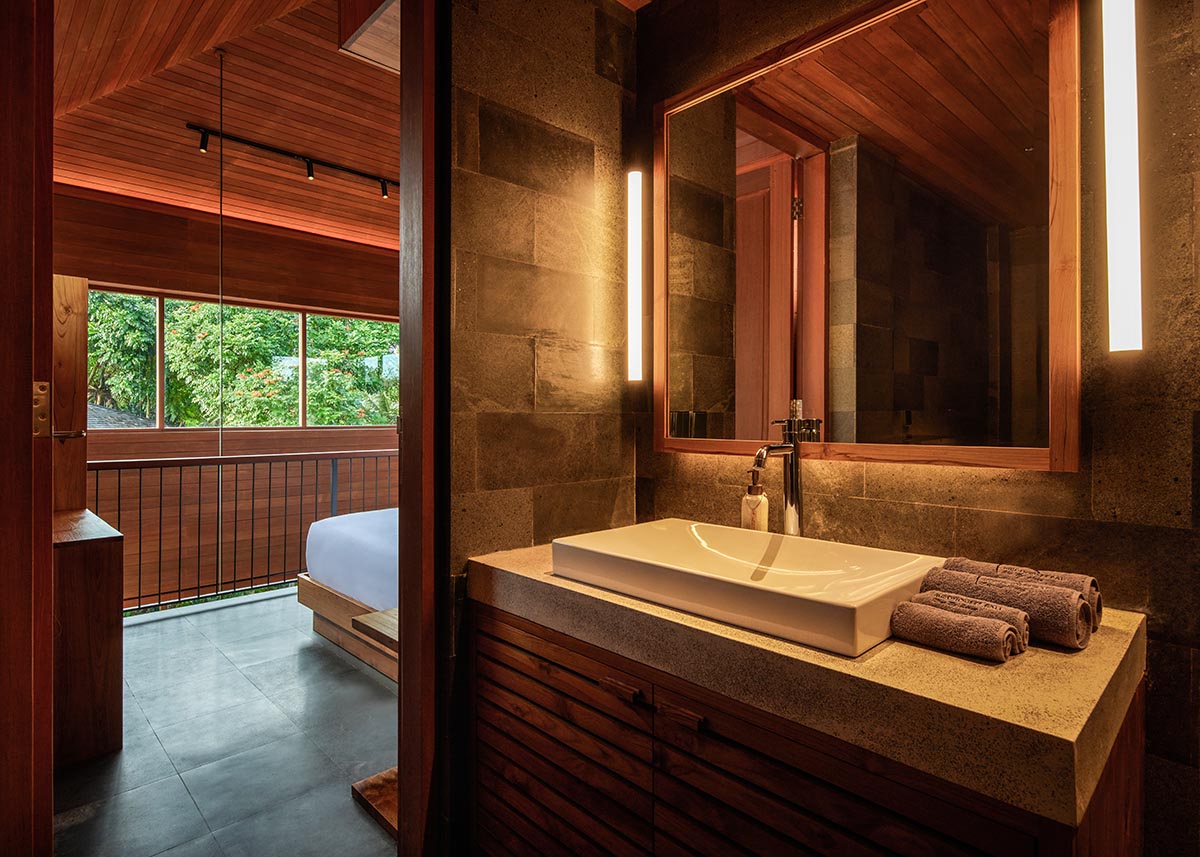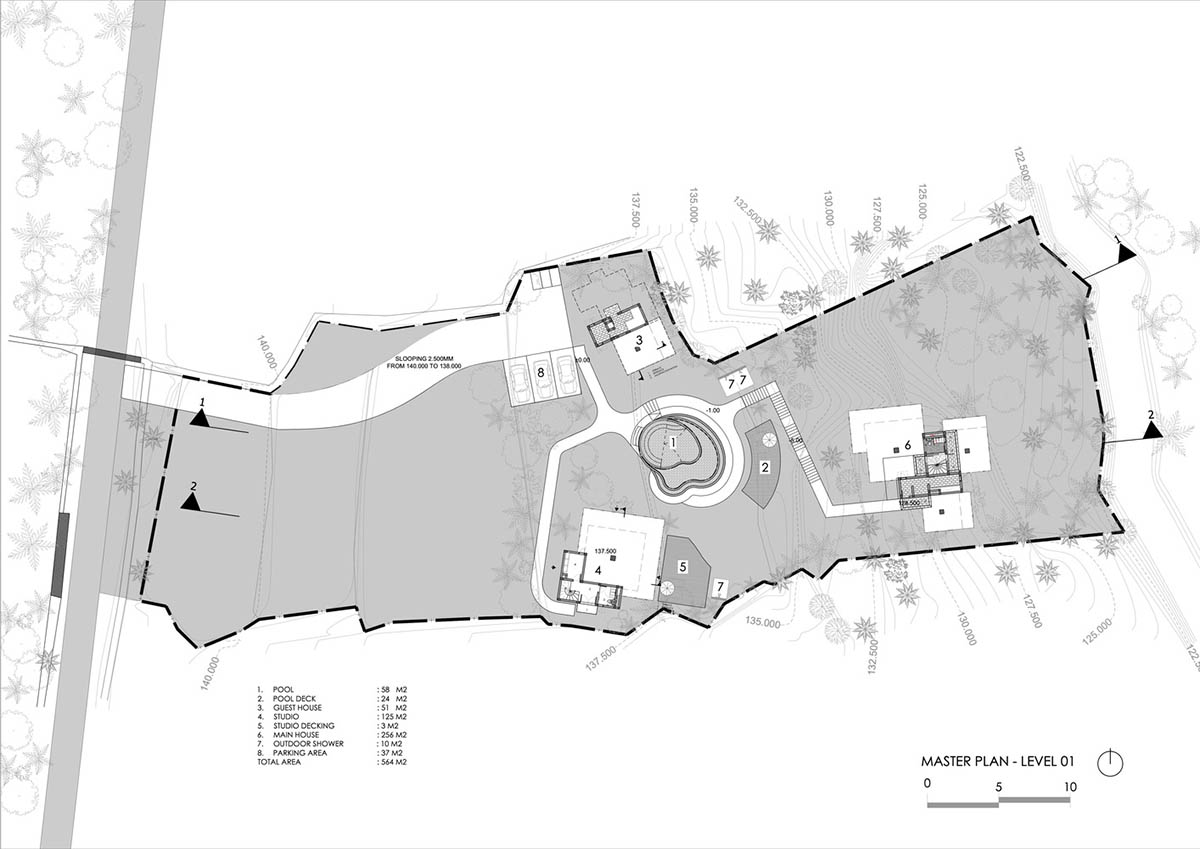 Masterplan - level 1
Masterplan - level 2
Masterplan - level 3
Masterplan - roof plan
Guest House plans
Guest House roof
Guest House sections
Guest House elevations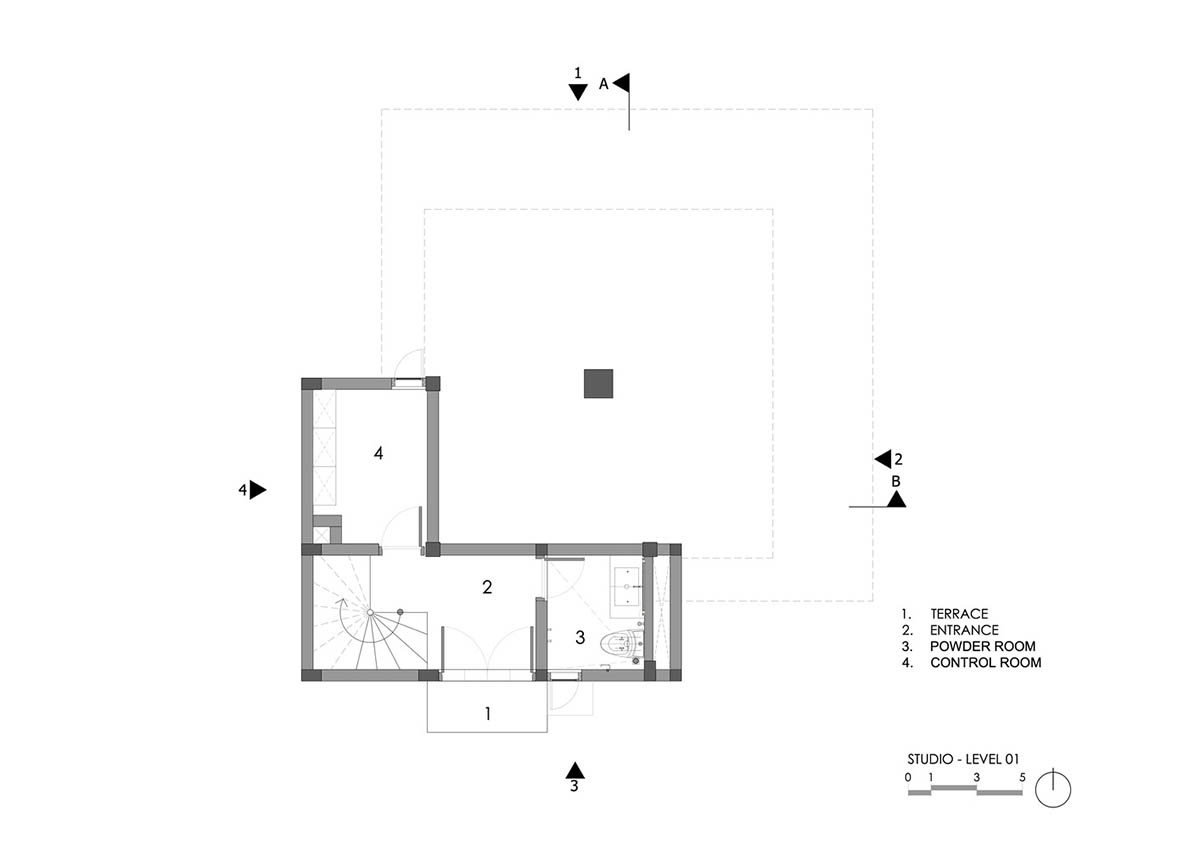 Studio - level 1 plan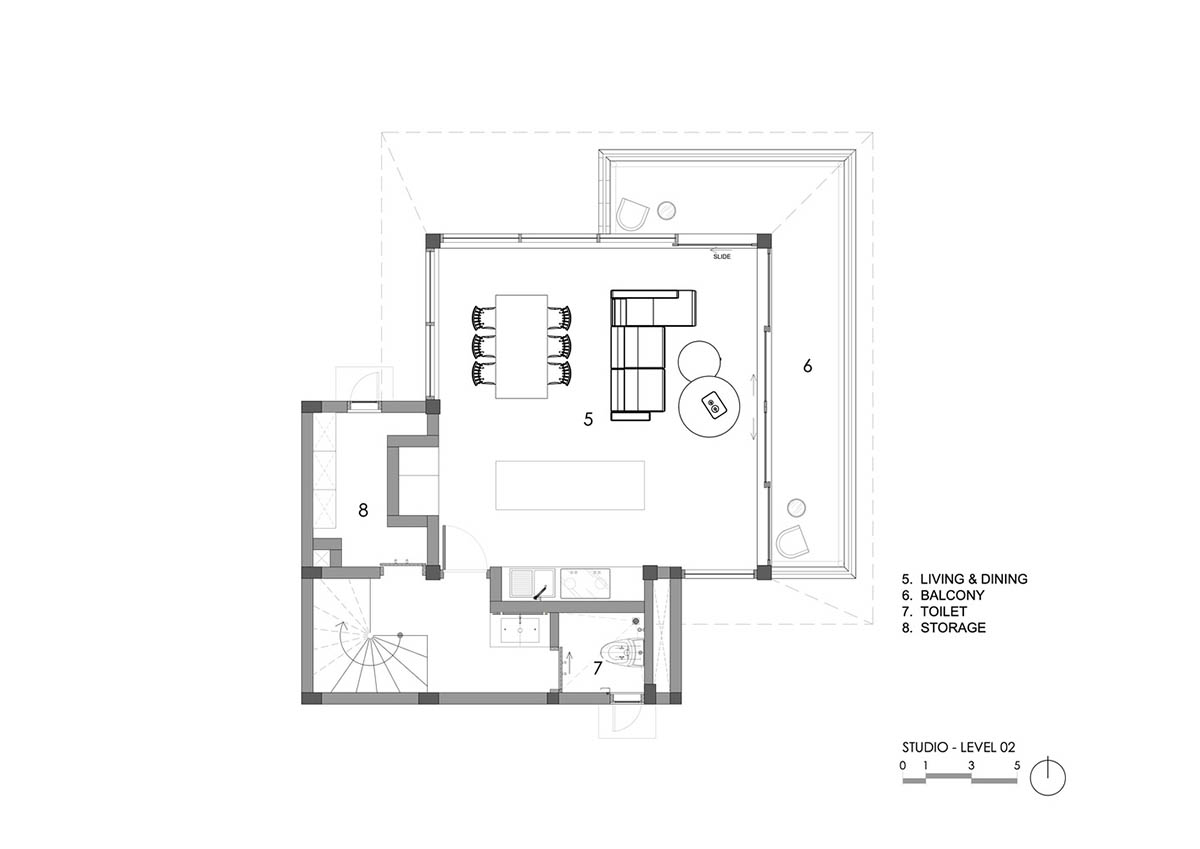 Studio - level 2 plan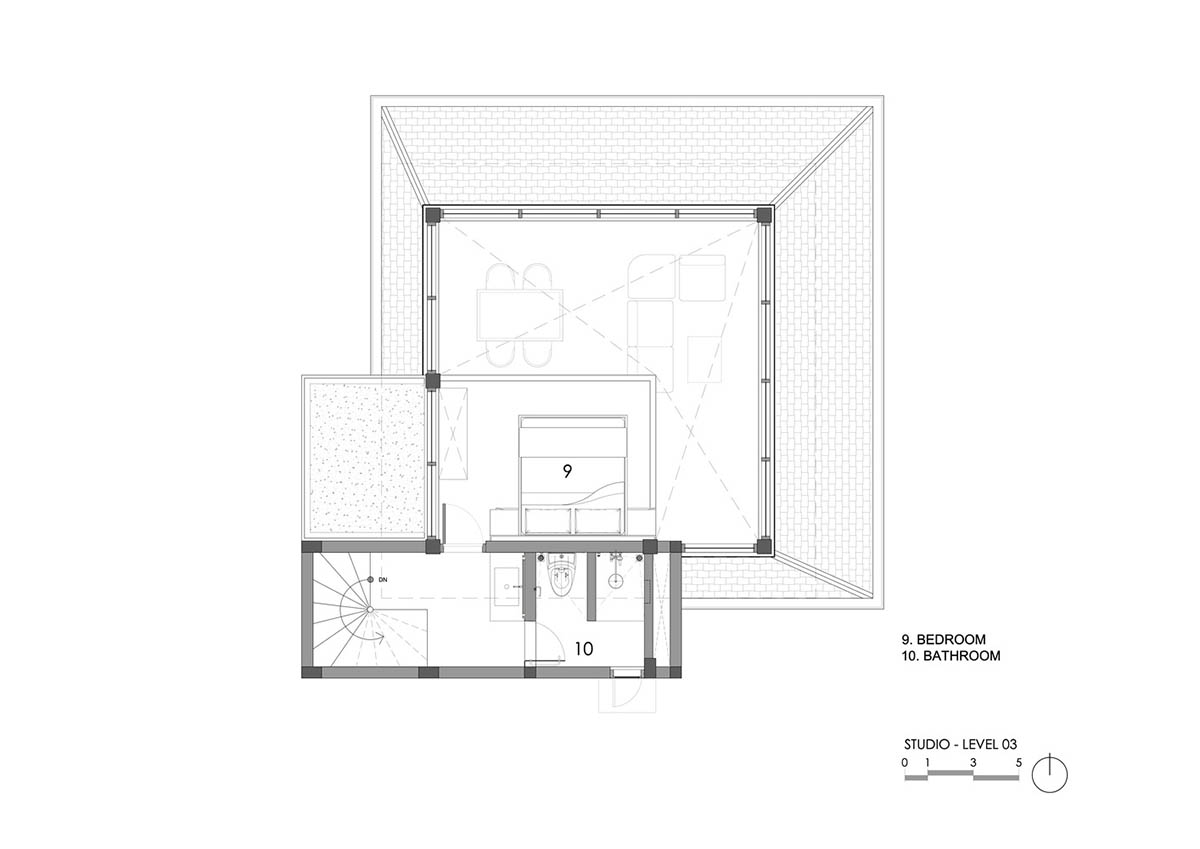 Studio - level 3 plan
Studio - roof plan
Studio - section A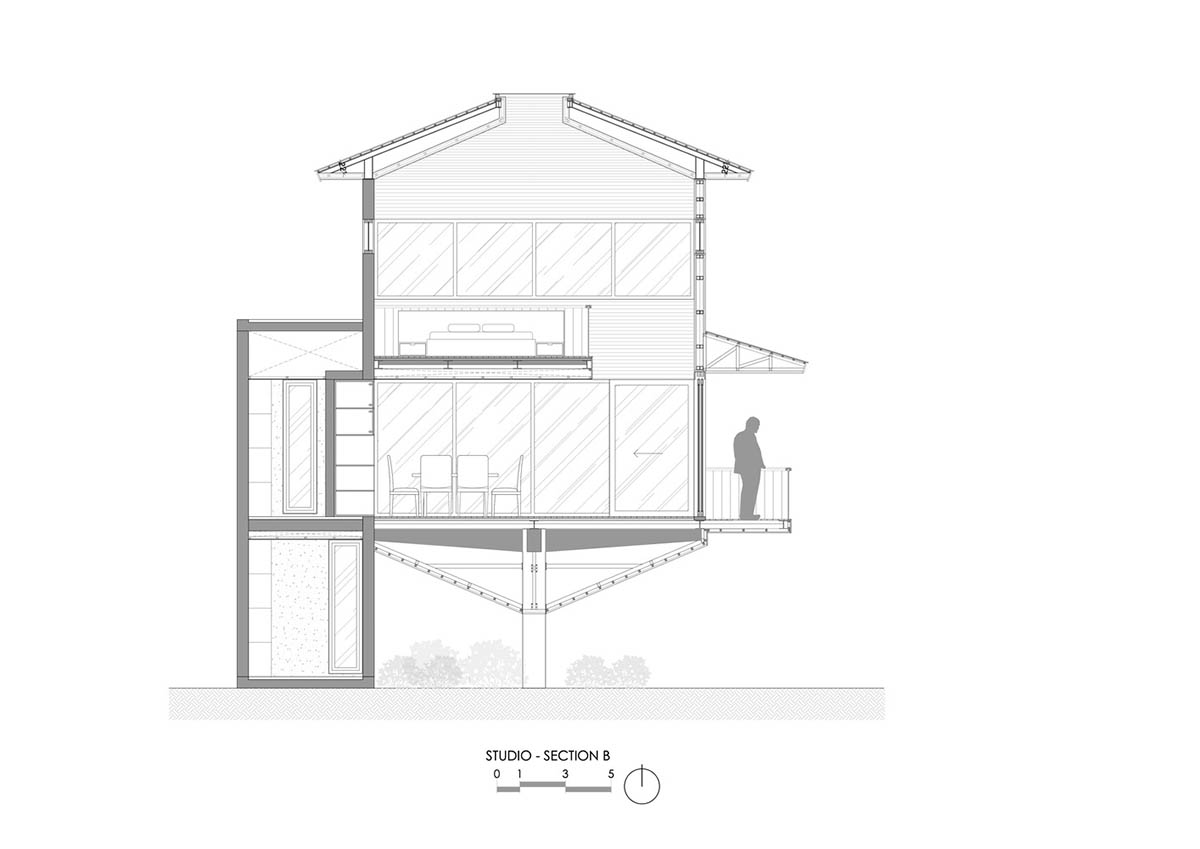 Studio - section B
Studio - elevation
Studio - elevation
Studio - elevation
Studio - elevation
Alexis Dornier first opened his studio in Berlin 2009 and in 2013, he moved his practice to Bali to start his career in a different geography. He began consulting on locally designed and built architectural projects while also designing his independent projects.
Alexis Dornier's key projects include Alpha House featuring a twisted roof in Bali, Lift Treetop Boutique Hotel in Bali, Butterfly House, raised on stilts, to include a continuous living space and landscape underneath in Ubud, Bali, Indonesia.
Alexis Dornier spoke to Lola Kleindouwel, the Netherlands Reporter of WAC, in a live talk as part of WAC Live Interview Series. Watch live talk with Alexis Dornier on WAC's Instagram Channel.
Project facts
Project name: Bird Houses
Architects: Alexis Dornier
Location: Ubud, Bali
Size: 329m2
Guest house: 37.5m2
Studio house: 128.6m2
Main house: 162m2
Status: Completed 2022
Construction: Surya Kembar
All images © KIE.
All drawings © Alexis Dornier.
> via Alexis Dornier