Living simply: Brighton-house by Adam Kane Architects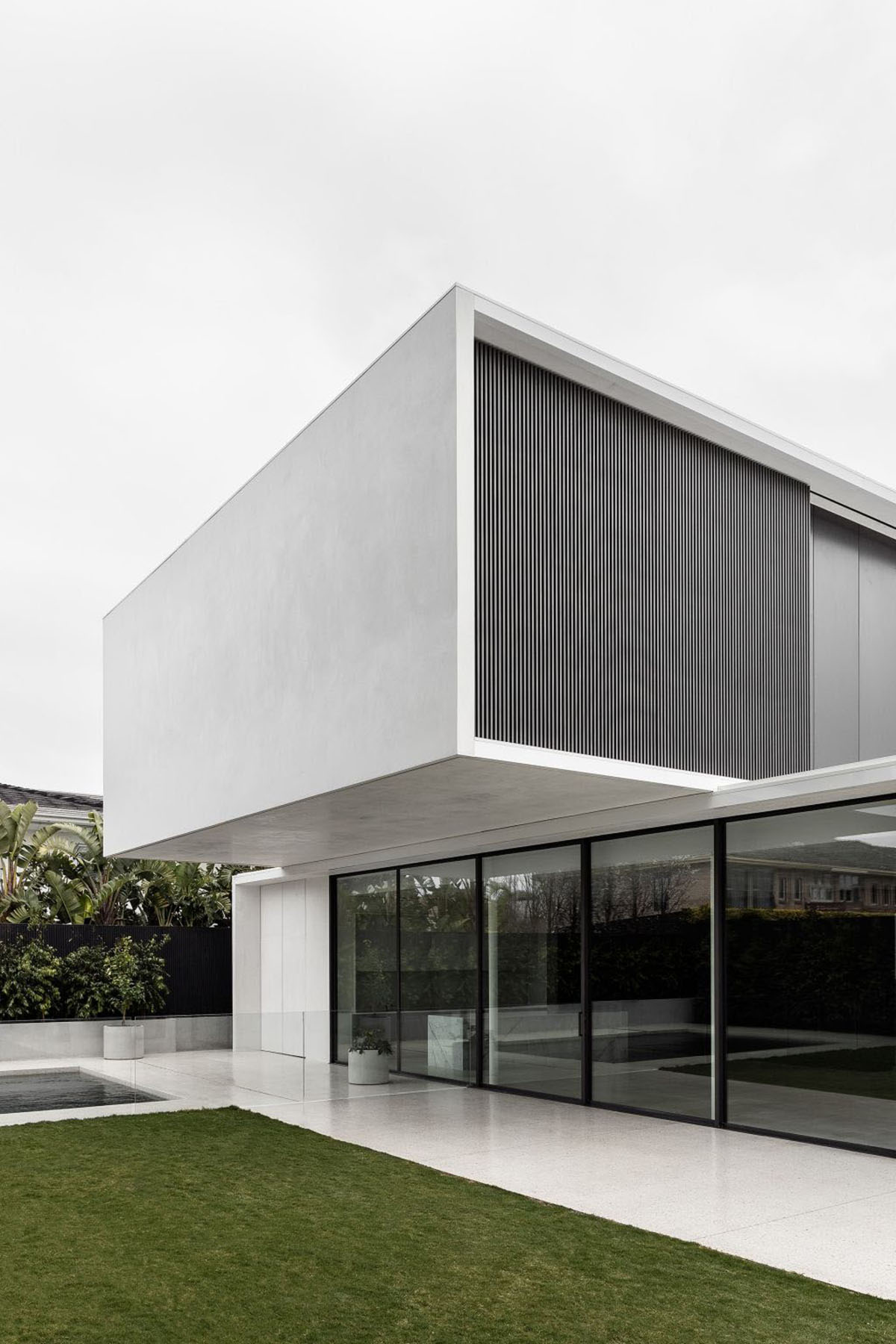 Adam Kane Architects are a small group of passionate architects and designers with a common goal of making beautiful homes for a different range of people. Their focuses are mostly on the detail and the restrained in proposing spaces that last for a long time. For them, each project and site presents its own challenges that are unique in themselves.
"We draw on our curious nature to sculpt volumes that allow light, materiality and form to enhance one another," said Adam Kane Architects.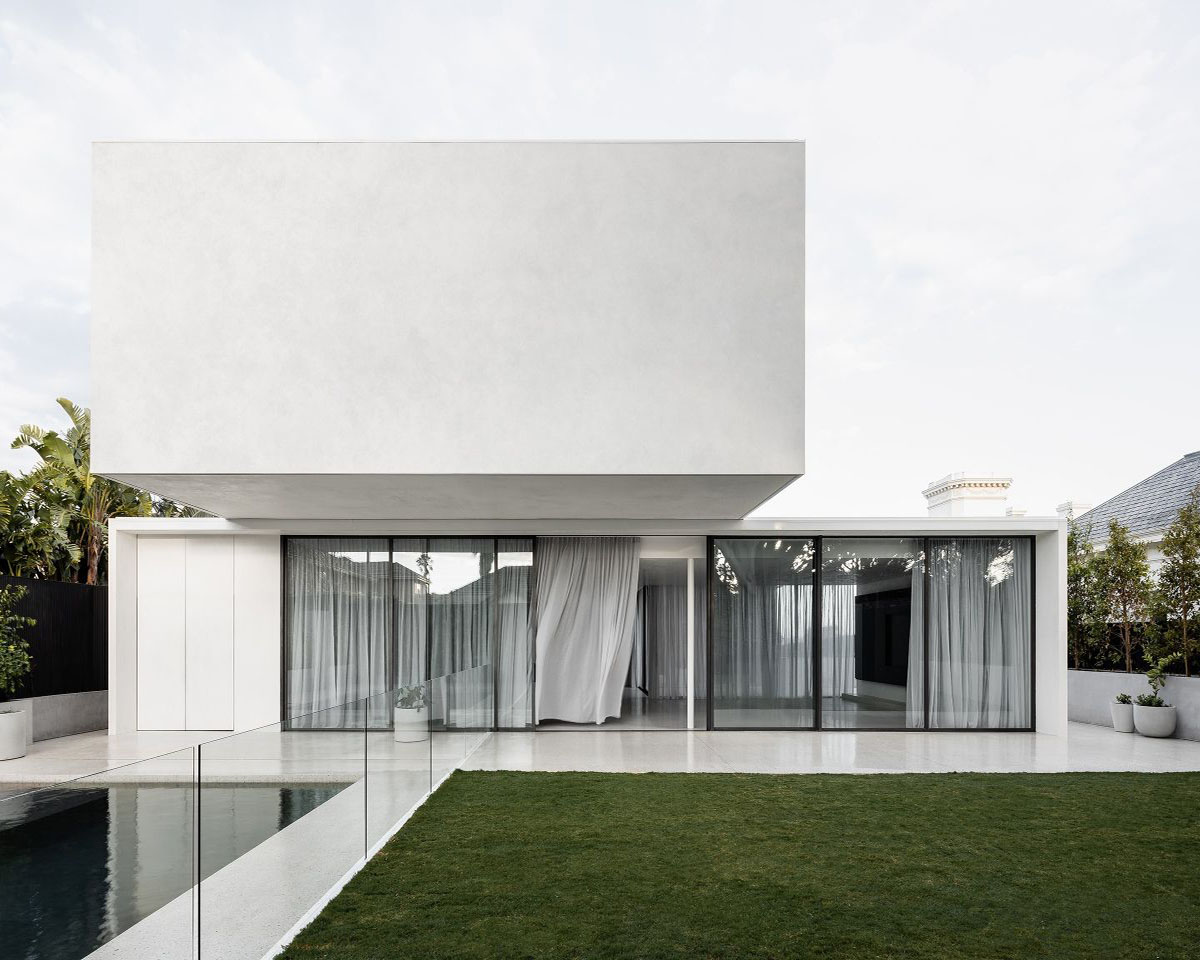 Within this approach, Adam Kane Architects has designed Brighton-house to extend an existing Edwardian residence into its open and light-filled contemporary. Their design shows the generosity of proportion and a sense of the grandeur of the original home.
Adam Kane Architects enhanced connections with the surrounding landscape as a key living function of the home by locating Brighton-house amongst neighbours. By balancing the old home with the new addition, the new addition provides a series of linear approaches for having a sense of clarity and calm.
"With wide and full-scale glazing ensuring uninterrupted views, the connection to vistas beyond is optimised, while still retaining a respectful sense of privacy. Deliberately wide corridors then ensure ease of movement and flow, further fuelling a sense of opulence and luxury," added Adam Kane Architects.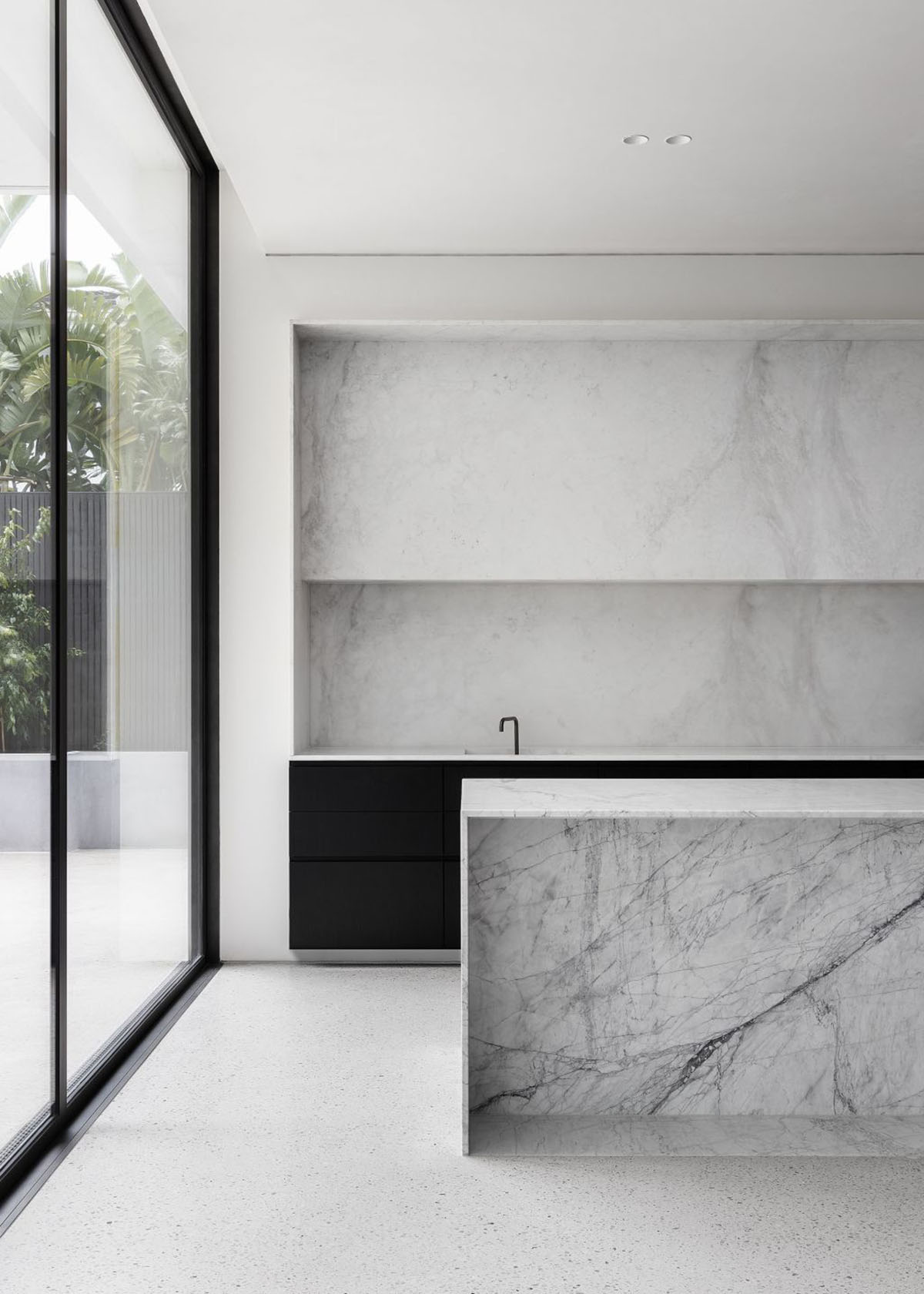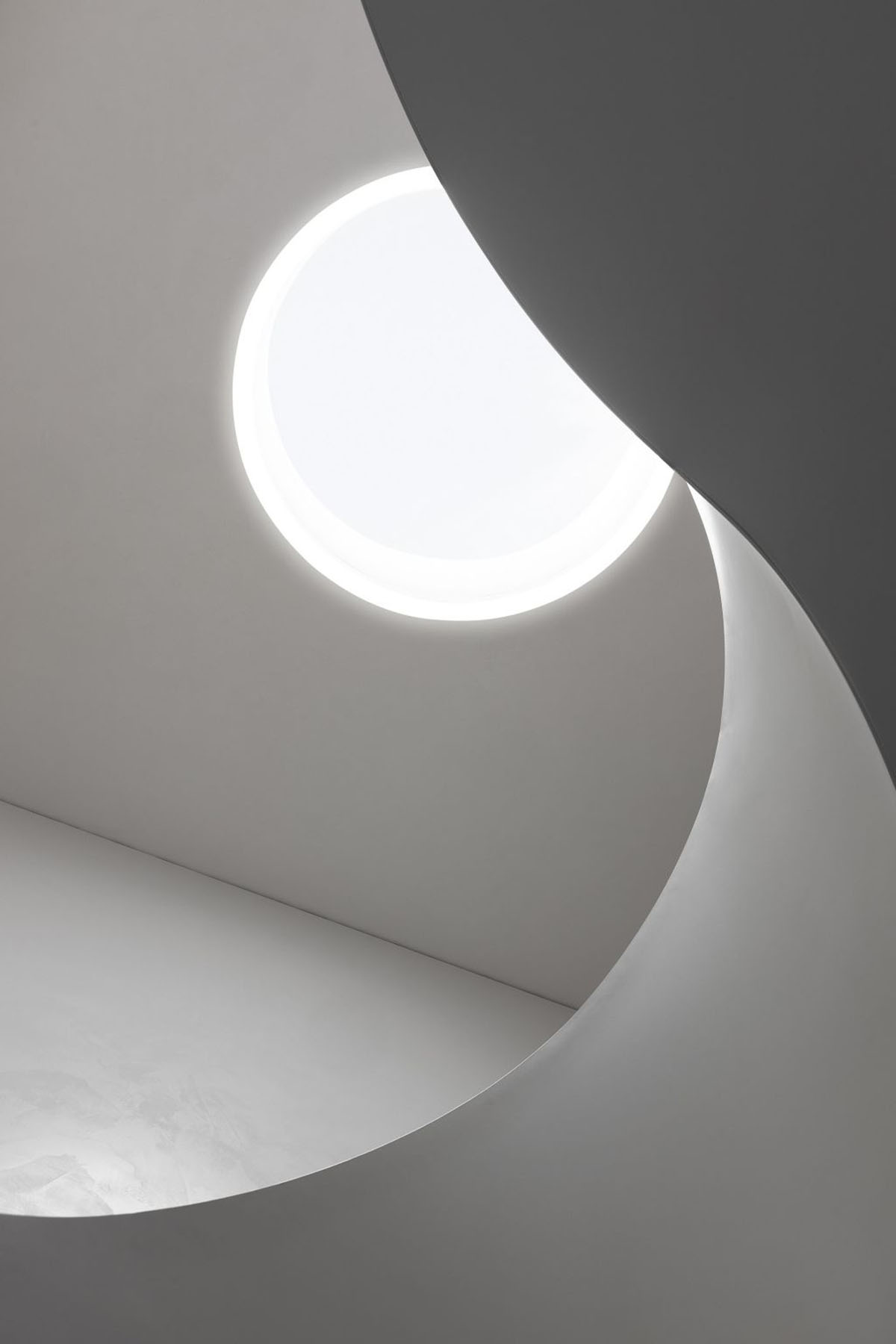 The views between rooms and internal zones, and out toward the water and cityscape on the upper level make the foundations of Brighton house.
As Adam Kane Architects says: "A light and clean palette connects the home, with a muted American oak timber flooring underfoot as a warming and textural binding insertion."
The clever idea of Adam Kane Architects to bold and concealed joinery helped them to hide amenities and so shape the internal volumes. The use of polished plaster makes walls and ceilings capture and reflect light as it moves through the spaces throughout the day. A helical stair, as a central sculptural element, connects the levels and sits at the transitional point between the old home and the new addition.
"Brighton House draws light from curated angles and from above to illuminate and animate the interior, while restraint and refinement ensure attuned details are instilled throughout," added Adam Kane Architects.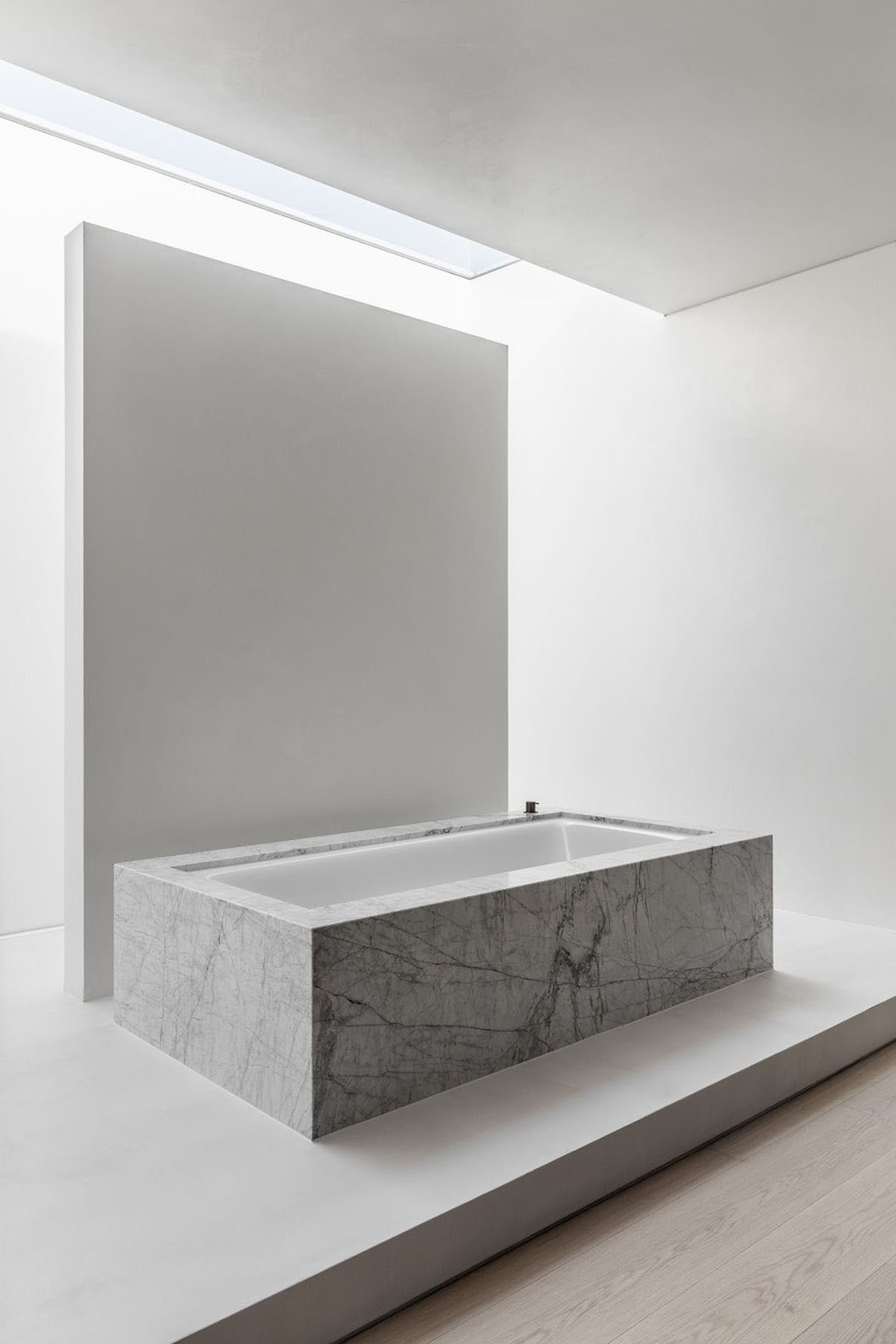 Project facts
Interior Design by Adam Kane Architects.
Timber Flooring Tongue n Groove.
All images © Timothy Kaye
> via Adam Kane Architects