MICROHOME Small living, huge impact!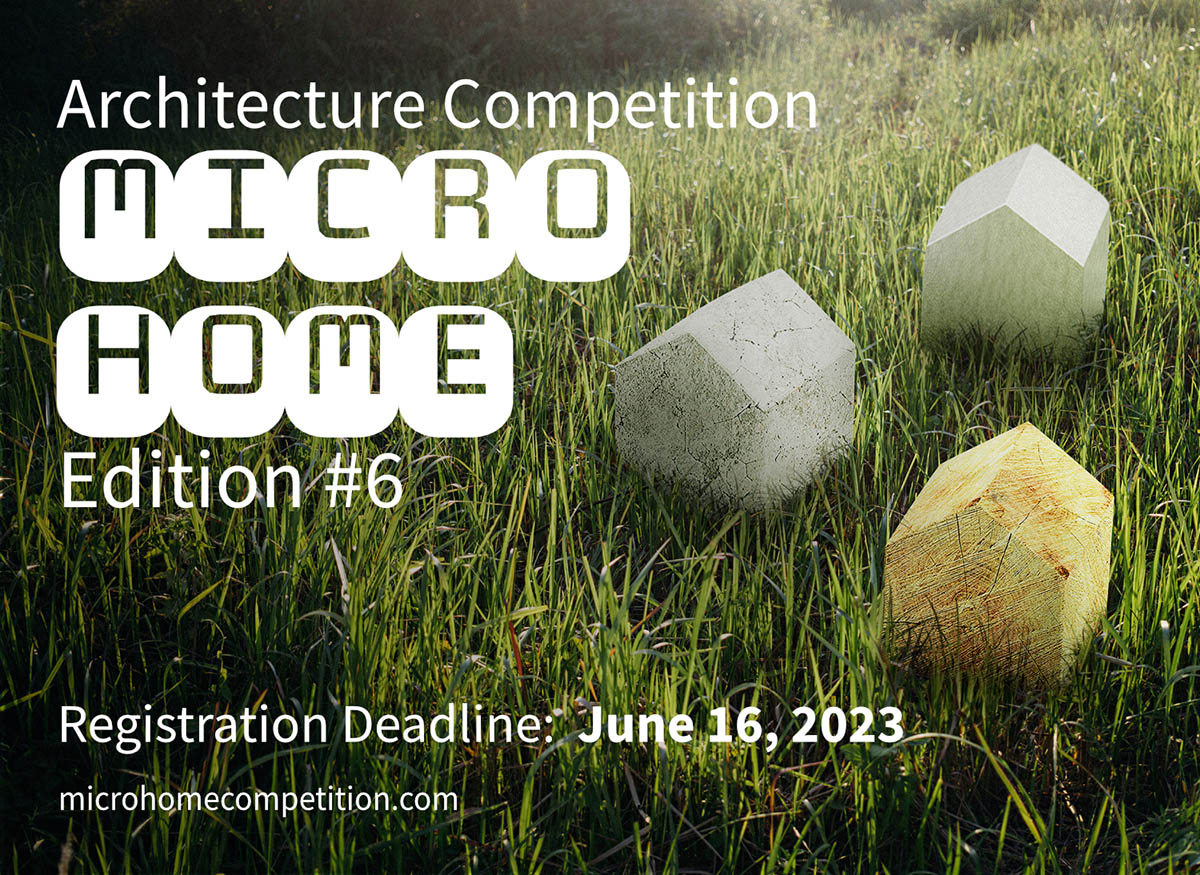 The sixth annual MICROHOME architecture competition is part of the Buildner's Small Scale Architecture Appreciation Movement, which hopes to highlight the fact that bigger isn't always better. With great design and innovative thinking, small-scale architecture could change how this and the next generation view residential property.
For the MICROHOME / Edition #6 architecture competition, participants are invited to submit their designs for a micro home – an off-grid modular structure that would accommodate a hypothetical young professional couple (which will be used as an example of family size throughout the competition series). The only requirement is that the structure's total floor area does not exceed 25 m2; beyond that, participants are encouraged to be as creative as possible.
Participants are encouraged to rethink spatial organisation and incorporate unique aesthetics, new technologies, and innovative materials that will make the micro home an entirely new form of architecture.
As there is no specified competition site, project designs can be set within any hypothetical site of any size, in either a city or countryside location anywhere in the world. The jury will favour sustainable designs and those projects that look to solve economic, social, and cultural problems through the establishment of new architectural methods.
Competition is open to all. No professional qualification is required. Design proposals can be developed individually or by teams (4 team members maximum). Correspondence with organizers must be conducted in English; All information submitted by participants must be in English.
Prizes
Total prize: 7,000€ + Publication in Magazine
1st prize: 3,000€, Publications + Certificate of Achievement
2nd prize: 1,500€, Publications + Certificate of Achievement
3rd prize: 1,000€, Publications + Certificate of Achievement
BUILDNER STUDENT AWARD (MORE DETAILS): 1,000€ + 50€ ARCHHIVE BOOKS Gift Card + 50 Points Buildner Architecture University Rankings + Publications + Certificate of Achievement
BUILDNER SUSTAINABILITY AWARD (MORE DETAILS): 500€ Publications, Certificate of Achievement
+ 6 HONOURABLE MENTIONS
CERTIFICATE: Buildner will also acknowledge the outstanding performance of all winners and honourable mentions with Certificates of Achievement.
Jury
Sevince Bayrak, SO?
Sarah Broadstock, Studio Bark
Gavin Hale-Brown, Henley Hale-Brown
Anne Cecilie Haug, Snøhetta
Norihisa Kawashima, Nori Architects
Sam Lubell, writer
Francesca Perani, Francesca Perani Enterprise, RebelArchitette, cutoutmix
Patrik Schumacher, Zaha Hadid Architects
Todd Saunders, Saunders Architecture
Lei Zheng, Zaha Hadid Architects
Schedule
Early Bird Registration: December 15 - February 16
Advance Registration: February 17 - April 18
Last Minute Registration: April 19 - June 16
Closing date for registration: June 16, 2023
Closing date for submission: July 17, 2023 (11:59 p.m. London time)
*It is still possible to participate in this competition after the preliminary deadlines, however, a higher late registration fee will be charged.
Closing date for questions & answers: June 22, 2023
*In order to guarantee equal opportunities to all competition participants, no new questions will be answered after this deadline!
Announcement of the winners: September 12, 2023
Registration fees are between 90€ - 145€ / +4.5% VAT.
Download the full competition brief and read details on the competition's website.
Top image courtesy of Buildner.
> via Buildner