Heatherwick Studio transforms former desalination plant into a makers' museum
British studio Heatherwick Studio has revealed plans to transform a former desalination plant into a makers' museum on the waterfront of Jeddah, Saudi Arabia.
Commissioned by the Jeddah Central Development Company (JCDC), the new museum, dubbed Jeddah Central Museum, is envisioned as part of a 5.7 million square meters in the heart of Jeddah, aiming to provide tourist, entertainment, sport, cultural, commercial and residential amenities.
When complete, it will be Heatherwick Studio's first project in Saudi Arabia.
The new museum, which is intended to be the destination of "next generation of artists and makers", will consist of production spaces for makers, including studios and ateliers, alongside a program of public exhibitions and large-scale commissions.
The complex features an linear building wrapped by silver undulating covering alongside a semi-covered marketplace. The renders show that the project is still in the preliminary design phase.
Envisioned as a creative campus, the museum is dedicated to "helping people learn about, experience and feel inspired by the creative process," focusing on arts and craftsmanship on a dedicated campus.
The main turbine hall will be converted into a dramatic exhibition space, while the old desalination plant will be transofrmed into a Makers' souk - a marketplace.
Heatherwick's design "fuses human scale and comfort with the large industrial character of the site."
"The Museum will play a major role in the city's transformation from its fossil fuel past to a new economy focused around creativity and a young population," said Mat Cash, Partner and Group Leader at Heatherwick Studio.
"The project takes a disused desalination plant that people in Jeddah have always seen from far away and turns it into somewhere they can use and explore."
"It takes a building designed for machines and turns it into a space designed for people," Cash added.
"An incredible mix of making, learning, interaction and exchange will mean there is life and activity throughout the day and night in a place that meaningfully reflects the past, present and future of the city and all of Jeddah's historic and contemporary cultures," said Heatherwick Studio.
The new museum aims to be "a place of inspiration and creation for both residents and visitors, promoting creativity and artistic endeavour in the Kingdom," according to the studio.
"Jeddah has been a city of artists and makers for over a thousand years and an engagement programme has already begun with the existing creative community so they can actively help to shape the design," the studio added.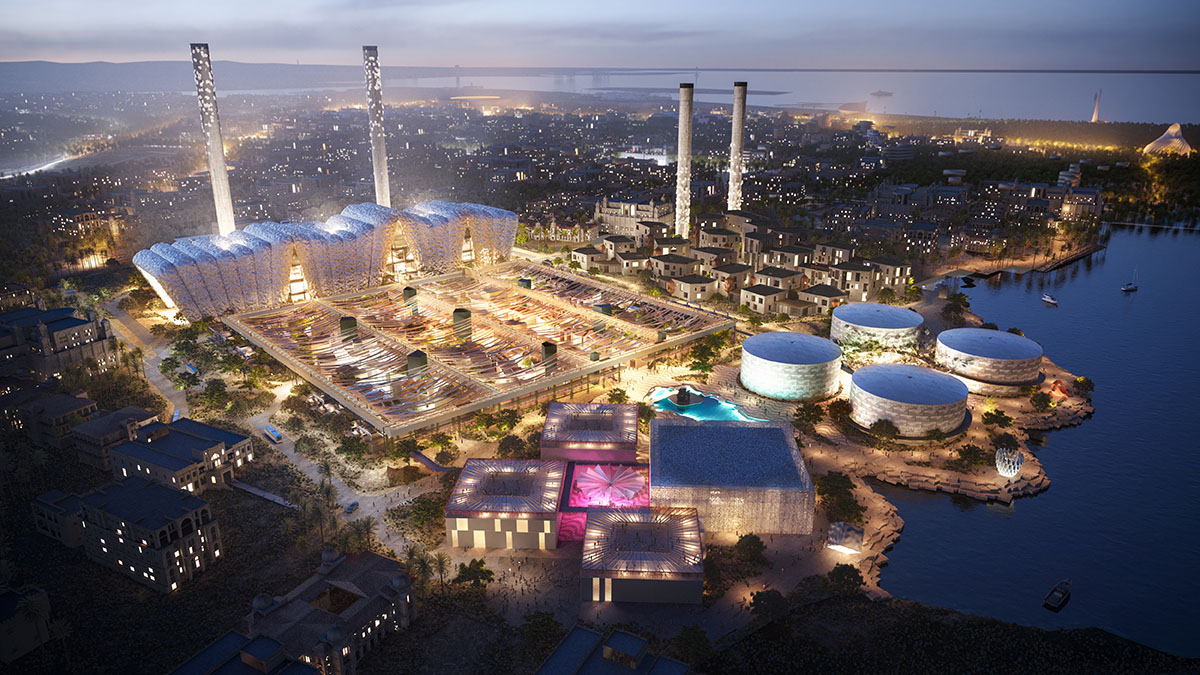 Saudi Arabia, which has been the focus of criticism for violations of workers' rights, most recently sentenced three people to death for resisting "displacements" in the Neom project in Saudi Arabia. It remains unclear whether Heatherwick Studio's employees will be working in Saudi Arabia for this project, while the timeline of the project is not yet revealed.
A spokesperson from Heatherwick Studio told Architects' Journal that: "We talk as a studio about all the places where we work and consider every project on a case by case basis."
"What drives our decision to take on a project is the creative opportunity to do something extraordinary and have the biggest possible impact on people and the city."
More recently, Reuters reported that the administration of US President Joe Biden may be compelled to prepare a report on Saudi Arabia's human rights record, and decisions on the reassessment of US security assistance to the kingdom may be reevaluated.
The Jeddah Central Project is divided into six distiricts: central district, marina district, waterfront district, sports park district, cultural and creativity district and wellness district - all of which is aimed to create "a world-class destination at the heart of Jeddah city".
Heatherwick-designed Jeddah Central Museum is envisioned as one of landmark projects of the development, alongside Sports Stadium, Opera House and Oceanariums & Coral Farms.
All images © Heatherwick Studio.
> via Heatherwick Studio