Venice Architecture Biennale reveals participants for the 18th International Architecture Exhibition
The Venice Architecture Biennale has released details and participants for the 18th International Architecture Exhibition.
This year's exhibition will explore the theme The Laboratory of the Future starting from Saturday 20 May to Sunday 26 November, 2023 at the Arsenale and Giardini venues, Italy.
Curated by Lesley Lokko, this year's edition will be divided into six parts and welcome 63 National Participations, 27 of which are at the Giardini, 22 at the Arsenale and 14 in the city centre of Venice, 89 Participants, over half of whom are from Africa or the African Diaspora.
Lokko also sought a gender balance which is 50/50, with an average age of all Participants is 43, while 37 of them will be represented in the Curator's Special Projects, where the youngest is 24.
Image © Jacopo Salvi, courtesy of La Biennale di Venezia
"46% of participants count education as a form of practice, and, for the first time ever, nearly half of Participants are from sole or individual practices of five people or less," stated Venice Architecture Biennale.
"Across all the parts of The Laboratory of the Future, over 70% of exhibits are by practices run by an individual or a very small team. (…)," it added.
Participants include Adjaye Assocaties, atelier masōmī, Andrés Jaque / Office for Political Innovation, Kéré Architecture, Liam Young, MASS Design Group, Neri&Hu Design, Sumayya Vally, Theaster Gates Studio and more.
Image © Andrea Avezzù, courtesy of La Biennale di Venezia
"An architecture exhibition is both a moment and a process"
The exhibition will tackle with a lot of narratives as a "story", while narratives are prepared to unfold in space, where Lokko describes this "an agent of change."
"What does it mean to be 'an agent of change'? (…) Over the past nine months, in hundreds of conversations, text messages, Zoom calls and meetings," stated Lesley Lokko at a live presentation on 21 February.
"The question of whether exhibitions of this scale — both in terms of carbon and cost — are justified, has surfaced time and again."
"Today, my understanding has changed. An architecture exhibition is both a moment and a process," she said.
Roberto Cicutto and Lesley Lokko. Image © Andrea Avezzu, courtesy La Biennale di Venezia
"It borrows its structure and format from art exhibitions, but it differs from art in critical ways which often go unnoticed. Aside from the desire to tell a story, questions of production, resources and representation are central to the way an architecture exhibition comes into the world, yet are rarely acknowledged or discussed."
"From the outset, it was clear that the essential gesture of The Laboratory of the Future would be 'change," Lokko added.
Niger will participate for the first time, while Panama will participate for the first time with its own pavilion. The Holy See will return to the Biennale Architettura, participating with its own Pavilion on the Island of San Giorgio Maggiore.
Image: Francis Kéré. Francis Kéré standing in the Gando Library with sunlight coming through the ceiling skylights made from clay pots. 2011.
Photographer © Nataniel Sawadogo, courtesy of Kéré Architecture
"Spotlight has fallen on Africa and the African Diaspora"
"(…) For the first time ever, the spotlight has fallen on Africa and the African Diaspora, that fluid and enmeshed culture of people of African descent that now straddles the globe," said Lokko.
"What do we wish to say? How will what we say change anything? And, perhaps most importantly of all, how will what we say interact with and infuse what 'others' say, so that the exhibition is not a single story, but multiple stories that reflect the vexing, gorgeous kaleidoscope of ideas, contexts, aspirations, and meanings that is every voice responding to the issues of its time?."
Lokko added that "It is often said that culture is the sum total of the stories we tell ourselves, about ourselves. Whilst it is true, what is missing in the statement is any acknowledgement of who the 'we' in question is."
"In architecture particularly, the dominant voice has historically been a singular, exclusive voice, whose reach and power ignores huge swathes of humanity — financially, creatively, conceptually — as though we have been listening and speaking in one tongue only."
"The 'story' of architecture is therefore incomplete. Not wrong, but incomplete. It is in this context particularly that exhibitions matter," Lokko added.
Image © Adjaye Associates, Micro Kwaeε, 2022. Render and Digital Composite 14.7" x 8.27". Courtesy of Adjaye Associates
Exhibition structure
Divided into six parts, The Laboratory of the Future will begin in the Central Pavilion in the Giardini, where 16 practices will represent "a distilled force majeure of African and Diasporic architectural production have been gathered."
In the Arsenale venue, the Arsenale complex, for the first time the Curator's Special Projects will be as large as the others. In both venues, there will be young African and Diasporan practitioners, whose work will engage directly with the twin themes of this exhibition, decolonisation and decarbonisation. They will provide a snapshot, a glimpse of future practices and ways of seeing and being in the world.
"We have deliberately chosen to frame participants as 'practitioners," Lokko stated, and she said that "not 'architects' and/or 'urbanists', 'designers', 'landscape architects', 'engineers' or 'academics' because it is our contention that the rich, complex conditions of both Africa and a rapidly hybridising world call for a different and broader understanding of the term 'architect."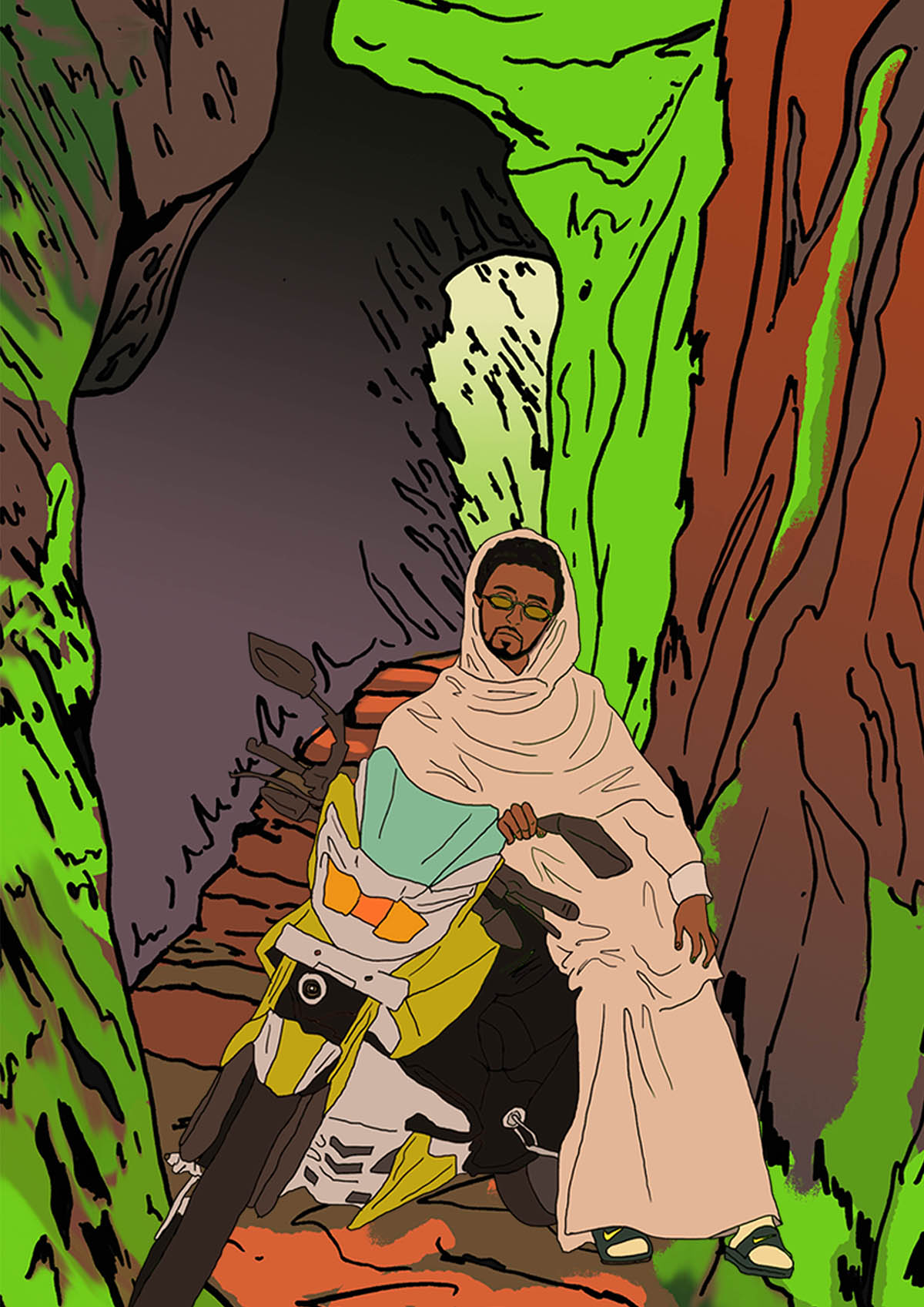 Image: Miriam Hillawi Abraham. Roha: The Heretic's Saga. 2019. Illustration. Miriam Hillawi Abraham, courtesy of Miriam Hillawi Abraham
"A laboratory of the future must necessarily begin from a specific starting point"
"A laboratory of the future must necessarily begin from a specific starting point, from one or more hypotheses seeking confirmation," said Roberto Cicutto, President of Venice Biennale.
"This is a starting point that seeks to heed those segments of humanity that have been left out of the debate and opens to a multiplicity of voices that have been silenced for so long by the one that considered itself to be rightfully dominant in a vital and unavoidable contest," he added.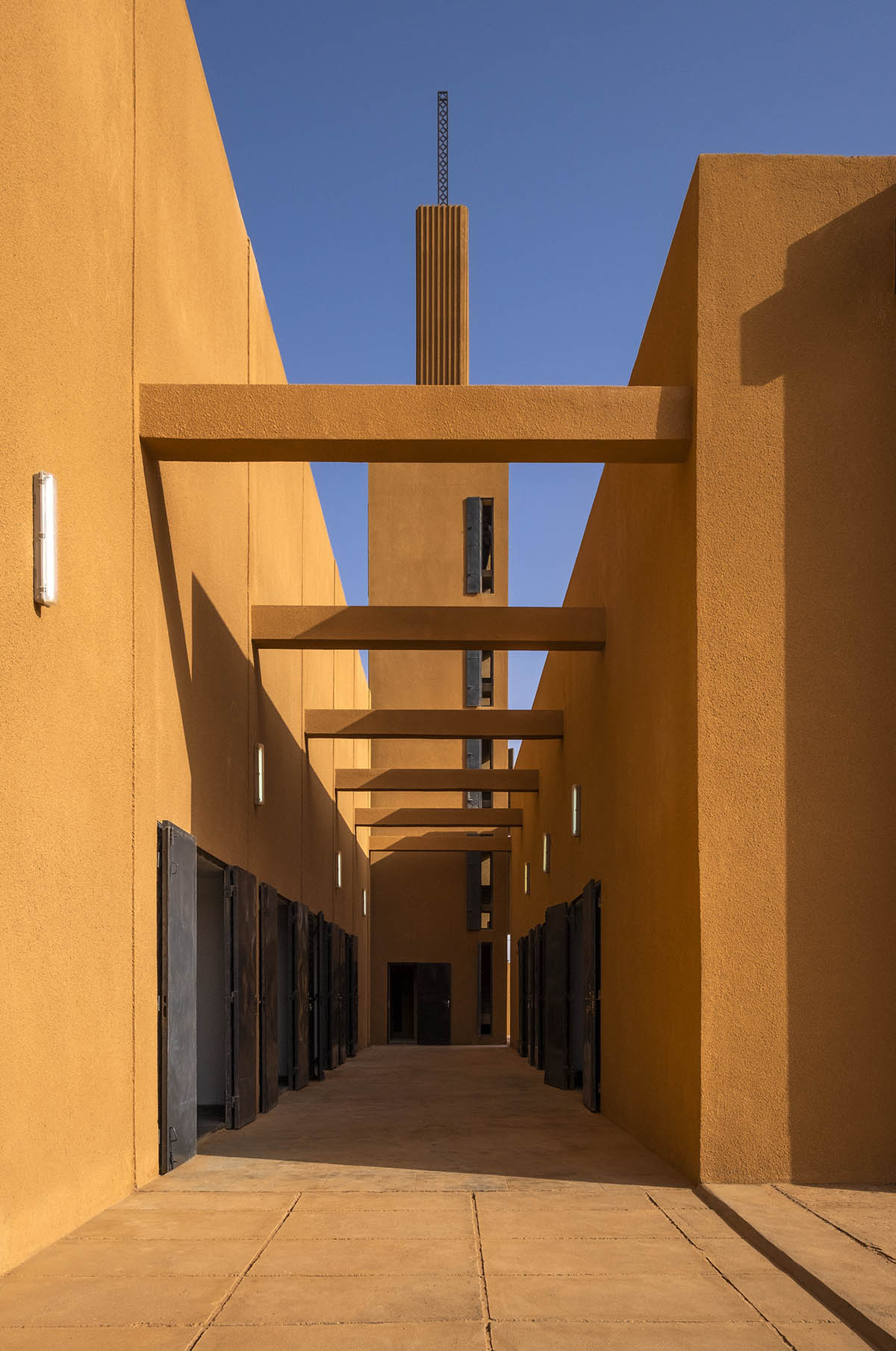 Image: Mariam Issoufou Kamara, HIKMA, 2018. Photographer © James Wang, courtesy of atelier masomi. Copyright atelier masomi
Biennale College Architettura
For the first time ever, the Biennale Architettura will also include the Biennale College Architettura, which will run from 25 June to 22 July 2023. Fifteen renowned international tutors will work with fifty students, early career practitioners and academics from around the world, selected by Lesley Lokko through an Open Call process that received 986 applications.
Aiming to bridge the gap between architects and the public, The Laboratory of the Future programme will also be enriched by Carnival, a six-month-long cycle of events, lectures, panel discussions, films, and performances, that explore the themes of the Biennale Architettura 2023.
"Conceived as a space of liberation rather than a spectacle or entertainment, Carnival offers a space for communication in which words, views, perspectives, and opinions are traded, heard, analysed, and remembered," Lokko said.
"Politicians, policymakers, poets, filmmakers, documentary makers, writers, activists, community organisers and public intellectuals will share the stage with architects, academics, and students."
Image: Liam Young/Unknown Fields, Atacama Lithium Mine. 2016. Film Still, HD 1920 x 1080px. Photographer © Liam Young/Unknown Fields, courtesy of Liam Young. Copyright Liam Young/Unknown Fields
Collateral events
As usual, the Venice Architecture Biennale will present Collateral Events, which are admitted by the Curator and promoted by non–profit national and international bodies and institutions, in the coming weeks.
Organized in several locations around the city of Venice, they will offer a wide range of contributions and participations that enrich the diversity of voices that characterizes the Exhibition.
Tin Roofs. Caption: Jamestown rooftops. Image © Festus Jackson Davis
Applied Arts Pavilion
The Venice Architecture Biennale and the Victoria and Albert Museum will present for the seventh consecutive year the "Applied Arts Pavilion Special Project" at the Arsenale, Sale d'Armi A) titled Tropical Modernism: Architecture and Power in West Africa, curated by Christopher Turner (V&A) with Nana Biamah-Ofosu and Bushra Mohamed (AA).
The Biennale Sessions will also be held by Universities, Academies of Fine Arts, and other Institutes of Higher Learning, aiming to facilitate three-day self-organized visits by groups of at least 50 students and teachers, while offering assistance in the organization of travel and accommodations and the possibility of organizing seminars in exhibition venues free of charge.
Taking climate change to the central core of the exhibition, Venice Biennale promotes "a more sustainable model for the design, installation and operation of all its events," aiming to reduce the overall carbon footprint at the exhibition and the mobility of the visitors.
Umbrella. Caption: Kaneshie market from the air, Kaneshie, Accra, Ghana. Image © Festus Jackson Davis
In 2022, Venice Biennale was given international standard PAS2060, certified by RINA, for all the events it held that year. "This was made possible by carefully collecting the data on the causes of CO2 emissions generated by the events themselves, and on the adoption of consequent measures," stated the Biennale.
"The entire process for achieving carbon neutrality, conducted in compliance with international standard PAS2060," it added.
In this year, Venice Biennale will raise a communication campaign, intending to increase awareness on reducing the overall carbon footprint.
"It will be the first major exhibition in this discipline to test in the field the process to achieve carbon neutrality, while furthermore reflecting upon the themes of decolonisation and decarbonisation," stated Venice Biennale.
The pre-opening of the exhibition will take place on May 18 and 19, the awards ceremony and inauguration will be held on Saturday 20 May 2023. Th exhibition will open to the public on Saturday, 20 May.
Top image: Giardini venue. Image © Andrea Avezzu, courtesy of La Biennale di Venezia.
> via Venice Architecture Biennale