Dream Pathway by CAATStudio wins Future Project of the Year 2022 at WAF
Dream Pathway / The connection between the sports recreation park to a cultural street by CAATStudio has won the Future Project of the Year 2022 at World Architecture Festival, the award celebrates the best of the world's architecture that is yet to be completed.
The winning project, designed by Tehran-based architecture practice CAATStudio (Kamboozia Architecture and Design Studio), is located in Tehran and showcases an urban pedestrian and cyclist pathway in the western part of the Abbas Abad hills complex in Tehran.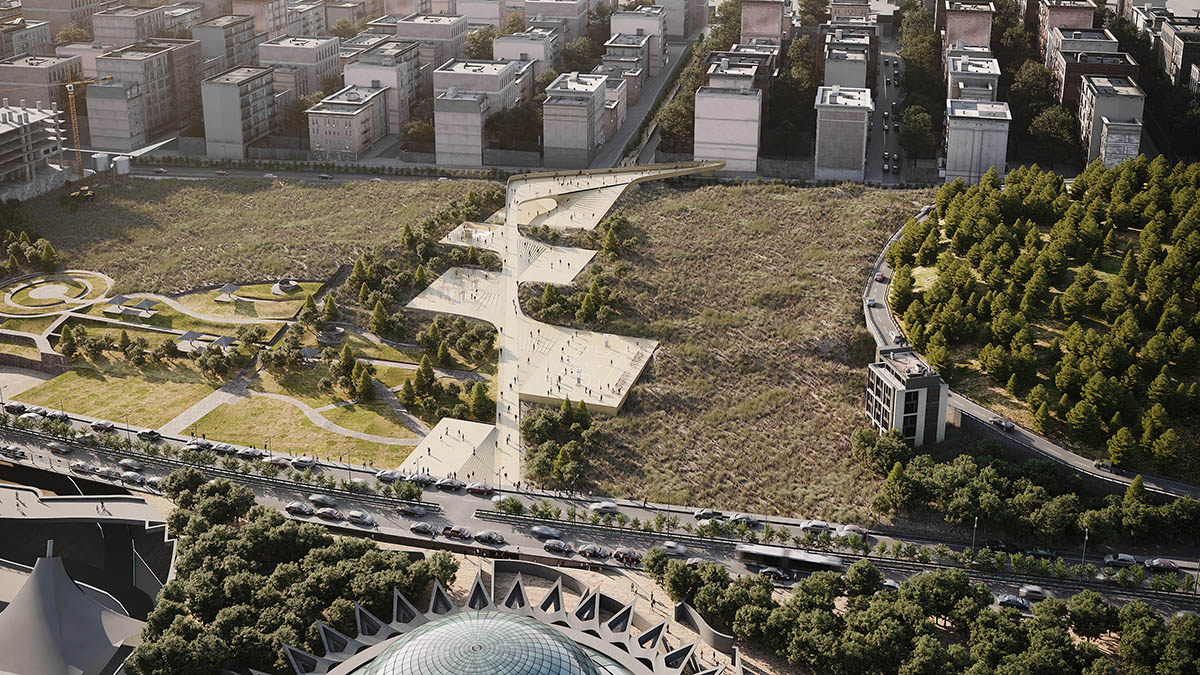 The project, once complete, will aim to create an interactive-attractive narrative in the city which moves users between four different zones through the use of rammed earth material and geometric forms.
Judges described the project as an "original architectural and urban concept that lives up to its project title and ambition" and congratulated it on its "exquisitely controlled geometry" which they felt "provided a surprising continuity" between the "city's street pattern and the district's new parkland destination".
WAF's Future Project super jury composed of Shane O'Toole, University College Dublin; Sir Peter Cook; Nadia Tromp, Ntsika Architects; Mario Cucinella, MCA - Mario Cucinella Architects, and Yui Tezuka, Tezuka Architects.
World Architecture Community is official media partner of this year's WAF and covered the winners of each day from Lisbon. See Day 1 winners and Day 2 winners of WAF 2022.
In 2021, Silo City by Studio V Architecture won The Future Project of the Year 2021.
In 2020, due to the ongoing coronavirus pandemic, the event has moved its physical festival to 2021 December.
WAF will hold its next, 16th edition in Singapore from 29 November to 1 December, 2023 and registrations are open for 2023.
All images courtesy of CAATStudio (Kamboozia Architecture and Design Studio).
> via WAF