Brooks + Scarpa breaks ground on Bruno E. and Maritza F. Ramos Collaboratory Building in Florida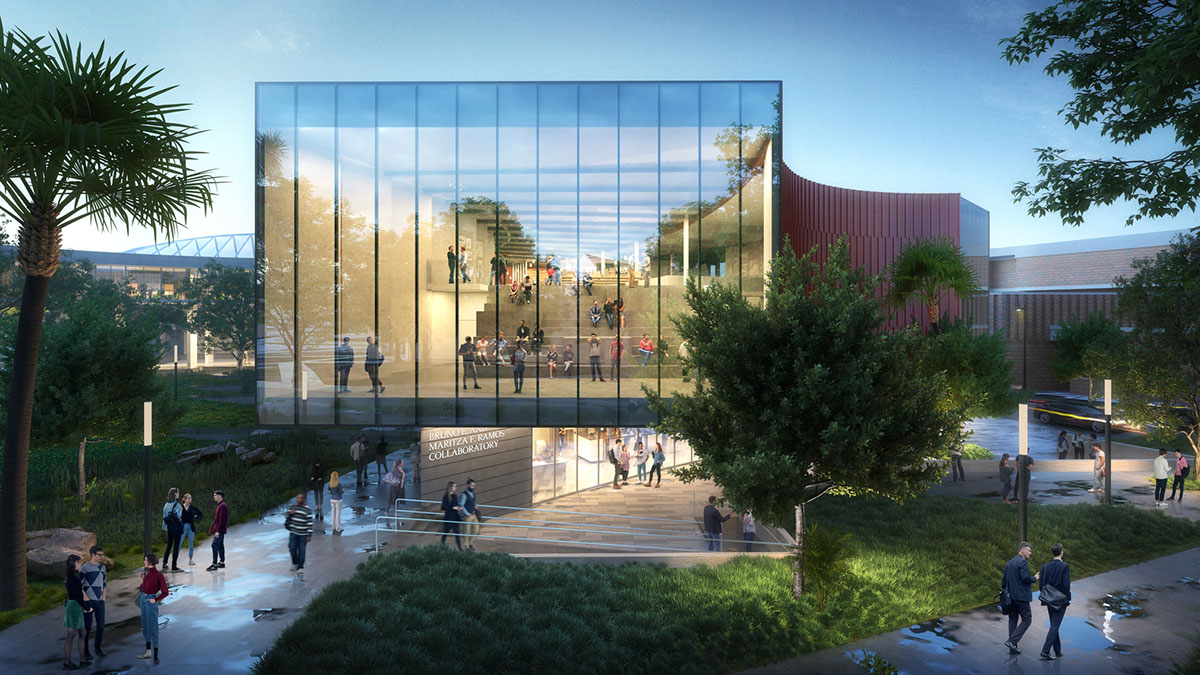 Construction work has begun on Brooks + Scarpa's new collaboratory building for the University of Florida's School of Design Construction and Planning in Gainesville, Florida.
The new project, called Bruno E. and Maritza F. Ramos Collaboratory, will extend nearly 50,000 square feet (4,645-square-metre) area to the existing College of Design Construction and Planning building.
Envisioned as a significant model of a collaborative hub, the new building will consist of reconfigurable, multi-functional spaces where students, faculty and staff members can collaborate on a formal or informal layout.
The building will also include research hubs, housing all DCP research centers and institutes.
These facilities are expected to foster exchange of ideas and collaborative working for faculty members and graduate students, allowing them to undertake high impact research project in addressing critical societal challenges.
The new complex is anticipated to be completed in 2025.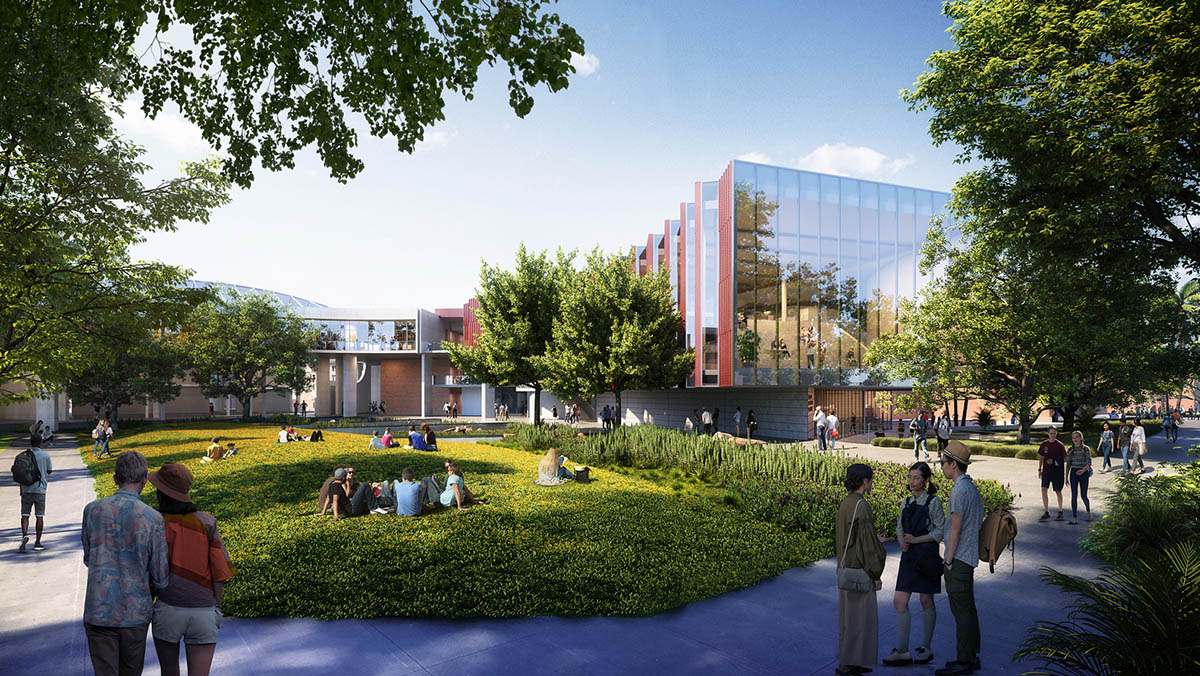 Another key program component of the project is a Digital Modeling and Fabrication Space that is aimed to enable larger multidisciplinary groups of students to work collaboratively, such as on digital models, simulations and 3D printing in purpose-designed facilities.
The Digital Modeling and Fabrication Space will also include large-scale facilities for geospatial modeling and simulation, a virtual reality lab.
A new, nearly 200-capacity multipurpose hall with seminar rooms will be designed within this space, which will allow for annual events such as the Edward D. Stone, Jr. Lecture Series, Research Symposium, Women of Influence, and the Ernest R. Bartley Memorial Lecture Series.
Moreover, to support design-based learning and teaching, the design scheme includes larger, newer educational spaces which will offer instructional rooms with physical and enhanced technological capabilities.
Another space, titled Virtual Design and Construction (VDC) Lab, will enable students to use "state-of-the-art facilities to work on revolutionary digital modeling, learn enhanced computational design and artificial intelligence, and master building information modeling."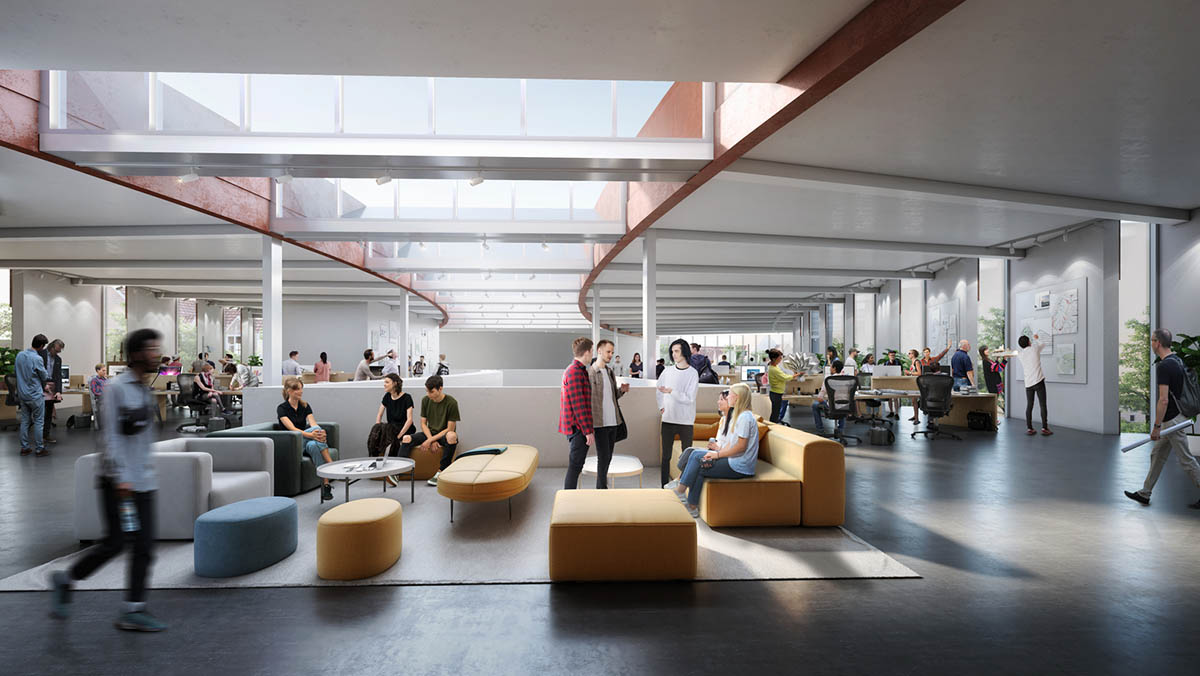 "The DCP Collaboratory is an exciting project for our studio," Brooks + Scarpa said.
"We have several alumni staff from both our Los Angeles and Fort Lauderdale offices working on the project and are proud to give back to a place that has had a tremendous impact on all of us during our most formative years as students."
The design layout features a curvilinear form where provides multiple connections throughout the campus. Brooks + Scarpa designs ground level as a porous space so that students and faculty members can move freely. For Collaboratory Building, the studio chooses brick façade with windows facing North for indirect daylighting.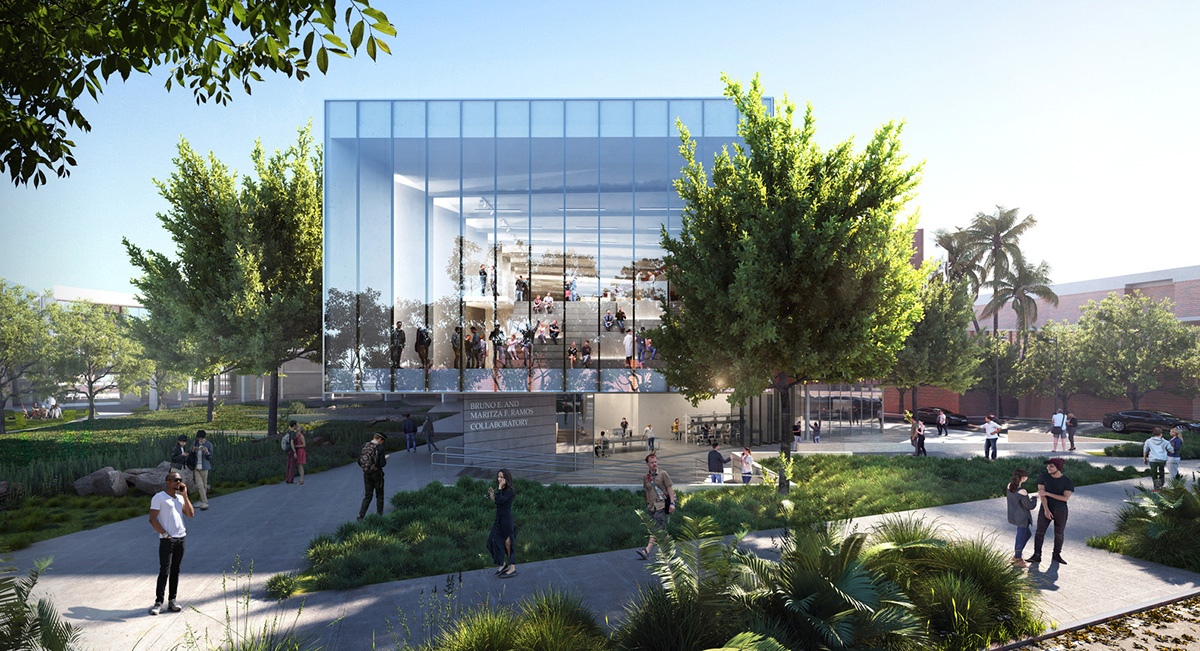 Several environmental strategies are adapted throughout the building to improve energy efficiency, such as skylights provide natural daylight from top to the ground level, photovoltaic panels are added to the roof and the system can be expanded to the entire roof to achieve greater energy offset.
The sustainable strategies are complemented with the landscape design as well. The studio replaces perennial peanut lawn with sod turf to reduce maintenance.
Below is the lawn is rainstore to capture and store stormwater from the roof and impervious surfaces. A bioswale along stadium road filters and treats stormwater as well as serves as a pollinator garden.
While the design is led by the Los Angeles and Florida-based firm Brooks + Scarpa, fellow DCP graduates Eric Kleinsteuber of KMF Architects, Laurie Hall of CHW and Cat Lindsay of Lindsay Newman Architecture and Design are collaborating with Brooks+Scarpa on the building design and campus integration.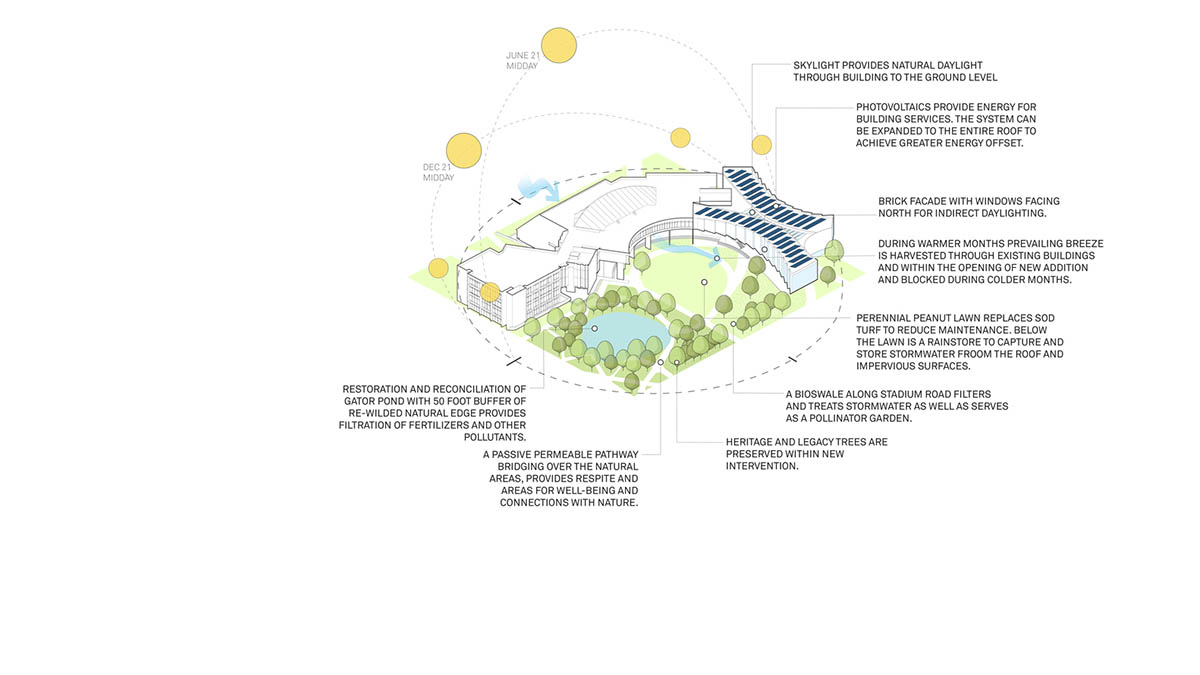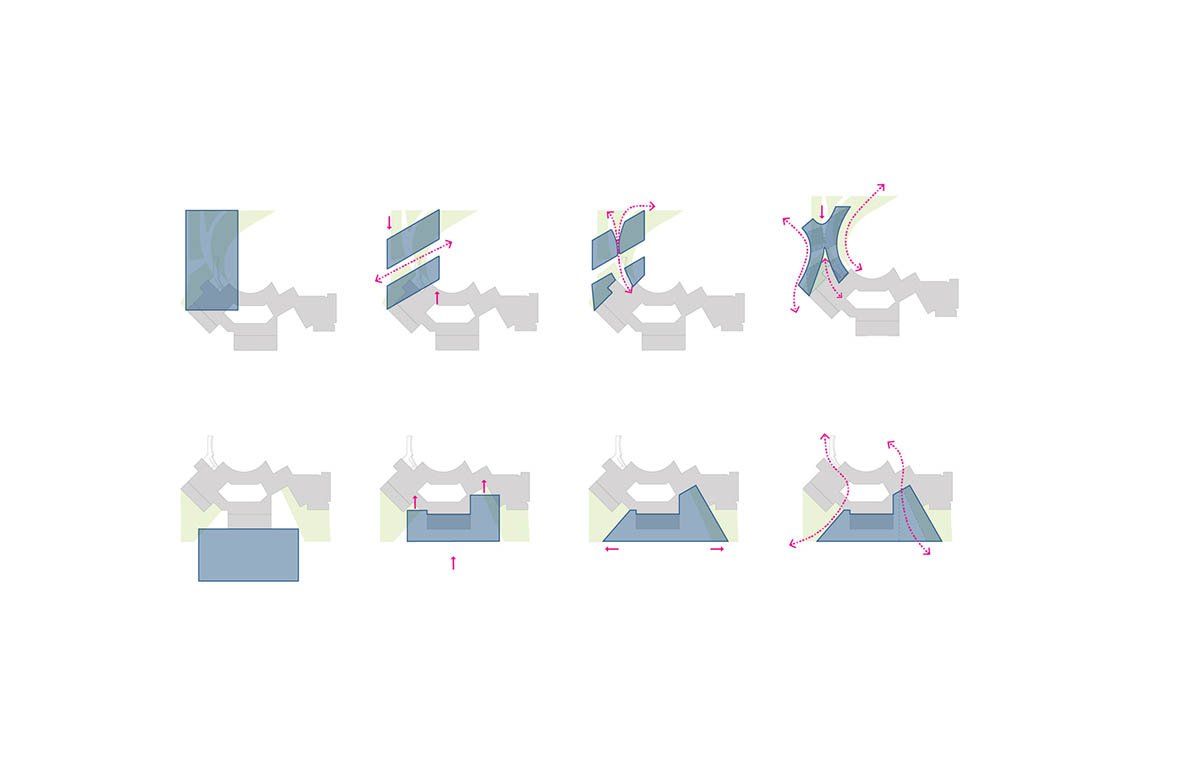 Brooks + Scarpa was awarded the 2022 AIA Gold Medal, the awards "honors an individual or pair whose significant body of work has had a lasting influence on the theory and practice of architecture."
The studio is currently working on the design of the new Florida Holocaust Memorial, New Arts and Culture Center in Hollywood, Florida.
Brooks + Scarpa and KMF Architects are also designing a new expansion for Mennello Museum in Florida.
All images & drawings courtesy of Brooks + Scarpa.
> via DCP & Brooks + Scarpa