Optic store designed by Alan Prekop features organic and fluid forms made of clay in Slovakia
An optic store designed by Alan Prekop features organic and fluid forms softened with clay in Bratislava, Slovakia.
Named IOKO, the 90-square-metre store highlights artistic touches and soft surfaces with sculptural display table at the center of the space.
The choice of colors and materiality play a key role to dominate the space by offering soft transitions, such as colorful screen reflected on the wall makes a playful contrast.
The interior design refers to the materials from which the products are made, according to the studio.
"Since these are glasses that are made by hand from natural materials such as cotton acetate, architect Alan Prekop also used natural materials in the showroom," said Alan Prekop.
The main materials used inside are clay, wood and steel, while clay was given a priority as the main material used on the walls in the form of plaster.
"Clay plasters shape the space into an organic and fluid form, which flows from the main showroom into the background, office and optician's examination room," said the studio.
The role of this material is to naturally guide clients from one space to another. The border between the individual functions is formed by a steel arch. The portal, an unclosed arch, enhances the feeling of connection of functions and fluidity of the space.
The main showroom consists of five main objects / elements that act as solitaires, but at the same time, by putting them together, an abstract and deconstructive image of glasses is created.
The two main features are the dichroic wave and the clay table where the products/glasses are displayed.
Alan Prekop designed the clay table in collaboration with Bratislava-based studio and artistic ceramicist Zheni, who completed the table's surface treatment with her typical style.
The table takes its soft shape by using multiple layers of clay so that the table does not have a formal, regular shape. Thanks to this, the table becomes the most interesting element of the showroom, which with its structure presents the organic nature of the natural materials used in the interior.
The display for the presentation of products is designed like a wave emerging from the wall. With its colour and materiality it forms the accent of the entire interior.
A dichroic foil is used on the accenting wave of the display, which reflects the light flux at different angles and thus changes the colour spectrum of the interior. The entire interior is decorated in soft, light, sandy shades.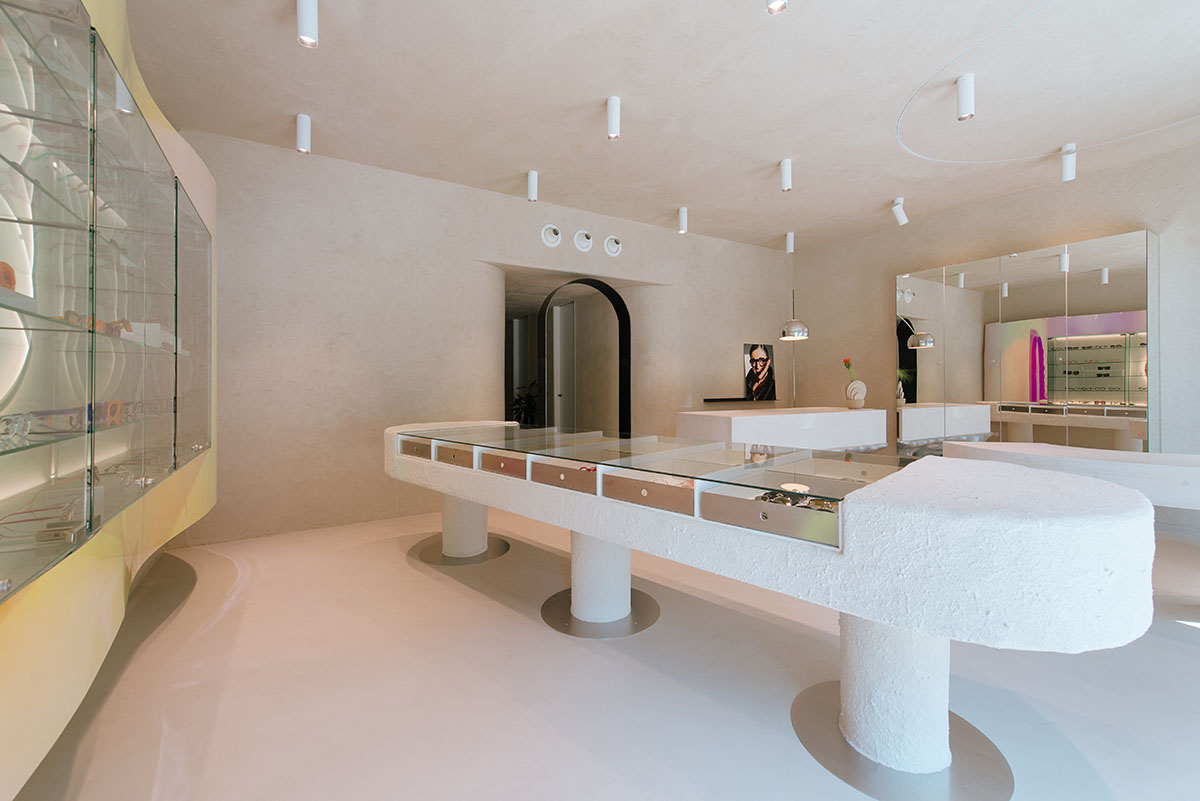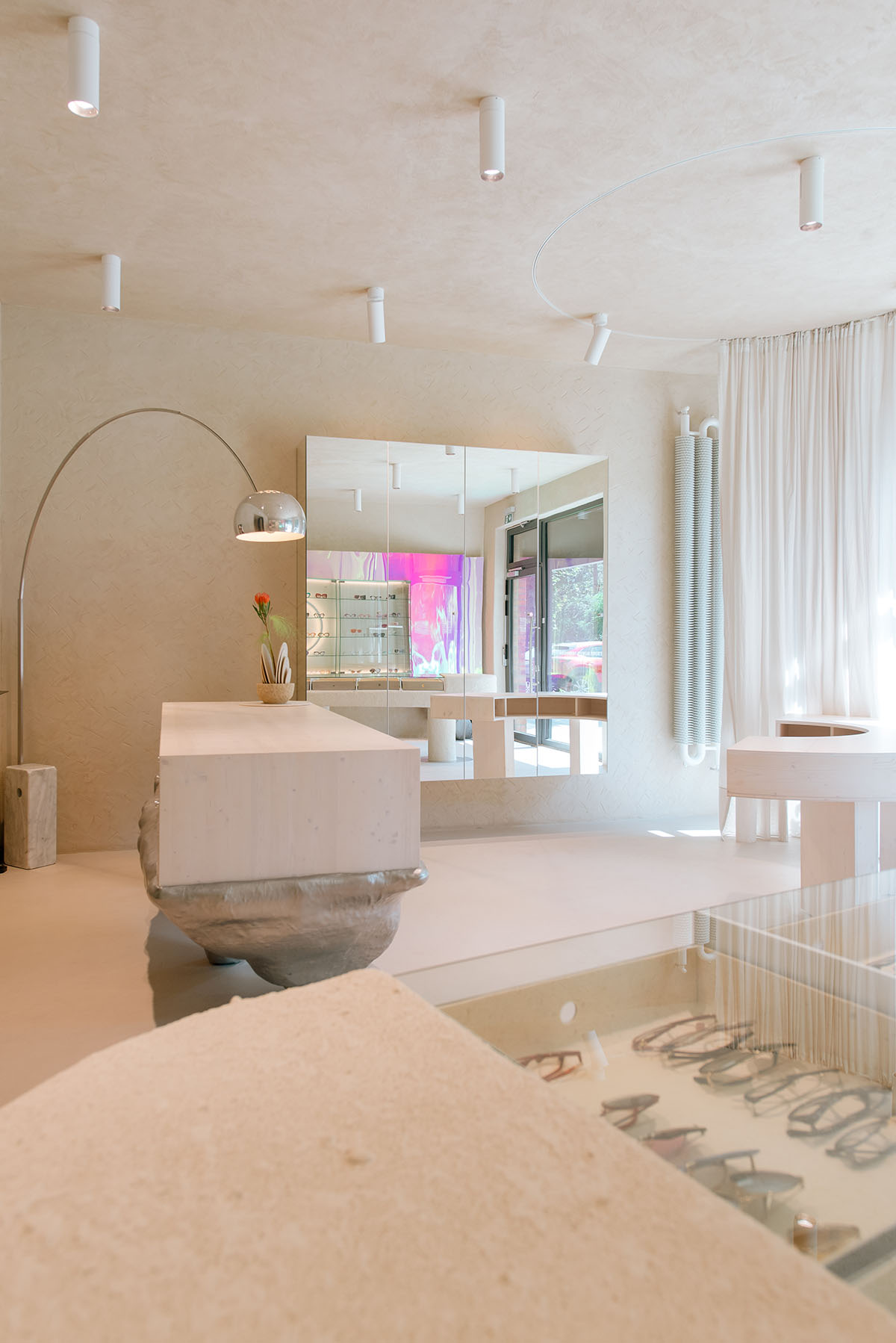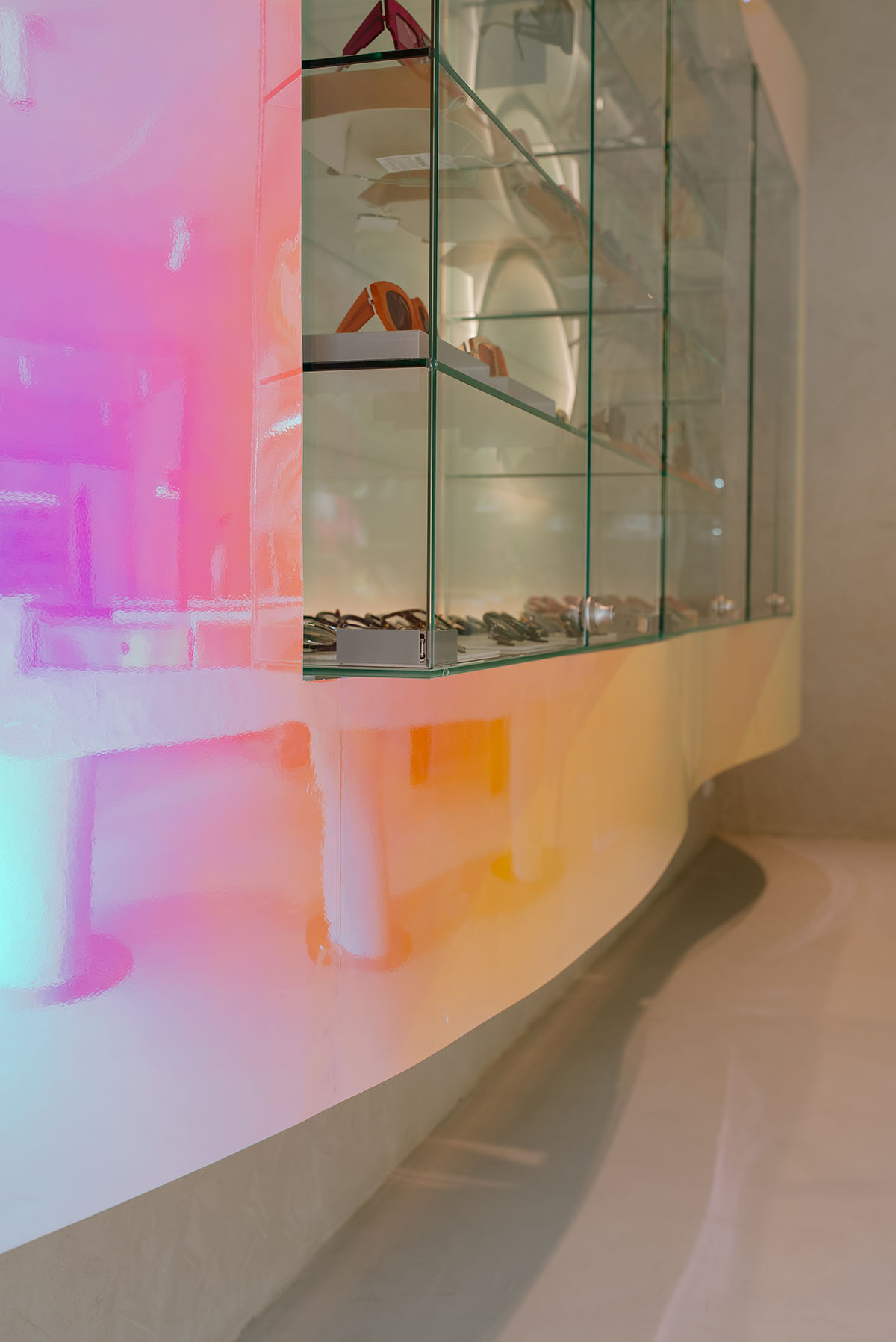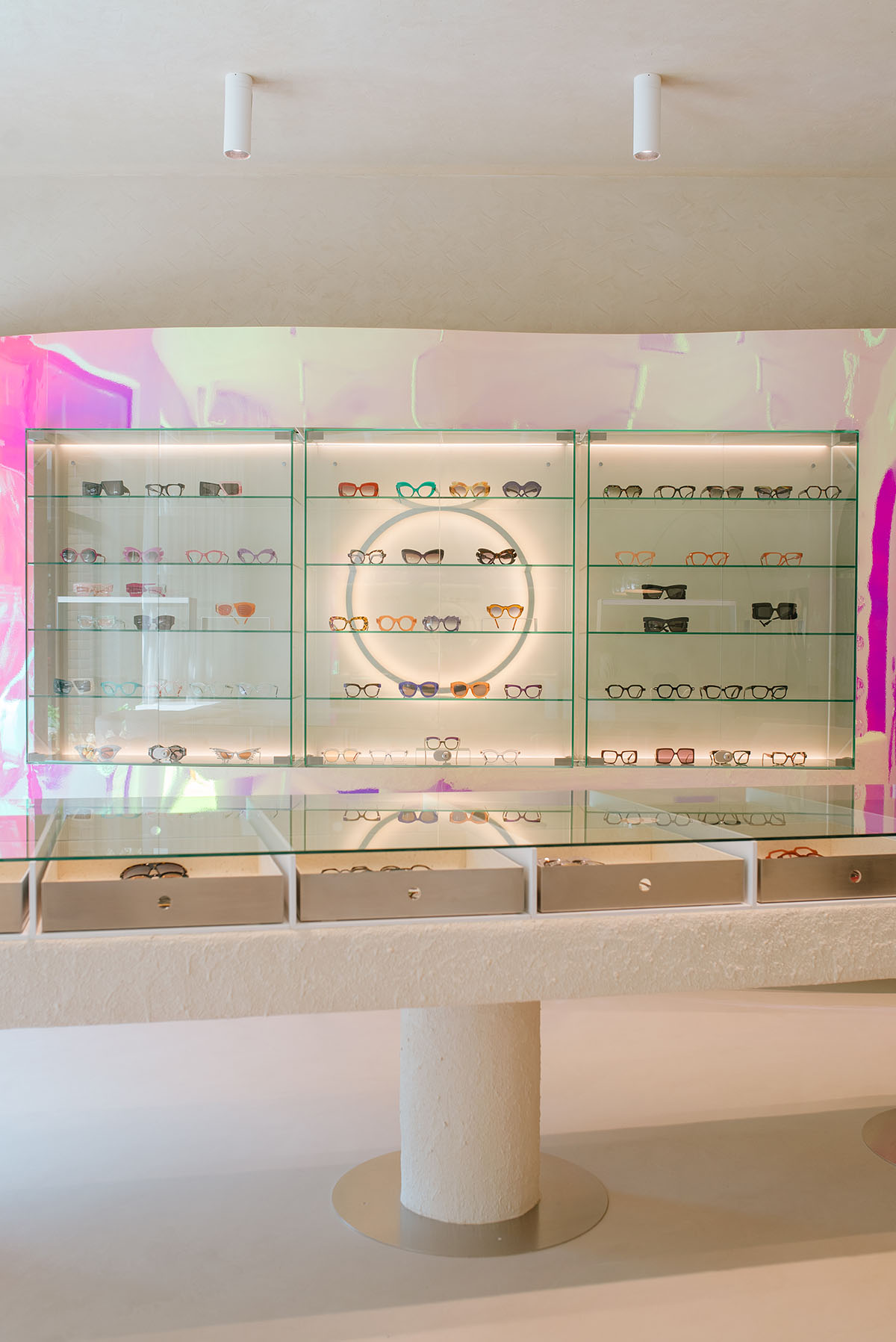 All images © Welin Nagy.
> via Alan Prekop